Brunswick, MD is a small town on the edge of the Potomac river, home to around 8,000 people and lots of charm. Part of Frederick County and close to many other Maryland and Virginia cities, Brunswick is an ideal location for those who want a small town atmosphere while still being close to booming metropolitan places like DC and Baltimore.
Brunswick was first established by colonizers in 1728, but the area went by another name back then. Natives of the Susquehanna tribe often fished for eel in the river, leading people to call it Eel Town before the name Brunswick was chosen. Brunswick sits along the now inoperational C&O Canal, and the Baltimore and Ohio Railroad, which made the town a hub for industry and trade.
Looking for homes for sale in Brunswick, Maryland? Check out my current listings here.
Entertainment
Things to do in Brunswick mostly include outdoor activities, like hiking and kayaking. Being so close to other cities opens up the range of possibilities, but here we're just going to focus on what fun you can have in town.
Brunswick Heritage Museum
Are you interested in the history of Brunswick and how railroads shaped the town into what we see today? Check out the Brunswick Heritage Museum. Here you can see Brunswick through the ages, learn about railroads and locomotives, and see models depicting the various railroads in the Maryland area.
Check out their website for opening times, and find the museum here:
40 W Potomac St.
Brunswick, MD 21716
Roots and River Yoga
Get in touch with your Zen side and stretch your stress away at Roots and River Yoga. They offer a variety of gentle yoga classes, Tai-Chi, and barre courses. Throughout the year Roots and River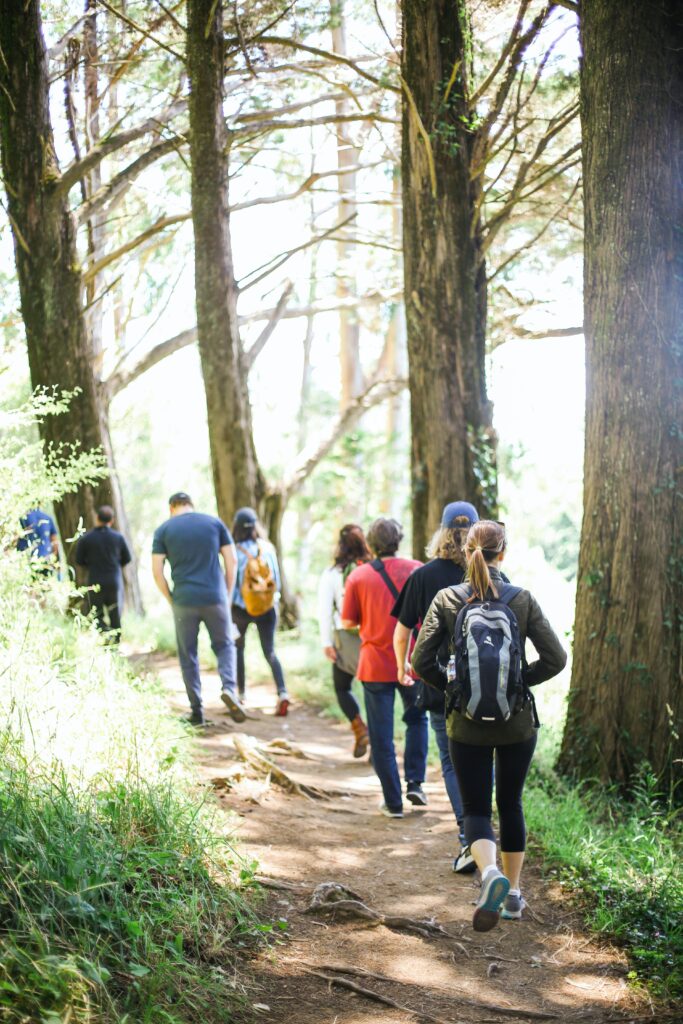 Yoga also hosts events and workshops for health and wellness. It's a great place to get active and make some new like-minded friends.
Learn more on their website and visit here:
17 W Potomac St. Brunswick
MD 21716
Appalachian Trail Conservancy
A major benefit to living in Brunswick is your proximity to nature. The Appalachian Trail Conservancy is a section of the Appalachian Trail, a lengthy hiking route that runs from Georgia to Maine. Conveniently, it also runs through Maryland near Brunswick, so get your boots and a bottle of water and set out for an adventure in the mountains.
Find out more about the trail in the Brunswick area and more information on where to find the trail on their website.
Dining
Brunswick is a small town where dining options are limited. For more food-related experiences, consider going to Frederick or Charles Town.
Breakfast
Beans in the Belfry
This eclectically styled, cozy coffee shop and breakfast joint makes its home in a refurbished church in downtown Brunswick. They serve all-day breakfast, tasty shareables, soups, sandwiches, desserts, and beverages of all kinds.
See their website to learn about their menu and visit here:
122 W Potomac St.
Brunswick, MD 21716
Penny's Diner
When I hear '1950's', I always think of malts, diners, and checkered flooring. At Penny's Diner you can get an authentic 50's ambiance along with some great food. Their extensive menu features all of your morning favorites like omelettes, waffles, pancakes, and more. They're also open for lunch, so come back later in the day for more tasty options!
Check out their menu here, and visit here:
620 Souder Rd.
Brunswick, MD 21716
Market Table Bistro
A little outside of Brunswick in Lovettesville, VA is Market Table Bistro. So if you want to go on an adventure for a weekend brunch (no breakfast service during the week), head on over for some gourmet selections. Try the mushroom and goat cheese omelette or the eggs benedict for a decadent experience.
Find out more information here and make your way to this address:
13 Broad Way
Lovettsville, VA 20180
Lunch
Boxcar Burgers
For classic grass-fed beef burgers, head over to Boxcar Burgers. They have locations in both Brunswick and Frederick. Their menu boasts several burger types, an abundance of cheese selections, and plenty of burger-friendly side dishes.
Learn more about their menu and find them at this location:
12 S Maple Ave
Brunswick, MD 21716
Wing'n Pizza Shack
What can you snack on at Wing'n Pizza Shack? Wings and pizza, of course! Also calzones, stromboli, pasta, subs, wraps, and salads. This funky spot is good for a quick lunch with your friends, or for take out to enjoy at home.
See their menu on their website and visit here:
100 Souder Rd.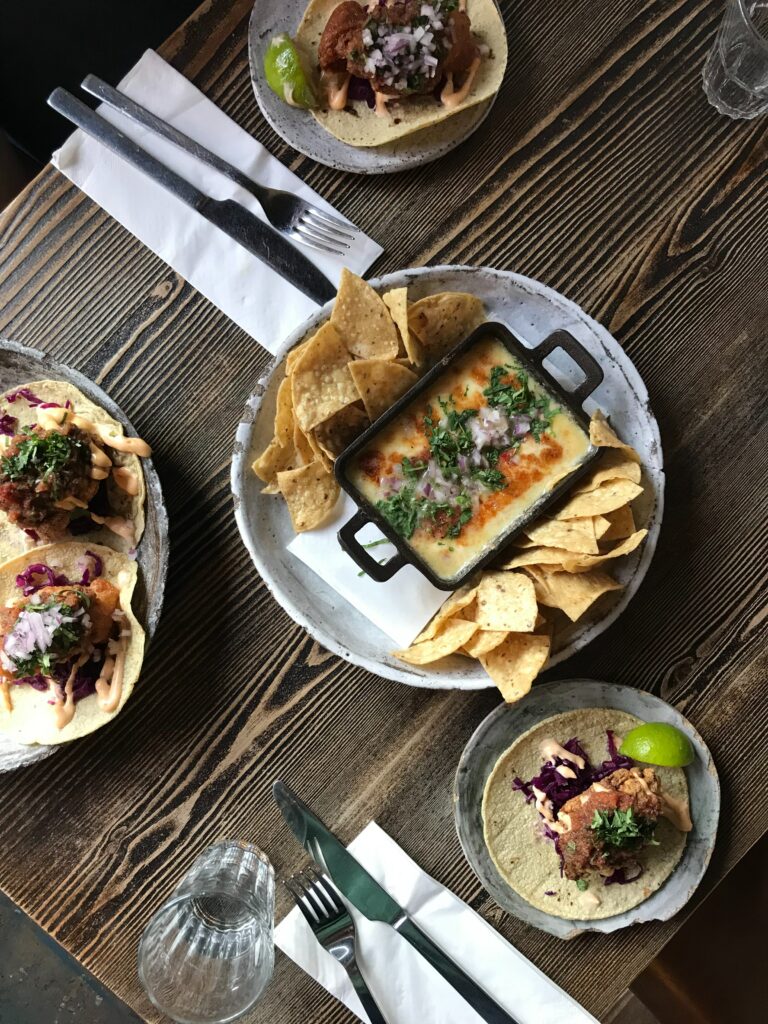 Brunswick, MD 21716
Adele's Tex-Mex
Burritos, chimichangas, tacos, and more are all on the menu at Adele's. Be sure to try the elotes and the grilled steak quesadilla for a great lunch-time experience! Adele's also has a kid's menu,and plenty of other tex-mex delights.
Learn more here and find Adele's at this address:
640 Souder Rd.
Brunswick, MD 21716
Dinner
Potomac Street Grill
This restaurant serves a little bit of everything, with a heavy focus on American and Middle Eastern cuisine. Potomac Street Grill is perfect for groups who can't decide on what they want, so whether you want Mexican and your group wants sandwiches, pasta, or seafood, they're got you covered!
See what they have to offer here and come to this location:
31 E Potomac St.
Brunswick, MD 21716
New China Chinese Restaurant
Another place to dine-in or take-out in Brunswick is New China Chinese Restaurant. They have both vegetarian and meat dishes, featuring noodles, rice, and vegetables. If you come during lunch hours, they also have a great specials menu.
Learn more about this location and visit here:
66 Souder Rd.
Brunswick, MD 21716
Roy Rogers
If you're tired of McDonald's and major pizza chains, get your fast food fix over at Roy Rogers. Their menu features burgers, sandwiches, fried chicken, comfort food style sides, and a few desserts. This spot is great for when you want good food at a great price.
Check out Roy Roger's menu and find them at the following address:
28 Souder Rd.
Brunswick, MD 21716
Shopping
If you're looking for a mega mall or a boutique strip, you'll be better off visiting King Street in Alexandria, or Tysons Corner, VA.
Brunswick Main Street
This location is nice for a stroll, some lunch, and unique shopping opportunities. You can find two vintage and antiques shops, a cigar shop, and plenty of restaurants.
See the business directory and find the shops here:
8 N Maple Ave.
Brunswick, MD 21716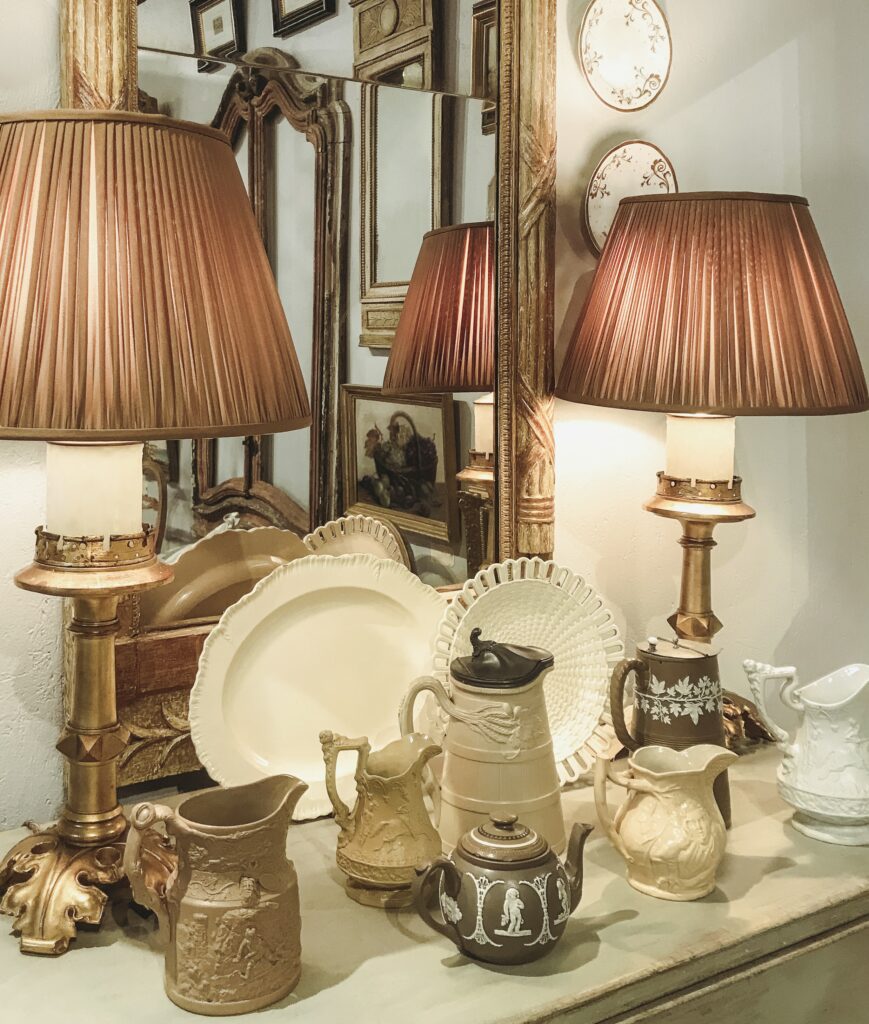 Antiques N Ole Stuff
Found on Brunswick Main Street, this shop is perfect for finding vintage items to adorn your new home with. Stop by for some window shopping, or add a new piece to your collection.
Find the shop here:
25 E Potomac St.
Brunswick, MD 21716
Weis Markets
Weis Markets is your go-to spot for all of your grocery needs. Make sure you try their homemade ice cream while you're there!
Find out more about this shop and don't forget your reusable shopping bags!
1201 Dutchmans Creek Dr.
Brunswick, MD 21716
Breweries & Vineyards
Breweries and vineyards mostly make their home outside of Brunswick, especially vineyards. Check out Leesburg for vineyards, and consider going to Baltimore for more breweries.
Smoketown Brewing Station
Priding themselves on being a brewery for the blue collared folks, Smoketown Brewing Station is happy to serve up delicious craft beers and pub food to the masses. They're got IPAs, ales, lagers, and plenty of tasty snacks.
See their beer menu and visit here:
223 W Potomac St.
Brunswick, MD 21716
Harpers Ferry Brewing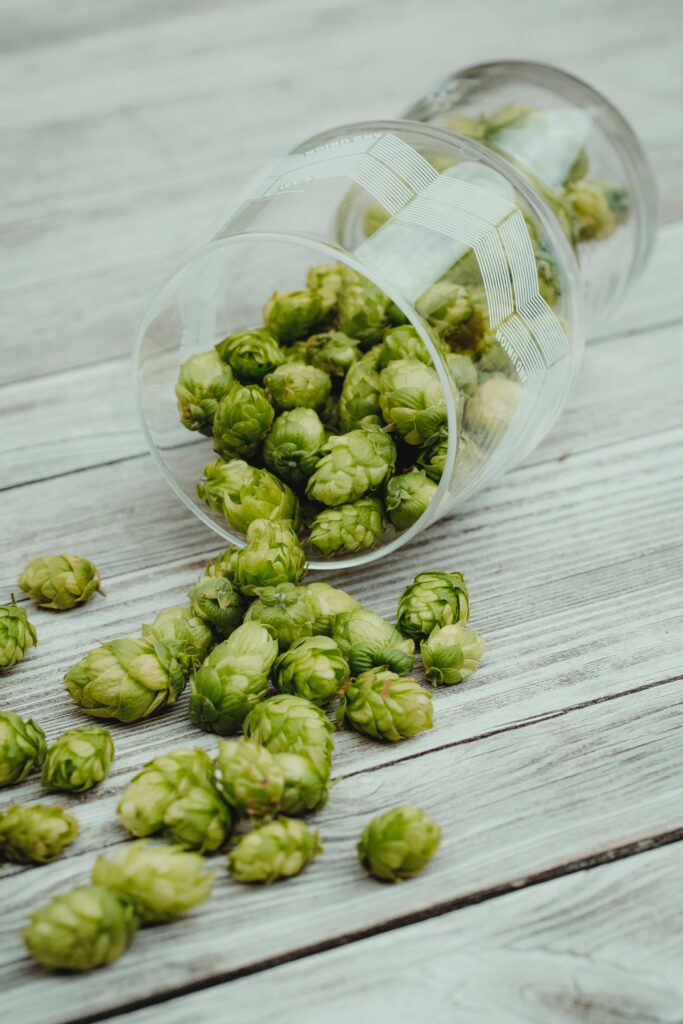 Outside of Brunswick in nearby Harpers Ferry, VA (though technically located in Purcellville) is this amazing brewery with a stunning view of the Potomac River. Check
out their calendar to learn about events such as trivia night and live music.
See their website and find them at this location:
37412 Adventure Center Ln.
Purcellville, VA 20132
Bavarian Brothers Brewing
In Shepherdstown, WV you can find an inn with a fantastic brewery. Bavarian Brothers Brewing specializes in German and Bavarian ales, and other European stouts. Be sure to get a s'mores kit to take to the fire pit! 
Learn more about this location and make your way to this address:
164 Shepherd Grade Rd.
Shepherdstown, WV 25443
Lodging & Hospitality
Travelodge by Wyndham
This pet-friendly hotel is a nice place to rest after a long journey. They have a fitness center, a meeting room, and all areas are wheelchair accessible. Traveling in an RV? They've got parking for you!
For bookings and more information see their website and find the hotel here:
620 Souder Rd.
Brunswick, MD, 21712
The Hillside Hotel
For a more homey experience, consider The Hillside Hotel. Built close to the Potomac and the Appalachian Trail while being a stone's throw away from Route 340, this spot is perfect for a weekend getaway in nature that still keeps you close to civilization. Enjoy free breakfast, mountain views, and a relaxing atmosphere.
Reserve your spot here and find them here:
19105 Keep Tryst Rd.
Knoxville, MD 21758
Brunswick Family Campground
Want to spend a night under the stars and listen to the soothing sounds of the Potomac? Rent a spot here and have the camping experience of your dreams! They offer tent, RV, and cabin bookings for campers of all skill levels. They are partnered with River and Trail Outfitters on a number of fun outdoor activities, and offer a 10% discount for campers. 
For bookings and more information check their webpage, and bring your camping gear here:
40 Canal Rd.
Brunswick, MD 21716
Location & Transit
Brunswick is located near the intersection of I-70 and I-270, making it easily accessible by car from both Washington, D.C. and Baltimore. The driving distance from Brunswick to Washington, D.C. is approximately 50 miles, and to Baltimore it is about 60 miles.
Public transportation options include the MARC Train, which provides service to Washington, D.C. and Baltimore. For other local travels, residents rely on their own transportation methods.
I am a real estate agent licensed in DC, MD, WV, and VA. Looking for a home in any of these areas? Contact me and I'll be happy to help!
Learn more about similar communities in the area: