Hagerstown, MD, is a small, quiet city situated in a prime location between DC, Pennsylvania, and West Virginia. Hagerstown, originally named Hager's Fancy by founder Jonathan Hager, was founded in 1739 on just 200 acres of land. Today, it is Maryland's 6th largest city.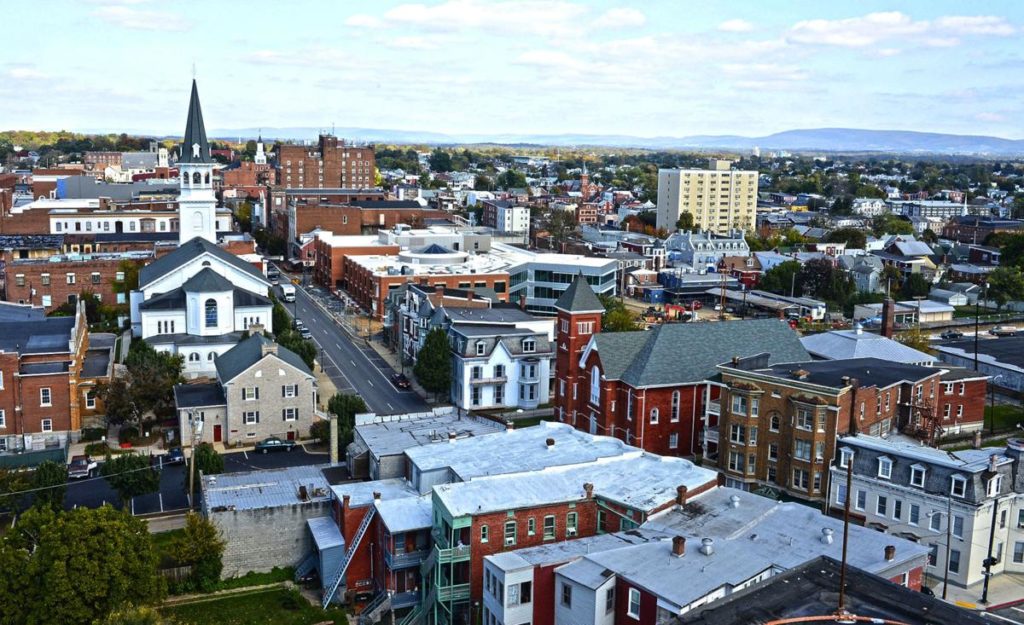 Throughout its 300 year history, Hagerstown has been a pivotal location for commercial and industrial trade, giving it the nickname 'Hub City'. With the arrival of the railroad in the 1800's, the city was the center of the Western Maryland Railway. Today, the city sits between Interstates I-70 and I-81, with access to routes 11 and 40, making it easy to get to DC, Baltimore, and Martinsburg, WV.
Hagerstown was also a key location during the American Civil War. General Robert Pattenson used the town to stage an attack on Confederate troops in the Shenandoah Valley. There were many other conflicts here during the war, including the Battle of Antietam. You can visit the Rose Hill Cemetery where over 2,800 soldiers were laid in their final resting place in 1877.
Looking to know more about this quaint Maryland town? Read on to learn about the best that Hagerstown has to offer.
*Author's note: At the time of this writing (Spring / Summer 21), COVID-19 is deeply impacting communities in Hagerstown and beyond. As such, we can't guarantee the ongoing accessibility or safety of some entertainment, shopping, and dining options. And we, of course, recommend that you use your own discretion in deciding whether or not to partake in any of the activities outlined below. 
Entertainment
What's to do in Hagerstown? This town may be more laid back than Baltimore or DC, but there are still plenty of attractions to keep you entertained.
Hagerstown Cultural Trail
Want to get to know the city? The Hagerstown Cultural Trail starts and stops at the two most popular destinations in town: the Arts & Entertainment District, and City Park. Take a stroll and discover 11 amazing art installations scattered throughout the city. Since the trail is only half a mile, you can mosey along and still have time for other activities afterwards.
Start the trail here, in City Park:
401 Museum Drive
Hagerstown, MD 21740
Curious about what you'll find on the trail? Find out more here.
The Maryland Theatre
Fancy the art of theatre? Come see one of the many types of performances on show at The Maryland Theatre. This is the biggest attraction of the Arts and Entertainment District, and is home to the Maryland Symphony Orchestra. Be wowed by the graceful movements of a ballet, or get immersed in a play. The Maryland Theatre has it all.
You can find the theatre here:
 21 S Potomac St
Hagerstown, MD 21740
See what events they have planned by looking at their website.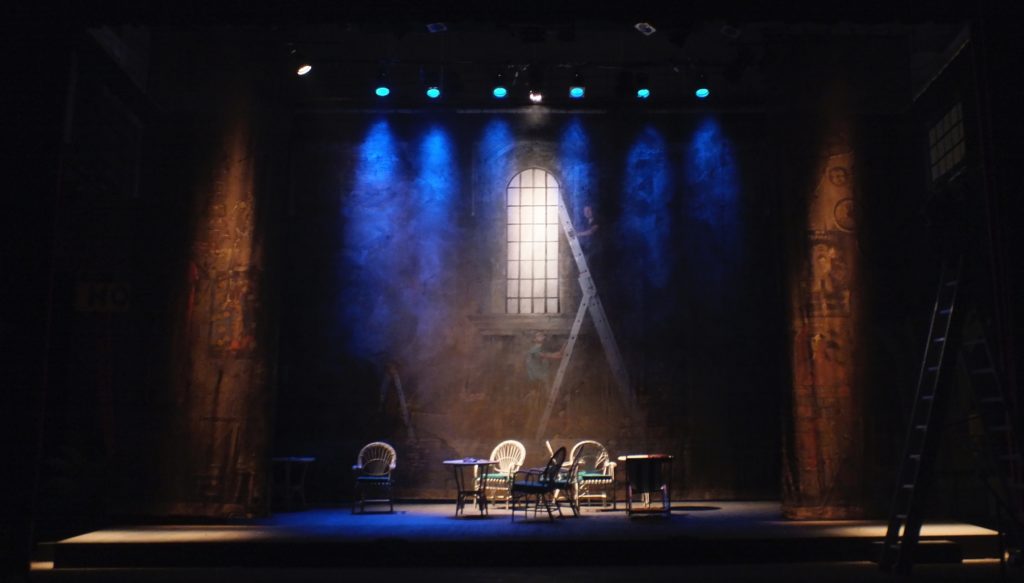 Washington County Museum of Fine Arts
Located in the gorgeous City Park, this museum is a must-see for art lovers and enthusiasts alike. The museum is located on the banks of Lower Lake and surrounded by a lovely park. They often showcase new collections, and their permanent exhibitions feature nineteenth century American pieces, old European master paintings, and American modernism pieces. If you're on a budget, you're in luck! Parking and admission is free.
Just like the Cultural Trail the location is at:
401 Museum Dr.
Hagerstown, MD 21740
To see what exhibitions are currently on show, check out their website.
Marty Snook Memorial Park
Looking for some outdoor fun? Hagerstown has an abundance of parks and trails, but Marty Snook Park has some extra attractions. There, you can find a swimming pool, softball fields, tennis courts, a bike path, and more. If you'd like to relax in the sunshine, there are also 4 picnic pavilions, as well as grills you can use to cook your favorite barbequed foods.
You can find the park at this address:
17901 Halfway Boulevard
Hagerstown, MD 21740
Want to know more about what amenities you can find at the park? Find out more here.
Dining
Author's note — many restaurants may be only offering takeout or outdoor dining. Be sure to call ahead to see if your preferred dining arrangement is available.
Did someone say food? These are just a few of the wonderful locally owned dining spots you can find here. Of course, if you're looking for something more familiar, the typical fanfare like McDonalds, IHOP, and Bob Evans are here, too.
Breakfast & Brunch
The Grille at Runways
Not just a name, The Grille at Runways is at an actual runway. Yes, you read that right, this restaurant is on an actual airport runway. You can dine and see rare military and private aircrafts all in one place, making this a truly unique experience. They are open for lunch and dinner as well, but their brunch menu features tasty treats such as pancakes, benedicts, and omelettes.
Visit them at:
18421 Henson Blvd
Hagerstown, Maryland 21742
Look at their menu and what you'll find when you visit.
Hagerstown Family Diner
All breakfast, all the time is a dream come true at Hagerstown Family Diner. If you're craving the authentic American diner experience, pop on down to this cozy spot for true home cooked goodness. On Fridays, you can get breakfast specials for just $1.99. Normally, you can get anything you'd like for under $10. Great food at a great price, that's what a family diner is all about. Extra bonus: they're open 24 hours a day, 7 days a week.
Saunter in for a visit at this address:
431 Dual Hwy
Hagerstown, MD 21740
Decide what you want before you go by looking at their menu here.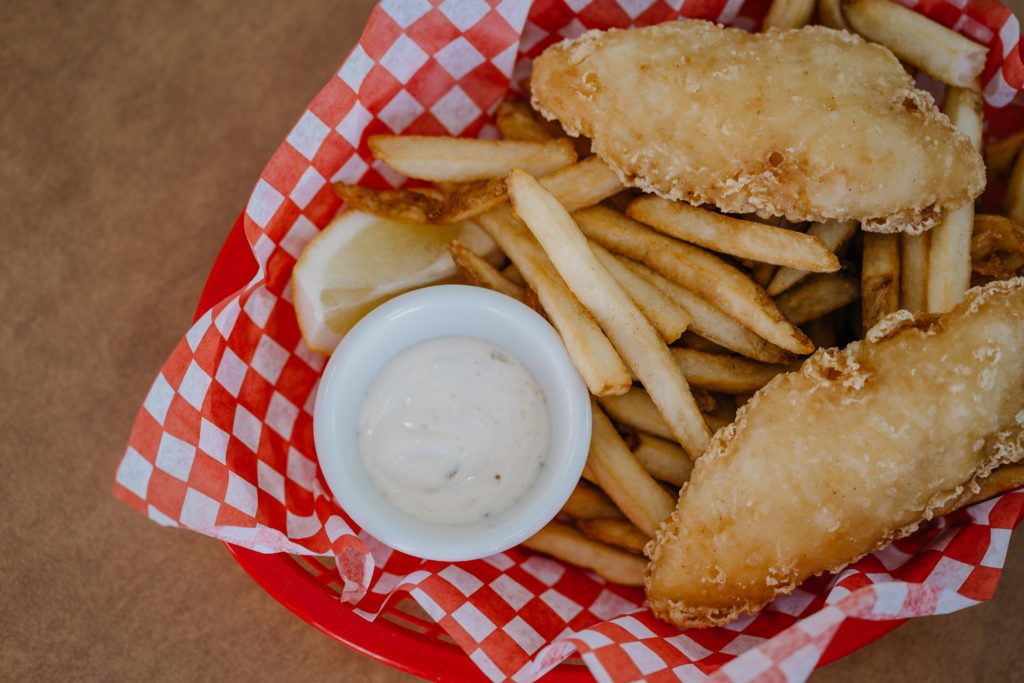 Public Square Cafe
You can find this award winning cafe in the heart of Hagerstown. While you're enjoying your delicious coffee or tea, you can also choose from a variety of tasty breakfast sandwiches, smoothies, salads, and other treats. This is a perfect casual spot for breakfast or brunch.
They're located here:
2 W Washington St
Hagerstown, MD 21740
Learn more about their history and menu offers on their website.
Valley Mall Family Diner
Located in the Valley Mall, stop by for breakfast, lunch, or dinner, and then enjoy some shopping afterwards. Breakfast is served all day, so you can satisfy your waffle craving at any time. They also offer plenty of sandwiches and burgers, so there's something for everyone.
Here is their address:
17276 Valley Mall Road
Hagerstown MD 21740
See their menu and special offers here.
Silt Coffee Co.
This place knows coffee. Bring a friend for mochas, cold brews, and everything in between. For a quick, filling snack try their power bites – homemade granola bars made from quinoa, honey, oats, and your choice of nut butter. For a larger appetite, they also have pastries and sandwiches.
They're located at this address:
322 E Antietam St Suite 100
Hagerstown, MD 21740
See what else they offer here.
Lunch
 Rik's Cafe
If you love a local spot with fresh, made-to-order dishes, then Rik's Cafe is for you. Featuring contemporary American cuisine, you and the kiddos can choose from a host of sandwiches, salads, and starters. They also serve an amazing Chicken Chesapeake, which comes with chicken breasts, a crab cake, crab dip, rice, and vegetables.
They are conveniently located here:
1065 Maryland Ave
Hagerstown, MD 21740
Want to plan a trip to Rik's Cafe? Click here to find out more.
Bulls and Bears
This restaurant has a Wall Street theme that'll make you feel like a classy New Yorker. They offer fine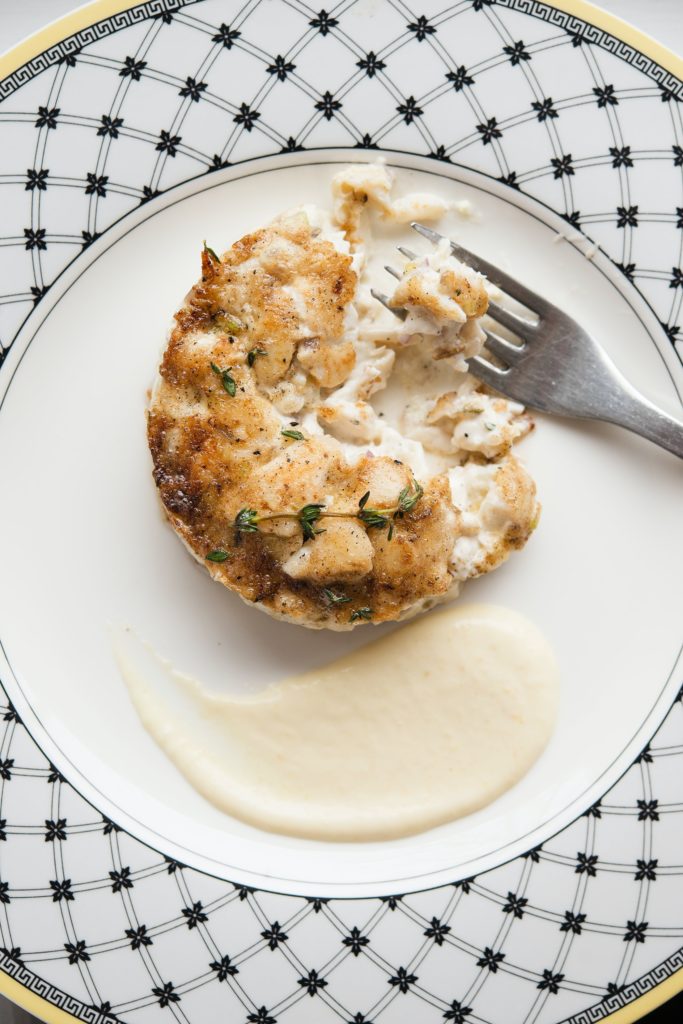 dining in a friendly, casual atmosphere, and a wide variety of beers and wines to suit your palette. You can get practically anything here, including plenty of crab-based dishes that Maryland is famous for. If crab isn't your thing, they also serve sandwiches, salads, and pastas. Be sure to try the fried mortadella (bologna) sandwich, it's not something you see on most menus!
Come by for lunch at this address:
38 S. Potomac St.
Hagerstown, MD 21740
Interested in checking out the menu, or making a reservation? Have a look at their website.
Schula's Grill & Crab House
If you're a hardcore seafood lover, you have to make a stop at Schula's Grill & Crab House. Besides crab cakes and soups, you can also find steamed mussels, shrimp, and clams. If you're craving fish, they have tons of other options with Ahi tuna, cod, and salmon. The steak and shrimp tacos blend the best land and sea has to offer, and the linguini and clam sauce is creamy and delicious. Schula's also has vegetarian, beef, and chicken options for the landlubbers in your group.
Swing by for a great lunch at their location:
11205 John F Kennedy Drive
Hagerstown, MD 21742
Reservations are highly recommended, make one by visiting their website.
Hana Thai Dining
Hana Thai Dining is the best place to get amazing Thai, and Thai-inspired, dishes in Hagerstown. Along with all the usual favorites like noodle dishes, curries, and spring rolls, they offer some excellent meals you might not see at other Thai places. The crispy basil duck, a chef's special, is spicy and full of flavor. Then, cool your tongue down with a serving of their pineapple fried rice, which is mixed with raisins, peas, carrots, your choice of meat, and other tasty ingredients.
You can find Hana Thai Dining here:
40 North Potomac St.
Hagerstown, MD 21740
See what you can pair with your pineapple fried rice by visiting here.
Pretzel and Pizza Creations
Have you ever had a pretzel pizza? Or a pretzel-wrapped hot dog? Now, you can. Pretzel & Pizza Creations is an awesome place to bring the whole family. You can also get pretzel sandwiches, pretzels stuffed with candy like M&Ms or chocolate chips, and even pretzel calzones. If you're looking for something lighter, there are also fresh salads and small plates, such as hummus with veggies and garlic knots.
Get your pretzel on here:
20 W. Washington St. 
Hagerstown, MD 21740
Don't get stuck not knowing what to order! Check out their menu before you go.
Dinner 
Schmankerl Stube
Bring the tastes of Germany right to your table at this authentic Bavarian restaurant. You'll really feel like you're in Europe when the servers bring your beer steins in their traditional Bavarian outfits. Try a Radler (beer mixed with lemon soda, it's delicious!), and send yourself into a food coma with the Bayrischer Schweinebraten, a pork roast served with spaetzle (a type of pasta), red cabbage, and sauerkraut. And what's a German experience without a warm apple strudel for dessert?
Brush up on your German, and stop by:
58 South Potomac Street
Hagerstown, MD 21740
Curious about their history, or other food they have? Come see their website.
The Art Gastropub & Cafe
For the foodies and art lovers, there's The Art Gastropub & Cafe, "Maryland's first gastropub and art gallery" (from their website). They have a nice selection of hand-crafted cocktails to sip on while you admire the artwork. When it's time to eat, make sure you come hungry so you can try the Fat American burger. Two patties, bacon, gouda, crispy onions, and maple bourbon bbq sauce really make this burger live up to its name. Another favorite is the Art American Poutine, which is an American twist on a Canadian classic.
You can find them at this address:
49 South Potomac Street
Hagerstown, Maryland 21740
Make a reservation or learn more about the restaurant on their website.
Fireside Restaurant & Lounge
If you're feeling decadent, swing by the Fireside Restaurant & Lounge. Steaks, seafood, and chicken dishes are their specialties. To get a nice buzz off of fine spirits, make a stop in their lounge area. I recommend their signature prime rib with au jus and horseradish, or the sea scallops, in white wine and lemon with paprika.
This is where they're located:
1716 Underpass Way
Hagerstown, MD 21740
Interested in a reservation? Click here.
The Broad Axe
The main attraction at The Broad Axe is their live music, which features the best local bands and singers. Check out their jazz night on Thursdays, or their mainline bands on Saturdays. You won't walk away hungry, either. The Broad Axe has tons of snacks, like southern fried pickles and portabella mushroom stuffed with crab meat and cheese. Try the chorizo burger, made from spicy sausage and Angus beef, topped with peppers and onions.
Here's the address to this funky spot:
28 W Franklin St
Hagerstown, MD 21740
To see upcoming events and more, visit their  website.
Fajita Grande
You don't have to go south of the border to get amazing Mexican cuisine when you're in Hagerstown. Just head over to Fajita Grande. They have all your favorites, like chimichangas, nachos, and burritos. If you want to try something new, get their Mexican pizza, or the Mole Mexicano, which has chicken strips smothered in their homemade mole sauce.
Stop by here for a fiesta:
12818 Shank Farm Way
Hagerstown, MD 21742
For coupons and more information, click here.
Shopping
Author's note — COVID still present? Be sure to check with any stores before visiting to ensure that they are open and to take note of any restrictions that may be in place.
Hagerstown Premium Outlets
When you need everything in one place, Hagerstown Premium Outlets is the place to go. 68 of the most popular clothing brands and several restaurants make up this massive outlet complex. When you join their VIP program, you'll get perks and discounts, all for free!
You can find the shops here:
495 Premium Outlet Blvd
Hagerstown, MD 21740
See what's happening and more on their website.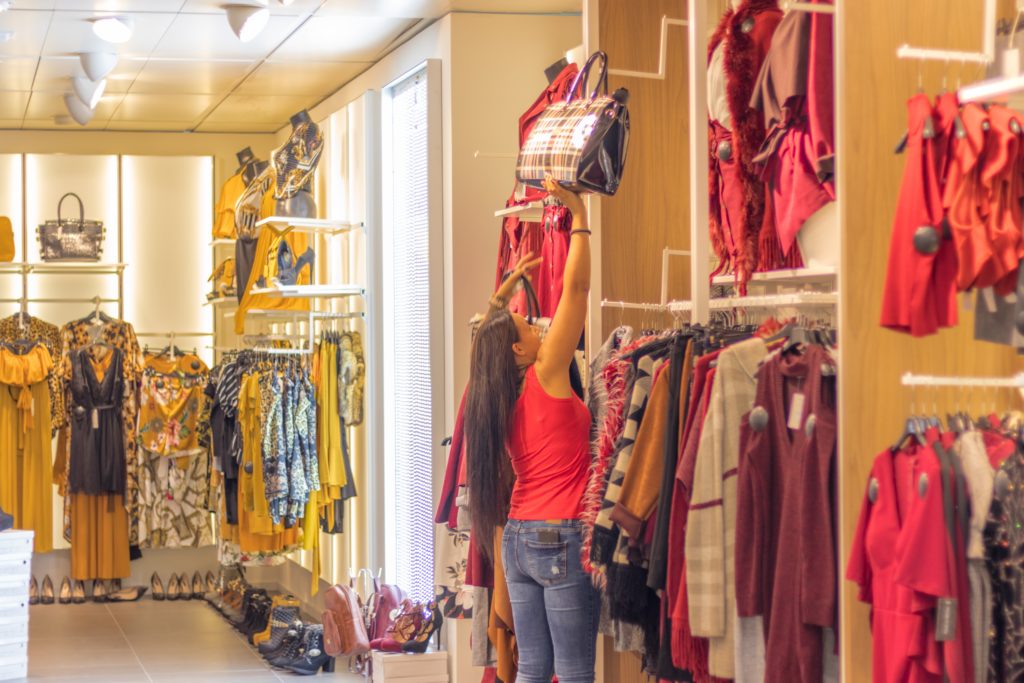 South End Shopping Center
After you've had a nice lunch at Rik's Cafe, you can visit the South End Shopping Center for a variety of shops. This center is home to a lot of bargain stores, like Plato's Closet and Save a Lot. You can also sign up for Planet Fitness and pump some iron.
Visit the shopping center at this address:
1111 Maryland Ave
Hagerstown, MD 21740
You can see what stores are there by visiting here.
Valley Mall
Whether you want to relive your mall rat days or revamp your wardrobe, Valley Mall is your go-to place for all things retail. You'll find all of the typical mall staples, like H&M and Aeropostale. And how can you pass up a trip to Cinnabon? Hit the food court, then walk off the calories while you shop.
Let's go to the mall, today (Robin Sparkles, anyone?):
17301 Valley Mall Rd
Hagerstown, MD 21740
Looking for something specific? Visit their website.
Historic City Farmer's Market
One of my favorite spring and summer time activities is pursuing the local farmer's market. Meet your new neighbors (or temporary ones, if you're just visiting), grab a bite to eat, and stock up on the freshest fruits, vegetables, and baked goods. The best part is, you'll be supporting local businesses.
This is where you can find them:
25 W Church St
Hagerstown, MD 21740
See more information about the vendors here.
Antique Crossroads
Antique stores are the best place to discover forgotten treasures. This spacious 24,000 sq. foot center has antiques from high quality vendors. Every item has a story. Come visit and learn some niche history, find an eclectic conversation piece, or fill your china cabinet with relics from yesteryear.
Come find diamonds in the rough here:
20150 National Pike
Hagerstown, MD 21740
See here for more information.
Hospitality and Lodging
Author's note: At the time of this writing, COVID-18 is still a very serious problem throughout the US. Be sure to call ahead to make sure operations are continuing and to get details about what precautions are being taken.
You can find most of the major hotel chains here, but let's have a look at some independent places to stay when you're visiting.
Elmwood Farm Bed & Breakfast
Located just outside of Hagerstown in the quiet countryside, Elmwood Farm's rustic beauty makes it an ideal romantic getaway and event venue. Lounge on a cozy armchair in the parlour or play a game of pool in the tavern. After having crepes or a frittata for breakfast, make friends with the alpacas and enjoy the fresh air. This is luxury farm life at its finest.
If you can't see the alpacas from the road, type this address into your GPS:
16311 Kendle Road
Williamsport, Maryland 21795
Have a look at their rooms and more here.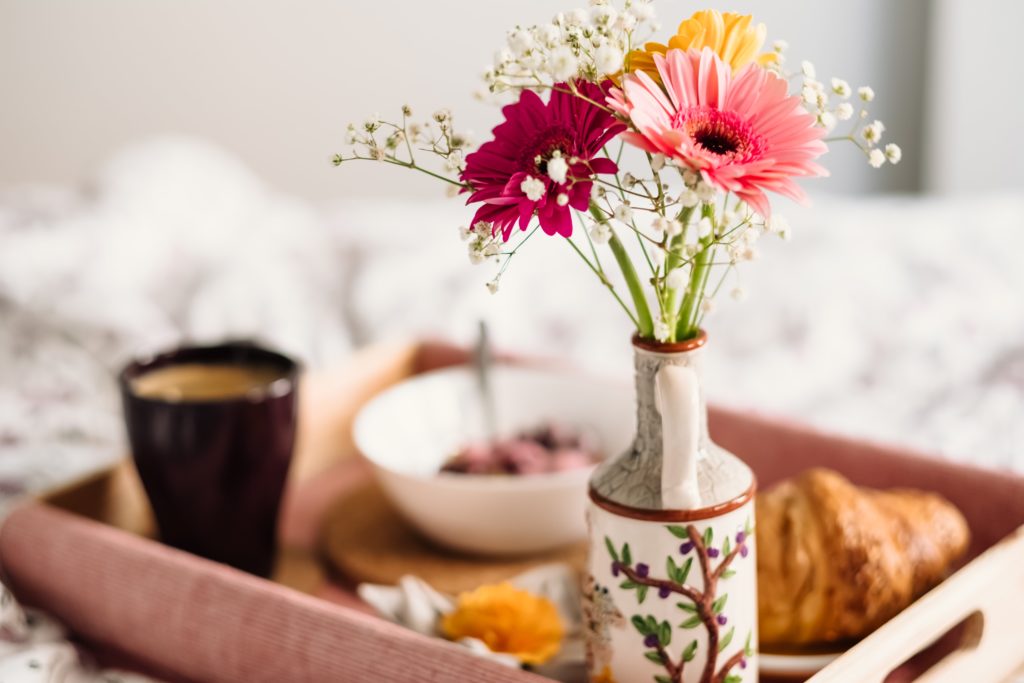 Beaver Creek Inn & Spa
Come and melt your stress away in this cozy inn and spa. Be it a birthday celebration or a romantic getaway, you can indulge your senses with spa packages, nutritious breakfasts, and comfortable accommodations. Special features include a s'mores fire pit, reflexology workshops, and a plethora of beauty treatments.
You can visit here:
20432 Beaver Creek Road 
Hagerstown, MD 21740
Check out their spa packages and available rooms here.
Jacob Rohrbach Inn
Located a short drive outside Hagerstown, this inn is on the Antietam battlefield, a prominent landmark in Civil War history. From here, you can easily access Skyline Drive, a stunning 105 mile drive-thru national park, heading south through Virginia and the Blue Ridge Mountains. This inn is close to many attractions, and offers beautiful accommodation with a side of history.
Find them here:
138 W Main St
Sharpsburg, MD 21782
See the grounds and find more information on their website.
The Tree House Camp
Throw off the heels and neckties and embrace your inner child by staying in a luxury treehouse for the weekend. This campground offers cottages, cabins, tent spots, and even a Hobbit House. Tap into your primal self by exploring nature and taking part in hiking and river rafting. Or, just relax and enjoy the sounds of the forest. Don't worry, you won't have to rough it too much! They have hot showers, indoor plumbing, and all the amenities of home.
Location:
20716 Townsend Rd.
Rohrersville, MD 21779
Find out more here.
Yogi Bear's Jellystone Park
Keep an eye on your picnic baskets, Yogi might snatch them when you're not looking! This is a super fun place to bring your family, or a group. They have a huge water park, and tons of outdoor activities to fill up your day. Play some candy bar bingo when you want to relax, and then engage in some archery tag to show off your Katniss Everdeen skills. You can stay in a cabin, cottage, or bring an RV. This kid-friendly park is sure to bring a smile to your face.
For a list of locations and more information, go here.
Breweries and Vineyards
Author's note: at this time, many alcohol based venues are only offering carryout, per executive order of the state of Maryland. However, the below is written with an eye towards more normal days. But in the meantime, if you want to support local businesses, getting your drinks 'to go' might be the perfect solution. Cheers!
Blue Mountain Wine Crafters
This vineyard is located in Funkstown, a short drive from Hagerstown, but they were too special to leave off this list. Yes sure, you can visit any old vineyard and buy a great bottle of wine, but here, you can also make your own! Four visits over six weeks will result in almost 30 bottles of your own wine. Experts guide you through the process every step of the way. You can also come just to hang out, and bring your dogs!
Visit them here:
117 E Baltimore St,
Funkstown, MD 21734
Learn more about making your own beer or wine here.
Stone House Urban Winery
This isn't your ordinary winery. It's actually a gorgeous colonial style stone house that was built in the 1700's.Take a friend or loved one to the tasting room during their Friday happy hour, and enjoy 25% off glasses of wine. The Stone House Urban Winery sells over 20 types of wine, and in the colder months, try their delectable hot mulled wine.
Visit them at this location:
12810 Shank Farm Way
Hagerstown, MD
Here's their website, if you want to know more.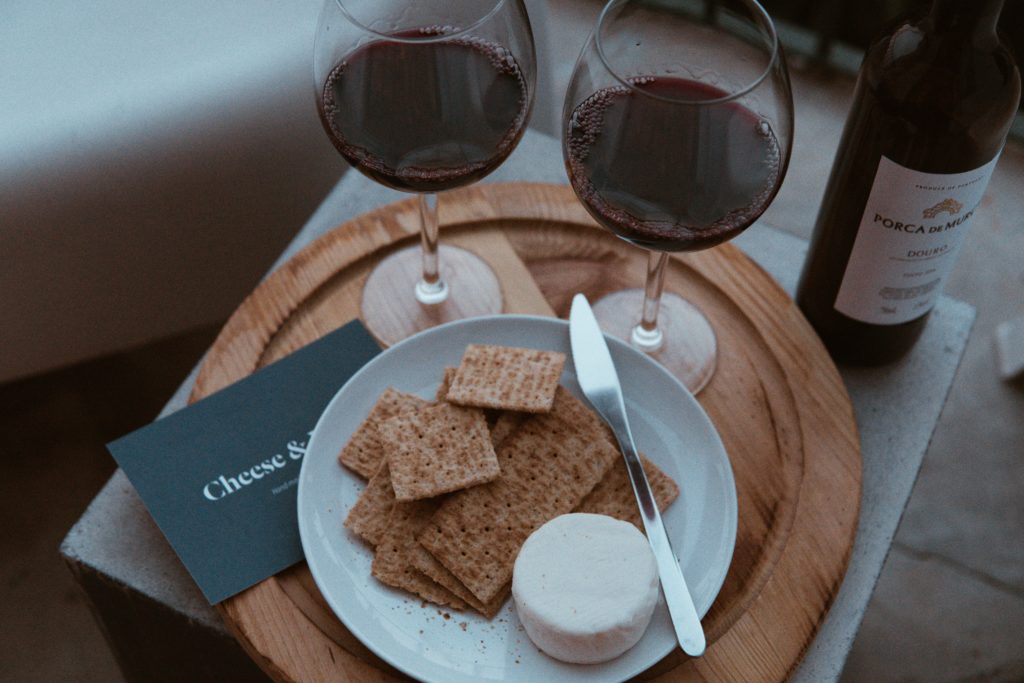 Cushwa Brewing
From IPAs to Porters, Cushwa Brewing has a beer of every type. They also offer a beermosa, which is like a mimosa, but with beer instead of champagne. It definitely packs a punch! Happy Hour is all day on Mondays, and they have an in-house pizza restaurant called Rad Pies. Beer and pizza is a timeless combination, and Cushwa Brewing does both beautifully.
Get your beer here:
10210 Governor Lane Boulevard, #2010
Williamsport, MD 21795
Check out their website for more information.
Antietam Brewery
Craft beer has so much flavor, and no two are exactly alike. Antietam Brewery boasts the title of western Maryland's first craft brewery, and they have twelve unique beers to choose from. They've also upped the pub-food game. You won't find any dry peanuts here. Instead, pair your beer with a meat and cheese platter, or some baby back ribs.
Drop by this spot for delicious beer:
140 Western Maryland Pkwy,
Hagerstown, MD 21740
See what's on tap here.
Cool Ridge Vineyard
Cool Ridge Vineyard offers tours and tastings for just $10 per person. Learn about the history of the vineyard, and sample their fine wines while enjoying beautiful scenery. They're family owned and operated, which gives each encounter a personal touch.
Visit them at this location:
19638 Cool Hollow Road
Hagerstown, MD 21740
 Learn more on their website.
Transit and Location
Hagerstown is located in western Maryland, in Washington County, and lies northwest of the city of Baltimore. It is in the Hagerstown-Martinsburg Metropolitan Area, and is northeast of the panhandle of West Virginia. To the north, lies Pennsylvania. Remember how Hagerstown is known as Hub City? Hub City serves as a go-between for the tri-state area. You can get to Hagerstown from I-70, I-81, Rt. 11, and Rt. 40.
Washington County Transit offers 8 bus routes that go around Hagerstown, and they also go to the towns of Funkstown, Halfway, Long Meadow, Maugansville, Robinwood, Smithsburg and Williamsport.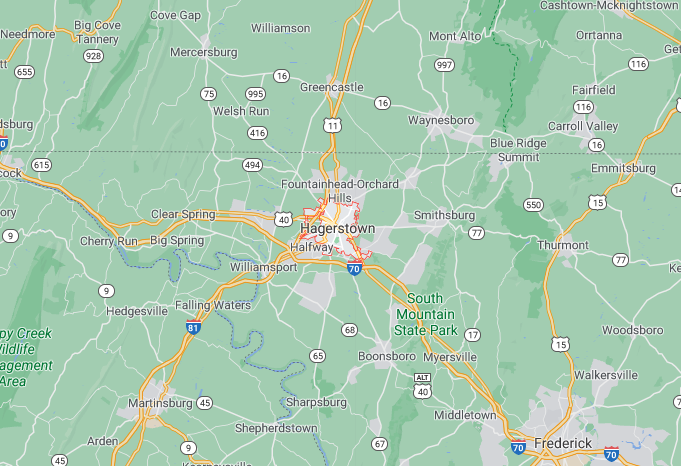 Did I miss any of your favorite spots? Tell me about them in the comments!
Curious about other nearby communities? Have a look at these: