Since its founding in 1729, Baltimore has enjoyed a rich and varied history that has allowed it to become one of the most well known and successful cities on the East Coast. Its proximity to the Atlantic Ocean has allowed it to flourish as a major port and shipbuilding hub in the region. In 1830, it was also the site of the first standard passenger railroad service in the US, further strengthening Baltimore's position as an integral part of US culture and trade. 
Much has changed since its founding and explosive initial growth, but one thing remains the same — Baltimore is a cultural hotspot that is full of history, art, and over 220 neighborhoods to explore.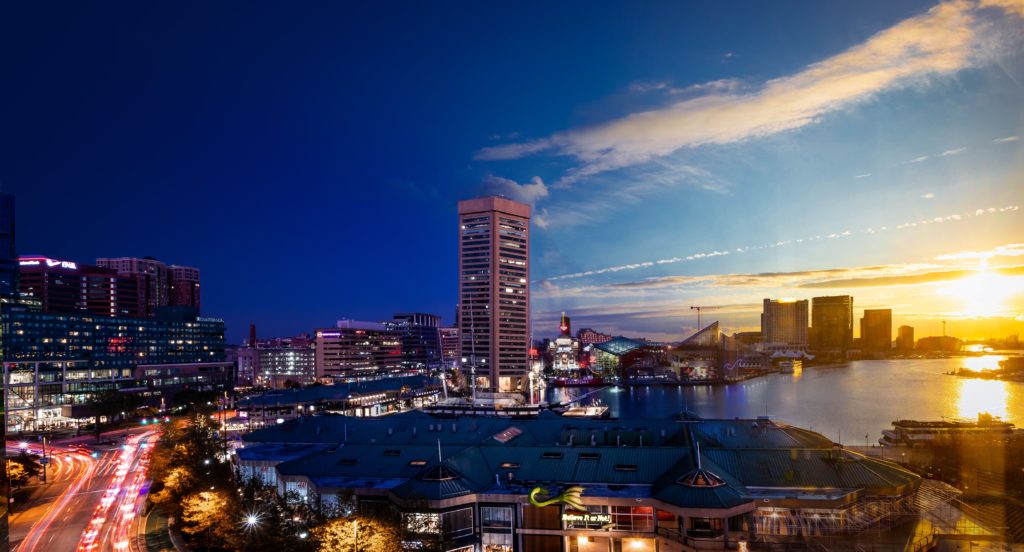 One fun fact about Baltimore's history to take with you? At a defining moment in the War of 1812, Baltimore was attacked by British forces. After the battle had subsided, Francis Scott Key saw the sight of the U.S. flag over Fort McHenry, which inspired him to write our National Anthem, "The Star-Spangled Banner." 
Thinking about moving to Baltimore or even just stopping by for a visit? Here are the local attractions in the city that you don't want to miss.
*Author's note: At the time of this writing (Fall / Winter 2020-21), COVID-19 is deeply impacting communities in Baltimore and beyond. As such, we can't guarantee the ongoing accessibility or safety of some entertainment, shopping, and dining options. And we, of course, recommend that you use your own discretion in deciding whether or not to partake in any of the activities outlined below. 
Entertainment
Edgar Allen Poe's grave
Did you know that when Poe died, he was initially buried in an unmarked grave? Over the years, it was replaced by a basic sandstone marker (with the number 80 as the only writing on it), followed by a marble headstone, which was later destroyed in a freak accident. 
Ultimately, Poe was exhumed and moved to the front of the cemetery – with an accurate headstone (one of the other iterations had gotten his birthday wrong). 
The address for Poe's grave is:
515 W. Fayette St
Baltimore, MD 21201 
Learn more about the history of Poe's memorial grave here.
Graffiti Alley
Graffiti Alley is the only legal spot where street artists can work without fear of legal action. In this L-shaped corner of the city, graffiti covers every surface. The artists of Graffiti Alley call themselves 'writers', as they tell their stories through the colors, tags, and illustrations found in their work. 
Periodically, the area is given a fresh coat of solid paint, so that the community can 'start over'. Which means even if you visit now, chances are you'll get a totally different experience next time you go. 
An added bonus? Because graffiti artists have a space dedicated to them, the city is estimated to save hundreds of thousands of dollars per year on cleaning costs. 
You can access Graffiti Alley by foot, you'll find it behind the Motor House on North Howard Street. 
Learn more about Graffiti Alley and the organization that manages it, Graffiti Warehouse, here. 
Inner Harbor
This sightseeing hub was once Baltimore's shipbuilding and steel district. Now it's home to a range of museums, cruises, shows, restaurants and more. It's also a great place to wander around, and enjoy nice weather days, all while getting a little exercise and a taste of the city's best.
To see the latest updates on what's happening go here.
National Aquarium 
Home to 20,000 animals over 800 species, the National Aquarium in Baltimore is truly an incredible experience. Whether you're looking for a guided tour on a specific topic, or you'd prefer to just explore the exhibits at will, this is a fantastic way to see some of the world's most interesting animals in person. 
Find out the latest aquarium news here.
Mr. Trash Wheel 
As part of the Healthy Harbor Initiative, this trash eating water wheel helps to keep the Baltimore Harbor and greater Chesapeake area clean. So far, he's collected over a million pounds of trash and shows no sign of slowing down. You can catch Mr. Trash Wheel in action at the Jones Falls stream in the Inner Harbor. 
Learn more about Mr. Trash Wheel here.
Dining
Author's note — many restaurants may be only offering takeout or outdoor dining. Be sure to call ahead to see if your preferred dining arrangement is available. 
Baltimore is widely recognized for its incredible selection of tasty foods, so there's certainly no way we could include them all here. Instead, we've put together a few categories depending on what time of day you're eating.
Breakfast & Brunch 
Alexander's Tavern
Looking for your new weekend brunch spot in Baltimore? Look no further. Because at Alexander's Tavern they not only have Breakfast Mac (yes, macaroni and cheese for breakfast), but they also have all of your favorite brunch classics available too, like egg sandwiches and benedicts. Yum.
Stop by at:
710 s. Broadway
Baltimore, MD 21231
Get more info here.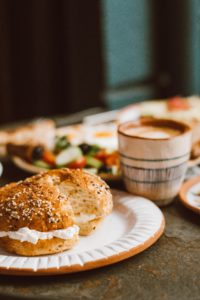 B&O Restaurant
Located in downtown Baltimore in the historic Beaux Arts building, B&O has all your classic American favorites. With breakfast being served 7 days a week, this is the perfect breakfast spot – no matter what you did (or, as the case may be, didn't do) the night before. Popular options include: spiced pumpkin pancakes, butternut squash donuts, and the B&O Omelet packed full of short rib, brussel sprouts, and goat cheese. 
Located at:
2 North Charles St
Baltimore, MD 21201
Get more info on B&O here.
Dooby's
An American-style breakfast with a Korean twist? Sign me up! Maybe it's the opportunity to eat kimchi first thing in the morning, or a breakfast sandwich that has pepper jelly on it, or perhaps even their chorizo burrito with wasabi, there's just something irresistible about Dooby's. No matter what you order, Dooby's is the place to go if you want to have something that tastes familiar and yet exotic at the same time. And delicious, of course.
Located at:
802 N Charles St
Baltimore, MD 21201 
Get the latest info here.
Miss Shirley's
A Baltimore breakfast staple, stop by for a delicious breakfast cocktail (try 'The Wake Up Call' if you're a coffee lover) and all the southern-style 'comfort' food you can imagine. From biscuits, to chicken 'n waffles, to a monthly rotating french toast, there's something for every corner of sweet and savory. 
Miss Shirley's has a few locations throughout Baltimore, so if you're in the region, you're never far from a breakfast that will keep you full all. day. long. 
Located at:
513 W. Cold Spring Ln
Baltimore, MD 21210
750 E. Pratt St
Baltimore, MD 21202
Get details for dine in, carry out, and delivery here. 
Sip and Bite Diner
Calling Baltimore home since 1948, this is the quintessential spot for diner-style breakfast and more. From breakfast sammies to platters that will keep you full for days (weeks, even), Sip and Bite shows with every plate why it still continues to be a favorite breakfast spot in Baltimore for many. 
Located at: 
2200 Boston St
Baltimore, MD 21231
Find their full menu and more info here.
Lunch 
DiPasequale's
When the craving for quality Italian food calls, you know it's a good idea to answer! And if you happen to be in and around Baltimore at the time, DiPasequale's could be the perfect meal that you've been dreaming of. Choose from a wide selection of pastas, sandwiches, pizzas, soups, and much, much more. 
3 locations in Baltimore:
Highlandtown
3700 Gough St
Baltimore, MD 21224
Harborview 
500 Harborview Dr
Baltimore, MD 21230
Mastellone Deli & Wine Shop
7212 Hartford Rd
Baltimore, MD 21234 
Get more details and the full menu here.
Gertrude's Chesapeake Kitchen
So if you're not local to Maryland, and you visit and don't try their famous crabs, did you really visit Maryland? (answer: no) Just kidding, but Gertrude's has been a local favorite for the last 20 years, and for good reason. Be sure to try the crab cakes, any of the crab soups, or really anything crab-related (or otherwise) on the menu for a truly authentic Baltimore / Chesapeake experience. 
Located at:
10 Art Museum Dr
Baltimore, MD 21218
Learn more here.
Petit Louis Bistro
French food for lunch? S'il vous plait! If you're on the hunt for tasty French classics including steak frites, confit de canard, or boeuf bourguignon, then look no further than Petit Louis. They've also got a wide selection of delicious French wines, so you can truly have an experience that takes you to a tiny street in Paris. 
Find them at:
4800 Roland Ave
Baltimore, MD 21210
Get the latest details and menu here.
Samos Restaurant
Because sometimes there's nothing better than a lunch that feels like it's straight from the Greek Islands. With rave reviews from the locals in Baltimore and far beyond, this is your destination if authentic and delicious Greek food is your goal. Lunch options include pitas, souvlaki, spanakopita and all your favorite desserts, to name a few. 
**At the time of this writing, Samos Restaurant is cash only, so don't forget to make a quick stop at the ATM on the way. 
Arrive at:
600 Oldham St
Baltimore, MD 21224
Find the latest details here
Thames Street Oyster House 
Oysters are only the beginning, but they're certainly a great place to start! So if you're in the mood for shellfish of all varieties (including scallops, mussels, and other 'fruits of the sea'), this should definitely be your next lunch stop. Prefer something a bit more land loving? They also have a number of meat options available as well.
Located at:
1728 Thames St
Baltimore, MD 21231
Get more information here.
Dinner 
Charleston Restaurant
For those looking for fine dining in the waterfront neighborhood of Harbor East, the search stops here. Opened in 1997, this luxurious and delicious staple is sure to send you home full of amazing food and even better memories. The dinner menu, which changes regularly, has 'fixed' prices depending on the number of courses you order, but you can be sure the quality for every item is outstanding. Some recent options include: steak tartare, pheasant, sea bass, and of course, a number of pastries and sweets.
You can find them at:
1000 Lancaster St
Baltimore, MD 21202
Get more details and the latest menu here.
La Tavola
Italian for breakfast, lunch, and dinner? Sounds good to me. But really, La Tavola, which is appropriately situated in the heart of Baltimore's Little Italy district, is your next destination for an amazing Italian dinner. Add in a great happy hour deal (from 4:00-6:30) and you'll really be feeling like you're in a trendy cafe in the mountains of Italy. Yum.
Located at:
248 Albermarle St
Baltimore, MD 21202
See the menu and latest specials here.
Nick's Fish House
Because a trip to Baltimore wouldn't be complete without some locally and regionally caught seafood. From cold seafood platters with raw oysters and crabs, to all your hot favorites like flash fried shrimp or even a fluffy lobster roll, you're sure to find the perfect fish (or shellfish) to fill you up. Be sure to check their website for their latest daily specials and events. 
Located on the water at:
2600 Insulator Dr
Baltimore, MD 21230
Get more details here.
The Food Market
If an American-style dinner is what you're in the mood for, The Food Market should be your next destination. Known for incredible comfort food with a modern twist like brown sugar pork belly or pickle brined fried chicken, make sure you bring your appetite because it's going to be hard to choose just one thing from the menu. 
Located at:
1017 West 36th St
Baltimore, MD 21211
Learn more and make a reservation here.
The Helmand
Ever had Afghan cuisine? Well, if you haven't, The Helmand is a great place to start. After 30 years in business, this Baltimore favorite is sure to either reaffirm your love of Afghan foods — or create it for you! Dinner options include char-broiled lamb, pan fried baby pumpkin, and much more; all with that distinct taste of Afghanistan that you're desiring. 
You can visit them at:
806 North Charles St
Baltimore, MD 21201
Learn more about the restaurant and Afghan cuisine here.
Hospitality and Lodging
Author's note: At the time of this writing, COVID-18 is still a very serious problem throughout the US. Be sure to call ahead to make sure operations are continuing and to get details about what precautions are being taken. 
Aside from a large number of national hotel chains, like the Four Seasons and Hyatt, there are also a number of boutique hotels located throughout Baltimore. 
1840s Carrollton Inn
This boutique hotel is made up of a series of interconnected row homes, some dating as far back as the early 19th century! Aside from a gorgeous selection of rooms, antiques, and event spaces, this hotel also boasts a number of unique 'packages' designed to make your trip into a memory that lasts forever.
Get the details and make your reservations here.
Hotel Indigo
Looking for your next spot in downtown Baltimore? Hotel Indigo could be it. Known for its unique artsy style and fantastic location on the cobblestoned Mount Vernon neighborhood, Hotel Indigo brings a bit of Baltimore into every corner. If tourism is your goal, its central location just minutes from the Inner Harbor and other major destinations means that you'll be able to get the absolute most for your trip and for your time.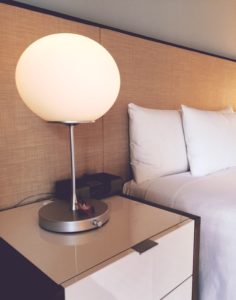 Make a reservation or learn more about the hotel here.
Kimpton Hotel Monaco
With its central location near the Inner Harbor waterfront, this hotel is a fantastic combination of convenience and comfort. It also has a number of cozy rooms that are sure to make it feel like your home away from home. Feeling hungry? Stop by the B&O Brasserie onsite for a tasty twist on your American-style favorites.
Learn more or make a reservation here.
Sagamore Pendry 
Almost perfectly located on Baltimore's historic Recreation Pier, this is the hotel that you can't miss if you want a truly authentic taste of the city. With a wide range of suites and rooms available, plus a number of different options onsite for dining and entertainment, this may just be the hotel you end up checking into, and then spending your entire vacation in.
Learn more about Sagamore Pendry here.
The Ivy Hotel
If a romantic weekend getaway is what you seek, the Ivy could very well be your next destination. Located in a historic Mount Vernon mansion, take your pick from one of 18 gorgeous guest rooms. It also has an onside spa and restaurant, so you can take your day and night to the next level, without ever leaving the hotel.
Get the details on this hotel here.
Shopping
Author's note — COVID still present? Be sure to check with any stores before visiting to ensure that they are open and to take note of any restrictions that may be in place.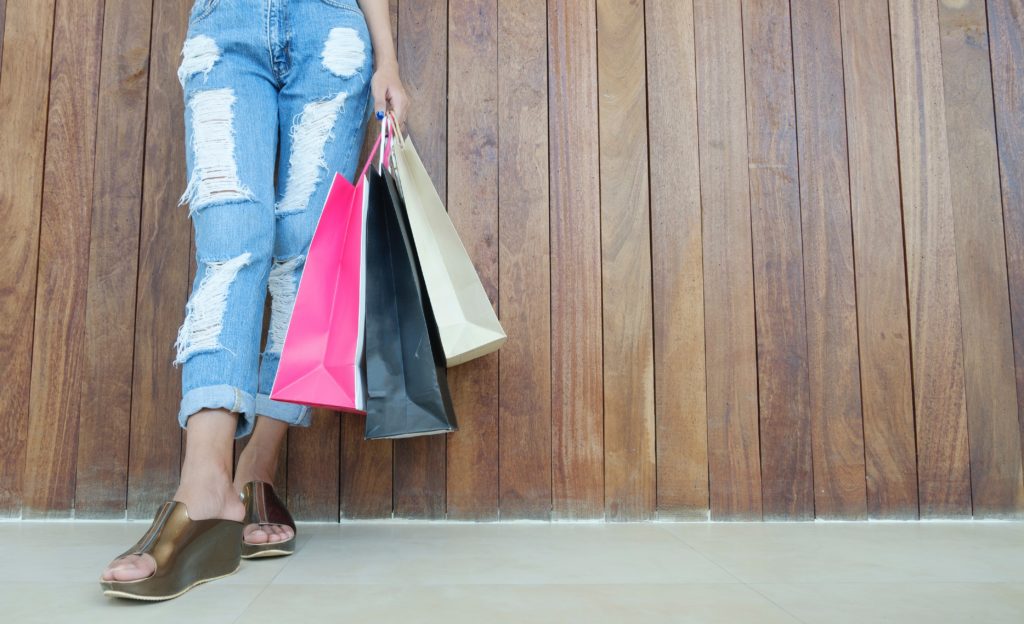 Bromo Arts District
Established in 2012, Bromo is home to over 30 galleries, theatres, music venues, and collectives. But in case an almost endless supply of art and culture wasn't enough, it also has bars, restaurants, and even the Howard Dog Park! Split into three districts – upper, middle, and lower – Bromo features pieces from local artists and cultural organizations and also mentors them to help create a sustainable environment for professional growth. 
Find out more about Bromo and its latest happenings here.
Federal Hill
For those in search of a unique and memorable day of shopping, full of one-of-a-kind gifts for friends (and self), look no further than Federal Hill. Known for its range of antiques, art galleries, and a diverse selection of style and cuisine, this is the place to visit if you're looking for something outside of the standard uptown boutique. It also has the benefit of being just down the street from the Orioles and Ravens, so if you're not a sports fan, but your friends are, everyone can get what they want in a single spot. 😉 
Learn more about Federal Hill here.
Fells Point
Fells Point, otherwise known as Baltimore's Promenade Harbor Walkway, is where you'll find 54 independently owned small businesses. With an initial founding of 1763, Fells Point has evolved as a Baltimore staple for shopping and entertainment for locals and visitors alike. If shopping makes you hungry (duh), there are also over 20 different restaurants offering dining throughout the neighborhood.
Driving in? There are over 1,000 parking spots of all kinds dotted in and around Fells Point. 
Learn more about Fells Point and the latest happenings here.
Harbor East
If you're looking for shopping that has a quintessential 'Baltimore' taste, Harbor East is it. In addition to having a number of cute boutiques and some of your designer favorites like Under Armour and Free People, Harbor East is dotted with museums and monuments. Spend a night in a trendy hotel and then spend the day exploring. 
Need to park? There are plenty of garages, street parking, and valet spaces available for you.
See what you can find at Harbor East here.
The Gallery 
When it's time to go to the mall, you'll know it. And if you want to make it worth your time, The Gallery at Harborplace is by far one of the best options in Baltimore (and beyond). This multilevel shopping center has basically every type of store you could imagine or desire. Store hours may vary, so be sure to check out their directory for essential details. 
Get the latest on The Gallery here.
Breweries and Vineyards
Author's note: at this time, many alcohol based venues are only offering carryout, per executive order of the state of Maryland. However, the below is written with an eye towards more normal days. But in the meantime, if you want to support local businesses, getting your drinks 'to go' might be the perfect solution. Cheers!
Charm City Meadworks
What's mead you ask? Well it's an alcoholic drink that is made from honey and water, and is fermented with yeast. So yes, basically as delicious as it sounds. Unlike other brewed beverages, mead does not contain malt or grain. So if you're in the mood for something a little different from beer, definitely plan to stop by Charm City Meadworks.
Find them at:
400 East Biddle St
Baltimore, MD 21202
Get the latest here.
Checkerspot Brewing Co
Ever had a cask beer? Go to Checkerspot Brewing and you will have. Beer brewed this way is recognized for being less carbonated and richer in flavor. Another bonus? Their beers are treated to reduce gluten below detectable limits. Bottoms up! 
Visit them at:
1399 South Sharp St
Baltimore, MD
Get the latest on them here.
Crossroad Co
Winecream? Yes, it's exactly what it sounds like. Wine and ice cream. So yes, if you like either of those things and always just couldn't help but wish to have them together, your wish has been granted. Flavors include Simply Strawberry, Caramel Apple, and Very Berry, to name a few. And yes, they do all have an alcohol content. 
Give them a try in person:
208 South Pulaski St
Baltimore, MD 21223
Learn more about them here.
Ministry of Brewing
With a range of beers and ciders to fit any taste or preference, the Ministry of Brewing is certainly a location you want to add to your trip to Baltimore. Their unique location inside St. Michael's Church means that in addition to having a delicious beverage, you've got the benefit of a super unique setting to do so.  
Find them at:
1900 E Lombard St
Baltimore, MD 21231
Learn more about them here.
Mobtown Brewing
Three friends who have called Baltimore home for many years founded Mobtown Brewing. Their diverse backgrounds in construction, microbiology, and engineering make for an incredible combination when it comes to brewing beer. They have a rotating tap as well as a number of local 'favorites' that stay on the menu.
Visit them at:
4015 Foster Ave – Suite 400
Baltimore, MD 21224 
Learn more about them here
Transit and Location
Baltimore, Maryland is located in north-central Maryland. It sits on the Patapsco River, which ultimately empties into the Chesapeake Bay. It covers a total of 92 square miles and is bordered by Anne Arundel County, to its south. The main highway that runs through the area is I-95, along with I-695, which basically circles around Baltimore to provide an easy entrance and exit. There's also 895, 795, and I-83, which are local to the area.
In terms of transit once you're within the city, you have the option of the MARC train, Light Rail, Metro, and buses. You can get schedules and fees for all of these methods from the MTA. There's also the Charm City Circulator, which consists of 24 free shuttles that cover four routes throughout the central business district of Baltimore. 
Got suggestions for additions to this page? Tell me about them in the comments below! 
Looking for other local communities to visit? Why not try: