When the time comes to purchase a new home, it's normal for buyers to feel a combination of stress and excitement. And for those who are buying their first home, those feelings can be even greater. But even if it's your 2nd, or 10th home, you know just how much fun (and work) buying a home can be.
One thing that you can do to minimize the work and maximize the fun is finding the right REALTOR. If you're unsure of how to do that, don't miss our top 10 questions you must ask a prospective real estate agent. 
If you're looking for your next property in Virginia, West Virginia, Maryland, or Washington, DC, I have the network and the licensing to help you find your dream property. 
Below I've outlined the process that you can expect to enjoy if we work together.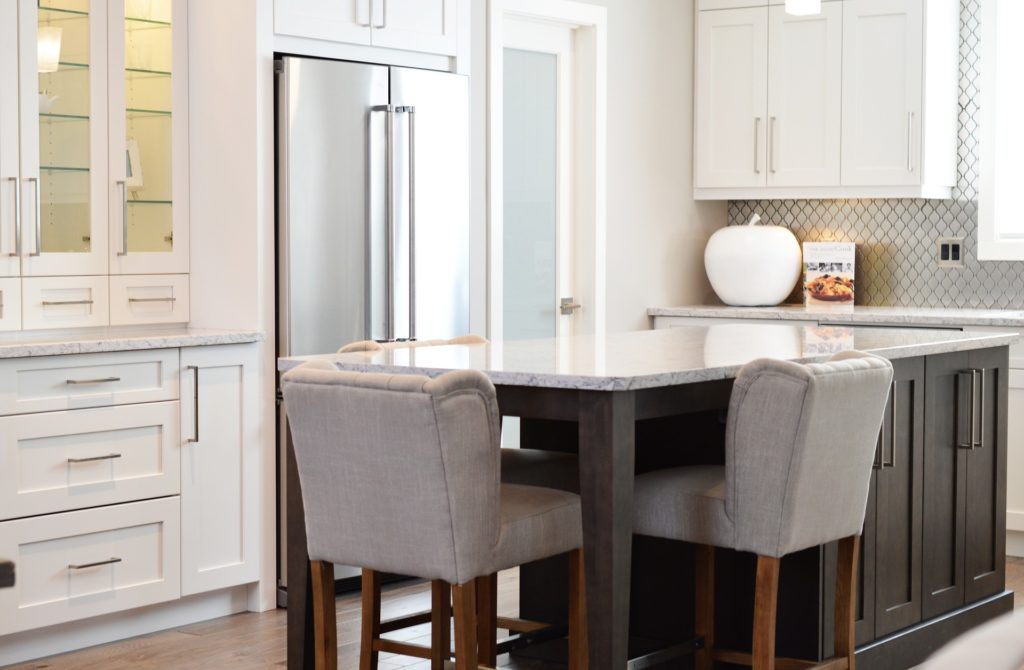 STEP 1:
We have a discussion about your budget, preferred location, and goals (long and short term). The information and conclusions that we share here will help guide us through the rest of the home buying process, so it's important to be realistic about all the factors involved. This conversation could even be when I suggest to you that maybe now isn't the best time to buy, and if that happens, I'll tell you what you can do to help yourself become ready to buy a home. 
At this point, if you already have pre-approval for a loan, great! If not, I will make some suggestions about who to contact to get the right type of loan lined up.
STEP 2:
Once we have a confirmed budget and geographic location, I'll put together a preliminary list of homes. After you've had some time to review the list, we'll talk again and decide which houses (if any) to go see. If none of the houses are what you are looking for, we'll figure out why that is and give the search another go.
As a REALTOR, I have access to many homes that haven't gone on the market yet or are otherwise available but unlisted. What this means for you is that while I encourage your own web searching, don't be disheartened if your own search doesn't bring up anything. After all, one of the biggest benefits of having a real estate agent is this enhanced access to potential homes to buy. 
STEP 3:
We'll go see any of the homes you like from the list and discuss what you like and dislike about each of them. If there's any flexibility on location or style, we can also use this time to explore similar neighborhoods and alternative options. 
STEP 4:
Repeat steps two and three, with new lists of homes being created as they come available. We'll keep seeing homes (or even pieces of land, if that's your preference) until we find your dream home. 
Once we've found that perfect home, it's time to make an offer! I will use my understanding of the local market, plus your budget, to create the best offer possible, be it below, at, or above listing price. This will include any contingencies and inspections that will be necessary for the successful purchase of the home. 
You'll either get a yes, a no, or a counteroffer in return, and which of these it is will dictate our next steps. 
STEP 5:
Home inspection day! If your offer was contingent on the home passing inspection, this is an absolutely huge step. Depending on the results of the inspection, we'll either proceed to the next steps or request repairs or other changes necessary to bring the house up to standard.
It's important to remember that inspection will probably be the longest amount of time you have in your new home until closing. Take this time to start measuring things and otherwise preparing for getting settled into your new home. 
STEP 6: 
Assuming the house passes inspection, I'll then get to work with the sellers to finalize the contract and make sure everything is all ready to go on closing day. 
STEP 7:
Closing. Together we'll read through all the contracts and you will sign, and then keep on signing. Good news: at this point you're almost a home owner! 
STEP 8:
Success! 
If reading this made you excited about the prospect of home buying and ownership, you may be ready to begin your home buying journey. Want a second opinion? Contact me to talk about your home buying options and if now is the right time for you and your family.