Come out and spend a weekend with us! Loudoun County is the heart of Virginia's wine country (and is regarded by many as "the Napa of the East Coast"). Here you can find dozens of wineries and vineyards to visit nestled in the rolling hills the region is known for. Will you find your new favorite hang out spot on this list of 50+ Loudoun county wineries? There's only one way to find out…
Note: I'm trying to make this a definitive list of wineries in Loudoun County, so if you know of more wineries not on this list, please let me know in the comments! And while we might be inclined to say they are ALL the best wineries in this close to the nation's capital, we're excited to hear which ones you can't miss. Ready to get on the Virginia wine trail? Let's go!
Note #2: This post was originally written in 2017. We updated it again in 2022 with additional details and removed some listings that are no longer in business.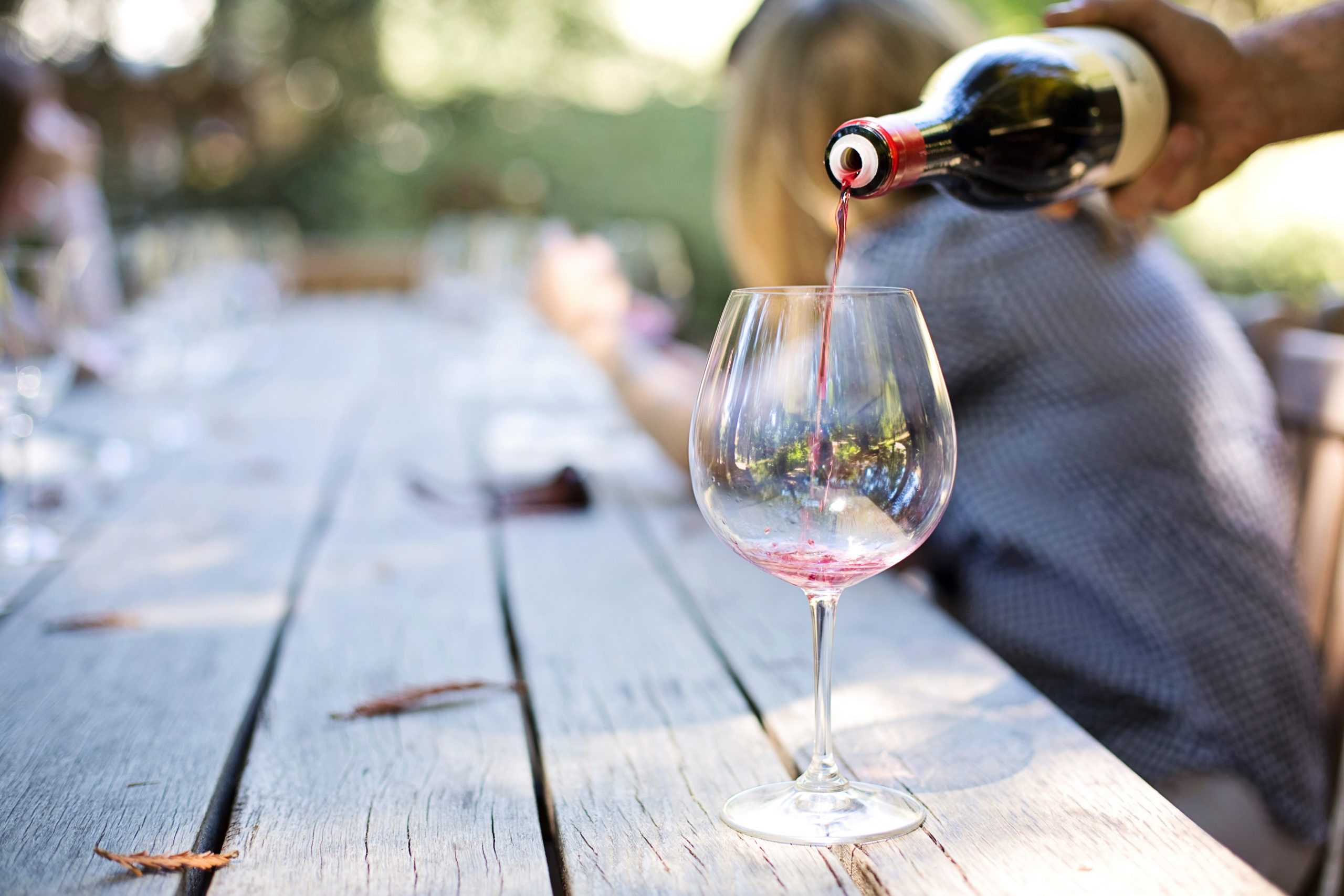 Loudoun County Wineries
A boutique winery housed in a beautifully restored barn located just minutes from the historic town of Waterford, VA. Child & dog friendly. A great place to enjoy that authentic wine country feel that Loudoun is known for.
38593 Daymont Ln, Waterford VA 20197
571-439-2255
Tasting room and vineyards sit high on a bluff, offering stunning views of the Bull Run Mountains. 50 West is the sister vineyard to one of my favorites, Sunset Hills.
39060 John Mosby Highway Middleburg VA 20117
571-367-4760
Blends a spectacular location, luscious vineyards producing elegant wines, and delectable dining in the Grandale Restaurant. Definitely worth a stop off your wine trail. 🙂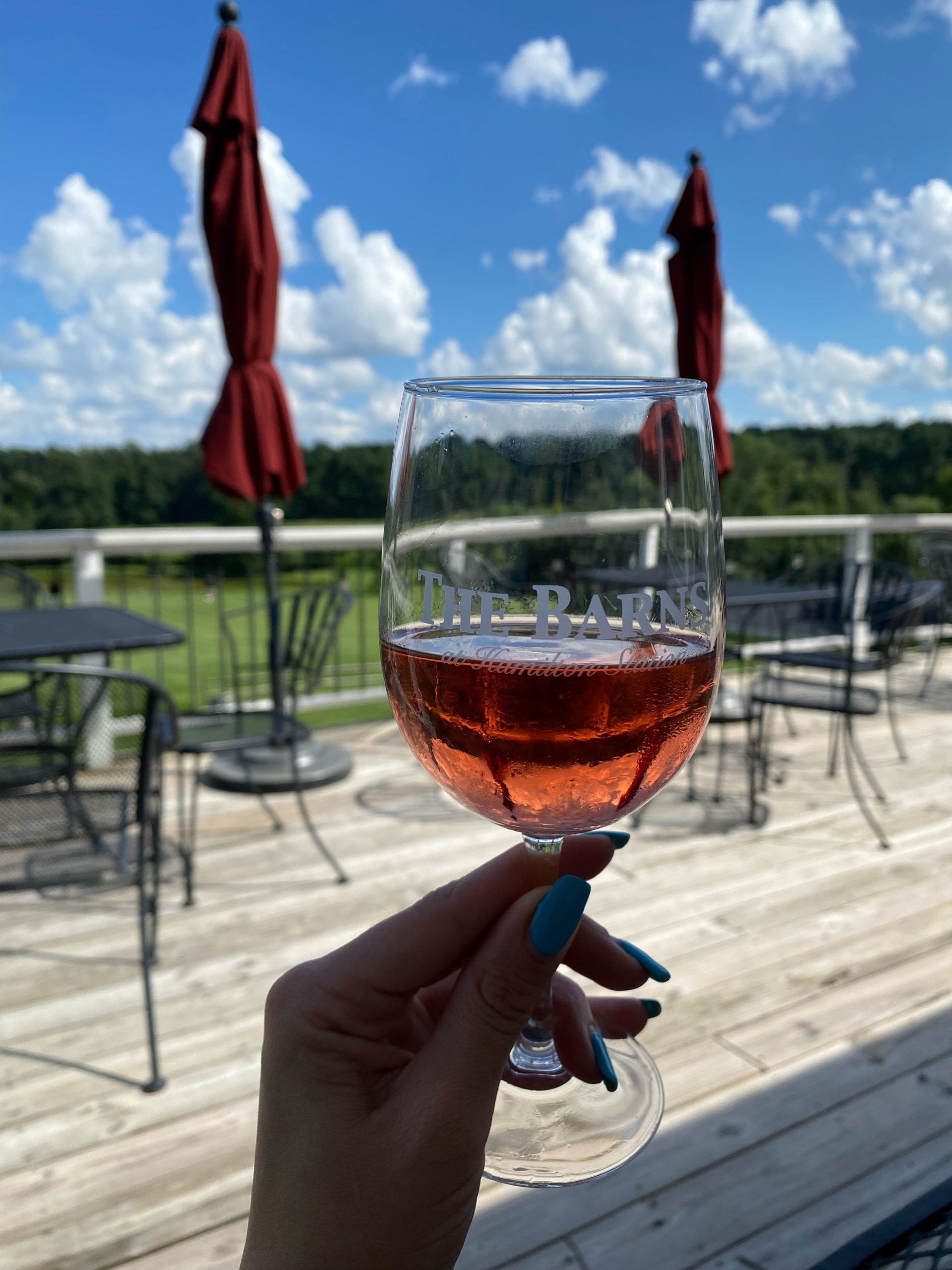 14001 Harpers Ferry Rd, Purcellville, VA 20132
540-668-7008
A 1910-built barn designed to offer guests a rustic and relaxed atmosphere. It has a unique tasting room overlooking a beautiful vista, just minutes from route 7; making for easy access from many northern Virginia cities.
16804 Hamilton Station Rd, Hamilton VA 20158
540-338-5309
Also offers draft beer, horseback rides, local craftspeople, and a small animal farm. Club members can also enjoy 3 bottles of wine per quarter, starting at just $79. Aka: a great spot for those who want to enjoy more than just the wineries that the region has to offer.
3623 Grove Lane, Delaplane VA 20144
540-364-6402
A family and dog friendly vineyard with live music on the weekends, and tasty snacks. A convenient choice if you need your wine fix and you're already in Leesburg.
16413 James Monroe Hwy, Leesburg, VA 20176
703-297-2617
Bluemont Station Brewery & Winery
A laid back winery near Route 7 serving up delicious treats around their firepits.
18301 Whitehall Estate Ln, Bluemont, VA 20135
540-554-6262
Spectacular views from the main building high above the countryside. Sister vineyard to Great Country Farms. Has a gorgeous patio area, perfect for groups or celebrations.
18775 Foggy Bottom Lane, Bluemont VA 20135
540-554-8439
Inspired by the culture of Argentina, Bogati Bodega is a welcome respite from the every day. Known for their friendly staff, be sure to stop by for a glass of wine; or explore local artisans in the attached Hill High Marketplace.
35246 Harry Byrd Highway, Round Hill VA 20141
540-338-1144
Combining chic and modern with rustic stone, this winery offers unique tastings. This one is another great option for those coming in from Washington as it is located just minutes from Route 50.
2042 Burrland Rd, Middleburg VA 20117
540-687-8778
Family, great wine, and beautiful mountain views. Another one for the books in Loudoun County wineries.
35226 Charles Town Pike, Purcellville VA 20132
571-918-9001
Internationally acclaimed wines with 18 grape varieties. They're also know for their excellent wine pairing menu, so don't forget to bring your appetite. Definitely make sure to try their seyval blanc.
36888 Breaux Vineyards Lane, Purcellville VA 20132
800-492-9961
Tasting room situated on a picturesque hillside. Definitely one not to miss as you explore the Virginia wine trail.
38600 John Mosby Highway (Rt 50.), Middleburg VA 20117
703-348-2458
Tastings, tours, and live music in the hills. They're closed until springtime (March 2023), so be sure to put this one on your 'list of wineries to visit in Loudoun County" in the year to come.
40817 Browns Ln, Waterford, VA 20197
571-239-9120
Old stone barn tasting room, 2 acre pond with gazebo. Walk inside and find your perfect spot as a wine lover.
17956 Canby Rd, Leesburg VA 20175
540-751-1776
Located in the beautiful Bull Run Mountains, Chrysalis concentrates on French grape varietals that excel in Virginia's climate.
23876 Champe Ford Rd, Middleburg VA 20117
540-687-8222
Uses traditional methods to bring out the full flavors of the grapes and apples. Stop by for a visit if you're in the Virginia town of historical significance, Waterford.
14635 Corkys Farm Ln, Waterford VA 20197
540-882-9073
A family owned vineyard sitting on the banks of the Catoctin Creek in Taylorstown. Wander amongst the vines and enjoy a splash of their delicious cabernet franc.
41255 Annas Lane, Lovettesville, VA 20180
540-822-3825
Tasting room with a warm atmosphere overlooking a pond and vineyard. Open weekends – no reservations required. Has been consistently owned by the same family.
37938 Charles Town Pike, Purcellville VA 20132
571-374-WINE (9643)
This winery features tastings, tours, and picnics on a deck under willows by the pond. Stop by for a visit when you're out to explore Virginia's wine trail.
14727 Mountain Rd, Hillsboro, VA 20132
540-668-6464
Warm, rustic tasting room that pays homage to its equestrian roots as the former home of the Loudoun Hunt Club stable.
18195 Dry Mill Road, Leesburg VA 20175
703 737-3930
Wines, cocktails, and calzones and other food to fill you up. Eagletree decided to make their own wines after selling grapes to other local vineyards for years.
15100 Harrison Hill Ln, Leesburg, VA 20176
703-777-5208
A family owned vineyard in Purcellville serving meats and cheeses indoors and outdoors. Be sure to try a glass of their petit verdot.
19600 Lincoln Rd, Purcellville, VA 20132
No phone number listed, but you can email them at: info@ev-wine.com
Enjoy a bottle by a cozy fire pit or scenic seated areas.
15669 Limestone School Rd, Leesburg VA 20176
703-771-1197
A wine tasting barn coupled with an AirBnb retreat in Hamilton, VA – just 15 minutes or so from the toll road – making for an easy stop on your way home from Dulles International Airport. 😉
40325 Charles Town Pike, Hamilton, VA 20158
703-314-5650
A massive winery with many gorgeous places to relax and host events. Another one that is a bit further east in Loudoun, making it relatively quick drive from Washington.
23075 Evergreen Mills Rd, Leesburg, VA 20175
703-722-2124
A pet and family friendly winery featuring happy hours, live music, and more. Reopening in April 2023.
15779 Woodgrove Rd, Purcellville, VA 20132
540-822-0954
Award winning wine makers with friendly, professional staff. A great option for outdoor seating as they feature a number of picnic tables that allow you to take in the picturesque Virginia setting. Their blanc de blancs is a great option for those who like sparkling wine in your group.
23595 Winery Lane, Middleburg VA 20117
540-687-6968
Enjoy a taste of rustic with this log cabin winery amidst a peaceful Loudoun County pine grove (has a very 'wine country' feel to it). Food is available for purchase but you can also bring your own.
43301 Spinks Ferry Rd, Leesburg VA 20176
703-737-3935
In the valley near Short Hills Mountain, this is the northernmost vineyard in Loudoun. Have a glass of wine and relax in their home-like setting.
12202 Axline Rd, Lovettsville VA 20180
540-535-5367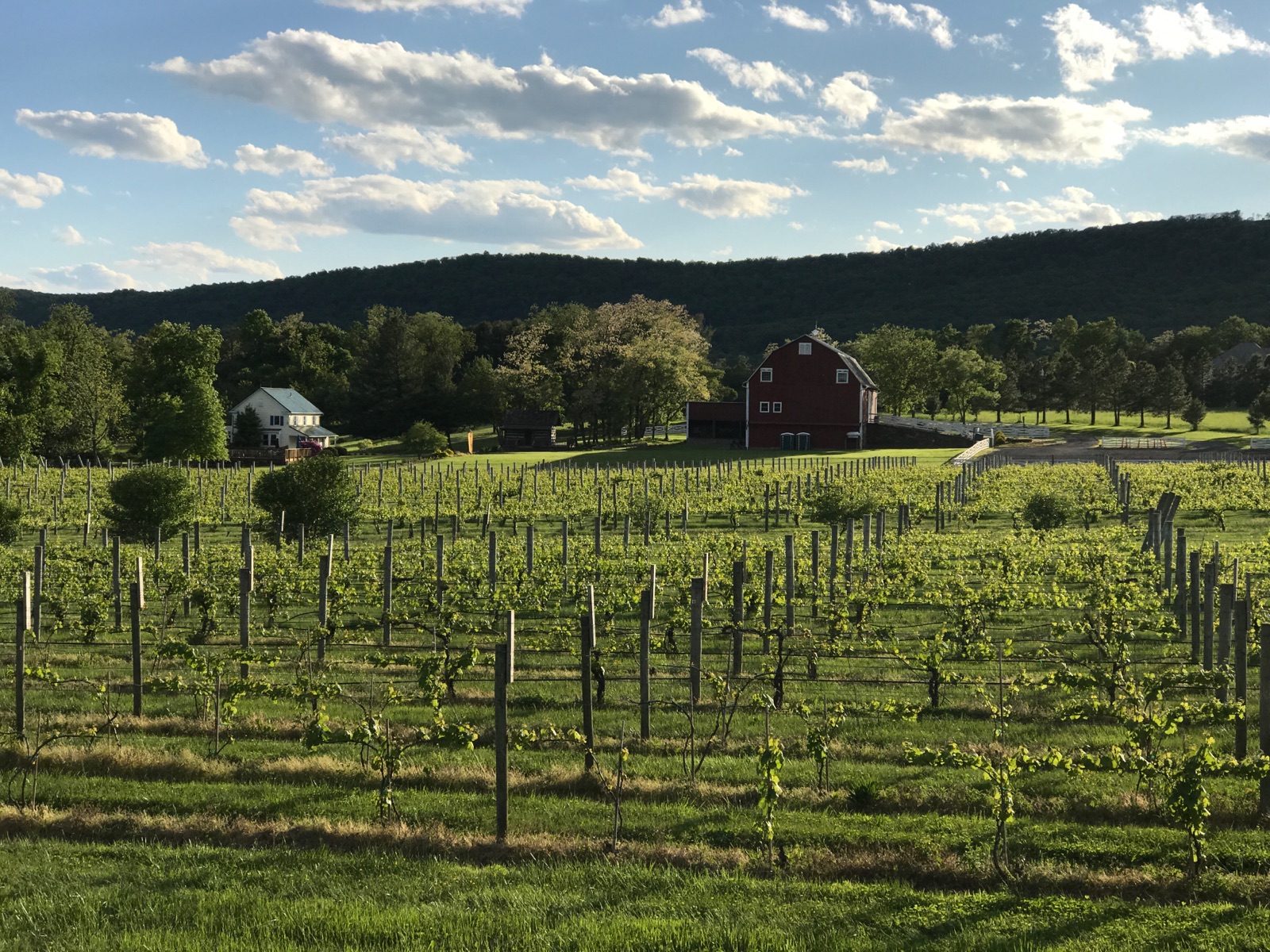 Nestled on a slope, overlooking the hills of Loudoun Valley. Enjoy wine country and bring the beer lover in your group as they have a number of brews available on tap.
36716 Charles Town Pike, Purcellville VA 20132
540-668-6216
Kalero is a lovely 130 acre farm and vineyard, located in western Loudoun County with breathtaking views of the Blue Ridge mountains. If fine dining is your thing, don't miss their Food & Wine pairing events.
36140 Charlestown Pike, Purcellville VA 20132
703-3216-9036
A scenic destination that offers high-quality Virginia wines in a casual elegant atmosphere. They also work with local chefs to host regular wine dinner events. Bring your appetite for this spot on the wine trail.
43277 Spinks Ferry Rd, Leesburg VA 20176
703-443-9836
This Virginia wine cave is set into the side of a hill at the foot of Short Hill Mountain. Be sure to try their petit manseng when you visit. As wineries go, we believe this may be the only one with a focus on caves.
12138 Harpers Ferry Rd, Purcellville VA 20132
540-905-2921
With a custom, hand-crafted timber tasting room. Aside from wine grown on their own vines, they also offer beer, cider, and seltzer. They also focus on pairing wine with music – but not in the way you might expect with other county wineries. Stop by and check it out.
13274 Sagle Rd, Purcellville VA 20132
540-668-6756
35 acre property with a farmhouse, barn, outside bar, and many seating areas. Come by for one of their many live music events. Hungry? F food selections include pizzas and light fare.
23583 Fleetwood Rd, Aldie, VA 20105
571-899-4380
A boutique winery rooted in old Franconian tradition. Conveniently located between many other local stops on the Virginia wine trail.
18959 Tranquility Rd, Purcellville VA 20132
540-338-2027
Located in the foothills of eastern Fauquier County and produces award winning wines. Worth the drive outside of Loudoun.
6190 Georgetown Rd, Broad Run VA 20137
540-347-3475
Quattro Goomba's is Italian for 'four close friends' and it certainly shows here. This Virginia winery also features a craft brewery and pizza kitchen.
22860 James Monroe Hwy, Aldie VA 20105
703-327-6052
Magnificent views and premium wines. Features two tasting rooms: the Harvest Barn and Tower View Tasting Room, the latter of which is open only to club members. As wineries in Loudoun County go, this is one that is often popular with non-locals.
19925 Hogback Mountain Rd, Leesburg VA 20175
703-777-2797
First and only meadery in Purcellville to develop honey wine. Not quite the same as the usual expectation for wineries in Loudoun County, but certainly worth a try!
36580 Shoemaker School Rd, Purcellville VA 20132
571-512-0763
Customer service and quality wine production are the top priorities. Beautiful barn tasting room. Definitely don't miss this one when you're on the wine trail. (My husband Mike and I are members of the Estate Club here, so if you are in the area, meet us for a free tasting!)
38295 Freemont Overlook Lane, Purcellville VA 20132
540-882-4560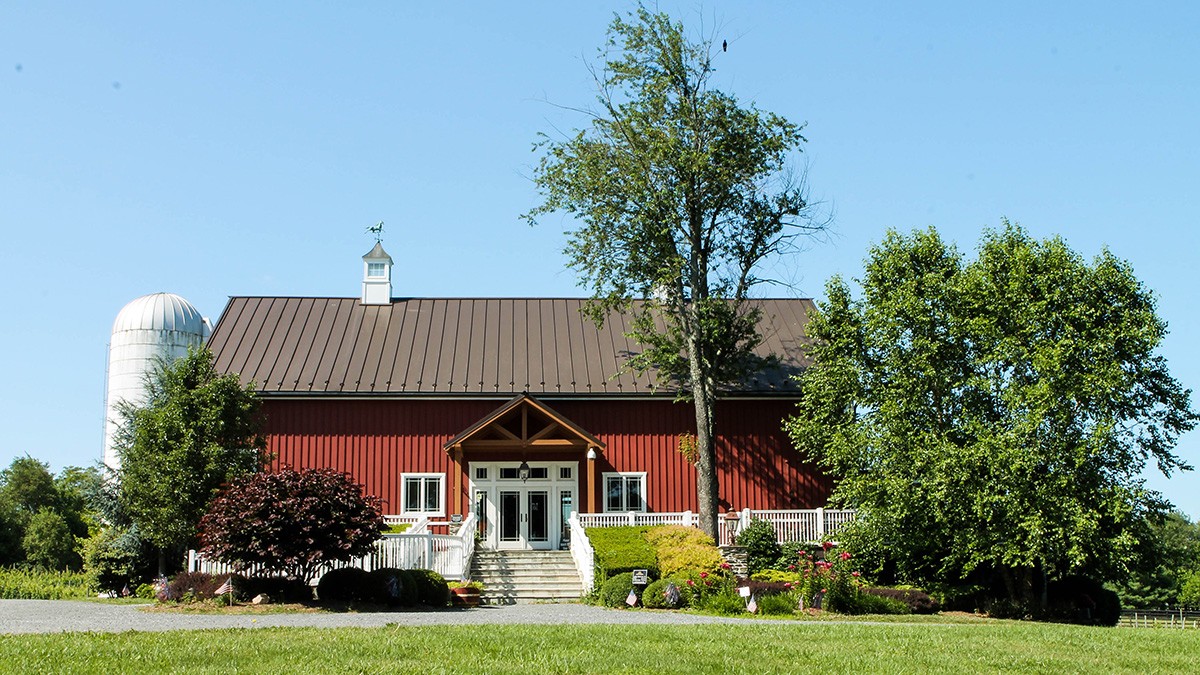 Sip succulent wine at a summer concert, enjoy views from the deck, and soak in the cool breeze from the Potomac River. Wine country is calling you!
13648 Tarara Ln, Leesburg VA 20176
703-771-7100
Amish-built timber frame replica of an old hay barn, just outside Waterford. Their wine is spot on for a visit if you find yourself traveling between Leesburg and Lovettsville.
39892 Old Wheatland Rd, Waterford VA 20197
540-882-3800
Bring your own chairs and find the perfect spot along the creek beds and let the wine flow like water. They specialize in french varietals, which are known for producing European-style wines.
18548 Harmony Church Rd, Hamilton, VA 20158
540-369-4655
Blue Ridge mountain top overlooking the Shenandoah Valley. Visit them for award-winning artisanal wine in Loudoun County.
18035 Raven Rocks Rd, Bluemont VA 20135
540-554-4547 or 202-225-5009
Ball or croquet on the green, woodland walkways, creek, gazebo and putting green. Aka: everything you need for an afternoon in wine country.
12944 Harpers Ferry Rd, Purcellville VA 20132
540-668-6587
Stepping slightly outside of Loudoun County, head over to Berryville to enjoy their internationally acclaimed wine. Want to create your own Virginia vineyard? Check out their wine camp.
905 Quarry Rd, Berryville VA 22611
540-955-5510
Walking distance from Waterford in an 18th century barn. They offer apple wine and a number of elderberry products.
40405 Browns Lane, Waterford VA 20197
540-882-3780
Learn how to make your own wine, or visit the tasting room. Another one of the top wineries just outside of Loudoun.
7150 Lineweaver Road, Vint Hill VA 20187
540-351-0000
A winery with unique events and delicious wines. Their vineyards span across 54 acres on six distinct sites – five in Loudoun County and one in Clark County.
16031 Hillsboro Rd, Purcellville, VA 20132
540-668-6248
Located in Round Hill and offering private three course wine dinners. This winery is a great option for those who'd like to wrap a delicious meal together with a wine pairing.
35521 Sexton Farm Lane, Round Hill, VA 20141
540-440-1933
Minutes from Leesburg, with views of Blue Ridge and Catoctin mountains. Reading this on a cooler day? They offer Wigloo (wine igloo) tasting experiences.
38516 Charlestown Pike, Waterford VA 20197
540-882-3375
Loudoun's oldest winery (making it one of the oldest Virginia wineries) with a 130 year old barn. Don't miss the petit verdot.
38906 Mt. Gilead Rd, Leesburg VA 20175
703-777-8161
Another one slightly outside of Loudoun County at the foot of Bull Run Mountain. Visit this winery and enjoy its tasting rooms in a c.1790 manor house.
4970 Antioch Rd, Haymarket VA 20169
703-753-9360
Winery with a tasting room located in a beautiful 1830s farmhouse. Need a group tasting? Enjoy it in their new timber frame barn.
19381 Dunlop Mill Rd, Leesburg VA 20175
703-431-2016
Your guide to Virginia wineries and beyond
Choosing the best wineries in Loudoun County is an impossible task. These vineyards all feature different wines and characteristics that make each winery a top winery for someone. No matter where you end up on the wine trail, you can rest assured that these Virginia wineries will leave you feeling satisfied.
Is there another winery that should be on this list? Don't forget to leave me a comment and I'll add it. Now, go out and try the gorgeous vineyards that are waiting for you in Loudoun county and surrounding cities.
Interested in moving to Loudoun? Here's a few of my favorite local communities:
And if you don't currently call Virginia home, let's still talk. I'm licensed in DC, MD, and WV, and also work with agents nationwide to ensure a seamless moving process.