Aldie, Virginia was founded in 1765 by James and George Mercer when they established a mill in the area. It was a strategic location given its placement in one of the gaps of the Bull Run Mountains. It also made for easy traveling between Middleburg and western communities as well as east to Fairfax along the Little River Turnpike. 
Today it is a small but growing town, home to a few locally owned restaurants and happy families. Considering visiting or moving to Aldie? Check out a few of the most popular things to do in the community. You can also take a look at homes for sale in Aldie here.
Author's note: At the time of this writing (Winter 2021), COVID-19 is impacting communities throughout Aldie and beyond. As such, we can't guarantee the ongoing accessibility or safety of some entertainment, shopping, and dining options. And we, of course, recommend that you use your own discretion in deciding whether or not to partake in any of the activities outlined below.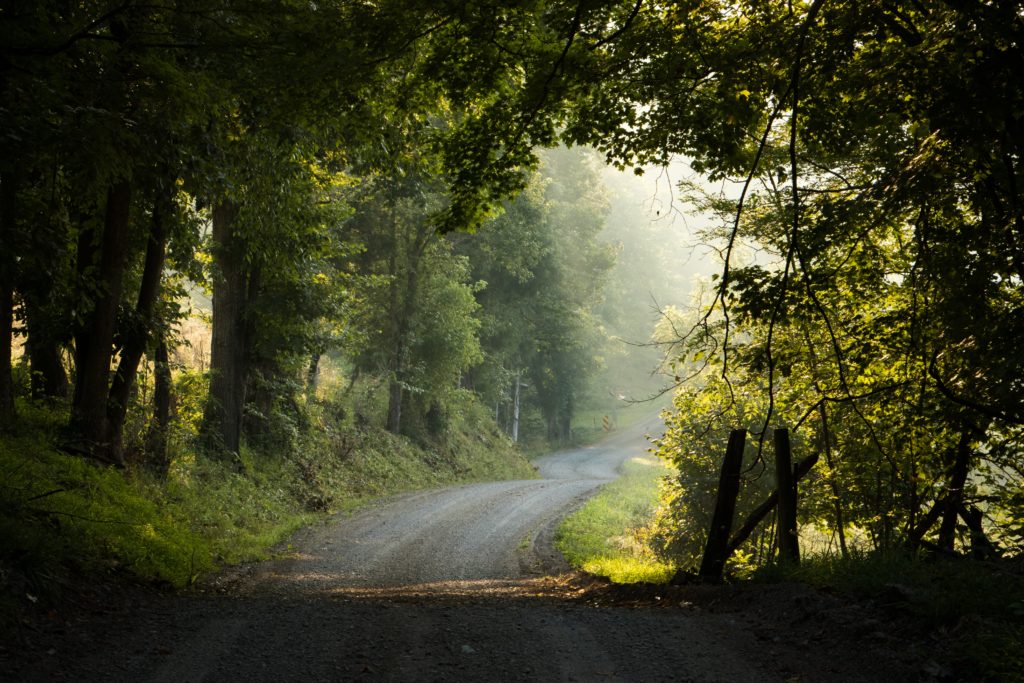 Entertainment 
Aldie Mill Historic Park
Want a place where you can get some fresh air while experiencing Northern Virginia's industrial heritage? This is the park for you. The mill is fully operational and between April and November you can even stop by for a tour.
Visit it here:
39401 John Mosby Highway
Aldie, VA 20105
Get more information here. 
Pev's Paintball
Situated on over 40 acres, this is the spot to visit if paintball is your jam. With a range of different options and private parties available, Pev's can help you to pass a day outdoors, exercising, and covered in paint. Airsoft is also available.
Stop by for a round here (don't forget to make a reservation first): 
39835 New Rd
Aldie, VA 20105
Get more info and see what to expect here. 
Cupcakes and Lace
Looking for a unique learning experience for your kids and their friends? This could be the answer. From doll workshops to scarf sewing, your child will leave with their own handmade treasure. You can also host your next birthday party or girl scout event onsite. 
Start your kid's crafting adventure here:
39184 John Mosby Highway
Aldie, VA. 20105
Get the details here. 
Dining 
Greenheart Juice Shop
Juice is only the beginning at Greenheart. Enjoy a cold pressed beverage along with healthy snacks, salads, soups, and much more. Take care of yourself and your tastebuds with a little help from Greenheart.
Visit their Aldie location here:
39333 John Mosby Highway
Aldie, VA 20105
Check out the menu here.
Little Apple Pastry Shop
There's no such thing as too many delicious pastries. Or pies. Or cookies. Or quiches. Or…. Well, we could list everything that they offer but we're already getting pretty hungry. Special orders are also available.
Visit them here:
23217 Meetinghouse Ln
Aldie, VA 20105
Choose your future fave and order ahead here.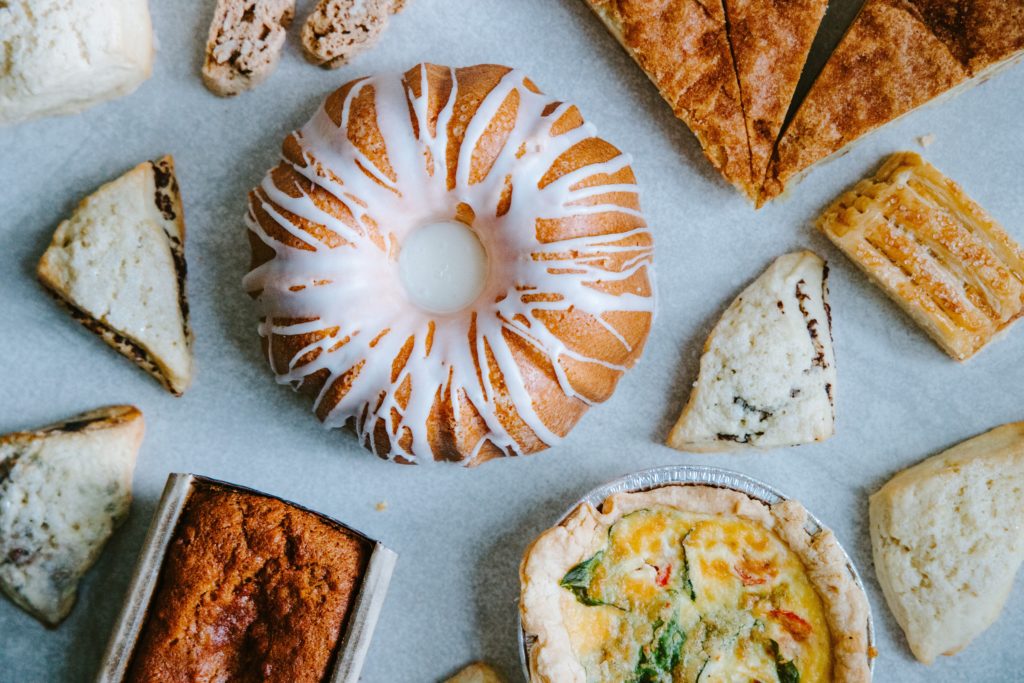 Shopping 
Aldie General Store
With a rustic vibe and a country flavor, the Aldie General Store is everything we love about historic Loudoun. Choose from local produce and wines while you sip coffee and enjoy the decor. This is a great place to find a gift for the foodie in your family. 
Stop by here:
39285 John Mosby Hwy
Aldie, VA 20105
Learn more here. 
Aldie Peddler
Opened in 1998, Aldie Peddler sells the fabulous combination of craftsman furniture and high quality wine. So you can buy your next set of outdoor furniture and get a bottle (or three) of wine to test it out with.
Find your future furniture here:
39484 John Mosby Hwy
Aldie, VA 20105
Get more info here.
Breweries & Vineyards 
A few of the vineyards listed here are located in Middleburg. However, because they're all just a short drive from the town's border, we decided to include them anyways. 
Chrysalis Vineyards
With a wide range of award winning wines and a view to match, Chrysalis is a great way to top off an afternoon in Aldie. They also serve pizza seven days a week, so if you build up an appetite as well as a thirst, you're all set.
Have a taste here:
39025 John Mosby Highway
Middleburg, VA 20117
Get more info here.
50 West Vineyards
As one of the largest winery operations in Northern Virginia, you can expect delicious wine in a fabulous environment. Like live music? Stop by over the weekend to enjoy a range of performers. Want to bring your own snacks? Outdoor food is permitted. 
Visit them here:
39060 John Mosby Highway
Middleburg, Virginia 20117
Learn more here.
Quattro Goombas
With a name that means "four friends", it's clear that you'll experience a winery full of friendship, family, and of course, fantastic wine. It has a range of outdoor and indoor seating options, as well as made-to-order craft foods. 
Stop by at:
22860 James Monroe Hwy
Aldie, VA 20105
See more info here.
Got wine on the brain? See a few of my favorite vineyards in Loudoun County.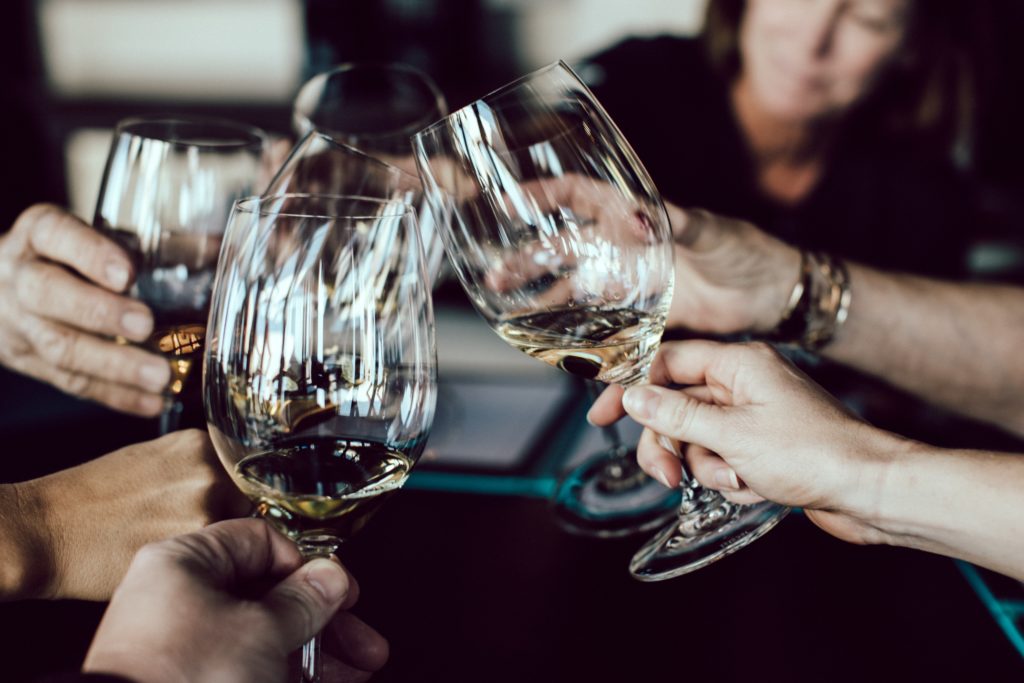 Lodging 
Little River Inn
Escape from the hustle and bustle of daily life with this adorable inn located in the heart of the town. The rooms are restored to capture the original charm of the village, so you can be both comfortable and fully immersed in the experience. Includes a daily breakfast. 
Stay for a while here:
39307 John Mosby Highway 
Aldie, VA 20105
Check out the accommodations here.
Location & Transit
Perfectly nestled between Chantilly and Middleburg off of Route 50, Aldie has the best of the country life with the convenience of suburbia just down the road. This proximity and charm makes it one of the fastest growing communities in Loudoun County.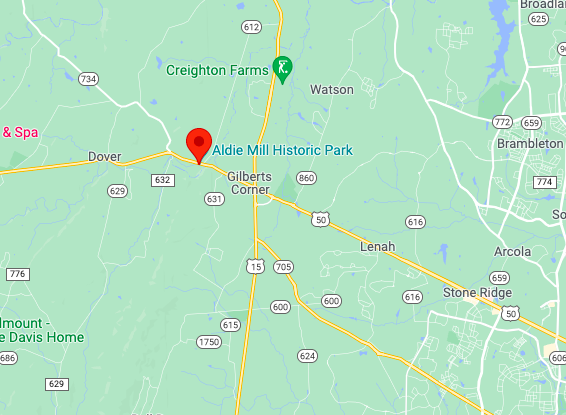 Public transportation in Aldie is limited, but there are a number of park and ride locations further east for those who need to commute into DC and surrounding areas. To see these routes, please check out the Loudoun County website. 
Did you enjoy this post? Check out these other local communities: