Waterford is a picturesque village just northwest of Leesburg, Virginia. It was founded about 1733 by Amos Janney, a Pennsylvania Quaker. Other Quakers followed him and built mills along Catoctin Creek. It fell into disrepair in the 1930's and 40's, but the entire village  of Waterford's and the surrounding 1,400 acres of farmland, compose a National Historic Landmark. This includes 18th and 19th century homes, mills, forge, corner store, Quaker meeting house, the one-room schoolhouse that served the African-American community. Waterford's ongoing preservation is the work of the nonprofit Waterford Foundation and the owners of the homes in the village.
Waterford now hosts a number of excellent activities that cater to all interests.
Walking Tours
Guided walking tours are sometimes given during the weekends in the Spring, Summer, and Fall. Call the Waterford Foundation at (540) 882-3018 x3 to learn more.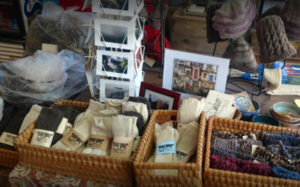 Waterford Market
Waterford Market provides locally grown lamb, hand made woolen products, and local crafts as well as groceries. Located in historic Waterford, Virginia, the market is a convenient stop our your tour of Loudoun County. It's located at 15487 Second Street, Waterford, Virginia, Mon.-Fri. 10 – 7*, Sat. 10 –  unless the sheep need tending!
There are no restaurants in Waterford, but there are several excellent wineries:
8 Chains North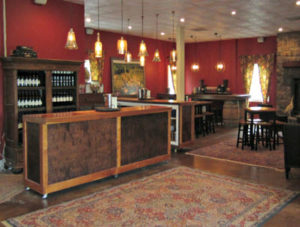 38593 Daymont Ln, Waterford VA 20197
571-439-2255
Boutique winery housed in a beautifully restored barn. Child & dog friendly.
Corcoran Vineyards & Cider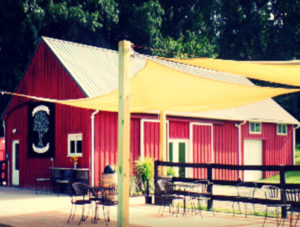 14635 Corkys Farm Ln, Waterford VA 20197
540-882-9073
Uses traditional methods to bring out the full flavors of the grapes and apples.
Terra Nebulo Winery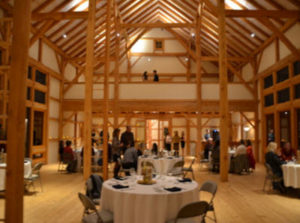 39892 Old Wheatland Rd, Waterford VA 20197
540-882-3800
Amish built timber frame replica of an old hay barn just outside Waterford.
Village Winery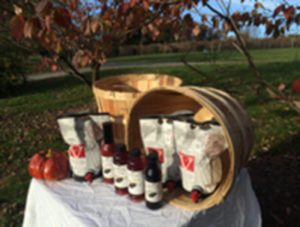 40405 Browns Lane, Waterford VA 20197
540-882-3780
http://www.VillageWineryandVineyards.com
Walking distance from Waterford in an 18th century barn.
The Wine Reserve at Waterford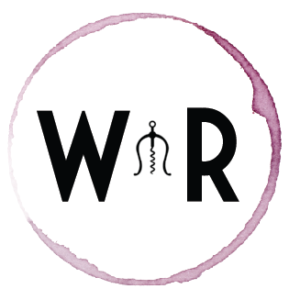 38516 Charlestown Pike, Waterford VA 20197
540-882-3375
http://waterfordwinereserve.com/  
Minutes from Leesburg, views of Blue Ridge and Catoctin mountains.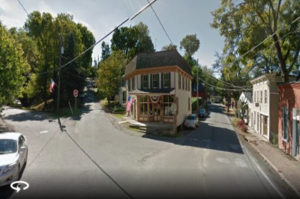 The Waterford Corner Store
The Corner Store is run by volunteers for the Waterford Foundation in support of local artisans. It also offers visitor education and information about Waterford's history and involvement in the historical events of our country and Loudoun County.  All year long a full selection of crafts made by local artisans are available. OPEN ONLY on Friday, Saturday, and Sunday. The store is located at 40138 Main Street, Waterford, VA 20197.
3rd and 4th of July
July 3rd  2018 has a Pot Luck Dinner 6 – 8 p.m. at the Bond Street Tanyard. (In case of rain this event will move to the Old School). If funded there will also be fireworks. On July 4th at 11am there is a parade through town.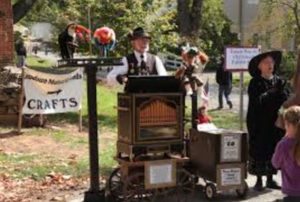 Waterford Fair
Every October, tour historic houses, watch juried artisans demonstrate techniques of traditional craftsmanship, stroll through the Old Mill and vintage barns transformed into galleries for painting, traditional crafts, dried flowers, and more.
Find something for everyone at the Fair: Homes Tours, Historic Crafts & Trades, Entertainment, Chiildren's Activities, Food, Drinks & Desserts, Local Wine & Beer, Heritage Farms, Local Crafts & Baking, Stroll through the picturesque Village, Christmas Shopping and more.
Sorry we are experiencing system issues. Please try again.