Herndon, VA is a suburb of Washington D.C, located in Fairfax County. This quaint town was founded in 1858 and named after a naval officer, Commander William Lewis Herndon, who captained the SS Central America. Unfortunately, the ship and crew met a tragic end, but Commander Herndon helped to save over 150 crew and passengers before going down with the ship.
Today Herndon is home to over 20,000 residents from across the globe, dozens of American and international restaurants, shopping centers, and hiking trails.
Interested in moving here? Have a look at homes for sale in Herndon.
Entertainment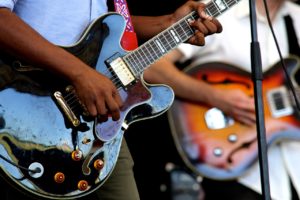 Friday Night Live
On summer nights, the town of Herndon is alive with the sound of music. Bands from the area perform rock, jazz, and your favorite classics on the field behind the Herndon Library in Downtown Herndon. Bring a blanket or a lawn chair, some snacks, and enjoy the show. Food and drinks are usually available at stalls around the venue.
Find the groovy tunes here:
777 Lynn St
Herndon, VA 20170
Herndon Centennial Golf Course
For a relaxing afternoon, consider playing a round of golf here in Herndon. You can practice on one of 14 hitting stations to warm up, and play their 18-hole course afterwards. After your game, head over to their onsite restaurant, Egg Karne.
Check them out here:
909 Ferndale Ave
Herndon, VA 20170
Herndon Community Center
Feeling sporty? The Herndon Community Center is the place to go to work up a sweat and have fun at the same time. There is an indoor pool, tennis and racquet ball courts, and many different classes for the whole family, like dance, tennis, or arts and pottery.
See their list of programs and visit here:
814 Ferndale Ave
Herndon, VA 20170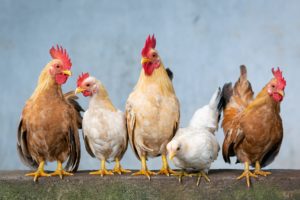 Frying Pan Park
For the animal lovers and curious kiddos in your family, there's Frying Pan Park. Here you can walk on short hiking trails, see some cows and horses, and meet some bunnies and peacocks. There are summer camps, wagon rides, a carousel, and rentable spaces to enjoy as well. It's a little piece of farm life in the center of suburbia.
Find out more and visit the animals here:
2739 West Ox Rd
Herndon, VA 20171
Herndon Skatepark
For teens, kids, and anyone who loves biking or skateboarding, the Herndon SkatePark is a great place to hang out. Bring a board, or watch others do tricks, and make some new friends. There is also a playground for the little ones, and picnic tables to relax at.
See their website and find it here:
1022 Crestview Dr
Herndon, VA 20170
Dining
Breakfast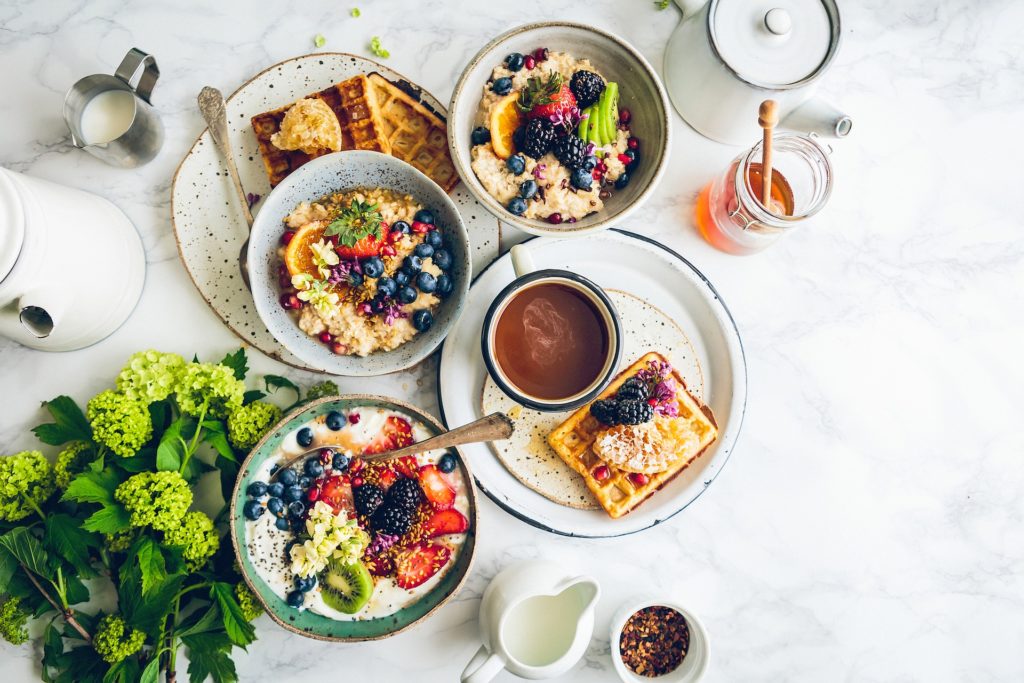 Virginia Kitchen
This diner has been a local favorite since 1977. It's a great place to bring your friends after a night out and gorge yourself on pancakes and bacon for an extremely fair price. Nothing beats the classics, and Virginia Kitchen does them right.
Check the menu and find them at this location:
450 Elden St
Herndon, VA 20170
Bagel Cafe
Another spot beloved by Herndonites big and small is the Bagel Cafe. Here you can get bagels, spreads, and sandwiches of all kinds. For something more protein-packed, there are also plenty of egg and omelet selections. Need a bunch of bagels at once? Bagel Cafe offers catering, too.
See what you can get and find them here:
300 Elden St
Herndon, VA 20170
Amphora Diner Deluxe
This 24/7 diner has a leaning towards Greek cuisine, but you can find practically anything here. As for breakfast, Amphora offers pancakes, French toast, Belgian waffles, eggs and omelets, sandwiches, and at least a dozen other breakfast favorites. Whew, that's a lot! There's something for every breakfast lover here.
See what they have to offer and find Amphora at this address:
1151 Elden St
Herndon, VA 20170
Duck Donuts
Located next door to Bagel Cafe you can find Duck Donuts. Originally from Duck, NC, this family-owned donut shop was such a hit with Northern Virginia travelers that they decided to make a home in Herndon. Flavors to try include maple bacon, cookies and creme, and cinnamon bun.
Find the donuts here:
300 Elden St A
Herndon, VA 20170
Egg Karne
Located at the Herndon Centennial Golf Course, Egg Karne offers breakfast and brunch with a Filipino flare. Try the Ube waffle, which is a bubble waffle infused and topped with fruit. On the savory side, there are plenty of egg-based sandwiches to get, like the pork belly egg and cheese.
See their menu and visit here:
909 Ferndale Ave
Herndon, VA 20170
Lunch
Naked Lunch
In need of some light, organic, healthy food? Take yourself to Naked Lunch. Dine on a variety of bowls, either from the menu or one you make yourself. They also served organic pressed juices, which are great as a meal or as an accompaniment.
See their website and find them here:
424 Elden St
Herndon, VA 20170
Wooboi Chicken
If you're into chicken, Wooboi is a must-eat. Tenders, sandwiches, and chicken and waffles are what you'll find at this little lunch spot. As for sides, you can choose from items like waffle fries, macaroni, and fried okra.
Check out Wooboi here:
139 Spring St #1
Herndon, VA 20170
Pho 75 Dulles
Pho is traditionally a breakfast food in Vietnam, but this tasty noodle soup is great any time of day. Not in the mood for soup? They also serve rice bowls, appetizers, and many other vegetarian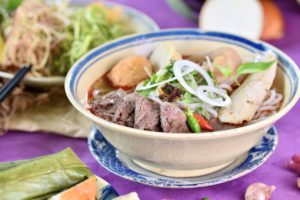 or meat-based dishes.
Learn more about their menu and find the noodles here:
1058 Elden St
Herndon, VA 20170
Paradise Indian Cuisine
All the tastes of India are right outside your door here in Herndon. At Paradise, they serve classics from South India, and Indo-Chinese dishes. And what's an Indian restaurant without a Tandoor oven? Enjoy 9 different Tandoori dishes, but don't forget the side of naan!
Find two tickets to Paradise here:
328 Elden St
Herndon, VA 20170
Guapo's Taqueria & Charcoal Chicken
Guapo's, which specializes in Tex-Mex cuisine and rotisserie chicken, has been a Herndon favorite for decades. Besides delicious chicken, you can also choose from salads, or platters featuring tacos, burritos, sandwiches, and more. They also have a catering menu for those larger events in your life.
Visit Guapo's here:
1042 Elden St
Herndon, VA 20170
Dinner
Jimmy's Old Town Tavern
Another Herndon favorite, Jimmy's serves American style comfort foods of all kinds. Happy hour is from 4 to 8 every weekday, and you can enjoy your time at Jimmy's either inside, or out back in their beer garden. They also have special offers and menus for major holidays, so be sure to check for new tasty treats and exciting events throughout the year.
See their website and come meet Jimmy:
697 Spring St
Herndon, VA 20170
Mediterranean Breeze
Located a short walk from Jimmy's is the Mediterranean Breeze. They specialize in Greek dishes, but also serve many kinds of pastas, burgers, pizzas, and salads. It's a fun place to go to watch sports, meet locals, and chow down on some souvlaki.
Check out The Breeze here:
781 Station St
Herndon, VA 20170
Russia House
This French-inspired Russian fine dining restaurant is perfect for dates and special events. Some highlights from the menu, confirmed to be delicious by a Russian native I know, include the borscht, a beet soup, and beef pelmini, dumplings with sour cream. Be sure to try one of their caviars, which are a Russian delicacy.
Find Russia House here:
724 Pine St
Herndon, VA 20170 
Zeffirelli Ristorante Italiano
Another fine dining restaurant in the heart of Herndon is Zeffirelli. This bistro-style restaurant serves authentic Italian classics in an exquisite yet friendly atmosphere. Menu options include chicken and veal dishes, pastas, and seafood.
Make a reservation and find them here:
728 Pine St
Herndon, VA 20170
Euro Bistro
Can't get away to Germany or Austria this year? No worries, Euro Bistro is where you can get your fix. Euro Bistro offers familiar favorites like schnitzels and sausages, and maybe some new dishes you haven't tried yet. Don't skip the German potato salad!
Find Euro Bistro here:
314 Elden St
Herndon, VA 20170
Wineries & Breweries
Herndon might have a lot of places to drink beers, but most breweries and wineries are located in surrounding areas such as Leesburg.
Aslin Beer Company
Aslin Beer Company has a funky, retro atmosphere that makes it a fun and unique place to sip on some brews. Some of their beers include Laser Raptors, Belligerent Attempts, and Astro Zombie. If you're someone who makes choices based on names or appearances, you'll have a lot of fun here. Make sure to ask your bartender for details about the beers.
See and drink the beers here:
767 Elden St
Herndon, VA 20170
Shopping
Village Center at Dulles
There's a little bit of everything in the Village Center. Restaurants, Starbucks, two different banks, a gas station, veterinary hospital, and a Giant Foods are just some of the shops you can find here. So if you have a lot errands to run, you'll likely get most of them done here.
Find out more about the shops and visit at this location:
2445 Centreville Rd
Herndon, VA 20171
Worldgate Centre
The main features of the Worldgate Centre are an AMC movie theater, and the Worldgate Sport and Health. There are several restaurants, some salons, a FedEx, and a few other services here. If you need to send a package before you hit the gym or catch a flick, check out Worldgate.
Visit Worldgate here:
13025 Worldgate Dr
Herndon, VA 20170
Herndon Centre
Here you can find both Lotte Market, and Mom's Organic Market for all your grocery needs. There are also other bakeries and delis, along with a Sprint store, a salon, and several restaurants.
Find out more about Herndon Centre, and visit here:
 474 Elden St
Herndon, VA 20170
Woodland Park Crossing
This miniature town center is filled with interesting shops and restaurants. Harris Teeter is the place to get your groceries, and for your body there's a dentist, a Vision Works, and a pediatric center.
Learn more and visit this location:
12960 Highland Crossing Dr
Herndon, VA 20171
Lodging & Hospitality
Embassy Suites by Hilton
Located next to the Village Center at Dulles, Embassy Suites is a lovely hotel for both short and long term stays. Features include an indoor pool, a fitness center, free shuttle rides to Dulles International Airport, and complimentary made to order breakfast. They serve some of the best omelets in town, and they taste even better when they're free.
Book your stay and find them here:
13341 Woodland Park Rd
Herndon, VA 20171
Extended Stay America
If you find yourself in Herndon for a long time, check out the Extended Stay America. It's the perfect spot for tourists, students, and those who are here for business. Each room comes with a refrigerator, microwave, and stovetop. There are also laundry facilities onsite, and free grab-and-go breakfast options.
Make a reservation and pay a visit:
1021 Elden St
Herndon, VA 20170
Crowne Plaza Dulles Airport
Across the street from Worldgate Centre you can find the Crowne Plaza. They offer a fitness center, a quiet zone to get your work done, and free airport shuttle service. For a cocktail and a meal, check out their restaurant, Hoolihan's.
Reserve your stay and bring your bags here:
2200 Centreville Rd
Herndon, VA 20170
Candlewood Suites
Candlewood is centrally located, making it easy to get all around the town of Herndon. They have a fitness center, outdoor gazebo fitted with grills, and fully equipped kitchenettes. Do you have a furry friend with you? Candlewood Suites is a pet friendly hotel.
Reserve a room and stay here:
13845 Sunrise Valley Dr
Herndon, VA 20171
Hyatt House
Hyatt House has virtually everything you need. Not only are they close to shopping and dining options, there is also a 24 hour fitness center and an outdoor grilling patio. Hyatt House also has facilities for meetings and business needs. There's also complimentary breakfast in the mornings.
Find out more and visit here:
467 Herndon Pkwy
Herndon, VA 20170
Location & Transit
Herndon is located between Reston and Chantilly, VA. You can get here easily from the Dulles Toll Road Rt. 267. Rt 28 and Rt 7 are also nearby, which lead to Loudoun County and other places in Fairfax County. Herndon is 24 miles from Washington DC, and 57 miles from Baltimore, MD.
Like most other Northern Virginia towns, people mostly rely on their own transportation to get around town. However, the Fairfax Connector bus route operates here, and the Silver Line Metro is in the neighboring town of Reston.
Like what you see in Herndon? Have a look at these similar communities: