Northern Virginia is a beautiful, culturally diverse area with tons of things to do and places to see. One of the staples of Loudoun County is its abundance of vineyards. It was hard to narrow down the list, but I've put together a list of a few of my favorite wineries and vineyards in the area.
A number of these wineries are located near the historic town of Leesburg. Learn more about Leesburg here. 
Some other communities mentioned in this post include Middleburg, Bluemont, and Lovettsville.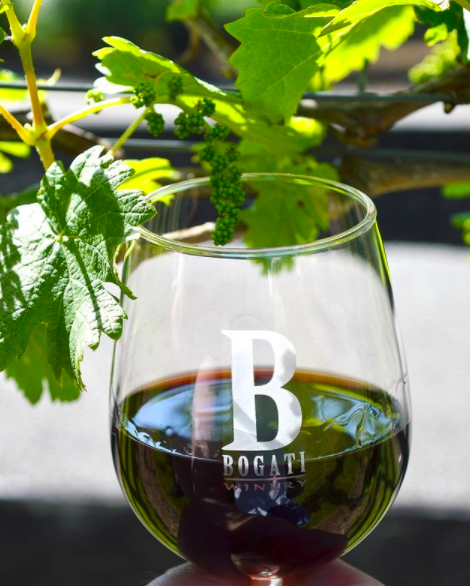 Gourmet pizza and wine to go. A perfect combination. And that's just the beginning of the Bogati Winery experience. In addition to this tasty and convenient option, you can also stop by and stay a while to enjoy your favorite wine flight. You can also book a table for a nice afternoon with good friends, or their Argentine style tasting room for larger groups. 
In addition to a fantastic location and facility, Bogati has a range of award winning wines for you to enjoy. Give their Seyval Blanc or NV Fat Ass Red a try for a taste that'll make you feel like you're miles away from Loudoun County. Feeling peckish? You can also choose from a number of tasty snacks, like parmesan fries or charcuterie. 
Want to add discounts to your Bogati experience? Be sure to join their Black Label Club — which has a range of benefits including complimentary wine tastings and access to reserve wines. And with their location right off route 7, it's never been easier to get good wine, fast. 
Almost 1,000 ft above sea level in the Blue Ridge Mountains, this scenic location offers stunning views of Loudoun Valley and the forests surrounding it. This makes it a lovely place for celebrations such as weddings or other special occasions. If you want to connect with nature while enjoying your wine, you can make a reservation to enjoy a private spot between the vines. For those unpleasant weather days, head inside for their indoor dining and tasting room.
Bluemont Vineyard offers an award-winning selection of red and white wines, from the light and fruity, to the rich and earthy. In addition to their permanent offers, they also offer other drinks, depending on the time of year you visit. As for snacks to pair with your wine, you can choose from a variety of dips, flatbreads, and shareable treats. On weekends they offer the Chef's Brunch, which consists of 5 courses, specially designed to incorporate locally sourced ingredients that change with the season.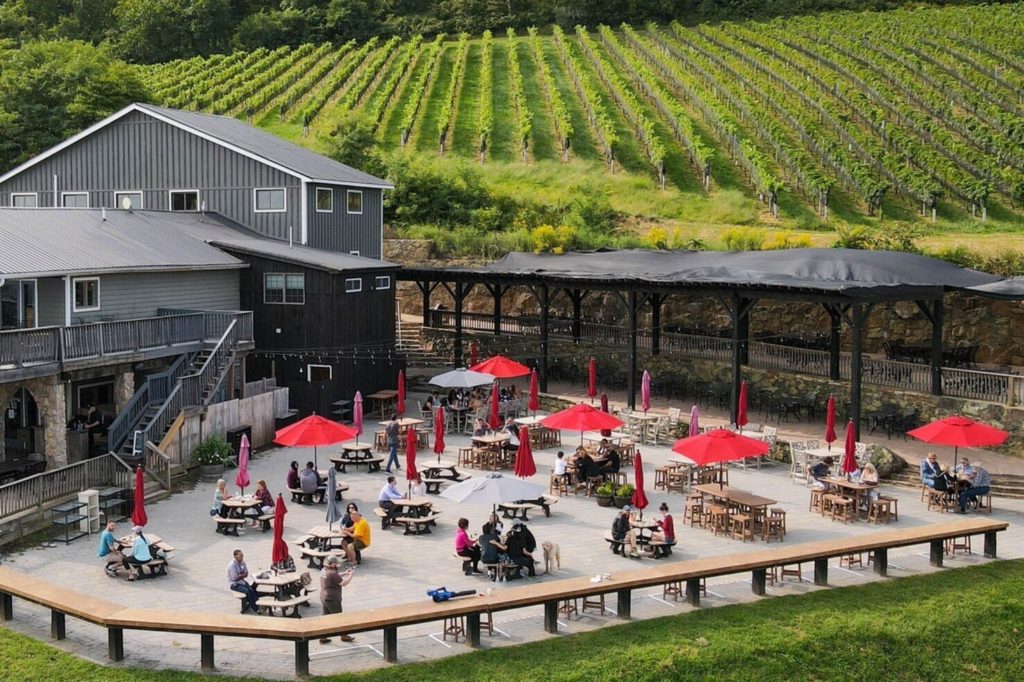 On weekends, you can enjoy some live music from local artists, as well as holiday-themed specials and events. Coming with a group? You and your friends can partake in a sangria making class, go on a scavenger hunt, or take a wagon ride around the property.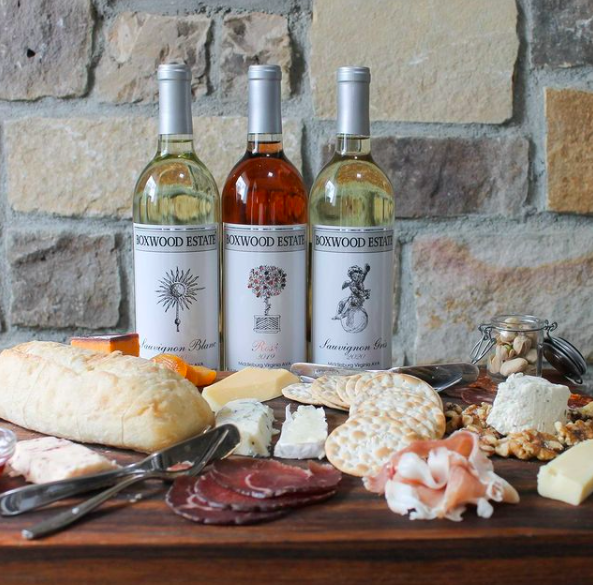 Middleburg, Virginia is know for its quaint streets and thriving equestrian community. It's also home to a number of excellent vineyards, including Boxwood Winery. The owners of Boxwood were inspired by the unique and rich flavor of French wines, and they set out to create their own. When you stop by, you can choose from cabernet sauvignon, merlot, cabernet franc, and sauvignon blanc, to name a few.
This winery features a number of seating (and drinking, of course) arrangements, including a courtyard, pavilion, and tent. But they fill up fast, so making a reservation (particularly on the weekend) is always a good idea. Or stop by for their $5.50 wine on Fridays for a delicious start to the weekend.
Want to bring your friends or host an event here? Both options are available. You can set up group tasting or even rent their entire winery! So no matter what you've got in mind, Boxwood has the perfect option for you.
Where rustic charm meets timeless class, you can find Creek's Edge Winery. Located in Taylorstown on the banks of the Catoctin Creek, this family owned vineyard is a beautiful place to relax and listen to the sounds of nature.
Their specialties include several award winners of the VA Governor's Cup. As for food, you can find a number of shareable options, such as charcuterie, and sandwich selections. On Sundays, you can get a 'brunch board' which comes with meats, cheeses, pastries, waffles, and more.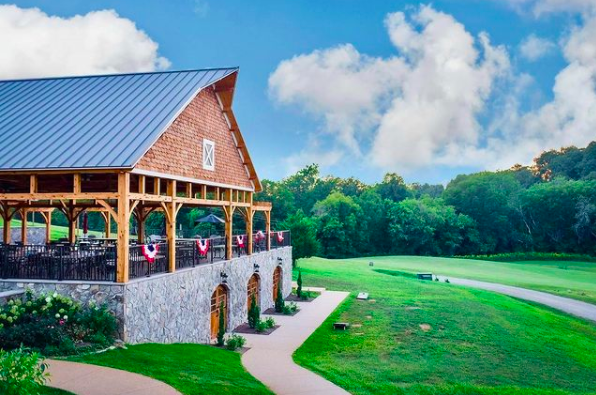 Along with live music on the weekends, you can also come here for events like yoga, trivia night, and wine and chocolate pairings. In the warmer months, they also host bonfire nights. If you're looking for a place to host your event, you can rent out this venue for things such as weddings, corporate events, and elegant parties.
Fabbioli Cellars? More like Fabulous Cellars! This Leesburg-based vineyard is surrounded by trees and offers many outdoor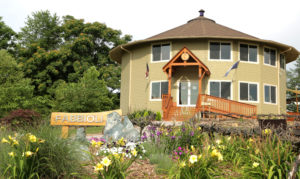 seating options. Love animals? You can bring your dogs to the outdoor areas, and if you're a cat person, you can find a few cats on the property. Their tasting room is bright, airy, and spacious, which makes it a lovely place to dine with groups small and large.
Their wines run the gambit of styles and flavors, and several of them have won awards. You can also choose from ciders or a pear wine, if you're looking for something different. Take yourself on a self-guided tasting tour, which comes with six different wines and accompanying snacks. Every month, Fabbioli offers a different tasting plate, which usually follows a unique theme. There are also a few selections of light snacks, like hummus, or cheese plates.
Fabbioli accepts reservations for special events, and also offers tours. Unfortunately at the time of writing, all of the usual events have been canceled due to Covid-19. Feel free to check their events calendar when things return to some sort of normalcy to see what fun things they have to offer.
Lost Creek Winery can be found just outside the historic town of Leesburg on 50 acres of lush land. Their tasteful and elegant decor exudes class and comfort. The grounds are a peaceful place to relax and enjoy the fresh air. If you want a more urban experience, stop by the Echelon Wine Bar, which is an off-shoot tasting room right in the heart of Leesburg.
On the wine menu, you can choose between several whites, reds, sparkling, and rosé glasses or bottles. Want a little of everything? You can try four at once with their sampling option. Joining their wine club offers more selections that are only available to club members. On their menu, you can find gourmet soups, salads, and seafood dishes. For the best of both worlds, consider the chef's menu and wine pairing.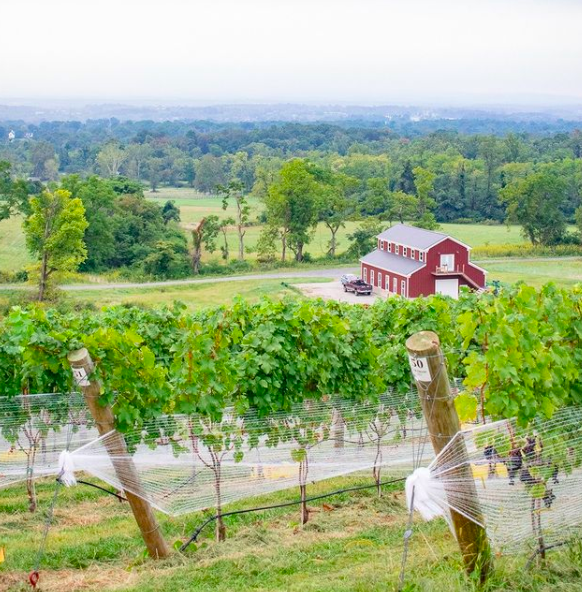 For events, you are able to rent their indoor or outdoor spaces. Throughout the year, Lost Creek hosts a variety of events that celebrate their wines and food. This is a perfect place to indulge in the senses and enjoy an unforgettable experience.
At the Stone Tower Winery, you will be surrounded by picturesque backdrops of forests and hills. For seating options,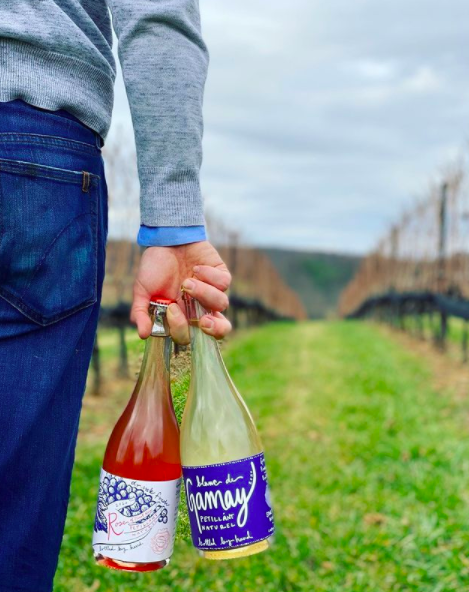 you can choose between two tasting rooms, or rent a pergola for your group outing. The Harvest Barn is open to all visitors, and can either be reserved, or first come first serve. However the Tower View room is open to club members only, and provides a gorgeous view of the vista.
There are many types of white, red, and sparkling wines to choose from, and also offer shipping to other states. In the Tower View, you may dine on creatively crafted salads, plates of meat or cheese, and they even have crab fondue. The Harvest Barn offers elegant twists on classic comfort foods like pulled pork shoulder and smoked gouda mac and cheese.
Stone Tower is available for events of all types, in both of their tasting rooms. Additionally, you can also choose to rent the Vineyard View Ballroom, the Wild Boar Hall or the Summit Room. All of which are comfortable and elegant. A unique thing about this venue is that you can buy gift sets and other Stone Tower merchandise for your friends, loved ones, or just for yourself.
Located on Berlin Turnpike between Purcellville and Lovettsville, Sunset Hills has been a Loudoun County staple since 2001. They're known for their emphasis on sustainable farm practices; with over 245 solar panels on their property. They also have a number of Certified Wildlife Habitats and have eliminated the wide-scale spraying of pesticides.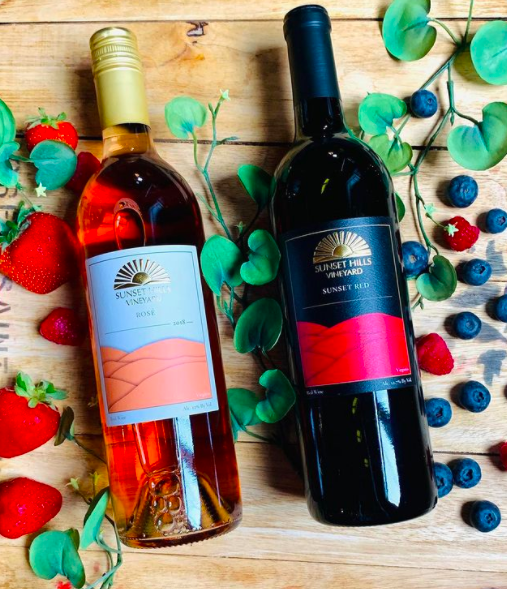 They have a wide range of outdoor seating options including lawns / picnic tables, a stone pavilion, and upper and lower decks. Indoor seating is also available if you'd like to get a break from the sunshine. Reservations can be helpful, but aren't required. 
In addition to a wide range of wines to choose from, they often host events. These include live music, picnics, and more. Join their wine club and enjoy regular shipments of your favorites. Being a member of the club also means that you can attend their bi-monthly club parties, which feature the newest wine release and snacks. 
Are you looking for a home in Northern Virginia Wine Country, or the surrounding areas? Have a look at my featured listings. I am licensed to sell homes in DC, MD, WV, and VA.