The Town of Lovettsville is located in northern Loudoun County, only two miles south of the Potomac River. It was originally settled by German immigrants in the 1730's but today it is known for its small town character, complete with centuries of history and an exciting future. 
Places to visit
Entertainment
Lovettsville Historical Society and Museum
Open every Saturday year-round from 1-4PM, this is the place to catch up on all the essentials for the town. They also host events and lectures occasionally to cover special topics relevant to the town and to Virginia history.
http://www.lovettsvillehistoricalsociety.org/
4 East Pennsylvania Avenue
Lovettsville, VA 20180
Dining
Patowmack Farm
This sustainable and farm-to-table style restaurant is known for bold and delicious flavors. As they pick and prepare only enough ingredients for the reservations that are made, it is essential that you call ahead and reserve your spot.
https://www.patowmackfarm.com/
42461 Lovettsville Road,
Lovettsville, Virginia 20180
Market Table Bistro
If you are in search of a seasonal menu that features local farms and growers, then this could be the choice for you. They also offer a rotating menu of wines and cocktails – so there's something different every time you visit.
http://www.markettablebistro.com/
13 Broad Way East
Lovettsville, VA 20180
Andy's of Lovettsville
When it's time for casual but tasty Italian food in Lovettsville, Andy's is the place to go. They also have a patio and live music to go with their pizzas, pastas, and other classics.
http://www.andysoflovettsville.com/
2 Town Square
Lovettsville, VA 20180
Hospitality and lodging
Stone Manor Bed and Breakfast
Surrounded by vineyards and green hills, this is a sneaky county getaway that is perfect for those who are just getting tired of the city life. It features a number of homey amenities onsite and is a perfect spot for a wedding or other outdoor event.
http://mycountryretreat.com/
13193 Mountain Road
Lovettsville, VA 20180
Georges Mill Farm B&B
This stone house has been around since Civil War days and has evolved into the pleasant getaway that we see now. In addition to a B&B, the farm also produces artisanal goat cheese – yum!
http://georgesmill.com/
11867 Georges Mill Rd
Lovettsville, VA 20180
Vineyards and breweries
Creek's Edge Winery
This vineyard is home to a wide range of different wines and foods for guests to try. It also features a spacious sitting area and is host to a number of indoor and outdoor events.
http://creeksedgewinery.com/
41255 Annas Lane
Lovettsville, VA 20180
Hiddencroft Vineyards
Founded in 2008, this winery boasts a relaxed atmosphere tucked away in the hills of Loudoun County. They offer a variety of red, white, novelty, and port style wines that can be sampled and purchased onsite.
http://www.hiddencroftvineyards.com/
12202 Axline Road,
Lovettsville, VA 20180
Shopping
M&M Armorers
If you've got a gun that needs repairing, or an antique weapon that you'd like to modernize, this is the place to do it. A family owned shop, with a focus on safe and effective repairs.
https://mandmarmorers.com/
22 Lovett Drive
Lovettsville, Virginia 20180
Georges Mill Farm Artisan Cheese
An eighth generation family farm, they produce goat cheese, caramel, soaps, pork, and eggs – with an emphasis on pasture raising. Stop by to see the goats and even feed the babies in the springtime.  This is an honor system store, so it is always open and you are asked to pay for what you pick up.
https://www.georgesmillcheese.com/
11873 George's Mill Rd
Lovettsville, VA, 20180
Events
Oktoberfest
Widely recognized as one of the best Oktoberfest celebrations in the world, this is definitely worth a visit if you're around when it's held. Come for the beer, schnitzel, and everything else you need to make your Oktoberfest complete (without the long flight).
http://www.lovettsvilleoktoberfest.com/
6 East Pennsylvania Ave
Lovettsville, VA  20180
9/27-9/28 in 2019
Other local cities to visit in the area include Round Hill, Purcellville, Hillsboro, Middleburg, Lovettsville, and Leesburg.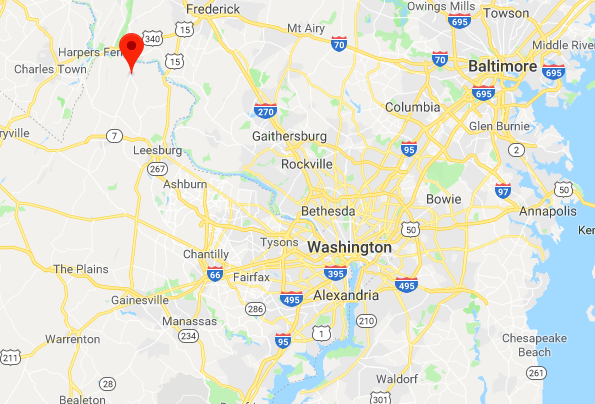 Want to see more profiles like this for other surrounding towns? See our communities page.