Love is in the air in Loudoun County! I've compiled a list of the most unique and romantic things to do on Valentine's Day in the area. Are there other Valentine's Day activities not on this list? Be sure to tell me about them in the comments!
Take a romantic stroll through Oatlands Historic House and Gardens
The beautiful Oatlands Historic House features a variety of gardens, including a formal parterre garden and a boxwood parterre. You can reserve a spot on one of several tours, enjoy afternoon tea, or visit in the evening for dinner theater.
Enjoy a romantic dinner at one of Loudoun's fine dining restaurants
Some of the most popular dining spots include The Restaurant at Patowmack Farm, Tuscarora Mill, and the Lightfoot Restaurant. Each has their own style and distinct menu full of delicacies,so have a look at their websites to pick your favorite. Don't forget to make a reservation!
Take a hot air balloon ride over Loudoun County
For a truly unique and awe-inspiring romantic jaunt, check out Blue Ridge Hot Air Balloons. Imagine floating above the beautiful countryside and rolling hills, holding hands with your loved one, watching the sunset together. It will be a memory you both will cherish forever!

Visit the Leesburg Animal Park to make some new furry friends
The Leesburg Animal Park offers a variety of animal encounters, including a petting and feeding barn, and private 'animal ambassador' viewings. So if you're interested in seeing some exotic animals like camels and sloths, bring the special people in your life here for a memorable day.
Take a wine or beer tour in Loudoun County
Loudoun County is famous for its abundance of wineries and breweries, and many of them offer tours and tastings. Some popular options include 8 Chains North Winery, Doukenie Winery, and Old Ox Brewery. Looking for more places to enjoy a glass or two? Check out my posts about Loudoun County breweries and vineyards.
Treat yourself and your loved one to a spa day
There are many spas in Loudoun County that offer treatments to soothe your stress and leave you feeling vibrant and refreshed, including massages, facials, and body wraps. Some of the best spas in Loudoun County include Lansdowne Resort and Salamander Resort. These two gorgeous locations offer many more activities to enjoy, so see their websites to learn more.
Go for a hike in the beautiful Loudoun County countryside
There are many hiking trails to choose from, such as the W&OD Trail, the Potomac Heritage Trail, and the Bull Run-Occoquan Trail. Have a look at my post on the best hiking trails in Loudoun to find more spots that will wow you and your loved ones.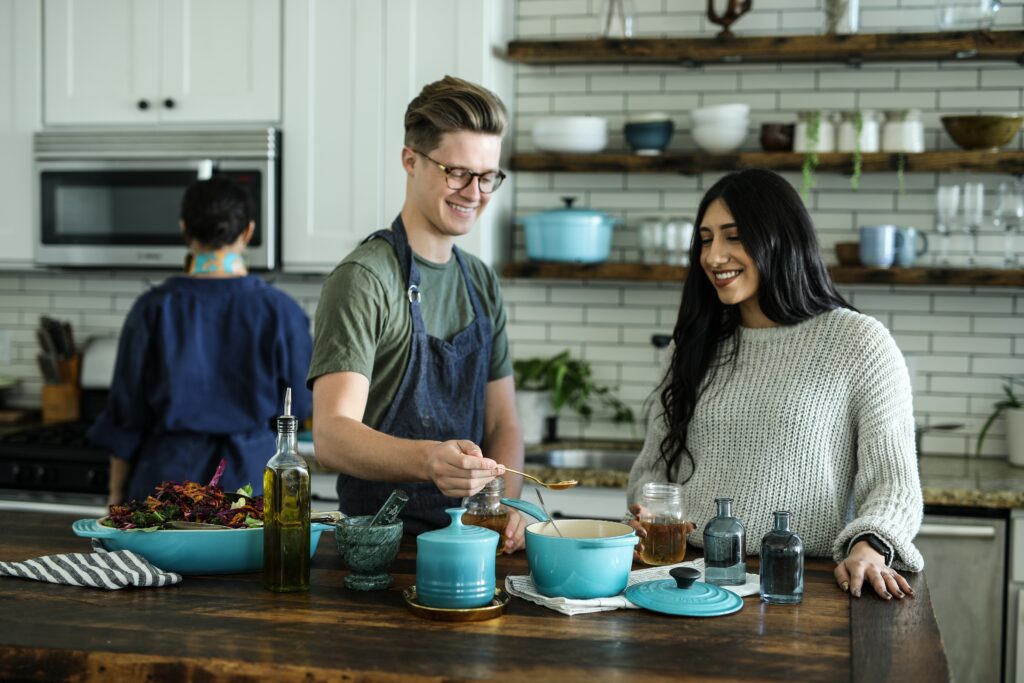 Take a cooking class together
Interested in making your own fancy meal or learning a new cooking skill together? Cucinamore offers an at-home cooking class that will make your kitchen feel like a five-star restaurant. For the sweeter side of your palette, book a private course with The Conche Chocolate & Cake Studio.
Have you fallen in love with the charm of Loudoun County? See current homes for sale to transform your casual relationship with this beautiful place into a permanent one!