If you live in Northern Virginia or the surrounding areas, there's never been a better time to check out your local hikes.
Between a growing need to spend time outside (cabin fever, anyone?) and an unseasonably warm autumn / winter (so far), there are few activities better suited than hiking. If you're new to hiking in Northern Virginia, or could just do with some new routes, check out this list of a few of my favorite places to hike in the area.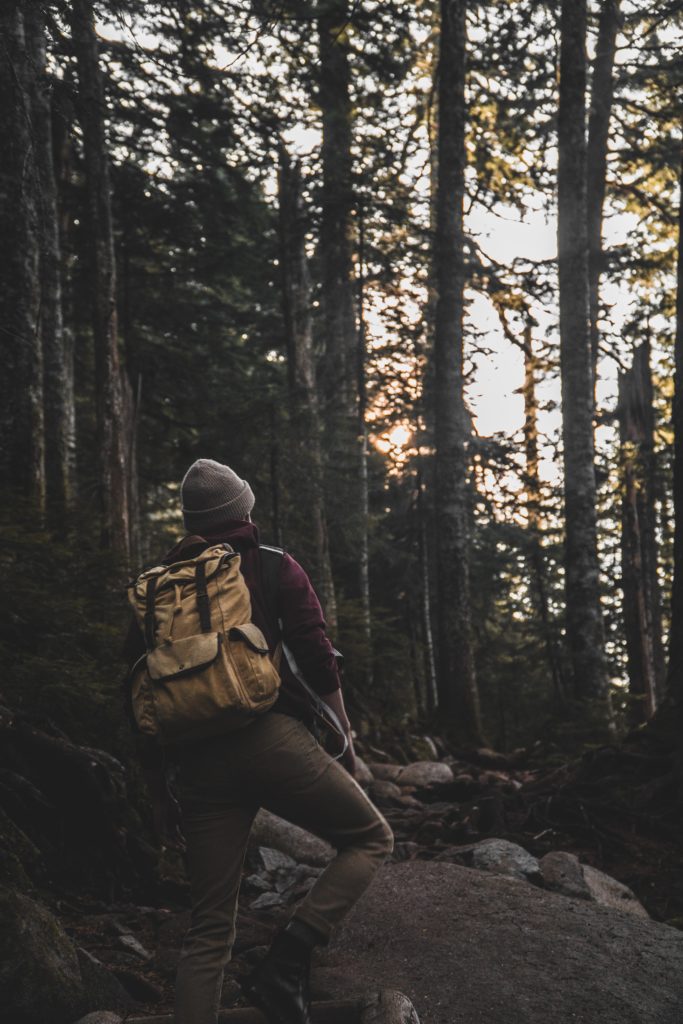 *Side note: we'll be focusing primarily on hikes in Clarke, Fauquier, and Loudoun Counties — though there are plenty of others throughout the region that are great options as well. 
*Side note #2: at the time of this writing, COVID is still very much a major influencer in our lives. Be sure to check for updates regarding closures and any updated safety practices:
Happy hiking! And don't forget to hydrate. And wear the right shoes. And bring enough snacks. And of course, only take your memories with you and leave your footprints behind. 😉 
A few of the best hikes in Northern Virginia
This hike is a stunning combination of both forests and open fields. By following the Appalachian Trail, you can expect to cross streams and even run into the Jim and Molly Denton Shelter, which has a large front deck, a few bunks, a covered picnic table and a few other basics. This area is also dotted with campsites, so it's a fantastic option if you're looking for an easy trail that could become an easy overnight trip.
This out-and-back style trail in Bluemont is known for its beautiful waterfall. As this is one of the lesser known trails in the area, you're likely to be able to sneak out there by yourself. If your goal is to find the waterfall, cross the stream in the early part of the hike, and take the unmarked trail to the right. It's also an easier trail, making it a great option for the family. And of course, be prepared to be impressed by the falls. 
Known as a great spot to catch the sunset, Bears Den is definitely a local favorite. It overlooks the Shenandoah Valley and is marked by a cluster of rocks and boulders at the top of the climb. The changing of the season is the best time for this hike, as colors are truly phenomenal. It's also a relatively easy climb, making it a great option for new hikers or those who are looking for an easier hike in the Bluemont area. 
It also is host to the Bears Den Trail Center, which is a hiker's hostel found about 150 yards from the Appalachian Trail.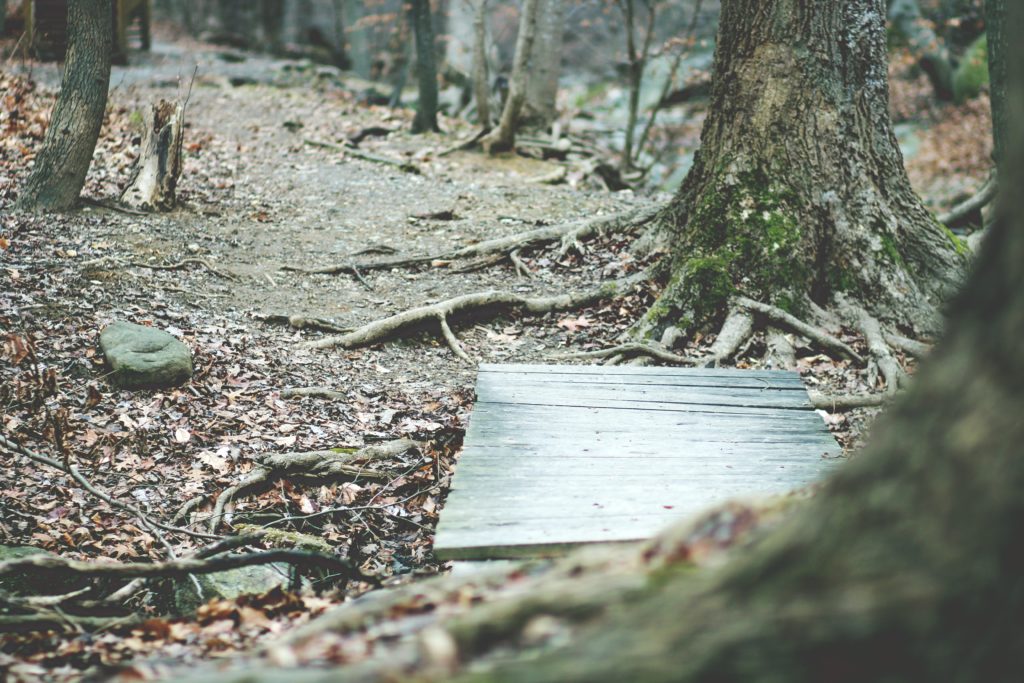 Another trail recognized for its incredible views, Raven Rocks has a vertical gain of 1,530 feet. So once you've climbed to the top, you can be sure that the perspective will be worth the work. It's also known by some as 'the roller-coaster', which gives you some idea of the difficulty of the trail (hint: it goes up and down). One more point to keep in mind is that this hike is also known for having a rockier path, so be sure to wear the right shoes. In other words, if you're looking for a trail for the more serious hiker in Bluemont, Raven Rocks is it. 
Located in Paris, Virginia, this trail is built into a wind gap that is part of the Blue Ridge Mountains. It's also another stop on the Appalachian Trail, though closer to the Route 50 side of things than some of the other stops on this list. This hike is also known for having a nice combination of elements, including dense woods, tall trees, and even some open pasture land. In other words, if you're looking for a trail that gives you a little bit of everything, Ashby Gap may be exactly what you're searching for.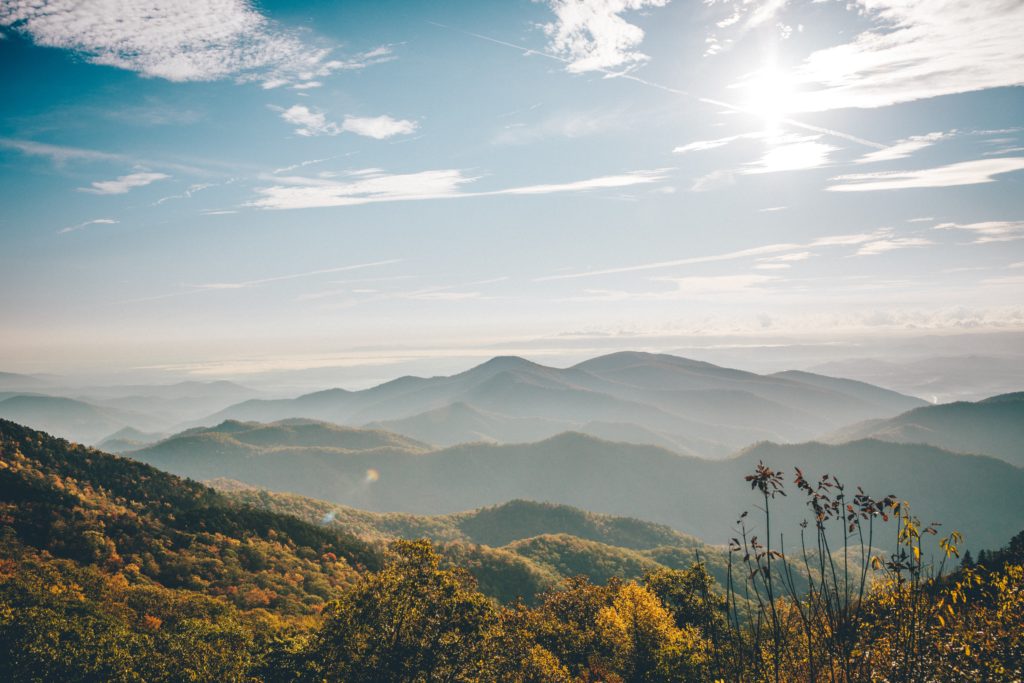 For anyone looking for a more aptly named park, you're unlikely to find it with Sky Meadows State Park. Located in Delaplane, this state park not only features miles of hiking trails, it's also marked by open spaces and even a quite sizable picnic area (yum). The lower trails are marked by streams and open fields, and as you continue upwards towards a scenic overlook, you can expect to run into some more heavily wooded portions as well. 
These trails are just a few of the incredible hiking opportunities available to us in Northern Virginia. And in this time of uncertainty, any path that takes you outdoors and into nature is sure to be a good one. The benefits for your mental and physical health alike will show themselves quickly. 🙂 
Is your favorite hike missing from this list? Drop me a comment below and I'll add it! 
If you liked this post, you may also enjoy: