Are you looking for things to do in southwest DC?
You're not alone.
Over the past few years, the Southwest Waterfront neighborhood in Washington, DC has undergone a remarkable transformation, much like many other rapidly changing neighborhoods in the city. Once an overlooked corner of the smallest quadrant in DC, today's southwest boasts a one-of-a-kind ambiance with a multitude of newly developed residential and commercial projects. However, amidst the changes, the neighborhood has managed to retain its laid-back charm, evident through the presence of parks, cozy cafes, and local markets.
Stretching from the iconic National Mall down to the picturesque Potomac River, Southwest DC encompasses prominent landmarks such as the Jefferson and Roosevelt memorials. It is set against the backdrop of the renowned Tidal Basin known for its stunning cherry blossoms in the springtime. 
At the core of the Southwest Waterfront lies the evolving District Wharf, centered around a marina, which features a historic fish market, an array of dining options, and unique shops. The neighborhood also boasts the manmade island of East Potomac Park, with public amenities such as a golf course, swimming pool, and various sports fields, catering to outdoor enthusiasts and recreation seekers.
Entertainment 
Southwest DC offers a wealth of attractions and activities that cater to diverse interests. From historic landmarks to active waterfront areas, this neighborhood provides an array of experiences for visitors to enjoy. Explore the rich history of the United States at iconic sites like the Thomas Jefferson Memorial and the National Mall, or take a leisurely stroll along the Southwest Waterfront to savor delectable cuisine at the diverse range of restaurants.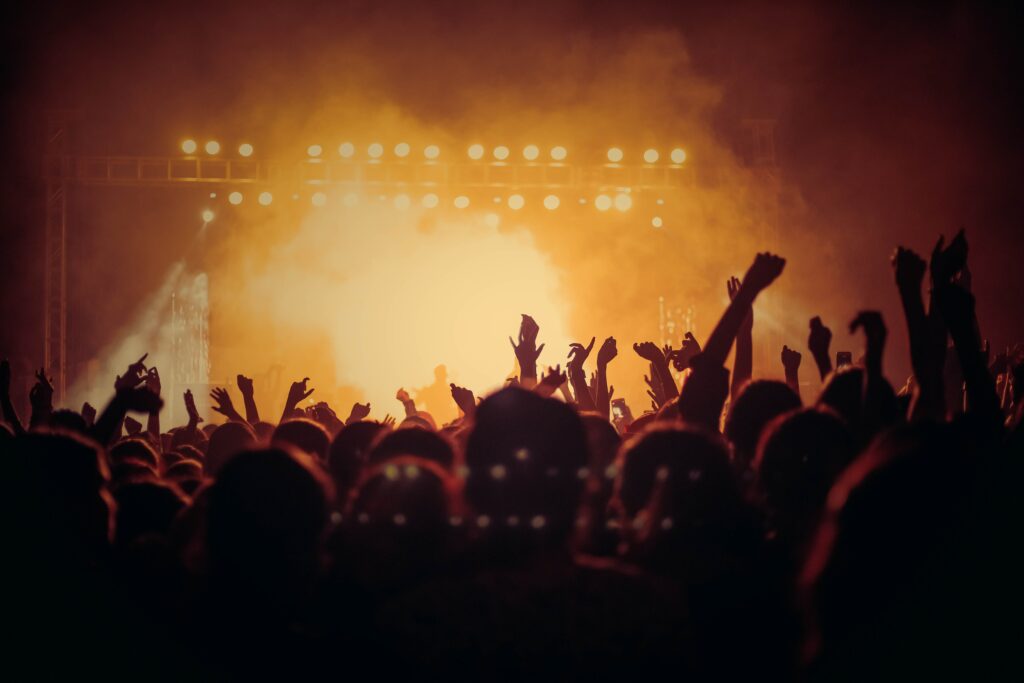 Arena Stage
Arena Stage is a historic and prestigious theater known for its diverse range of productions. This theater showcases classic plays, musicals, and contemporary works that reflect societal issues and cultural experiences. 
With three unique theaters and a commitment to community engagement, Arena Stage offers high-quality performances by talented professionals and strives to make the arts accessible to all. Visitors can enjoy not only the exceptional shows but also the iconic venue and dining options available.
1101 Sixth Street SW
Washington, DC 20024
Hornblower Cruises and Hop On – Hop Off Bus Tours
https://www.cityexperiences.com/washington-DC/ 
City Experiences offers a range of tours and activities that allow visitors to discover the best of Washington, DC They provide a variety of sightseeing cruises, including river cruises along the Potomac River, which offer breathtaking views of the city's iconic landmarks like the Lincoln Memorial and the Washington Monument. The cruises are designed to provide a unique perspective of the city's rich history and architecture.
In addition to the river cruises, City Experiences also offers hop-on-hop-off bus tours, which allow visitors to explore the city at their own pace. These tours provide convenient transportation to major attractions, including the National Mall, the Capitol Building, and the Smithsonian museums. The buses have multiple stops, allowing passengers to get off, explore, and then catch the next bus to continue their journey.
Their Potomac River cruises typically depart from the Southwest Waterfront area in Washington, DC It is advisable to check the website or contact City Experiences directly for the exact departure location and any additional details regarding their boat tours.
CultureHouse DC
https://www.culturehouseDC.org/home
At CultureHouse DC, you can expect a diverse calendar of events that includes art exhibitions, workshops, performances, and community gatherings. The site offers a variety of spaces, both indoor and outdoor, where individuals can come together to engage in cultural activities, express their creativity, and participate in thought-provoking discussions. 
From art installations to live performances, CultureHouse DC offers a platform for local artists, musicians, and intellectuals to showcase their talents and engage with the community.
700 Delaware Ave SW
Washington, DC 20024
The Anthem DC
The Anthem is an acclaimed live music venue. Known for its state-of-the-art facilities and diverse lineup of performances, The Anthem offers an unforgettable experience for music lovers. The site serves as a hub for a range of concerts, from world-renowned artists and bands to emerging talents across various genres.
At The Anthem, you can expect a bustling calendar filled with concerts and live performances that cater to different musical tastes. From rock and pop to hip-hop and electronic music, the venue attracts top-tier acts that deliver energetic and captivating shows. The spacious layout and excellent acoustics ensure an immersive and memorable experience for attendees. 
Please note that specific details regarding upcoming shows, ticket availability, and other relevant information can be found on The Anthem DC's official website.
901 Wharf St SW 
Washington, DC 20024
Pearl Street Warehouse
https://www.pearlstreetwarehouse.com/
Pearl Street Warehouse is an intimate space that offers visitors an exciting and immersive musical experience in a welcoming venue. Known for its eclectic lineup of performances, Pearl Street Warehouse showcases a diverse range of musical genres, making it a must-visit destination for music enthusiasts.
The venue hosts both established musicians and emerging talents, offering an excellent platform for local artists to showcase their skills. From blues and folk to rock and country, Pearl Street Warehouse provides a diverse array of musical acts that cater to various tastes. 
33 Pearl St SW
Washington, DC 20024
Hains Point Picnic Area (East Potomac Park)
https://www.recreation.gov/camping/campgrounds/250015
Hains Point picnic area focuses on connecting individuals with nature and offers a range of camping opportunities for various preferences and interests. At this campground, visitors can expect a serene and picturesque natural setting, providing an escape from the hustle and bustle of city life. 
2301 Ohio Dr SW
Washington, DC 20024
The International Spy Museum
At the International Spy Museum, visitors can immerse themselves in the captivating world of espionage through interactive exhibits, engaging activities, and a vast collection of spy artifacts. 
The museum offers a comprehensive exploration of the history, techniques, and gadgets used by spies, making it a must-visit for espionage enthusiasts and history buffs. Visitors can participate in spy challenges, test their skills in simulated missions, and unravel codes and puzzles. The museum also showcases an assortment of spy artifacts and hosts special exhibitions that delve deeper into specific aspects of espionage. 
Before leaving, make sure to check out the Spy Store for unique spy-themed merchandise. The International Spy Museum provides an educational and entertaining experience that brings the intriguing world of spies to life.
700 L'Enfant Plaza SW
Washington, DC 20024
National Air and Space Museum
The National Air and Space Museum showcases a plethora of captivating activities that cater to aviation and space enthusiasts. With its rich collection of aircraft, spacecraft, and engaging exhibits, the museum offers a variety of experiences for visitors of all ages.
Visitors can explore awe-inspiring artifacts, such as iconic aircraft like the Wright Brothers' Flyer, Amelia Earhart's Lockheed Vega, and the Apollo 11 command module. Interactive exhibits provide an opportunity to learn about the history and science of flight, space exploration, and technological advancements. They can immerse themselves in flight simulators, experience virtual reality journeys, and engage in hands-on activities to deepen their understanding.
Additionally, the museum hosts engaging presentations, demonstrations, and educational programs, including planetarium shows and guided tours. These activities offer a chance to delve deeper into the wonders of aviation and space, providing visitors with an enriching and educational experience. Whether you have a passion for aviation history, space exploration, or simply a curiosity about the universe, the National Air and Space Museum offers an array of activities that inspire and captivate visitors.
600 Independence Ave SW
Washington, DC 20560
The Thomas Jefferson Memorial 
https://www.nps.gov/thje/index.htm
Visiting the Thomas Jefferson Memorial is a must for anyone interested in American history and the nation's founding principles. It features a serene and picturesque setting along the Tidal Basin. As you approach the monument, you'll be greeted by the impressive white marble structure, evoking a sense of grandeur and solemnity.
Inside the memorial, you'll find a larger-than-life statue of Thomas Jefferson, the man who played a pivotal role in shaping the United States. The memorial also showcases excerpts from Jefferson's writings, including passages from the Declaration of Independence, which emphasize his commitment to freedom, equality, and the pursuit of happiness. 
16 E Basin Dr SW
Washington, DC 20242
Dining 
Southwest DC is a culinary hotspot that boasts a growing restaurant scene, offering an array of dining options to satisfy every palate. From casual eateries to upscale dining establishments, this neighborhood is a haven for food lovers.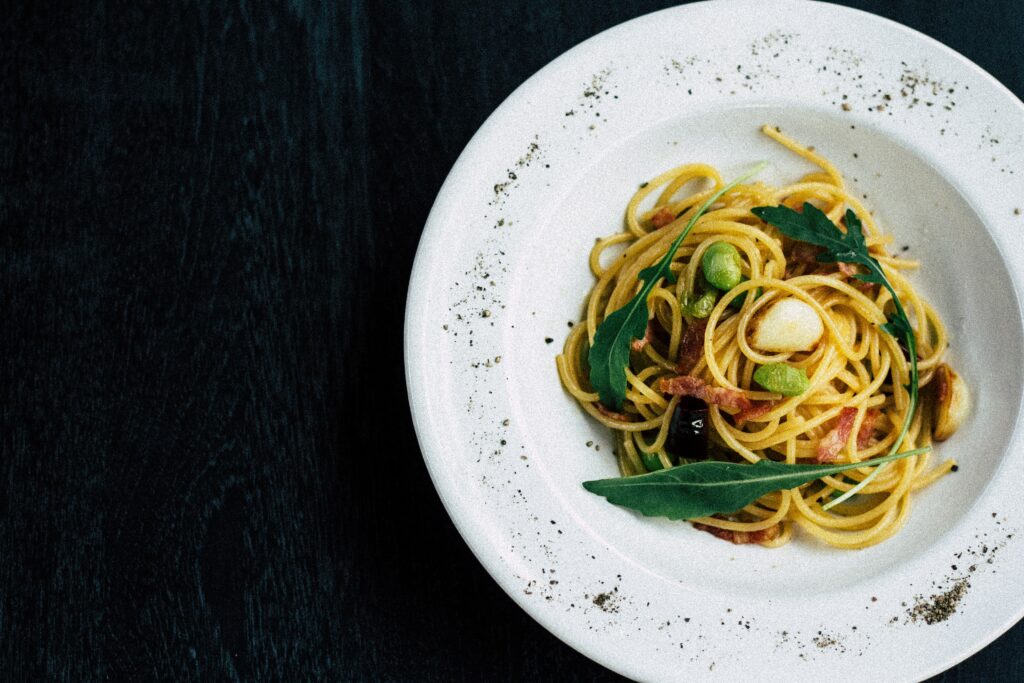 The Wharf DC
https://www.wharfDC.com/restaurants/
Dining at the District Wharf in Washington, DC is an immersive experience that caters to all tastes and preferences. This unique waterfront destination offers a multitude of dining options, from renowned seafood establishments to global cuisines and trendy cafes. 
Visitors can savor delectable dishes crafted by renowned chefs, explore a diverse range of flavors, and enjoy culinary creations against the backdrop of scenic river views. The District Wharf's dining scene is not only about delicious food but also encompasses an inviting ambiance, dynamic mood, and exceptional service. 
Officina
Officina is an extraordinary restaurant located that offers a unique Italian culinary experience. With its modern and stylish setting, Officina invites guests to indulge in a delightful journey through the delicious flavors and rich traditions of Italian cuisine.
Led by Michelin-starred Chef Nicholas Stefanelli, Officina's menu showcases a carefully curated selection of authentic dishes made with locally sourced ingredients and imported Italian products. From handmade pastas to wood-fired pizzas, the restaurant offers a  range of options that cater to different preferences and dietary restrictions. Guests can also enjoy a variety of delectable small plates, enticing desserts, and an extensive wine list featuring Italian vintages.
Beyond the exceptional cuisine, Officina provides a warm and welcoming atmosphere with its stylish decor and attentive service. The restaurant is not only a place to enjoy a memorable dining experience but also offers a market and a café where visitors can explore Italian products and savor artisanal coffees and pastries. 
1120 Maine Ave SW
Washington, DC 20024
Rappahannock Oyster Bar
Situated along the scenic Potomac River, this popular seafood restaurant offers visitors a prime waterfront dining experience.
The Southwest Waterfront location provides a picturesque backdrop for Rappahannock Oyster Bar, allowing guests to enjoy panoramic views of the river while savoring their culinary delights. With its proximity to the marina and promenade, visitors can soak in the local feel and take leisurely strolls along the waterfront after their meal.
Beyond its scenic setting, the Southwest Waterfront neighborhood itself has experienced a revitalization in recent years, transforming into a hub of activity with a variety of shops, restaurants, and entertainment options. Rappahannock Oyster Bar benefits from this dynamic spot, attracting both locals and tourists looking for a memorable dining experience with a stunning waterfront view in Southwest DC
1150 Maine Ave SW
Washington, DC 20024
Tiki TNT 
Tiki TNT brings the tropical vibes of the Pacific Islands to the nation's capital. Nestled in the District Wharf, this energetic establishment offers a unique and immersive dining experience inspired by the Tiki culture.
Step into Tiki TNT and you'll be transported to a Polynesian paradise, complete with cool decor, bamboo accents, and tiki-themed elements. The restaurant's menu boasts an array of mouthwatering dishes influenced by Hawaiian and Polynesian flavors, featuring fresh seafood, grilled meats, and tropical ingredients. Guests can indulge in creative cocktails crafted by award-winning mixologist Todd Thrasher, known for his innovative and flavorful concoctions.
Beyond the delicious food and drinks, Tiki TNT is a lively and energetic locale with live music and an outdoor deck overlooking the waterfront. Whether you're looking to enjoy a festive night out with friends or seeking a unique dining experience, Tiki TNT offers a tropical oasis in the heart of Washington, DC
1130 Maine Ave SW,
Washington, DC 20024
The Grill from Ipanema
The Grill from Ipanema is an authentic Brazilian steakhouse in the neighborhood of Adams Morgan in Washington, DC This renowned restaurant offers a traditional churrasco dining experience, taking guests on a culinary journey through the rich flavors and grilling techniques of Brazil.
As you step into The Grill from Ipanema, you'll be greeted by a warm and inviting ambiance that reflects the Brazilian culture. The centerpiece of the restaurant is the rodizio-style service, where passadores (meat waiters) circulate throughout the dining area, offering a delectable selection of grilled meats on skewers. From succulent cuts of beef, pork, chicken, and lamb to flavorful sausages, each meat is expertly seasoned and cooked to perfection.
Complementing the exceptional meats, The Grill from Ipanema also features an expansive salad bar with a variety of fresh salads, charcuterie, and Brazilian side dishes. Guests can savor these delectable offerings while enjoying the atmosphere and live music performances that further enhance the Brazilian dining experience. 
99 Market Square SW
Washington, DC 20024
Nara-Ya
Nara-Ya is a captivating Japanese restaurant located in Washington, DC that offers an exquisite culinary journey into the world of Japanese cuisine. With its elegant and contemporary setting, Nara-Ya provides a sophisticated dining experience that combines traditional Japanese flavors with modern interpretations.
As you enter Nara-Ya, you'll be enveloped by a serene mood and sleek design, creating a harmonious backdrop for your dining experience. The menu features a variety of authentic Japanese dishes, including sushi, sashimi, tempura, robata-grilled items, and creative small plates. Each dish is expertly crafted using high-quality ingredients, ensuring a feast for both the eyes and the taste buds.
Beyond its culinary offerings, Nara-Ya also boasts an extensive selection of sake, Japanese whiskies, and craft cocktails that perfectly complement the flavors of the cuisine. The restaurant's attentive and knowledgeable staff are always ready to guide guests through the menu, providing an exceptional level of service. Whether you're looking for a romantic date night, a gathering with friends, or a memorable dining experience, Nara-Ya offers an enchanting taste of Japan in the heart of Washington, DC
88 District Square SW, Floor 3.1
Washington, DC 20024
Cantina Bambina
https://www.cantinabambina.com/
Cantina Bambina is a Mexican-inspired eatery that offers a delightful dining experience that combines delicious cuisine with picturesque views of the waterfront.
Situated along the Potomac River, Cantina Bambina provides a relaxed and welcoming setting. The menu features a variety of dishes, including tacos, quesadillas, burritos, and fresh ceviche, prepared with flavorful ingredients and authentic recipes. Guests can savor these flavorful offerings while basking in the outdoor seating area, which provides sweeping views of the river, making it an ideal spot to enjoy a sunny day or a relaxed evening by the waterfront.
In addition to its delicious food, Cantina Bambina offers an extensive drink menu that includes refreshing margaritas, Mexican beers, and hanDCrafted cocktails. The restaurant's festive ambiance, coupled with its prime location, make it a popular choice for locals and visitors alike. 
960 Wharf Street SW
Washington, DC 20024
Grazie Grazie
Grazie Grazie is a charming Italian eatery located that offers a delightful twist on classic Italian cuisine. With its modern and inviting decor, this restaurant provides a casual yet sophisticated dining experience for guests.
At Grazie Grazie, the focus is on creating delicious sandwiches and salads inspired by Italian flavors. The menu features an array of mouthwatering options, from traditional Italian paninis filled with premium meats, cheeses, and fresh vegetables to inventive combinations that cater to different tastes and dietary preferences. Each sandwich is crafted with care, using high-quality ingredients and artisanal bread that perfectly complements the fillings.
Beyond the delectable food, Grazie Grazie places an emphasis on sustainability, using eco-friendly materials for their packaging and supporting local suppliers whenever possible. With its welcoming ambiance and flavorful offerings, Grazie Grazie is a go-to spot for those looking for a quick and satisfying Italian-inspired meal. 
85 District Square SW
Washington, DC 20024
Colada Shop
Colada Shop is a Cuban-inspired cafe and eatery. With its colorful decor, bustling ambiance, and mouthwatering menu, this popular establishment brings a taste of Cuba to the nation's capital.
Step into Colada Shop and you'll be transported to the streets of Havana, with its colorful murals, vintage posters, and tropical vibes. The menu offers a delightful selection of Cuban-inspired dishes and beverages, including classic Cuban sandwiches, empanadas, pastries, and refreshing tropical drinks like cafecitos and coladas. Each item on the menu is carefully crafted to capture the authentic flavors of Cuba, using traditional recipes and high-quality ingredients.
10 Pearl St SW
Washington, DC 20024
Shopping 
When it comes to shopping, southwest DC offers a wide range of options for visitors and locals alike. From upscale retail destinations to unique boutiques and specialty stores, this neighborhood is a shopper's paradise. Explore the stylish CityCenterDC, where you'll find a collection of high-end fashion brands and luxury boutiques, or venture to The Wharf, a waterfront destination offering a mix of local shops, national retailers, and specialty stores.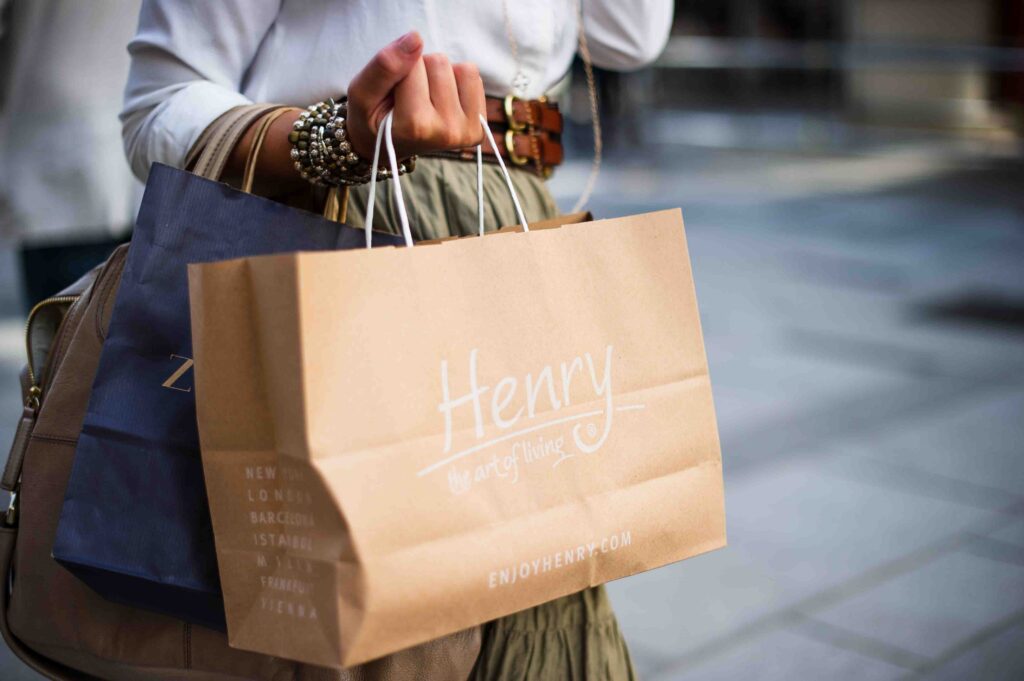 The Fish Market
https://www.wharfDC.com/fish-market/
The Fish Market at the District Wharf is a bustling seafood destination. This historic market has been serving fresh seafood to locals and visitors for over 200 years, making it a true landmark of the city.
As you step into the Fish Market, you'll be greeted by an energetic environment filled with the sights and sounds of seafood vendors. The market offers a wide selection of freshly caught fish, shellfish, and other aquatic delights, allowing guests to choose from an array of options for their next culinary creation. From succulent oysters and crabs to a variety of fish filets and shrimp, the Fish Market provides a seafood lover's paradise.
CityCenterDC
https://www.citycenterDC.com/style/
CityCenterDC offers an upscale and luxurious shopping experience in the heart of Washington, DC With its sleek and modern design, this premier retail destination showcases a carefully curated selection of high-end fashion, accessories, and lifestyle brands.
At CityCenterDC, visitors can explore an array of renowned international and domestic designers, including luxury fashion houses, upscale boutiques, and flagship stores. From designer clothing and accessories to fine jewelry and beauty products, the shopping options cater to the discerning tastes of fashion enthusiasts. 
Beyond fashion, CityCenterDC also provides a collection of home decor stores, specialty shops, and lifestyle brands, offering a variety of unique and premium products. From gourmet food stores to stylish furniture boutiques, visitors can discover an exquisite selection of items to enhance their living spaces or find the perfect gift for someone special. 
10th & H st NW
Washington, DC 20001
The Wharf
https://www.wharfDC.com/shops/
The Wharf boasts a mix of local, national, and international retailers, offering something for every shopper's taste and style. From trendy fashion boutiques and artisanal craft shops to home decor stores and specialty food markets, the shopping options at The Wharf cater to a variety of interests. Visitors can explore unique and one-of-a-kind items, discover local brands, and find the perfect mementos or gifts to take home.
Politics & Prose
https://www.politics-prose.com/
Politics & Prose is an iconic independent bookstore that has been a beloved gathering place for book lovers, authors, and intellectuals for over 35 years. This renowned bookstore offers a vast selection of books, ranging from bestsellers and classics to niche and independent publications, catering to a range of interests and reading preferences.
Upon entering Politics & Prose, visitors are greeted by rows of meticulously curated bookshelves that hold a treasure trove of literary works. The store prides itself on its knowledgeable and passionate staff who are always eager to provide personalized recommendations and engage in thoughtful discussions about literature. The bookstore frequently hosts author events, book signings, and literary discussions, creating an intellectually stimulating community for book enthusiasts.
Beyond its extensive collection of books, Politics & Prose also features a cozy cafe where visitors can relax with a cup of coffee or tea while perusing their latest literary finds. The store's welcoming atmosphere and commitment to fostering a love of reading make it a beloved institution and cultural hub in the area. 
5015 Connecticut Avenue NW
Washington, DC 20008
Made in DC
Made in DC is a unique retail destination that celebrates and supports local artisans, makers, and entrepreneurs. This innovative store showcases a range of products, all crafted and produced by talented artisans based in the DC area.
When you step into Made in DC, you'll discover a diverse collection of handmade goods and locally sourced products. From stylish clothing and accessories to home decor, gourmet food items, and artwork, the store offers an impressive selection of items that highlight the creativity and craftsmanship of the local community. Each product tells a story and represents the passion and dedication of the artisans behind them.
In addition to offering an array of locally made products, Shop Made in DC also serves as a space for workshops, events, and collaborations, fostering a sense of community and supporting the growth of local businesses. Visitors can engage with the makers, learn about their creative processes, and gain a deeper appreciation for the vibrant artistic scene in DC.
10 District Square SW
Washington, DC 20024
Location and Transit 
Southwest DC, offers various transit options for getting to and moving around the area. Here are some of the transportation options you can consider:
Metro: The Washington Metropolitan Area Transit Authority (WMATA) operates the Metrorail system, and Southwest DC is served by two Metro stations: L'Enfant Plaza (served by the Blue, Orange, Silver, Green, and Yellow lines) and Waterfront (served by the Green Line). Metro is a convenient option for reaching Southwest DC from other parts of the city and for getting around within the area.
Bus: The Metrobus system provides extensive bus service in Southwest DC. Several bus lines serve the area, offering connections to different neighborhoods and attractions. You can check the WMATA website or use transit apps for specific bus routes and schedules.
Capital Bikeshare: Southwest DC has Capital Bikeshare stations where you can rent bicycles for short-term use. This option allows you to explore the area at your own pace and enjoy the riverfront trails. Simply locate a station, unlock a bike using the app or membership card, and return it to any station when you're done.
Ride-Sharing and Taxis: Services like Uber and Lyft operate throughout Washington, DC, including Southwest DC You can use these ride-sharing apps to request a car for convenient transportation. Traditional taxis are also available, and you can hail them on the street or find designated taxi stands.
Walking: Southwest DC is a walkable neighborhood with pedestrian-friendly streets and sidewalks. If you're in the vicinity, walking can be a pleasant way to get around, especially for shorter distances. The area offers scenic waterfront views and easy access to various attractions.
Water Taxi: Southwest DC is located along the Potomac River, and water taxis provide a unique and scenic transportation option. Potomac Riverboat Company operates water taxis that connect Southwest DC to other waterfront locations in the city, such as Georgetown and Alexandria. This option is especially enjoyable during pleasant weather and offers a different perspective of the city.
It's worth noting that availability and specific details of these transit options may vary, so it's advisable to check schedules, routes, and any updates through the respective transit providers' websites or apps before your trip.
Southwest DC: Your Next Destination 
With its blend of cultural attractions, entertainment venues, and scenic landscapes, Southwest DC is a dynamic destination that offers something for everyone. Whether you're a history buff, a food lover, or an art enthusiast, this neighborhood invites you to embark on an unforgettable journey through the heart and soul of Washington, DC.
Did you enjoy this post? Check out these other communities in the area: