Northeast DC is a diverse and flourishing community. It's where the National Arboretum and Gallaudet University (a renowned school for the deaf) are located. It also happens to be home to the Motown icon, Marvin Gaye, who grew up in Deanwood. 
The population sits around 153,230 and takes up about 0.38 square miles. In terms of work, the most in demand jobs are for web developers, software developers, and hardware engineers.
There is plenty to do in this area and lots of culture to explore. From the White House to Chinatown, you are sure to find something to love about Northeast DC.
Entertainment: 
U.S. National Arboretum
The Arboretum is 451 acres of state trees, gardens, and paths dedicated to the research of agriculture that was established back in 1927. They test new technologies and techniques for plant growth for the floral and nursery industries. Visiting the Arboretum makes for a lovely outing exploring their various collections like the Flowering Tree Walk, the National Grove of State Trees, and the National Bonsai and Penjing Museum.
Visit their website.
Two entrances: 3501 New York Avenue, NE and 24th & R Streets, NE, off of Bladensburg Road.
Kenilworth Park & Aquatic Gardens
In 1880, a man by the name Walter Shaw purchased a house and property along the Anacostia River where his passion for water lilies turned his home into 30+ acres of ponds and water gardens. No matter what time of year you visit, with the stunning florals in spring, turtle basking in the summer, and sparkling ice covered ponds in winter, you'll be surrounded by nature's beauty here. 
Visit their website.
1550 Anacostia Avenue, NE. The entrance to the park is between Quarles and Anacostia Avenue and Douglas and Anacostia Avenue.
The Basilica of the National Shrine of Immaculate Conception
Whether you are a devout Catholic or just a fan of Romanesque architecture, the National Shrine truly is stunning. Constructed in 1959 with architect Charles Donagh Maginnis, the shrine stands 459 ft. long, 240 ft. wide, and 237 ft. tall with a square footage of 110,158. It is one of the largest in the world and is the largest in North America. It's well worth a visit if you find yourself in Northeast DC just for the artistry alone. 
Visit their website.
400 Michigan Ave NE, Washington, DC 20017
The National Deaf Life Museum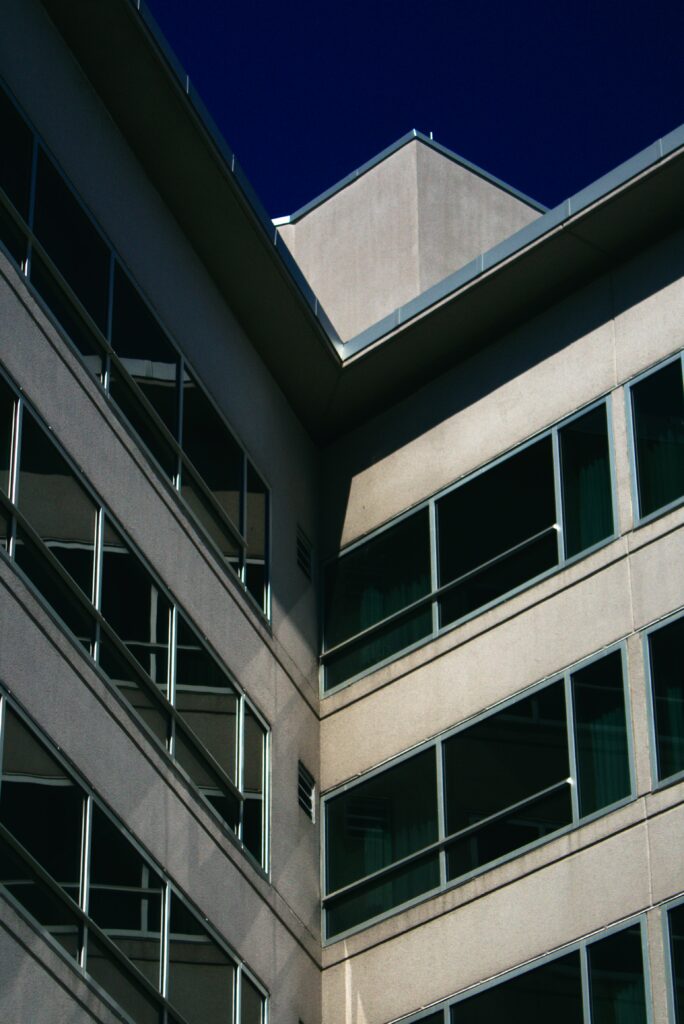 The National Deaf Life Museum sits on Gallaudet University campus and focuses on the culture and history of deaf and hard of hearing individuals in the US. In DC alone, there are over 20,000 deaf and HH residents, most of which use ASL as their primary language. It is important to recognize the privilege hearing people have in our society and learn about the well-fought past of our deaf neighbors. With Gallaudet University being the only liberal arts college exclusively for deaf students in the world, it is the perfect place to learn.
Visit their website.
Chapel Hall, 800 Florida Ave NE, Washington, DC 20002
The Atlas Performing Arts Center
Atlas is a non-profit arts venue that refers to itself as the anchor of the H Street, Northeast DC community. From film to dance to choral work, all are presented here, they even rent out their space to individual artists to create their own productions. Their mission is to bring people together and make a space where the arts can flourish for all people. Atlas provides both ticketed events and free ones in their lobby regularly for the community to enjoy. 
Visit their website.
1333 H St NE, Washington, DC 20002
Dining
Northeast DC is home to a wide range of dining options – so be sure to bring your appetite when you visit.
Breakfast:
DC Harvest
DC Harvest takes a healthy approach to brunch with seasonal local grown, farmed, and prepared ingredients. They offer plant based, gluten free, and lactose free options as well as a few vegan items. If you have an event coming up, they specialize in making custom menus and drink packages.
Visit their website.
517 H St, NE, Washington, DC 20002
Tony's Breakfast
If you are looking for a no frills, inexpensive but home cooking feel breakfast, this is the place to be. There is no seating, it is a take out only spot. Many locals come to this hidden gem daily to get their fix; from cops to metro workers. 
Visit their website.
1387 H Street, NE, Washington, DC 20002
Jimmy T's Place
Jimmy T's is a family owned diner that's been serving on Capitol Hill since 1969. They only take cash and use the original register at the counter. It is in a beautiful old building that feels like home when you walk in, and smells even better. 
Visit their website.
501 East Capitol Street Southeast, Washington, DC 20003
On Toast
On Toast is a great place to stop for a quick bite for breakfast. Their avocado toast is a favorite and their service is known for being amiable. While their selection is limited, the stuff they do make is top notch and will leave you satisfied and ready to take on the day. 
Visit their website
Union Market, 1309 5th Street NE, Washington, DC 20002
Milk & Honey Café 
Milk & Honey is a New Orleans themed Southern brunch with the tagline, "We didn't invent brunch, we just perfected it." Their menu features award-winning selections like Shrimp & Grits, Chicken & Waffles, and Rum Chata French Toast. They have something for just about everyone. 
Visit their website.
1116 H St NE, Washington, DC 20002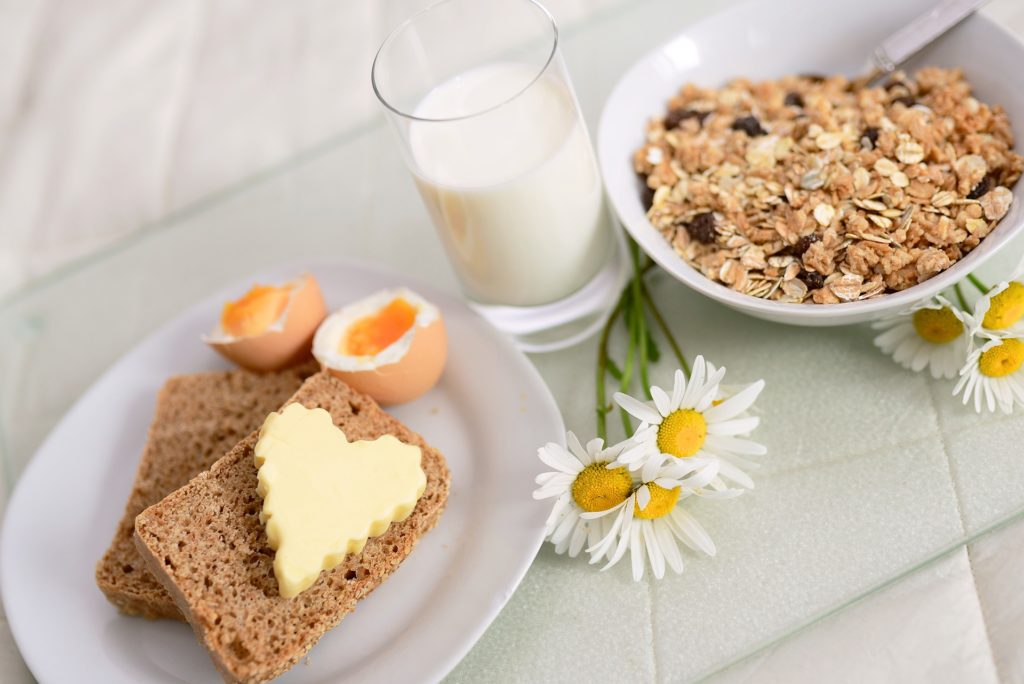 Lunch:
Sospeso
Sospeso is an Italian phrase meaning 'suspended coffee' referring to paying for the next person's cup. This mentality is important to owners Michael and Hatice Rosato who strive to create a place that is a symbol of generosity and local community. Their recipes are inspired by the sun-soaked shores of the Mediterranean made with fresh local ingredients that make for a deliciously complex taste experience. 
Visit their website.
1344 H Street NE, Washington, DC 20002
Cane
Cane is a laid back eatery specializing in Caribbean street food and rum-based cocktails. Two favorites include their Jerk WIngs that have been marinated for 12 hours and pimento smoked and the Dhalpuri Roti which is like an Indian-inspired burrito filled with curried meat and potatoes. 
Visit their website.
403 H St. NE, Washington, DC 20002
Rice Bar
Rice Bar has many locations scattered around DC. They have make-your-own Bibimbap rice and noodle bowls with ingredients like kalbi, bulgogi, kimchi, gochujang, and teriyaki chicken. They also offer ramen and poke making this an easy spot to come back to over and over again. 
Visit their website.
625 H St NE, Washington, DC 20002
Naked Lunch
Naked Lunch is an all-organic café that serves in-house-made vegetarian and vegan sandwiches, salads, bowls, juices, and more from inside MOM's Organic Market. There aren't very many places that target vegan cuisine but this place does it right. With cauliflower steak, chickpea tacos, and kale slaw with vegan cream, vegans and non-vegans alike can find something to enjoy.
Visit their website.
1501 New York Ave NE, Washington, DC 20002
Shouk
At Shouk, they believe that real food, derived from plants and sustainably delivered, is the answer to healing our bodies and planet. Their menu is full of middle eastern inspired cuisine like shawarma, falafel, and stuffed pita but it is all plant-based and delicious. 
Visit their website.
395 Morse Street NE, Washington, DC 20002
Dinner:
Maketto
Their mission is to build a sense of community through quality, consistency, and accessibility. Maketto's menu focuses on Cambodian and Taiwanese flavors. Items like the Red Pork Bao Platter and Mochi Beignets make for a unique experience that is perfect for date night.
Visit their website. 
1351 H Street N.E. Washington DC 20002
Bistro Cacao
Housed in a converted townhouse, Bistro Cacao is a high end French restaurant with antique decor and curtained booths. The booths being curtained make for a private and romantic atmosphere ideal for proposals or anniversary dinners. 
Visit their website.
316 Massachusetts Ave NE, Washington, DC 20002
Ivy City Smokehouse
Ivy City Smokehouse provides a more laid back environment with an open kitchen to invite patrons to be a part of the cook process. All smoking is done in house and is primarily seafood, however, pizza, salad, burgers, and various sandwiches are also on the menu. Their rooftop patio space and live music events make this a great stop for a bite and a drink after work.
Visit their website.
1356 Okie St NE, Washington, DC 20002
St. Anselm
Known for their premium steaks, sides, and cocktails, St. Anselm likes to keep flavors relatively simple to accentuate the natural flavors of the meat. The decor is rather eclectic, coming off as an industrial meets hunting cabin aesthetic. It weirdly works and makes for a fun night.
Visit their website.
1250 5th St NE, Washington, DC 20002
Stable
Stable's menu boasts Swiss-American fare with a rustic setting filled with barn wood and Alpine murals. Their claim to fame is their selection of fondue and instagram worthy melted Raclette. Alongside the restaurant, they sell Swiss goods such as wine and baked goods.
Visit their website.
1324 H Street Northeast, Washington, DC 20002
Shopping
Whether you're looking for something for yourself or for a friend, you'll be able to find the perfect gift in Northeast DC.
Shop Made In DC
Founded by Stacey Price and Michael Babin, Shop Made In DC is a collection of retail spaces dedicated to the artists, crafters, and makers of DC. They have four locations in the city and have over 5000 products. On top of giving creatives a place to set up shop, they also have classes where you can learn to knit, paint, embroider, use watercolor, etc. There's always a new class to try!
Visit their website.
325 Morse Street NE, Retail #4, Washington, DC 20002
Union Market
The first iteration of Union Market opened its doors in 1871 and evolved into what it is today. It currently consists of 35 independent merchants and food/drink purveyors, alongside multiple small businesses and a few big name brand retailers. The space was designed for community and conversation. 
Visit their website.
1309 5th Street NE Washington, DC 20002
East River Park Shopping Center
East River Park is your standard but reliable shopping center with a Safeway for groceries and a CVS. There is a small selection of food, a health center, bank, dental office, and a post office to get all your daily chores out of the way in one place. 
Visit their website.
322 40th St NE, Washington, DC 20019
The Eastern Market
The Eastern Market serves products like fresh produce, homemade crafts, flowers, and baked goods, and acts as an event space for the community. They have been known to host weddings, weekend parties, and other memorable events. 
Visit their website.
225 Seventh Street, SE Washington, DC 20003
Breweries/Wineries:
Atlas Brew Works
Atlas makes artisanal beers in two locations in DC. You can get both pints and cases to take home. The thing that makes them unique, however, is how Atlas Brew Works is a 100% solar powered brewery.
Visit their website.
2052 West Virginia Ave NE, Washington, DC 20002
Hellbender Beer
Beer is a very energy and resource heavy drink to make. Even modern breweries still use century-old methods. Hellbender decided to go a different route and invested in a mash filter that dramatically increases efficiency. They brew around 25% faster from start to finish, while using about 18% less grain and 30% less water per batch than most breweries in the world! All without sacrificing flavor.
Visit their website.
5788 2nd Street, NE Washington, DC 20011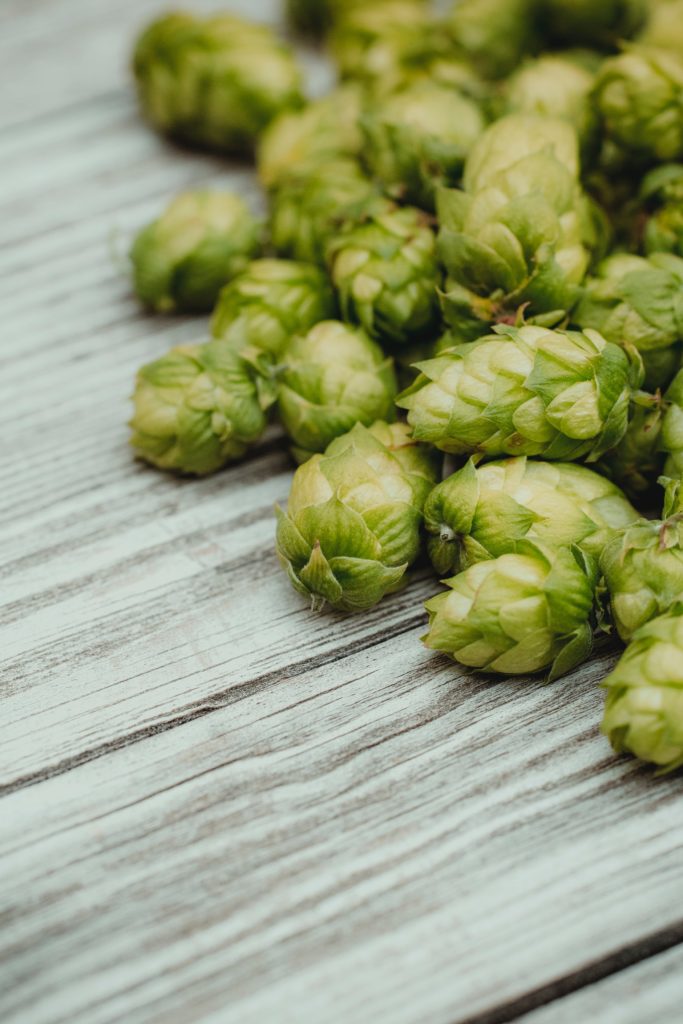 City State Brewing
City-State Brewing Co. isn't just a craft brewery, but also a taproom, arts venue and event space. Inside, they have a full arcade with pinball, Skeeball, sports, shooter, fighter, classics, and racing games as well as a collection of board and card games to play. Dogs are allowed on the patio and in the taproom, with provided water bowls outside.
Visit their website.
705 Edgewood St NE, Washington, DC 20017
Other Half Brewing
Other Half is a spacious taproom with a covered patio and rooftop access. They offer a large range of seltzers and a few ciders for those who aren't fans of beer along with snacks and non-alcoholic beverages for those wanting to stay sober. The Ivy City location is the largest production facility and taproom the company owns.
View their website.
1401 Okie St NE, Washington, DC 20002
Lodging: 
Need somewhere to stay in the Northeast DC area? We've got you.
Courtyard by Marriott
This Downtown Washington D.C. hotel near Union Station offers quick metro access to companies, museums, monuments, and memorials in the nation's capital. After your adventures, enjoy a dip in their on site pool and meal at their restaurant, The Bistro.
Visit their website.
1325 2nd Street NE, Washington, DC, 20002
Hyatt Place
The Hyatt Place has a wide range of amenities including free breakfast and wifi, an on-site restaurant, fitness center, business services, meeting facilities, and they are pet friendly. It sits in the NoMa neighborhood near the capitol and has a contemporary feel.
Visit their website.
33 New York Avenue NE, Washington, D.C., 20002-3325
The NoMa Hotel
The NoMa Hotel has an extremely colorful aesthetic with lots of books to borrow and art to observe. All of their rooms are made for 2 adults with one XL bed. Interestingly, it is the only hotel I have heard of in DC that has both mood lighting in the rooms and blackout blinds. 
Visit their website.
1222 1st Street NE, Washington, DC 20002
Kellogg Conference Hotel
This hotel is situated on the historic Gallaudet University campus. It is full of warm hospitality, in a great location, and has a modern luxury feel that is perfect for any business trips you may have coming up. 
Visit their website.
800 Florida Ave NE, Washington, DC 20002-3695
Homewood Suites
Homewood Suites is just that, a homey hotel that has warm wood tones and soft features to make your transition from home to the city an easy one. They offer free hot breakfast, pet friendly rooms, and have a kitchen in-suite for your convenience. All while being just a short walk from Union Market and the red line. 
Visit their website.
501 New York Avenue NE, Suite B, Washington, DC, 20002
Location/Transit:
The Northeast quadrant of Washington DC is the area north of East Capitol Street and east of North Capitol Street. 
This area of DC is connected by the six lines of the Washington Metro: the Orange, Silver, Red, Blue, Yellow, and Green Lines. Buses are operated by Greyhound, Peter Pan, Trailways, Megabus, and a few other bus companies. Anywhere the metro or buses cannot get you, the taxis can. Multiple bike and walking paths weave throughout the city. In terms of air travel, there are three major airports in and around the DC city limits, Ronald Reagan Washington National (DCA), Washington Dulles International (IAD), and Baltimore/Washington International Thurgood Marshall (BWI).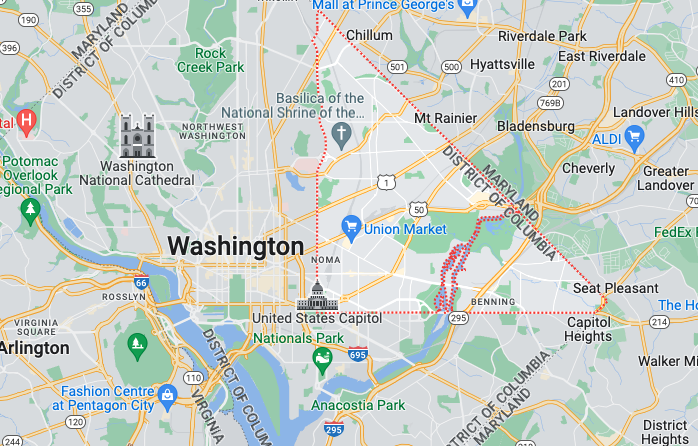 Is there something I missed on this list? Leave it in the comments below and I'll add it.
If you enjoyed this content, you might also like these other local communities: