Alexandria, VA is home to many boutique shops and restaurants, and a bustling historic district. Located right on the Potomac River with Washington D.C just across the Woodrow Wilson Bridge, Alexandria is a go-to spot for both travelers looking for a fun time, and those looking to settle down.
This independent city has a population of over 159,000, and sits right between Fairfax County and D.C. Many federal workers make their homes here to be close to both D.C as well as the CIA headquarters in Great Falls.
Founded in 1749, Alexandria has had historical significance throughout America's history and colonial era, notably in both the War of 1812 and the Civil War, and it was also home to America's first president. There are many stories and adventures to discover in this charming city, so come have a look!
Interested in homes for sale in Alexandria? Have a look at current listings in the area. 
Entertainment
There are plenty of things to do in Alexandria, and these are just a few of the highlights in this wonderful city.
Old Town Alexandria Waterfront
One of the most beautiful and popular places to spend time is in Old Town by the waterfront. Filled with shops, restaurants, and adorable cobblestone streets, this walkable part of the city is straight from a modern fairy tale. Take your favorite people and relax by the Potomac River, or enjoy a coffee and get some shopping done.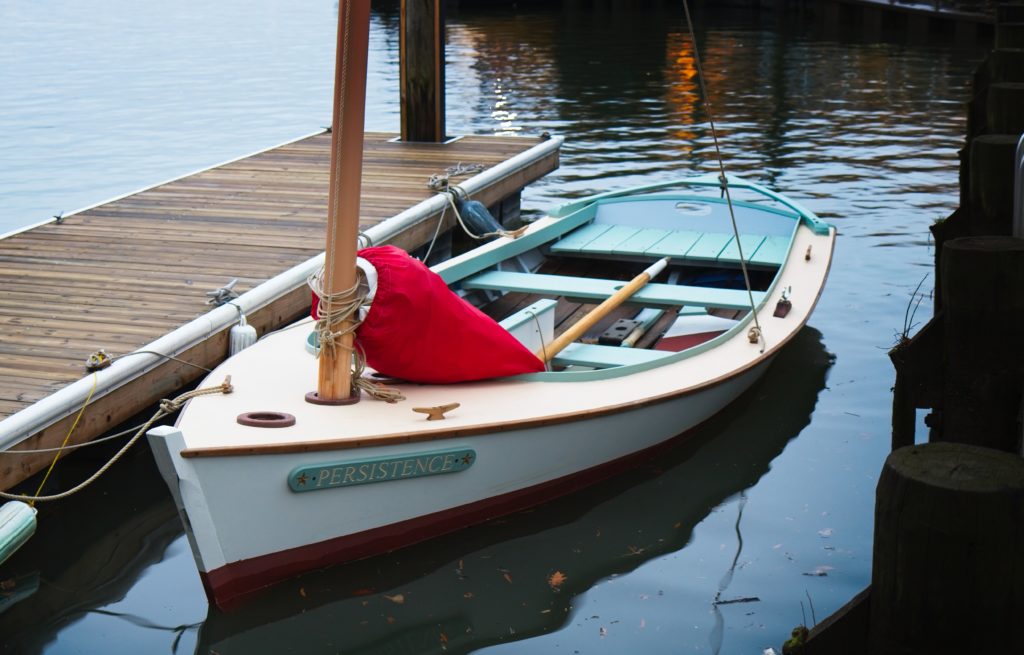 Visit at this location, or check out their website:
1 Prince St.
Alexandria, VA 22314
Carlyle House Historic Park
For a nice stroll back in time, check out the Carlyle House. It is an 18th century manor one owned by John Carlyle, a British merchant who later became the first overseer of Alexandria. You can tour the manor, admire the architecture and the garden, or join them for yoga during the spring and summer.
Learn about the manor here and visit this address:
121 N Fairfax St.
Alexandria, VA 22314
Torpedo Factory Art Center
The Torpedo Factory Art Center is a massive space for artists and exhibitions right by the waterfront, with many different galleries to explore. There are also art classes for adults and kids of every level, and other events that happen throughout the year. Come enjoy some art, or paint your own masterpiece!
Find them at this address and visit their website:
105 N Union St.
Alexandria, VA 22314
Great Waves Waterpark
Fun for the whole family, Great Waves Waterpark not only has slides and a wave pool, it also has a giant playground, batting cages, and mini golf to enjoy. Summertime snacks are available onsite as well.
Learn more on their website and enjoy fun in the sun here:
4001 Eisenhower Ave.
Alexandria, VA 22304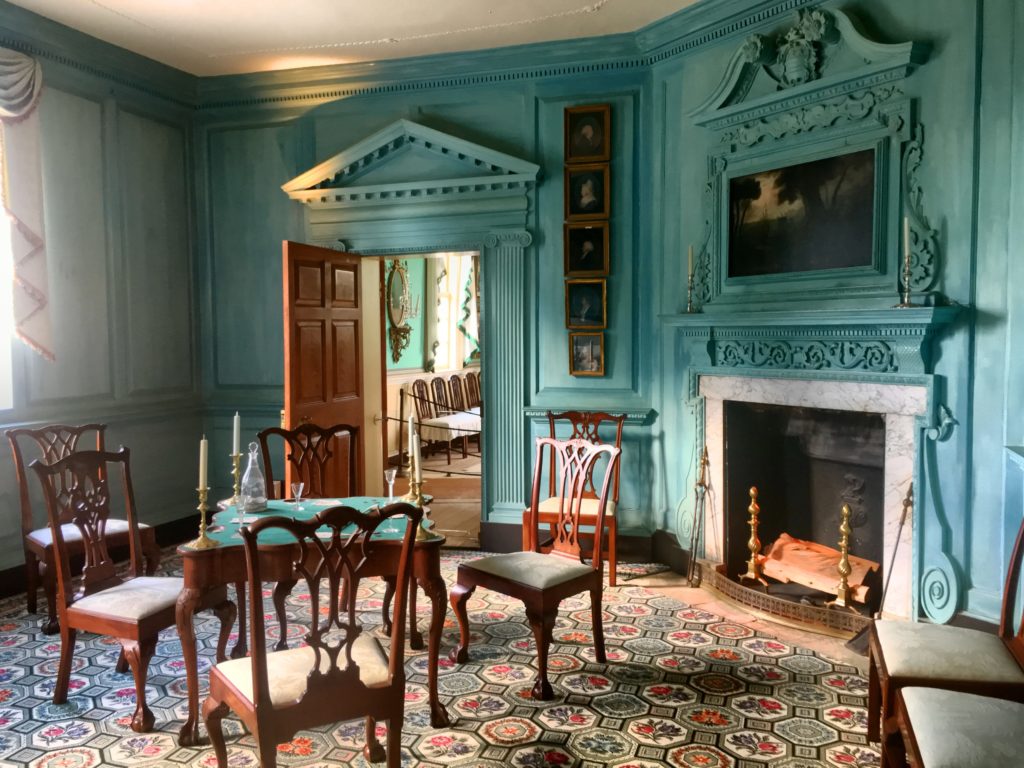 George Washington's Mount Vernon
They don't say Virginia is for (history) lovers for nothing. Mount Vernon was the home of our first president, George Washington, and today it is a museum with tourable and explorable grounds. There are many things to see here, including the mansion and gardens, a river cruise, and more. Tours are based on how long you'd like to spend here, and there are several itineraries to choose from.
Learn more on their website, and find Mount Vernon here:
3200 Mount Vernon Memorial Hwy
Mt Vernon, VA 22121
Dining
Dining in Alexandria is a must-try; there are tons of amazing restaurants here, with many spots especially for seafood lovers.
Breakfast
Cafe Aurora
Have you ever had a meal from East Africa? At the Cafe Aurora, you can! This Eritrean bistro features traditional dishes like fu'ul (fava beans with tomatoes, green peppers, and feta), kitcha fitfit (marinated bread and red pepper), and ga'at (porridge with butter and peppers). Other European style breakfast foods are also available, like French toast and Belgian waffles.
Check out their menu and find them here:
50 S Pickett St. Ste 24
Alexandria, VA 22304
Jack's Place
Jack's Place is a laid-back casual breakfast joint that serves American classics like eggs, omelets, sandwiches and more. Locals love Jack's Place for the authentic diner atmosphere, affordable prices, and great food.
Enjoy a good breakfast here:
222 N Lee St.
Alexandria, VA 22314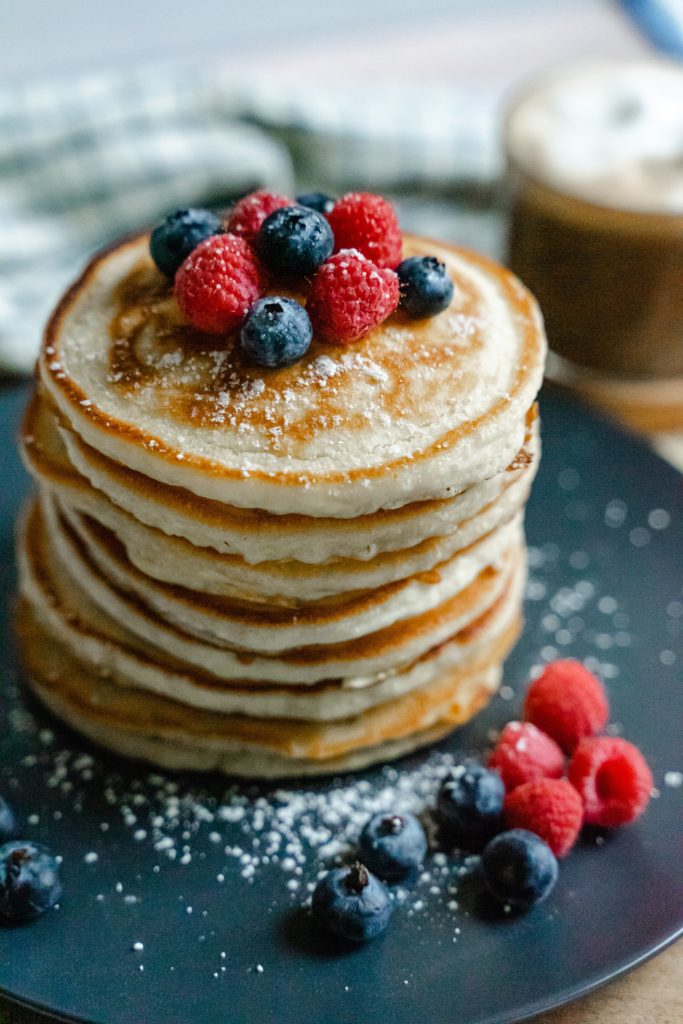 Waffle Shop
A local diner serving the community since 1950, this chill spot is perfect for families, solo diners, and everyone in between. Gorge yourself on waffles or pancakes and have a fabulous start to the day with a full belly.
See their website for a full menu, and get your waffles here:
3864 Mt Vernon Ave.
Alexandria, VA 22305
The Executive Diner
This eatery offers classic diner foods with modern and sophisticated flair. For a real treat, try the smoked salmon benedict or the corned beef hash with eggs. Have you found yourself here in the afternoon? They also offer a robust lunch menu.
Check out their website for more info, and find them here:
1400 Duke St.
Alexandria, VA 22314
Fontaine Caffe & Creperie
This French bistro specializes in crepes and other French delicacies. Whether you want sweet or savory crepes, brioche French toast, quiche, or something else, Fontaine has something for you.
Have a look at their website and visit here:
119 S Royal St.
Alexandria, VA 22314
Lunch
Virtue Feed & Grain
What was once a feed house for livestock in the 1800s, is now a hip restaurant in the heart of Old Town. Dine on internationally inspired dishes such as the tuna poke salad or the Australian lamb chops inside, or on their lavish patio.
Check out their menu and visit the restaurant here:
106 S Union St.
Alexandria, VA 22314
Joe Theissman's Restaurant
Serving the community since 1975, Joe Theissman's is the place where lovers of fine dining and sports come to congregate. Sandwiches, soups, salads, burgers, and all manner of hearty meat-based dishes is what you'll find here, along with some new local friends.
Learn more here and visit this location:
1800 Diagonal Rd. Ste A.
Alexandria, VA 22314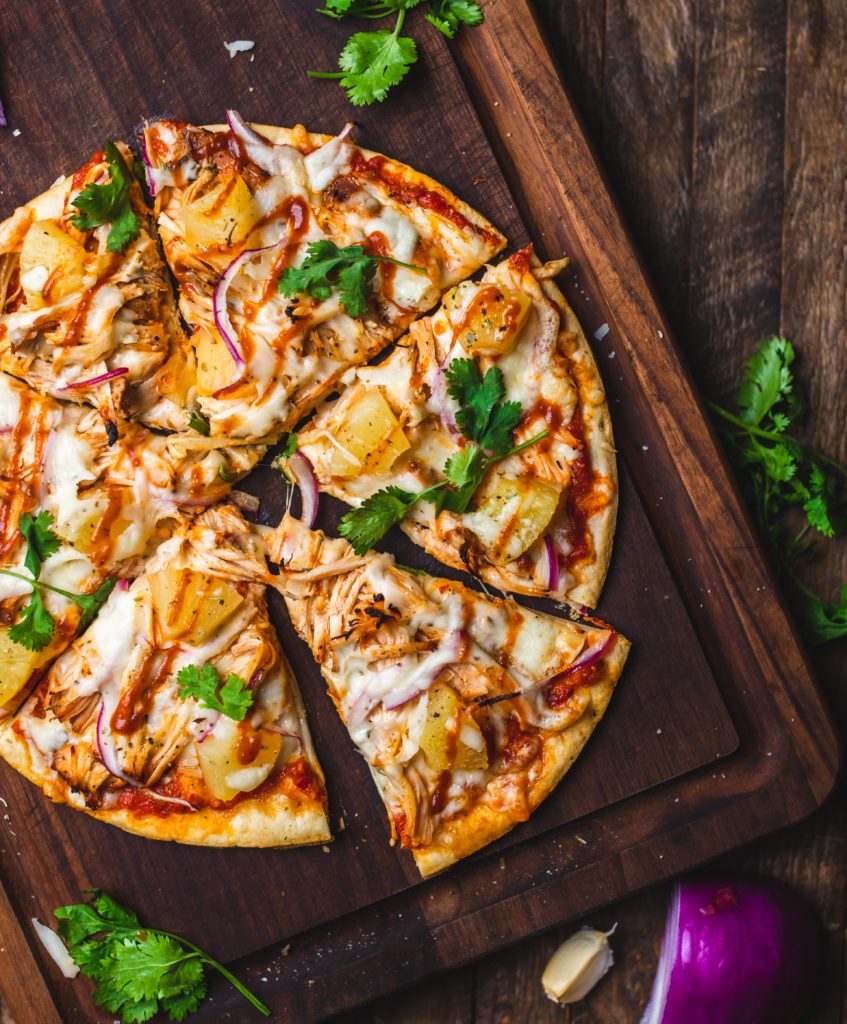 Lena's Woodfired Pizza & Tap
Pizza in a beer garden, what more can you ask for? Lena's has it all, no matter what it is you're after. Cocktails, salads, burgers, pizzas, and other Italian classics make up this tasty menu.
Find out more on their webpage and visit Lena's:
401 E Braddock Rd.
Alexandria, VA 22301
Caphe Banh Mi
Banh Mi is a type of sandwich, made with a French baguette and Vietnamese filling, usually beef, chicken, or duck with shredded carrots and other veggies. Caphe Banh Mi serves these delectable sandwiches and other Vietnamese cuisine like pho, vermicelli buns, and more. It's a great place to drop by for a quick meal that will leave you happy and satisfied.
See their full menu and get your Banh Mi at this address:
407 Cameron St.
Alexandria, VA 22314
Del Ray Cafe
Though technically a brunch and dinner spot more than a lunch spot, they serve their morning and afternoon dishes until 2:30. So if you're craving breakfast and lunch at the same time, this is the place to be. Here you can find classic American dishes, as well as French cuisine.
See their website and visit here:
205 E Howell Ave.
Alexandria, VA 22301
Dinner
Hank's Oyster Bar
There may be multiple people named 'Hank' with multiple oyster bars in the area, but this one can be found on the waterfront of Old Town Alexandria. Hank's specializes in seafood, and you can get practically any sea-based dish your heart desires here. Check out their happy hour for oysters on the half shell, only $1.50 each!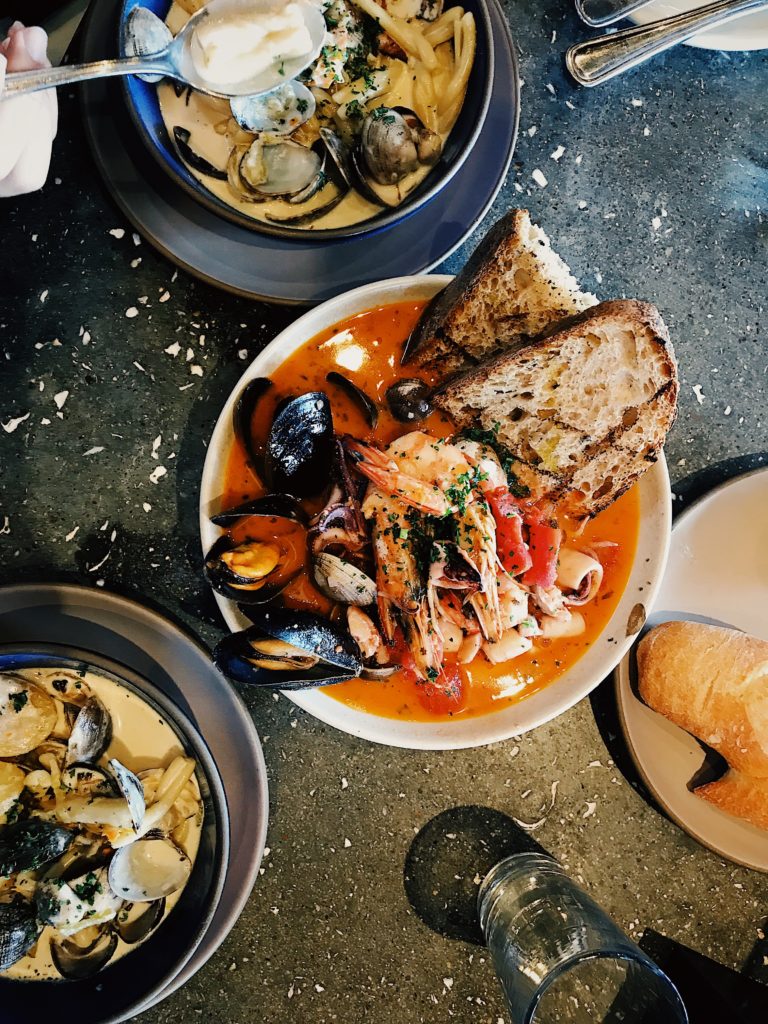 Learn more about the location and find Hank's here:
818 N St Asaph St.
Alexandria, VA 22314
The Wharf
Another amazing spot for seafood lovers is The Wharf. If you're like me and you crave the meats of both land and sea, try the surf and turf, which comes with a filet mignon and your choice of ½ a Maine lobster, jumbo lump crab cake, crab-stuffed shrimp, or swordfish skewer.
Check their website for more info and find The Wharf here:
119 King St.
Alexandria, VA 22314
Tokyo Japanese Steakhouse
If you've never been to a Japanese steakhouse, you're in for a treat here. The chefs prepare authentic Japanese dishes right at your table on a huge Hibachi grill. Meat choices include filet mignon, chicken, shrimp, and more. If you're looking for something on the lighter side, check out their sushi menu.
Look at their menu here and find them at this location:
66 Canal Center Plaza
Alexandria, VA 22314
The Majestic Cafe
The Majestic has been a highlight of Old Town since 1932, and offers a little bit of everything on their menu. Come for lunch, brunch, dinner, or happy hour and enjoy fine dining in a beautiful, retro atmosphere. Notable dishes include the beef tartare, smoked salmon and cucumber salad, and the crispy fried chicken thighs.
The Majestic can be found here:
911 King St.
Alexandria, VA 22314
BRABO
BRABO is a French-American inspired brasserie serving up delicious entrees for fine-dining aficionados. Try the duck leg confit with a side of crispy artichoke hearts, or the Wagyu beef cheeseburger. BRABO also has a tasting room, and is a great place to celebrate the important events in your life.
Learn more or visit here:
1600 King St.
Alexandria, VA 22314                                                                                                                                                                                                                                                                                                                                                                                                                                                                                                                                                                                                                                                                                                              
Shopping
Shopping in Alexandria is easy – everything you need can be found close by, and there are lots of unique stores to peruse.
King Street Mile
The King Street Mile is home to the largest collection of boutique and independent shops in the DMV, so if you're looking for something unique, you'll be sure to find it here. Shops include those selling home goods, clothing, consignments, sportsware, and much more. It's a beautiful place to take a stroll, too.
There is no website or exact address, so just search for King Street, Alexandria, and you'll be there.
Potomac Yard Center
For a usual mall experience we all know and love, check out Potomac Yard Center. Here you can find all of the familiar name brands such as Target, TJ Maxx, Michael's, Staples, Rack Room Shoes, PetsMart, and much more. You can also dine at well-known restaurants such as Five Guys, Chipotle, Cava, or IHOP.
See their website and find the shops here:
3671 Richmond Hwy
Alexandria, VA 22305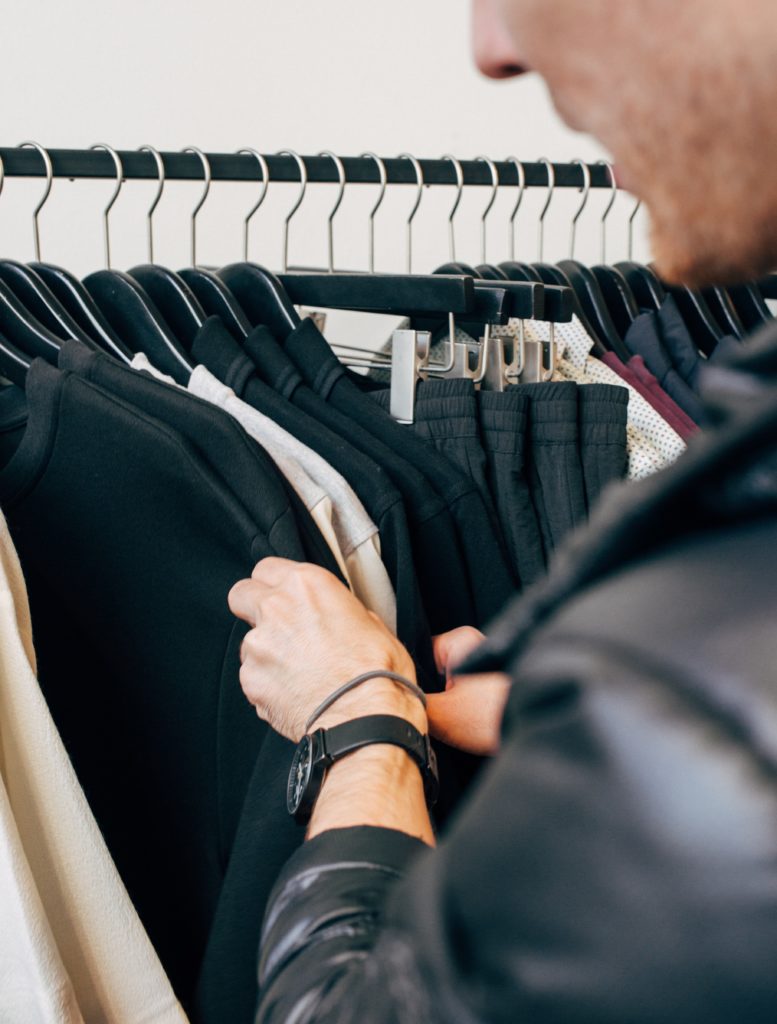 Hoffman Town Center
This outdoor shopping center is a great place to relax while getting some shopping done at the same time. Along with several major retailers and restaurants, there is also an AMC cinema here so you can catch the latest blockbusters. There is not an official list of shops listed, so you'll have to go on an adventure and see for yourself!
Find the shops here:
200 Stovall St.
Alexandria, VA 22331
Plaza at Landmark
Plaza at Landmark is another place where you can find some major retailers, like Total Wine, Marshalls, Overstock Furniture, Giant Foods, and more. There is also an LA Fitness, several nail and beauty salons, and Let's Smile Dentist, so you can walk away looking and feeling your best.
Look at their website and visit here:
6200 Little River Turnpike
Alexandria, VA 22312
Breweries
Vineyards are more focused in Loudoun County in places like Middleburg, but there are a lot of bars and several independent breweries in Alexandria.
Port City Brewing Company
Boasting the title of longest-operating brewery in the DC metropolitan, Port City Brewing Company offers a wide variety of year-round and seasonal beers. They offer delivery and curb-side pick up, or you can visit the brewery and enjoy your beer on premises. There are events to enjoy such as beer yoga, comedy nights, and trivia contests. Food is not served on location, but there are food trucks that pay a visit on a weekly rotating schedule.
See their website and visit here:
3950 Wheeler Ave.
Alexandria, VA 22304
Aslin Brewing Company
This funky brewery also has a location in Herndon, so you'll have to head over there too, to see which location is your favorite. Their draft list consists mostly of lagers, pilsners, and IPAs, some with a creative twist, like the Radler – a lager mixed with grapefruit soda. They also serve pizzas and sandwiches for when you're feeling peckish.
Learn more and find them here:
847 S Pickett St.
Alexandria, VA 22304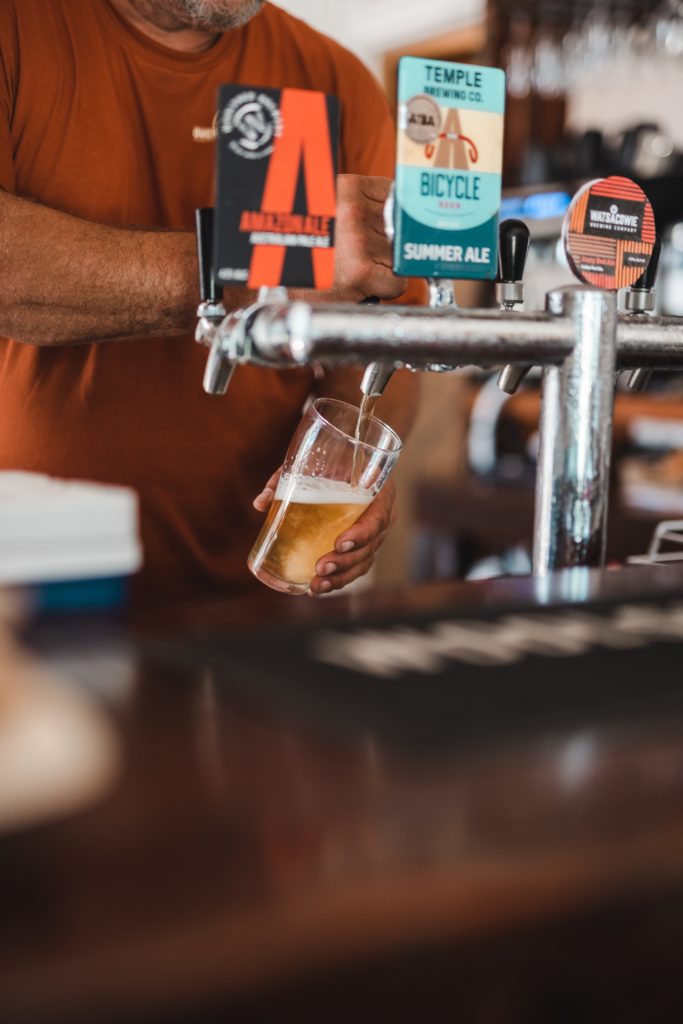 Woodlawn Press Winery
Woodlawn Press is a family/veteran owned microwinery you can visit for tastings and dining, or order for delivery and pick-up. They also offer Paint & Sip nights and private events. Their wines stand out as unique from the others, as you can enjoy blueberry mead, strawberry wine, and other uncommon flavors.
Check out their website and visit here:
8733-B, Cooper Rd.
Alexandria, VA 22309
Vino Virginia Wine Tours
Looking for a way to enjoy all of the best wineries VA has to offer in a day? Consider going on a tour with Vino Virginia. They offer daily, premium, and private experiences that will take you to wineries throughout the countryside. The packages include a tour guide, all tasting fees, food pairing, pick ups and drop offs, and more.
See their website for more information on tours.
Lost Boy Cider
Located in a converted warehouse, Lost Boy Cider is one of the only cideries in the DMV. They specialize in dry ciders, and all of their offers are made with earth-grown ingredients. Children and dogs are welcome here, making it a fun place for family gatherings.
Learn more about the cider or visit here:
317 Hooffs Run Dr.
Alexandria, VA 22314
Lodging & Hospitality
These are just a few of the notable or unique places to stay in Alexandria.
Hotel Indigo
Hotel Indigo is located right on the water in Old Town, making it a prime location for most activities and restaurants in the area. Amenities include both a business and fitness center, on-site dining, and free wi-fi.
Book your stay on their website and find them here:
220 S Union St.
Alexandria, VA 22314
Lorien Hotel & Spa
The only hotel spa in Alexandria is the perfect place to unwind and relax, whether you're local or visiting. They offer a plethora of suite styles, and even offer special rates for government employees and first responders. Their spa offers body treatments, facials, waxings, and many other soothing practices.
Find out more and book your stay, then visit here:
1600 King St.
Alexandria, VA 22314
Morrison House
Morrison House offers several types of contemporary and relaxing suites for you to enjoy, along with on-site dining, free tea and coffee, daily housekeeping, and other offers that will make your stay pleasant and enjoyable.
Reserve a room on their website and find the hotel here:
116 S Alfred St.
Alexandria, VA 22314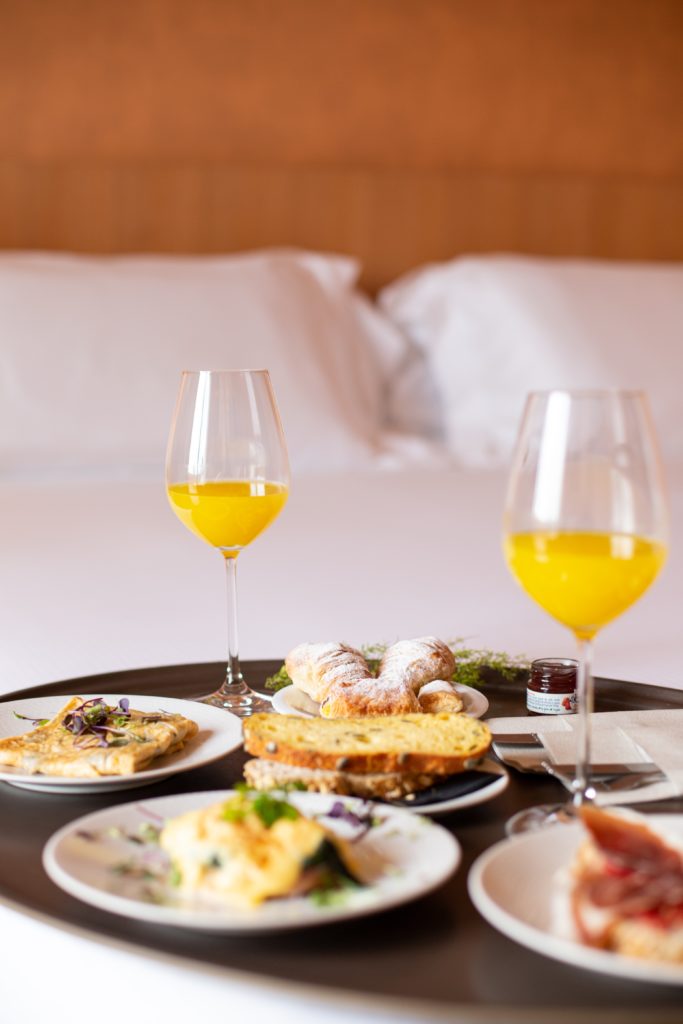 Club Wyndham
Club Wyndham is perfectly situated near the King Street metro station, Potomac River, and many shops and restaurants. They have several suite options with spa tubs and accessibility options, and on-site you can find a fitness center, laundry services, games room, and a business center.
Book a room on their webpage and find them here:
1757 King St.
Alexandria, VA 22314
Hilton Garden Inn
Conveniently located 2 blocks from the King Street metro you can find the Hilton Garden Inn. They offer fitness and business centers, pet friendly rooms, meeting rooms, and on-site dining. You'll be close to many amenities during your stay here, right in the heart of Alexandria.
See their website and enjoy your stay here:
1620 Prince St.
Alexandria, VA 22314
Location & Transit
Alexandria is located just south of Washington D.C, right across the Potomac River. You can get to D.C. by crossing the Woodrow Wilson Bridge on Rt. 495 in just minutes. If you're coming from the west or south, routes 1, 7, and 663 will also lead you here. Alexandra is 55 miles from Baltimore, MD.
Alexandria is also accessible via several metro stops, such as the Eisenhower stop and the King Street stop. Public buses also run throughout the city, as well as taxi services.