Loudoun's Western-most town is home to nearly 600 residents in the town and about 6,100 in the 20141 ZIP code. The town is home to plenty of events such as the monthly Bluegrass Jam Sessions at the Old Furniture Factory.
It was originally named Round Hill for a hill top and used by the North and South for its views of the surrounding countryside during the Civil War, Round Hill was also once a camping spot for Native American Indians. However, it was out-of-town guests who most enjoyed this rural town. They came by the hundreds from Washington, DC to Loudoun to enjoy the mountain air. This accounts for many of the lovely, large old houses in the area.
Today there's lots going on in Round Hill  – here's a sampling:
The Round Hill Art Center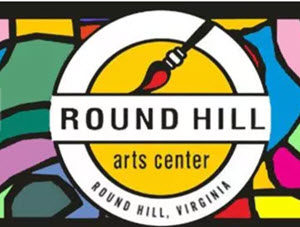 Round Hill is home to a thriving Arts Center showcasing works by local and regional artists. It boasts two classrooms and a pottery studio built to its specifications. There are programs almost every day, so check out their website.
http://www.roundhillartscenter.org
35246 Harry Byrd Highway
Round Hill, VA 20142
The Old Furniture Factory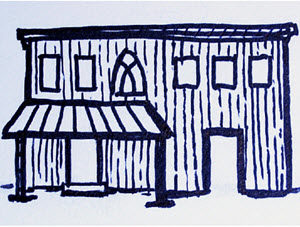 A historic venue for art and music in Round Hill. The Old Furniture Factory hosts art and music classes and produces the Bluegrass Jam, a family-friendly, organic mix of music and fun! Held on the last Friday of every month, the Jam invites you to sit in on an evening of free-flowing bluegrass music, Round Hill style. Whether you want to play or just listen, it's sure to be a good time! Barbecue dinner, beer, and wine are available for purchase.
http://theoldfurniturefactory.com/
6 W Loudoun St
Round Hill, VA 20142
Gateway Gallery Cooperative & Gift Shop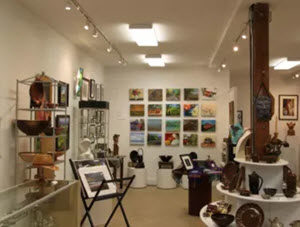 An artist's cooperative, Gateway Gallery is a place where thirty Loudoun member artists and artisans display and sell their works in a cultural and educational setting. Visitors can chat with the artists and shop for their one-of-a-kind handmade items including jewelry, ceramics, wood, textiles, pewter, sculpture, photographs, and paintings. Made a day of it and visit the complex's other attractions including Bogati Bodega's wine tasting room, Hill High Orchard's country pie shop, and the Round Hill Arts Center. Artist receptions are offered the third Friday of the month from 6-9pm.
http://www.thegatewaygallery.com
35246 Harry Byrd Highway, Suite 100
Round Hill, VA 20141
Bogatti Bodega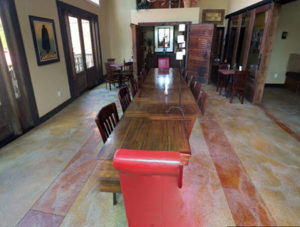 Inspired by the culture of Argentina is a welcome respite from the every day. Bogati Winery was founded in 2010 by the Bogaty family. In the late 2000s, the family took a trip to Mendoza, Argentina, and we were so inspired by the winemaking culture there that they resolved to open a winery in Virginia dedicated to emulating the wine and culture of Argentina. Bogati Winery is the product of that vision.
http://www.BogatiBodega.com
35246 Harry Byrd Highway
Round Hill VA 20141
East Lynn Farm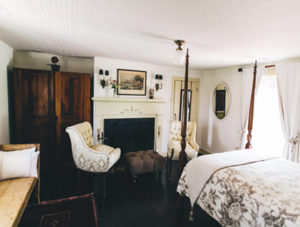 East Lynn Farm offers bed and breakfast in a charming historic farmhouse nestled on a 143 acre working farm. The farm offers pasture weddings with barn receptions. The farm also has a U-Pick CSA which includes eggs, flowers and discounts on pasture raised beef and lamb.
http://www.eastlynnfarm.com
19955 Airmont Rd
Round Hill, VA 20141
Serene Manor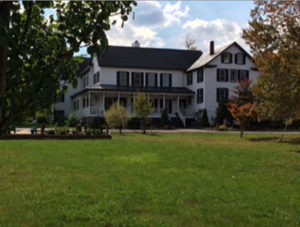 Serene Manor offers bed and breakfast in beautiful bedrooms, a great room and conservatory for weddings, with the option of a ceremony on the garden terrace and business facilities for meetings. Their riding center provides the opportunity for horse riding lessons and trail riding – one of the few places in Loudoun to still offer trail rides.
http://www.serenemanor.net and http://wwww.serenacres.com
19246 Ebenezer Church Rd
Round Hill, VA 20141
Stoneleigh Golf and Country Club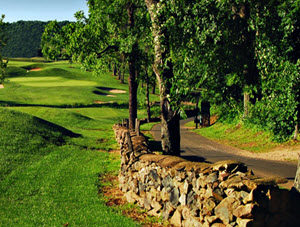 In addition to being one of the prettiest golf courses in Virginia, Stoneleigh offers a tavern, pool and facilities such as an 18th century stone courtyard for weddings. The club is only open to members and non-member private parties over 20 guests. There are several they types of membership including a social membership that provides access to the clubhouse and pool.
http://www.stoneleighgolf.com
35271 Prestwick Ct
Round Hill, VA 20141
Want to see more neighboring towns in the community? Check out our pages for Leesburg, Purcellville, and Berryville.
Check out Round Hill listings for homes for sale:
Sorry we are experiencing system issues. Please try again.