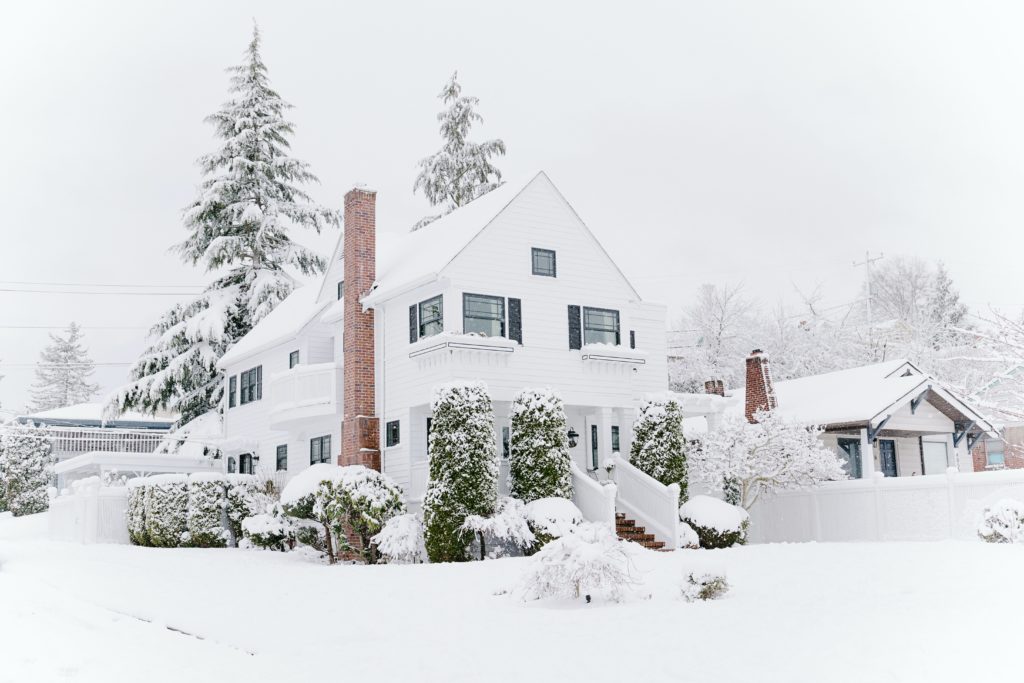 Fall is officially here bringing its vibrant colors and crisp, cool air. While cozy sweaters and hot cocoa may be top of mind, it's also the perfect time to shift your focus toward your home – and get it ready for the colder months ahead.
Our team at Long & Foster has put together a few winter maintenance tips to keep you comfortable and protect your home from harsh winter weather. It's a good idea to keep a record of your home maintenance routine to pass on to the new owner of your home when you sell it.
Shut off outside water faucets. Close valves inside the house, then turn on the outside spigot to drain any remaining water from the line. Some newer homes have a pin at the shut-off valve that must be opened to let air in the line, which helps keep pipes from freezing.
Clear gutters and downspouts of leaves, branches, and other debris. Clogged gutters can cause water and ice to collect under your shingles, potentially damaging your roof. Clean outside drains of leaves to prevent water back-ups into your basement.
Change your furnace filter at least every two months. A clean filter limits dust, improves furnace efficiency and keeps utility costs low. Have your furnace checked by a professional before winter sets in.
Reverse ceiling fan blades. In winter, switch blades to clockwise rotation on the lowest setting to push warm air down. In warm months, reverse blades counterclockwise to push cool air down.
Trim low-hanging branches. Snow can cause limbs to snap or bring the entire tree down, damaging your home or causing injury. Hire a professional to remove dead limbs and large tree branches.
Here's a couple of suggestions from me:
Test your sump pump. The sump pump drains water in the basement from under your home and pushes it away. Eithe4r hire a professional to test it, or check your owners manual to do it yours3elf. Mike & I know from experience the results on a non-working sump pump and he almost lost some irreplaceable guitars!
Get your chimney cleaned & inspected. It's important to get your vents and flue inspected, as ell as the flashing and brickwork of the chimney itself. If you have a gas fireplace, the inspector will also your flue, vents and gas lines should also be inspected.
Please feel free to contact me if you need help with any home maintenance projects this season. I can connect you with home service providers and share tips to keep your home running in good condition. And next Spring, remember to refer to my checklist for things to do after the winter is over!