Overlooking the Potomac River, Shepherdstown is known for its quaint beauty and laid back personality. Located just 90 minutes from either Washington DC or Baltimore, MD, it's a great combination of country and convenience. It was established in 1762, making it one of the oldest towns in West Virginia; and also helping it to gain notoriety as 'the most haunted town in America'. And while we've personally never seen any ghosts, that doesn't mean we won't stop looking. 😉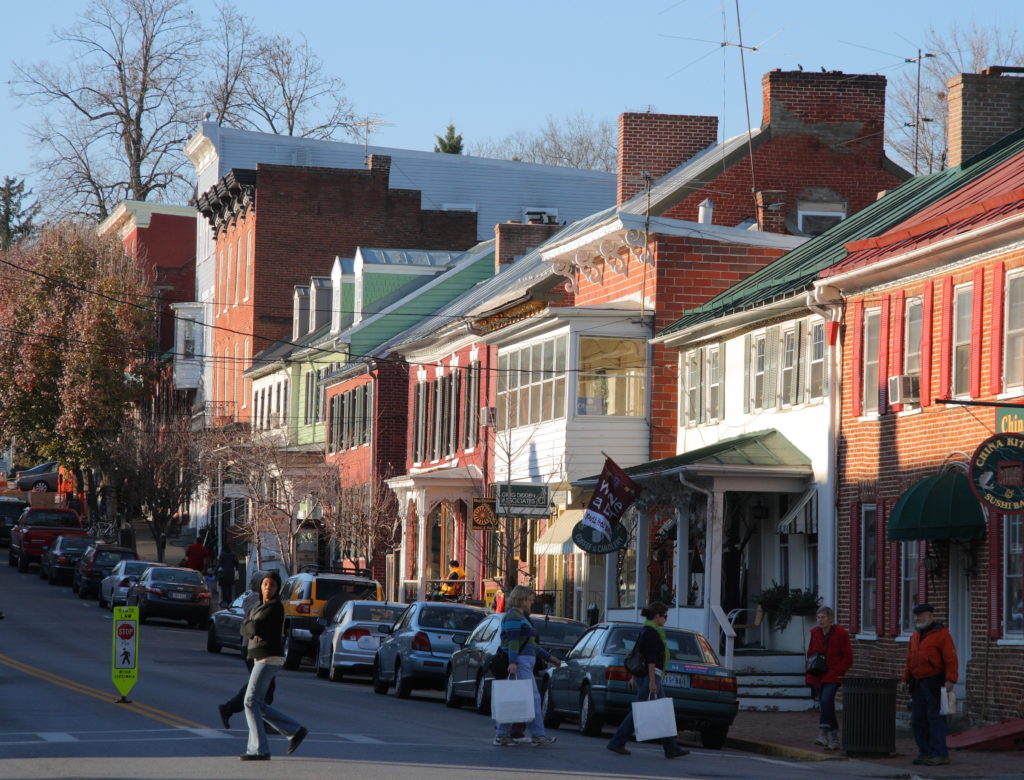 (Photo courtesy of Wikipedia)
Planning a visit to Shepherdstown, WV? Here's what you need to know first. 
Entertainment
Author's note: At the time of this writing (Fall 2021), COVID-19 is still impacting communities in Shepherdstown and beyond. As such, we can't guarantee the ongoing accessibility or safety of some entertainment, shopping, and dining options. And we, of course, recommend that you use your own discretion in deciding whether or not to partake in any of the activities outlined below.
Historic Shepherdstown Museum
Located in the Entler Hotel, this museum was founded in 1983 to preserve and display artifacts, furniture, and historic documents that could have otherwise been lost. You can attend and explore the three stories to see remnants from the Civil War era. Guided tours can be arranged by making an appointment. 
You can visit the museum at:
129 E German St
Shepherdstown, WV 25443
Or get more info here.
Marinoff Theatre
Nestled in the campus of Shepherd University, the Marinoff Theatre is the place to go if you're looking for your acting fix. It's also home to the Contemporary American Theater Festival, which has produced over 133 new plays and has allowed countless writers to kickstart their theatre careers. 
It's located at: 
62 West Campus Drive
Shepherdstown, WV 25443
See what's coming up here.
Shepherd University
If higher education, local culture, and architecture from another era interest you, then you'll want to stop by Shepherd University. Full of character, with that touch of rustic West Virginia, you can enjoy exploring the manicured grounds just steps from downtown.
Say hello at: 
301 N King St
Shepherdstown, WV 25443 
See more about visiting Shepherd University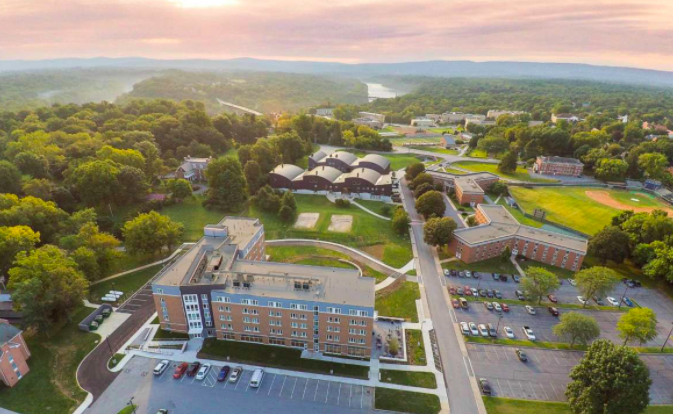 (Photo courtesy of Shepherd University)
Rumsey Steamboat Museum
On December 3rd, 1787, James Rumsey launched the first steam boat into the Potomac River. Though it was Robert Fulton, 20 years later, who would ultimately get credit for the creation of the steamboat with his design, it was Rumsey who can truly claim to be the first to use hydraulic jet propulsion to send a vessel across water. You can see a working replica of the Rumseian Experiment and learn more at the museum
Find it at:
129 E German St
Shepherdstown, WV 25443
Get more details. 
Shopping
For a bigger list of what's available, check out this shop directory.
O'Hurley's General Store
Founded over 100 years ago as a supply depot, O'Hurley's has a wide range of interesting and eccentric items for sale. It's divided into multiple rooms and carries everything from fruit presses to jewelry (and everything in between). Oh and if you're looking for an anvil, this is the place you need to go.
Visit them here:
205 E. Washington St
Shepherdstown, WV 25443
Learn more here. 
Badgerhound Studio and Gallery
Whether you're on the hunt for your next piece or are in search of a way to improve your own skills, Badgerhound has something for you. Artist Micahel Timothy Davis creates a range of stunning pieces that are sure to spark for your creative side. 
Check it out here:
110 West German St
Shepherdstown, WV 25443 
Get the details here.
Four Seasons Books
If you love to read, don't let Four Seasons Books pass you by. Aside from having a wide selection of both classics and the latest bestsellers, they have that ~home~ feeling that you can't quite get with Amazon. Staying local? Be sure to check out their book club.
Find your next favorite here:
114 West German St
Shepherdstown, WV 25443 
Get more information here.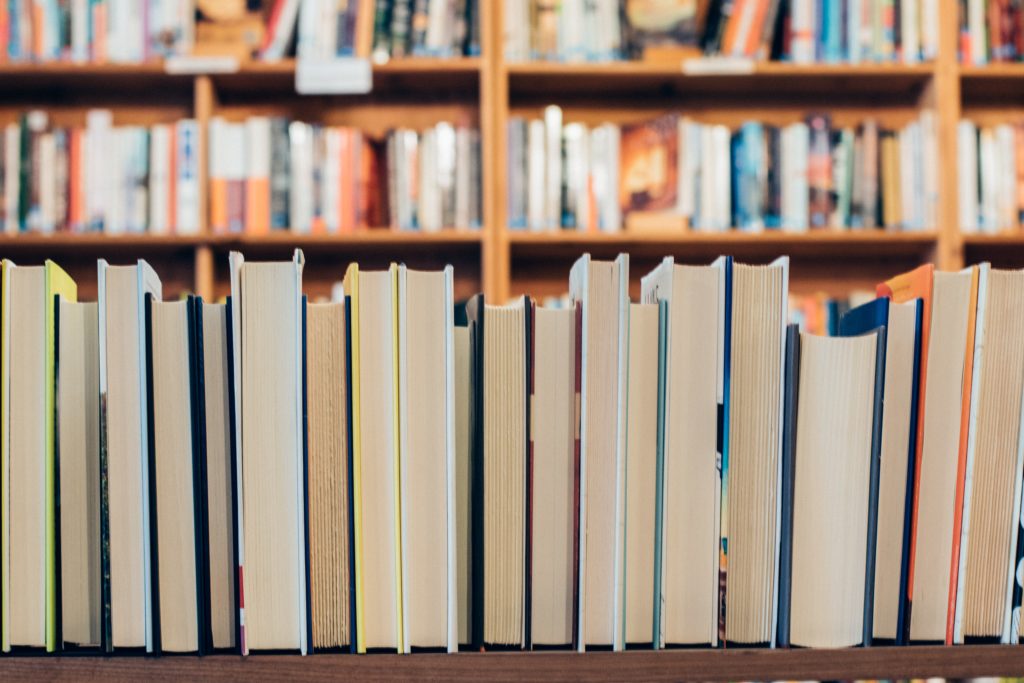 Grapes & Grains Gourmet
When it's time for a fancy cheese and a delicious wine, this is your one stop shop in Shepherdstown. Prefer beer? They have over 800 different types to choose from. It's sorta like an adult candy store.
Stop by for a treat here:
110 West German St
Shepherdstown, WV 25443 
See more here.
On the Wings of Dreams
Filled with "gifts and tools for spiritual journeyers", this store is filled to the brim with unique and interesting items. These include crystals, jewelry, native singing bowls, and much more. If you've got a friend who loves to meditate, this is one spot you don't want to miss. 
Visit them here:
139 West German Street
Shepherdstown, WV 25443
Got more details here.
ReVersa Rose Skincare
There is an old saying that goes "if you take care of your skin, it will take care of you". If this rings true, stop by ReVersa Rose to find your perfect skincare routine. They carry a range of products designed to treat your skincare concerns and give you the glowing complexion you've always dreamed of
Plump up your skin here:
124 West German Street
Shepherdstown, WV 25443
Shop online here.
Shepherdstown Pedal & Paddle 
West Virginia is known full of opportunities to explore the great outdoors. But to do so, having the right tools is key. Some of the most popular adventure options are bikes, canoes, and kayaks. Need repairs, rentals, or to buy your own? The experienced team can help with it all.
Stop by here:
115 West German Street
Shepherdstown, West Virginia 25443
Learn more here.
Dining
Bavarian Inn
A taste of Europe is easy to find in Shepherdstown at the Bavarian Inn. While this is a resort and hotel, The Bavarian Inn has dining open for all visitors. Traditional German dishes and British dishes such as wienerschnitzel and shepherd's pie are among their specialties. Make sure you have a sample of their craft beers that are made on premises. There's no better combo than beer and schnitzel!
Find The Bavarian Inn at this location:
164 Shepherd Grade Rd
Shepherdstown, WV 25443
Blue Moon Cafe
Quiche, salads, and sandwiches, oh my. These are just a few of the tasty treats that you can find at the Blue Moon Cafe. They also feature a number of organic and free range options, so you can eat knowing you're only fueling yourself with the cleanest of treats.
Enjoy a delish meal here:
200 E. High St
Shepherdstown, WV 25443
See the menu and hours here.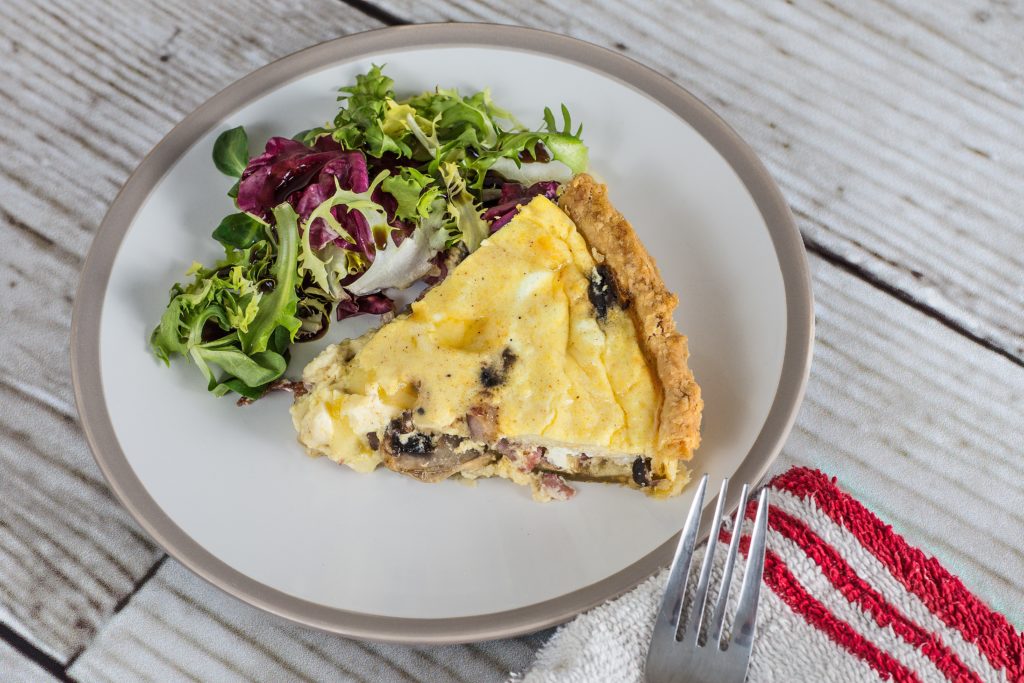 Lilah Restaurant
Full of old favorites as well as seasonal and internationally inspired dishes, this is definitely a spot to bring your appetite to. Enjoy flatbreads, steaks, and even vegan options in a cozy environment you won't soon forget.
Come hungry here:
115 East German Street
Shepherdstown, WV 25443
Order for pickup or make your reservation here.
Lost Dog Coffee
There aren't many happenings in the world that can't be solved, or at least improved, with the addition of coffee. With a range of delicious caffeinated options, this is the place to stop by to get your day off on the right foot. 
Get your caffeine fix here:
134 East German St
Shepherdstown, WV 25443
See photos of what they serve here.
Shepherdstown Bakery
Carbohydrates are your friend. Especially when they come in the form of baked goods. Looking for artisan bread or a breakfast pastry? This is your one-stop shop. They also have a number of desserts and sweet treats so you'll always leave satisfied. 
Get a pastry here:
100 W German Street
Shepherdstown, WV 25443 
Check out the menu here.
Wineries and Breweries
Bavarian Brothers Brewing
How's that sound for a taste of Germany right here in West Virginia? Located at the Bavarian Inn, this brewing company is known for their tasty beers and yummy snacks to go alongside them. They offer several of their own beers as well as a selection of wines and sparkling lines.
Drop in for a brew here:
164 Shepherd Grade Road
Shepherdstown, WV 25443
Learn more here. 
Antietam Creek Vineyards
Located just down the road in Sharpsburg, MD, this is a fantastic spot to sip wine and enjoy the countryside. On the weekends there's often fun happenings like yoga, music, or local food trucks. All in all a fabulous way to sample wine and even celebrate with your own private event.
Visit them here: 
4835 Branch Ave
Sharpsburg, MD 21782
Get details here.
Lodging
Sundogs Bed and Breakfast
If you're looking for a country retreat, this is the place to go. Full of WV wildlife and woodland trails, you'll find a stellar combination of country and comfort here. Got a dog? As the name might have hinted, your four legged friend is welcome. 
Stay here:
255 Silver Spring Road
Shepherdstown, WV 25443
Make reservations and learn more here.
Thomas Shepherd Inn
This historic spot is just steps away from all of the shopping, dining, and entertainment you could want in Shepherdstown. With just a few rooms, this inn offers a look into how life might have been – with all the modern comforts you need today.
Located at:
300 W German St
Shepherdstown, WV 25443
See the rooms and make a reservation here.
Bavarian Inn
Home to a few other spots on our list, the Bavarian Inn is also just that – an inn. It has the option for a luxurious stay, rich with European elegance and just a taste of WV charm. Don't miss the infinity pool for a truly incredible view. 
It's located at:
164 Shepherd Grade Road
Shepherdstown, WV 25443
Make your reservation and check out all it has to offer here.
Location and Transit
Shepherdstown is a town in Jefferson County, West Virginia, United States, located in the lower Shenandoah Valley along the Potomac River. It's flagged by 3 primary highways: WV Route 45 to I-81, WV Route 230 to US 340, and WV 480 to MD 34 towards Sharpsburg.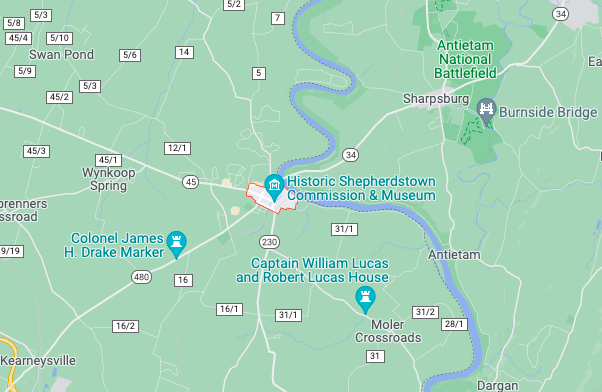 The Eastern Panhandle Transit Authority manages public transportation for Berkeley and Jefferson counties. It includes a range of bus routes designed to help you get around the town. There's also a bus system dedicated to Shepherd University that can get you around campus and to and from it.  
Next steps:
Did I miss any of your favorite spots? Feel free to let me know in the comments! 
Considering moving to Shepherdstown? Check out available listings or contact me at sian@sianpugh.com 
If you enjoyed this content, you may also like these communities: