Here are some handy tips to help you clean up your home!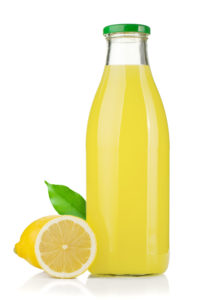 Use a lint roller to clean dusty lampshades.
To clean copper and brass sprinkle with salt and rub with lemon juice.
To deodorize your garbage disposal, freeze fruit rinds and then run them in the disposal followed by lots of cold water.
To refresh the smell of plastic storage containers, toss a ball of newspaper into the container and seal the lid. The smell will be gone in a few days.
Clean shower heads by filling  a bag with vinegar and then fastening over the shower head.
To clean your microwave, fill a microwaveable bowl with 2 cups of water and add 2 tablespoons of vinegar. Add a drop of essential oil if you want to mask the vinegar smell. Drop a toothpick in to stop the water boiling over. Put the bowl in the microwave and run on high for 5 minutes. Leave the microwave closed for another 3 minutes and then sponge down the microwave.
For soap scum on tubs and showers, make your own scouring powder with 2 parts baking soda, 1 part salt, and 1 part borax. It will cut through even the toughest scum!
Fill a jar with (organic) citrus peels and pour undiluted white vinegar over them. Leave for a few days (up to 2 weeks) and strain out the vinegar to use as a natural cleaner. It works as a window cleaner (dilute with water), for mopping floors, or for disinfecting surfaces.
To clean your dishwasher effortlessly, fill a dishwasher safe bowl or jar with 2 cups of vinegar and set on the top rack of the dishwasher. I used a small glass Pyrex container. Run through on a hot cycle with no other dishes in the dishwasher to clean and remove the musty odor.
To get built-up residue off a showerhead, tie a baggie of vinegar around it and leave it to dissolve overnight. In the morning, rinse the showerhead." It'll be squeaky clean.
Not just for cooking, olive oil is a great natural cleaner and polisher. Add some salt and you can scrub pots and pans. Rub it into leather to get scratches out. Add some lemon juice or vinegar and you've got a great natural wood polisher.