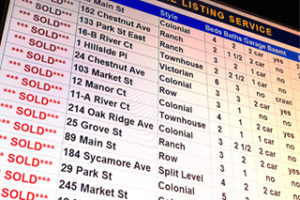 As you browse listings you may find homes you like that appear to be unavailable, due to some kind of contingency. If you find the perfect home, but it's labeled Contingent Kick Out or Contingent No Kickout, should you pursue it or forget it?
The reality is that contracts fall through sometimes. If you have a back-up contract, you can buy the home should it come back on the market.
Contingent Kick Out

Contingent kick out (CKO) means the seller has accepted a contingent offer, but the buyer has a home to sell before they can close on the seller's home. The seller can reserve the right to accept a better offer and "kick out" the first buyer. They must give the first buyer 48 to 72 hours to either remove the contingency and move forward with the purchase, or back out of the contract.
Contingent

Nearly all offers-to-buy have contingencies. Typical contingencies include provisions that the home must meet the appraised value by the mortgage lender's third-party appraiser, or it must pass a professional third-party home inspection to the buyer's satisfaction. The buyer may make the contract contingent upon the lender funding the purchase. Sometimes this status is shown as Sale Pending on yard signs.
Contract
Once all contingencies have been removed, but the sale hasn't closed, the listing can be moved to the Contract status. This means that things like the home inspection and appraisal are no longer pending. This will be shown as Under Contract on yard signs.
Hopefully the sale will proceed from here to SOLD!
Need more details on any of these terms and what they could mean for your real estate future? Feel free to contact me for more information.