Yes, it's a seller's market, but here are some tips to ensure that you capitalize on that:
1. Capitalize on Timing
Your largest number of showings will occur in the first two to three weeks. The Multiple Listing Service and the Internet tend to drive the majority of showings. Many buyers get notifications when something that meets their criteria is listed. Take advantage of that by pricing the home competitively from the outset.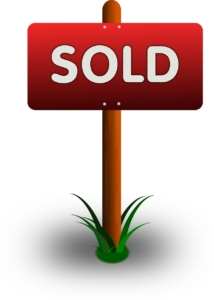 2. Price to the Search Ranges
Buyers tend to search in set ranges. For example on realtor.com there are price breaks at $180,000, $350,000, $500,000, $700,000 etc. Pricing your home at $705,00 might put you outside the search parameters of ready, willing and able buyers. Better to price it at $699,900.
3. Study Sales Prices
When figuring out the value of your home, use an agent who bases their comps on sales prices not asking prices. Although the average sale price as a percentage of asking price is in the mid-90's right now, some asking prices may be way off the chart for one reason or another. Go to some open houses and figure out what the competition is – go to builder open houses as well as resales.
4. Clear That Clutter!
Can't say this enough – see my post on staging your home for clutter-busting ideas.
5. Make Sure Everything Works
A leaky faucet or a non-functioning furnace will come up in a home inspection and you'll likely be asked to fix them or make an allowance. However , a leaky faucet might turn off lazy or picky buyers, so why not just fix it in advance?
6. Get Some Curb A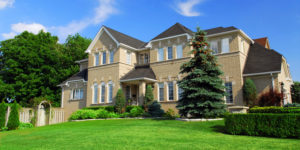 ppeal
If potential buyers don't like the outside, you'll never get to wow them with the inside. Clean up any trash, re-paint painted items, put out some colorful flowers or evergreens in pots, power wash your walls, trim your shrubs etc. Read more on curb appeal here.
7. Let Your Neighbors Choose Their Neighbors!
Make sure your neighbors know you are planning to sell, even before you list – they may know someone who has always wanted to live in your area. If you belong to neighborhood online message boards or email lists, send a link to your home's online listing to your neighbors. Also, invite them to your open house – turn it into a block party. That creates opportunities for your neighbors to sell the neighborhood to prospective buyers and for your neighbors to invite house hunters they know.
8. Make it Easy to Get Access
Don't make it hard for potential buyers to see your home with restrictive hours of access. They'll like just cross you off the list.
9. A Word About Smells
Do you have pets? Does your house smell like your dog or your cat's box? Pet odors repel buyers so be sure to get carpets, rugs and drapes cleaned. Also if you smoke inside, you'll need to go outside when your house is on the market, and also have cloth items and ducts cleaned. On the other hand, many people suggest baking bread or a pie, or brewing coffee, during a showing as these are pleasant smells for buyers.