The historical integrity of the individual buildings and the general townscape of Stephens City is very attactive as little new construction has taken place in this area since the early 1940s. The boundaries generally include all of the buildings facing Main Street and extend one block to the east and west.
The buildings in the district includes several mid-to late-eighteenth-century vernacular log dwellings. The district also contains a large number of early-to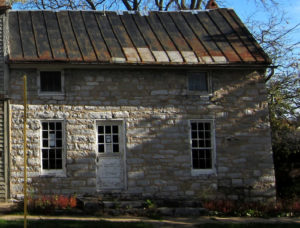 mid-nineteenth-century and late-nineteenth-century dwellings and churches. In addition, there are examples of early-twentieth-century dwellings, commercial buildings, and schools. The architectural styles represented in the district include: vernacular eighteenth-century log dwellings with late- nineteenth-century Folk Victorian details; Federal; Greek Revival; Gothic Revival; Italianate; Queen Anne; Colonial Revival; Bungalow/Craftsman; and vernacular I-houses.
It is situated at the crossroads of Route 11, also known as the Valley Pike, and Route 277, the Old Dutch Wagon Road which was a very important east-west passage through the Valley. The town's location played a major role in the development of the town's transportation industry, most notably in the production of the nationally known Newtown wagon.
There are lots of things to do when you visit Stepehens City.. On Main Street you can visit the Newtown History Center which is a complex of homes and museums located in a quaint town on the Valley Pike. Here you can learn the story of the Philadelphia Wagon Road/Wilderness Trail Settlement founded by early Shenandoah Valley pioneers. A walking tour is also available. Hours of operation vary, call for times at 540-869-1700.
Also on Main Street, you'll find the Newtown Soap & Candle Company. The shop is in a quaint old restored smokehouse surrounded by herb and vegetable gardens. In addition to soap and candles, they also have a large selection of baskets and unique gift items. Open Tues. through Fri. 10:00 a.m. till 5:00 p.m, Sat. 10:00 a.m. till 4:00 p.m. Closed Jan. and Feb., reopen mid-Mar.
On Marlboro Rd, Rinker Orchards is a third generation apple orchard.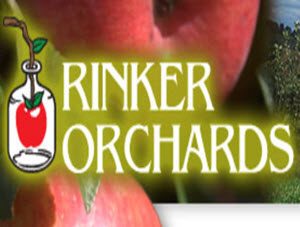 They produce ten types of apples that are grown in this region, including Ida Reds and Golden Delicious apples. At times, you can also find such produce as pumpkins, corn stalks, even asparagus. They off a "pick-your-own" program. Contact them on 540-869-1499 or at their website.
Set amidst 100 scenic acres The Inn at Valacluse Spring is a collection of six guest houses is the perfect romantic getaway.  There as gracious 200 year old Manor House and the charm of an 1850's log home.  It also has three one-bedroom guest cottages that feature water or meadow views.   Weekends, experience contemporary American cuisine in a relaxed atmosphere.  Contact then at 540-869-0200 or their website.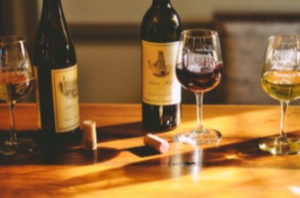 The Valerie Hill Vineyard and Winery Area's is newest winery is  in a restored 1807 Federal Manor House.  Open daily, they offer live music, dinners and tours. Contact then at 540-869-9597 or their website.
Roma Casual restaurant is the destination for Classic Italian and Greek cuisine in Stephen's City. On the menue are hand-stretched brick-oven pizza, slow-cooked meats, rotisserie gyros, souvlaki, moussaka, avgolemeno, home-made tzaziki, sauces and dressings, and more. Check out their menu at Roma Casual.
Check out current listings for sale in Stephens City:
Sorry we are experiencing system issues. Please try again.