Paeonian Springs is an unincorporated community in Loudoun County, Virginia. It is situated at the intersection of the Charles Town Pike (State Route 9) and the Harry Byrd Highway (State Route 7). Paeonian Springs was established in 1890, named after Paean, the Ancient Greek physician of the gods.
The Paeonian Springs Historic District was listed on the National Register of Historic Places in 2006.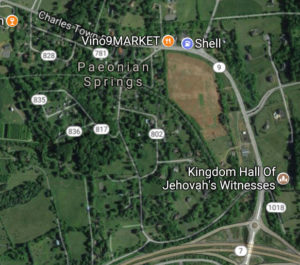 Developers began construction of the town in 1871 and the town was established in 1890. It was originally developed as a resort town for citizens of Washington DC trying to escape the city in the summer. When developers advertised the town upon its completion they said it had "excellent water, mountain air and magnificent scenery". The spring water became a booming industry for the area. It sold for a dime a gallon at the spring house, and was bottled and shipped daily via rail to Washington for use by lawmakers in Congress.
The Washington & Ohio railroad (later renamed Washington & Old Dominion) played an integral role in the towns development for its first 50 years, making 8 stops in the town every day.
By 1901 the town had three hotels/ boarding houses, a downtown area, and a village green. By 1912, it also had a boardwalk, a church, and two private schools, among numerous other new shops.
Beginning in 1920 though business in the town started to decline. This happened for a number of reasons including: the loss of the boardwalk; the mill burning down; and the church was lost to a hurricane. The Pure Food and Drug Act made it difficult to make health claims about the spring water. The discovery of antibiotics meant it was no longer necessary to flee the city for health reasons during the summer months.
Today Paeonian Springs has some lovely homes, nestled on gently rolling hills. It is very convenient to Leesburg, while feeling like it is in the country. Residents pause to let cyclists pass on the WO&D trail, before stopping by the post office, which is attached to a private home!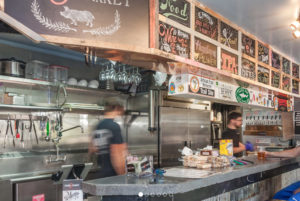 Vino 9 Market is located in Paeonian Springs at 40325 Charles Town Pike, Paeonian Springs VA 20129. They offer beer, wine, great food from their deli to carry out or enjoy on the patio. Look for the huge metal pig next to route 9. Check them out at Vino 9.
Check out current listings for sale in Paeonian Springs:
Sorry we are experiencing system issues. Please try again.