If you're considering buying a home or selling the one you have, there's tons of vocabulary involved. To make your real estate transaction a little easier, we've compiled this useful dictionary of key real estate vocabulary so you can be in the know every step of the way.
Need another term explained? Or want something here explained more in depth? Need advice on buying or selling a home in Virginia, West Virginia, or Maryland? Feel free to contact me – I'm licensed and experienced in all three states.
APPRAISAL:
The process through which conclusions about property value are obtained; also refers to the report that sets forth the process of estimation and conclusion of value.
ASSESSED VALUE:
Property taxes are charged by the county in which you live. They will assess a value based on the comparable homes in your area. This assessed value will determine the amount of property tax you pay.
BUYDOWN:
A payment made, often by the seller, to help the buyer qualify for the loan.
COMMUNITY PROPERTY:
A system of property ownership based on the theory that each spouse has an equal interest in the property acquired by the efforts of either spouse during marriage.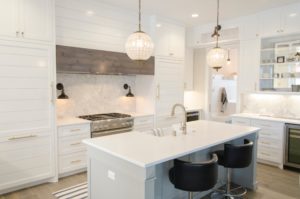 CONTINGENCIES:
Provisions in a real estate contract that makes the contract null and void if a certain event were to occur. It's also sometimes known as a condition. It's normal for a number of contingencies to appear in most real estate contracts and transactions
DEBT-TO-INCOME RATIO (DTI):
Your DTI is the total of your debt expenses plus your monthly housing payment, divided by your gross monthly income. Then multiply by 100.
Lenders typically look for borrowers who pay 28% or less on housing, and 36% or less on debt.
DUAL AGENCY:
Dual agents, also known as transaction brokers, work for both the buyer and the seller, combining both roles into one. Certain states (but not all) permit dual agency as long as it's disclosed to both buyers and sellers.
ESCROW:
Documents or something else of value, often money, held by a neutral third party in order to be used at a later date to fulfill an obligation.
EQUITY:
The investment a homeowner has in their home. To calculate, take the market value of the home and subtract any mortgages or liens against the property. The remaining number is how much equity you have in the home.
FHA LOAN:
A loan issued by a mortgage lended approved by the Federal Housing Administration (FHA). Accepts lower down payment and credit scores than many conventional loans.
PRE-APPROVAL LETTER:
Documentation of exactly how much mortgage you have been approved to borrow. And this documented evidence shows both Realtors and sellers that you are serious in your pursuit of a property
REAL ESTATE BROKER:
A real estate agent that has performed a minimum number of transactions and has also passed a state licensing exam. They are able to hire agents.
TITLE SEARCH:
A title search examines public records for the history of the home, including sales, purchases, and tax and other types of liens.
---
*New words added weekly! Got a request for a term that should be here? Write to me at sian@sianpugh.com
Looking for more useful real estate information? Check out my blog.