In fact, according to the Transamerica Center, 4 in 10 retirees have moved at least once since ending their working career. [1] Whatever the reason for the move, know that if that's what is best for you, you're not alone in your decision. If you're wondering if downsizing could be the right choice for your family, take a look at one of our blog posts on the topic. 
Once you've decided that selling your home is the right option, the next step is to decide where to move to. Aside from a natural beauty that is unparalleled in most parts of the country, West Virginia has a number of characteristics that make it a great spot for retirees. In this post, we're going to outline some of the biggest reasons that we love West Virginia for those who are retired, or getting ready to retire.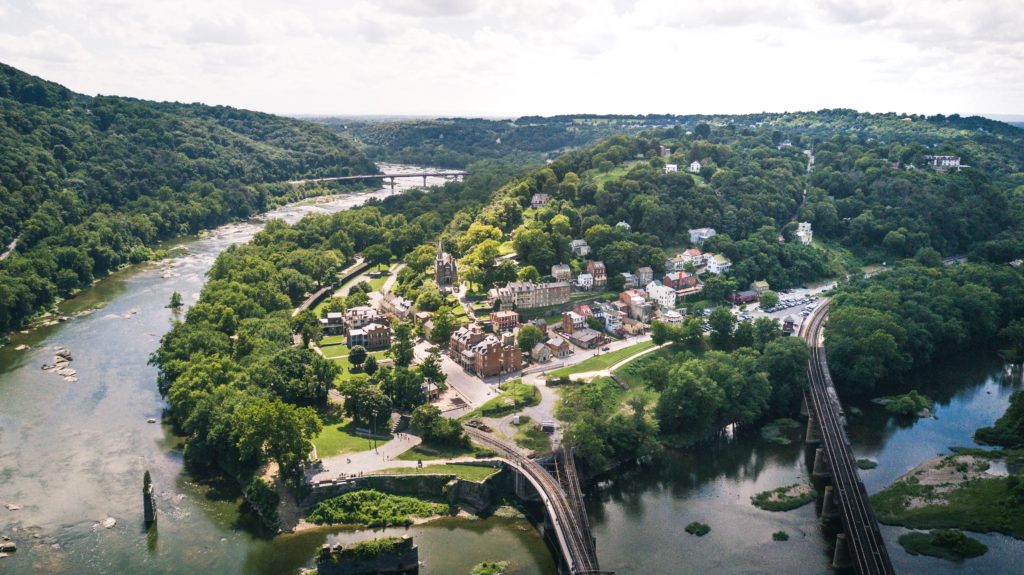 1. There are a number of cities that are Designated Retirement Communities (DRCs).
What this means is that communities must meet certain standards to make them attractive for older, but active, retirees. Some factors considered in this evaluation include affordable housing, medical facilities, transportation, and recreation opportunities. Cities that qualify include: Morgantown, Bluefield, Beckley, Lewis County, Summers County, and Nicholas County.
2. The cost of living is one of the lowest in the country. 
With an average home price of $99,700 and no inheritance or estate taxes. This means that if you've been living somewhere with a much higher cost of living, the ability to sell, downsize, and relocate to somewhere much cheaper has the benefit of making those retirement dollars go that much further.
Don't take this to say that because it's cheap, it's boring – that couldn't be further from the truth. Many cities that are attractive to retirees are so because of their unique cultural, dining, and recreational offerings. 
3. The scenery is breathtaking. 
Between the Appalachian Mountains, the New River Gorge, and Blackwater Falls State Park (to name a few), there's a whole state of nature to explore. There's a reason why John Denver called it 'almost heaven', and when you start exploring the towns and cities and the surrounding nature, you will surely see why. 
There aren't any really large cities within WV, in the likes of New York or Los Angeles, so no matter where you choose to settle, you can definitely improve the odds that you'll have a great view and a welcoming community.
4. There are four distinct seasons – but they're generally not extreme.
Yes, that means snow in the winter. But not feet and feet and feet of it, like some of its more northern neighbors. Enough to make things pretty and close schools for a few days at most, but  rarely enough to cause any real disruption in your life.
The other three seasons are beautiful and further welcome residents to explore the local nature and scenery. So whether the changing leaves of fall, or the long hot summer nights are your favorite, you'll be sure to enjoy it in West Virginia.
5. Many cities are just a few hours drive from major hubs like Pittsburgh or Washington, DC.
Want all of the benefits of the big city without any of the stress or hassle? Then West Virginia could be exactly where you're looking for. This is because many major cities (and airports) are too far too commute (hello, peace and quiet) but are close enough to take advantage of.
This means that whether you need an international flight or would just like a weekend getaway, you're only a few hours away from doing so.
6. Bustling retirement communities and high populations of retirees are common. 
All of the above factors together serve to attract many retirees to the state; so you already know that you're in good company! 
Populations that have high percentages of retirees also oftentimes take extra steps to ensure that they are accommodating all of the unique needs of this age group. That can mean anything from building extra senior residence homes and medical facilities, to fostering activities amongst the community. 
Whether retirement is just around the corner, or it's something that is still a few years into the future, it's never too early (or late) to get started preparing for and enjoying your golden years. And with all the benefits outlined above, West Virginia could be the answer to your retirement questions.
Looking for homes for sale in West Virginia? Check out our handy search tool. Already have a home you need to sell first in WV, VA, MD, or DC? I'm licensed in all four places and would be happy to give you an honest and open consultation about what such a move is going to take. Contact me today to get started on your path to a happy retirement.
[1] https://www.transamericacenter.org/docs/default-source/retirees-survey/tcrs2018_sr_retirees_survey_financially_faring.pdf