The town that begins with Love. Not only in namestake, but in environment. And as I've got a few land listings in Lovettsville, I've had the opportunity to spend a little more time than usual in the town. Over that time, not only have I spent hours exploring the neighborhoods surrounding the land, but also some of the local attractions that prospective buyers could be sure to love. 
But first, a short history. Lovettsville is recognized for a strong German background; which even comes through today with their robust annual Oktoberfest celebration. Its historical roots go back as far as 1732, with the town layout being set in 1820; where it served as a major commercial center for the region. It remained in this role for many years, hence that many of the historical buildings in the town served a demonstrable business need for many years.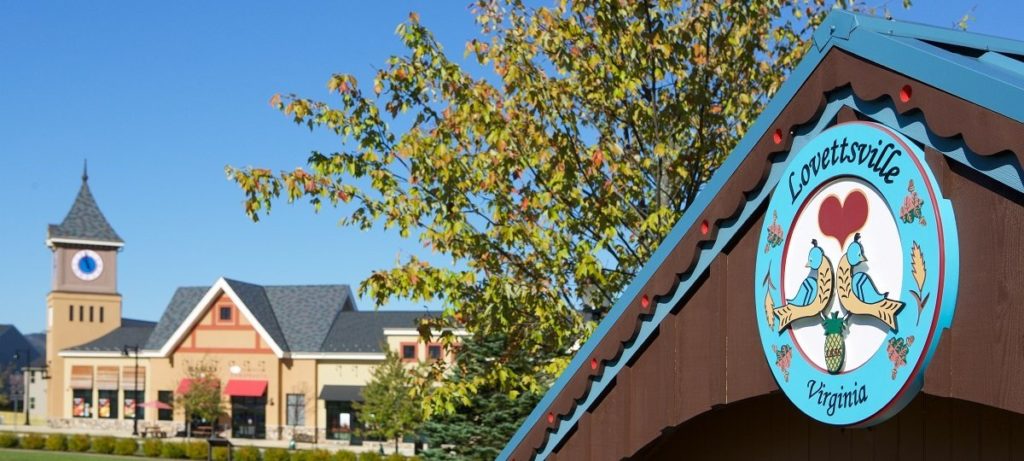 Many local businesses, like dry goods merchants, livery stables, dentists, were established and meant that the town was a great option for commerce in the region. In the 1900s, a number of general stores, livestock dealers, and even auto dealers. 
For more information about the history of Lovettsville, check out the historical society.
But, we're more interested in how things are at present. It's home to horse farms and honeybees, open land and locally grown vegetables. For many, it is the ideal combination of country and convenience – especially given the modern amenities and shopping options that have recently taken up space in the town. 
If you're looking for things to do in Lovettsville, you can expect all of the standard Loudoun county activities; many of which involve being outside with a clear view of the mountains. We've outlined some of our favorites below, so whether you're a Loudoun native, wondering what's happening in town, or you're just checking out the spot, you've got some ideas and places to go off the bat. 
Some of my favorite picks in Lovettsville include:
Technically, this vineyard is located in Taylorstown (which is still a part of Lovettsville), but the wine is tasty and it's a family owned operation, so it's worth including on our list here. Stop in here for a flight or bring a bottle home to share – either way, it's nice wine, in a nice environment.
With yoga for kids and adults alike, this is a great place for families to get started on their yoga journey. They also offer classes for all levels and an environment that is perfect for all varieties of yoga enthusiast. 
One of our favorite things about living in Loudoun County is the availability of locally grown meats and produce; and Long Stone Farm is one such spot that helps with this. Their farmstand opens from 7AM-9PM most days and tours of the farm are available with reservation. 
This 91-acre park is located just across the street from the community center and has a number of local amenities for the town. Some of our faves include an off-leash park, picnic pavilions, walking trails, and more. 
Feeling hungry yet? If so, this is a great place to get something to eat in Lovettsville. Their aim is to source as much of their food locally as possible, so you can bet the food is going to be as fresh as possible. 
For more fun ideas of places to eat, wineries to visit, and other things to do in Lovettsville, check out our community page for the town. 
Lovettsville is a charming town, full of opportunity and beauty for homeowners and visitors alike. If you're interested in seeing some current available land for sale in Lovettsville, make sure to check out our recent blog post on Loudoun land available for purchase. Are you ready to move to Lovettsville, but aren't sure where to begin? Contact me for a custom list current homes for sale in the town that fit your needs, plus more ideas for some of our top spots to visit in Loudoun County.