Today's post comes to us from Red Star Home Inspections.
Hi, I'm Ryan. I've been inspecting homes for over 15 years and today I'd like to tell you a little bit about what we look for. Got questions while you read? Drop me an email at ryan@redstarhomeinspections.com 
As a home inspector, it's my job to examine your home prior to sale or purchase. Doing so allows me to locate any potential or existing problems. I'm not looking at what's in your house or what color your walls are. Instead, I focus on the home's the 'bones' or; the parts of it that often work silently in the background.
Wondering what to expect at your upcoming home inspection? Here's an idea of what I look out for. 
Structure and Stability
Every inspection begins with a walk around the perimeter of the property. 
The exterior siding is one of the first places I check, looking for signs of damage or decay. Different types of siding have different issues, so what I look out for in a home with brick isn't the same as what I look for in vinyl. However, regardless of the material, any obvious cracks or distortions can be signs of a bigger problem.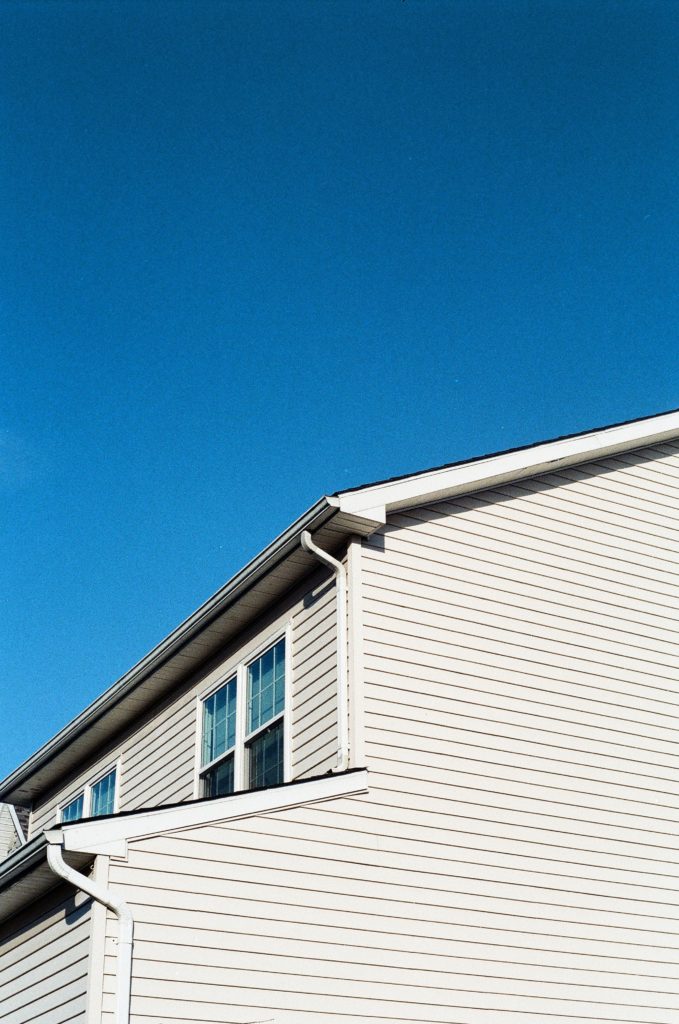 Another important thing to look for with your walls are signs of water damage. Not only from the roof, but also from the plumbing and the windows. Indicators of water damage in the walls include wet insulation, mold, and water stains. Water damage can come from bad or leaky pipes, window fixtures that weren't installed well, or even roof damage. If there's a plumbing issue, I'll recommend a plumber to come in and inspect the cause.
I'll also spend some time on the foundation, looking for cracks within it. Some other symptoms that may indicate problems with the foundation include cracks in the walls, uneven flooring, and any abnormalities in the chimney. These issues often come up when the soil around the foundation expands or contracts throughout the seasons. Foundation and structural issues can become very expensive if not caught early, so it's best to get these repaired as soon as possible.
The roof is another major part of an inspection, though the majority of my work is done from the inside. However, from the outside, I'm generally able to ascertain any factors like missing shingles and any obvious issues related to durability. On the inside, I'll look for things like soft spots, algae growth, and moisture in the attic or ceiling as these can indicate serious damage. Roof damage or leaking should be addressed as soon as possible.
Utilities
Next on my list are the electrical utilities. Here, I'm looking for any hazards that could cause a fire or electrical failure. All visible wires are examined to make sure they're in good repair and outlets wired correctly. I'll look at the electrical panel to determine the type of wire, type of breakers or DIY repairs that may be unsafe. For electrical repairs, I'll recommend a certified electrician in your area for the job.
Heating and cooling units are another critical point of any inspection. HVAC units are full of parts that wear down and break over time, impacting the efficiency and potential air quality in your home. One of the most important things I look for is the presence of asbestos insulation, especially in older homes. Other areas of concern include cracks in the ductwork, and condensation leaks which can lead to damage in the HVAC unit as well as other areas of the home. When I feel that there is significant damage, I'll give a recommendation for an HVAC specialist to visit your property to make their own assessment.
Pest Infestations
Water isn't the only thing that can damage your home. Pests like mice, rats, squirrels, or termites can also cause major damage to your home and your wallet. On top of that, they also pose health risks to the inhabitants. I check for signs ofrodent infestation in the basement and attic in particular, and also as I go through the remainder of the home. Insect checks go much the same way, but instead of nests and chewed wires, I look for small holes in the walls, tunnels, or frass (termite droppings) along the walls and in the corners. It is important to get a pest or WDI (wood destroying insect) inspection done by a pest professional  who can identify what pests have invaded your home, and take them out.
If you're buying or selling a home in the Northern Virginia or DC areas and would like a home inspection, contact me or have a look at our services at Red Star Home Inspections.
Enjoy this post? You may also like: 4 Home Inspection Tips for Buyers.