One of our favorite things about living in Northern Virginia is that it puts us at the crossroads of two other states: Maryland and West Virginia (and also DC, but that's another topic). Each of these states has its own unique charm and offers something different from what we have at home in Purcellville.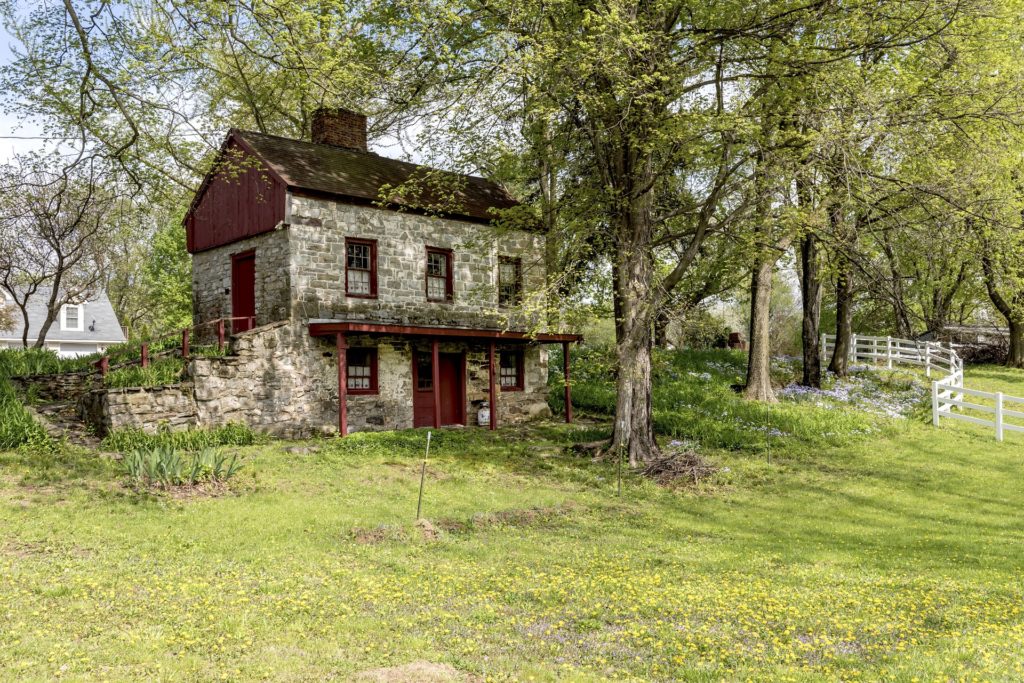 If you're considering visiting West Virginia from Northern Virginia, there are three towns that you can't miss: Harpers Ferry, Charles Town, and Shepherdstown – and they all are close enough for a day trip. And trust us, they're definitely worth the (relatively short) drive!
HARPERS FERRY
If you go by residents, Harpers Ferry is the smallest town on the list, with less than 300 people living there. But that doesn't mean that there's nothing to do – quite the opposite in fact! With a train track running through and the Potomac River running next to it, the opportunities for fun are almost endless.
Some of our favorite things to do in Harpers Ferry include:
Harpers Ferry National Historical Park.
This encompasses the town itself, which includes a wide variety of shopping and dining options. But one of the biggest attractions is the hiking. The park is considered to be one of the best walking trails in the US.
The park spans over 4,000 acres of land, including the midpoint of the Appalachian National Scenic Trail. It also features 20 miles of hiking trails for visitors and explorers of all levels.
Appalachian Trail Conservancy Headquarters
Stop here for advice, guidebooks, and all the memorabilia you could need. And if you're hiking the entire Appalachian trail (all 2,190 miles of it), it's considered the 'psychological midpoint' of the 6 month journey.
But for the rest of us, it's a great way to learn more about the history of the trail, where to hike, and what to expect along the way. Find out more on the Appalachian Trail Conservatory.
Split Rock Overlook
Said to be one of the most beautiful views in the area, this is one you definitely can't miss. It's also said to be one of the most historic options you can take.
This trail is 6.2 miles long and takes 3.5-4.5 hours to complete on average. You can learn more about the hike itself here.
True Treats Candy
After all that hiking, it's easy to work up an appetite. And that can very often include a craving for something sweet. True Treats Candy features treats from just about every time in history, including 'originals' like barks and roots.
It also has rare and iconic candy that many visitors may remember from their childhoods.
River Tubing
We can't let whitewater rafting get all the attention, right? If you're looking for a memorable way to pass a day under the sun, river tubing could be the perfect solution. Options include a whitewater route – perfect for the adventurer, or a flat route – perfect for families, kids, or just relaxation.
A bonus? Adventure centers often have more 'dry' activities too if you're thinking about a half day trip on the water.
In summary, if you want a cute and unique day spent outside, Harpers Ferry is one you can't afford to miss.
CHARLES TOWN
A short drive from Harpers Ferry but still worth its own trip, Charles Town is also home to a number of fun activities. Though it still features a number of historical spots, Charles Town has a bit more of a modern and bigger town feel than its neighbor in Harpers Ferry.
Some of our top activities include:
The Old Opera House.
Built in 1910, the Old Opera House has been a source of fun and entertainment for the community for over 100 years. In addition to plays, it is also home to fundraisers, festivals, and even classes in dance, acting, and voice.
Jefferson County Museum.
Located in historic downtown Charles Town, this museum tells the stories that shaped Jefferson County. It is also host to a number of events and educational opportunities on special topics and occasions.
Cool Spring Preserve.
Want to see some of the most beautiful native birds in the region? Then Cool Spring Preserve should definitely be at the top of your priority list.
The 32 acre preserve features marsh, meadow, and forest and is home to a wide range of plants and animals.
B Vintage Furniture.
If you are in search of that unique piece to really make your home decor pop, B Vintage is just the spot you need to stop by. With a seemingly endless supply of antiques and decor items, there's something for everyone here.
Needful Things.
For genuine diner style cuisine and environment, this is the place to go. Enjoy a hot and tasty meal at a great price. And while you're waiting, you can wander the store to find your latest furniture item or accessory.
Charles Town is a great place to go when you're looking for activities for a rainy day or for the whole family to enjoy.
SHEPHERDSTOWN
Home to Shepherd University, this quaint little city is more than just your average college town. But do be sure to stop by and wander the campus on your visit, it is full of beautiful old buildings and grassy squares.
Shepherdstown Music and Dance.
Home to a number of dances and concerts, this is the place to go if you want to get moving and here some amazing local talent. Get the schedule of concerts and dances and start stepping your way into a great time!
Morgan's Grove Park.
This 25 acre parked owned by the Shepherdstown Community Club is home to picnics, soccer clubs, and much more. It is also host to a number of events and parts of the facility can be booked for community and family gatherings.
Mountaineer Popcorn.
If popcorn isn't the first thing that springs to mind when you think of West Virginia, we understand. But maybe after you try one of the flavors like Jalapeño White Cheddar, it may be. See their other tasty flavors.
Shepherdstown Historic District.
A civil war historic site, this is a great place to learn some important parts of US history. Here you'll learn about how after the Battle of Antietam it transformed many of the buildings into a military hospital.
Pressed Flour.
What would any trip be without a tasty baked good? Sad, that's what (well, maybe that's not exactly the case). When you go to Shepherdstown be sure to check out Pressed Flour for macarons, cupcakes, cinnamon rolls, and more.
source
Even if you're just wandering the cute streets, a trip to Shepherdstown is definitely a fun-filled way to pass a day.
---
These fun activities in some of our favorite towns in West Virginia are just the beginning. If you live locally, in Loudoun County, you already know how close they are and how easy it can be to make a few trips even! And if you're in the district, why not plan a weekend away? Local lodging options in all of these towns are full of character and hospitality – sure to wash away the stress of a long week.
Where else do you love to travel in West Virginia? Tell us about it in the comments!
Looking for other local places to explore? Check out our communities page.
[1] image source