Considering downsizing your home? You're certainly not alone – there are plenty of reasons and motivations behind selecting a smaller living space. However, regardless of why you're choosing to move into a smaller home, there are a few key mistakes to avoid along the way. Keep reading to find out what these common errors are and simple ways to avoid them.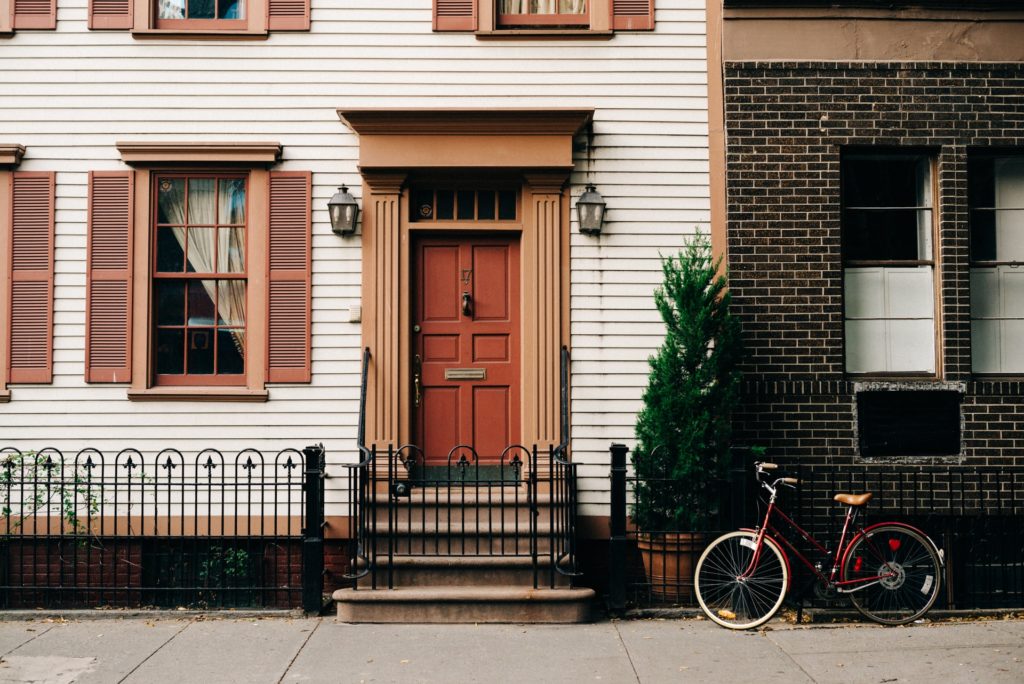 Lack of clarity around what you hope to accomplish by downsizing
There are a lot of benefits associated with downsizing your living. Be it paying off debt (or your mortgage!), saving money in retirement, reducing maintenance, or any other reason — make sure you are clear on your end goal. Knowing what you want to achieve through your downsizing efforts will allow you to make goals and benchmarks that are in alignment every step of the way through the process.
Solution:
Sit down and spend an hour or more brainstorming about your future. How does it look? What sort of financial situation will you be in if you remain in your current home? Do you envision a life of travel? No matter what you want to achieve, letting your mind act creatively and freely will help you to find clarity. 
Choosing the wrong kind of home
There's a smaller option to fit every taste and budget. A few common destinations for downsizing from a single family home include:
A condo or apartment

A tiny home

A van or a boat (for the adventurers out there) 

A single story home 
And each of these arrangements has different advantages and challenges associated with them.
Solution:
Make a list of all your 'non-negotiables'. These are the things that you know without a doubt you need to have in your new home. For example, if you know a fireplace and an onsite gym are on your list of 'must haves', switching to a smaller, single story home, likely won't be the best option; even if it is still a downsize and meets some of the other criteria in your search.
Overlooking your lifestyle needs
Are you planning on traveling the world? Or is hosting the grandkids over a long weekend your more likely scenario? No matter what your situation is, it's important to downsize in a way that still supports your overall lifestyle.
Solution: 
Having a home with too many or too few rooms can be wasteful or just plain inconvenient. Imagine a typical day in your life – what rooms do you use the most? Imagine a special occasion, like a holiday or a birthday; how would that look in your prospective new home? 
Forgetting to factor in hidden costs
Yes, it's true that many people turn to downsizing as a way to cut ongoing costs. But that doesn't mean the transition is free – or that there aren't some of the costs, or more, associated with your current arrangement. For example, you may be moving from a house to a condo, but how much are the fees? And don't forget the actual cost of moving (and in some cases, getting rid of the stuff you've accumulated along the way).  
Solution:
Work with an experienced buyer's agent when you're home shopping to help ensure that you're fully aware of the costs associated with any prospective property. Then, have an honest look at your current financial situation and see how the two compare. 
Being disorganized – in your home and your process
One of the biggest challenges associated with downsizing is the 'stuff'. Before you start really looking at homes, it's important to figure out what your most important possessions are. This way you can be totally sure that you're choosing a home with enough space to store the essentials. This also means being organized in your search process – from figuring out your goals, to getting a clear budget, to knowing where you want to live; and everything in the middle.
Solution: 
Keep a folder on your computer that contains essential information about your goals, financing, and even examples of your dream downsizing. Use this folder to also hold a list of all the items you know you can't leave behind. And use it as a one-stop destination for everything downsizing related. 
Trying to bring everything with you
One of the most attractive parts of downsizing is the opportunity to live a more 'lean' lifestyle. And it's important that you embrace this fact from the beginning so that you don't get to moving day and find yourself with an excess of 'things' and no place to put them.
Solution: 
Figure out what you really need – and try to sell or donate the rest. Still got too much stuff that you can't part with? A long term storage solution can help you to keep everything safe – without breaking the bank. 
Downsizing your home is both an exciting and challenging process. But the result – a lighter you, likely with less bills to pay every month, means that you've got more time and space to focus on the things you love.  Need help getting started on your downsizing journey? I'm experienced in helping people to find their perfect new homes – no matter the size. If you are a resident, or are looking to become a resident of DC, MD, VA, or WV, contact me today to help you get started finding your downsized dream home: sian@sianpugh.com or 703 966 1075.