The market is re-balancing, but even in a seller's market you can make more money if you pay attention and do some work! Your home has just one chance to make a great impression with each potential buyer. You want to present a clean, spacious, clutter-free home—the kind of place you would like to buy. Accomplish a little every day, and before long your home will be the one buyers have been dreaming of.
Below is a list you can print or you can download the PDF here.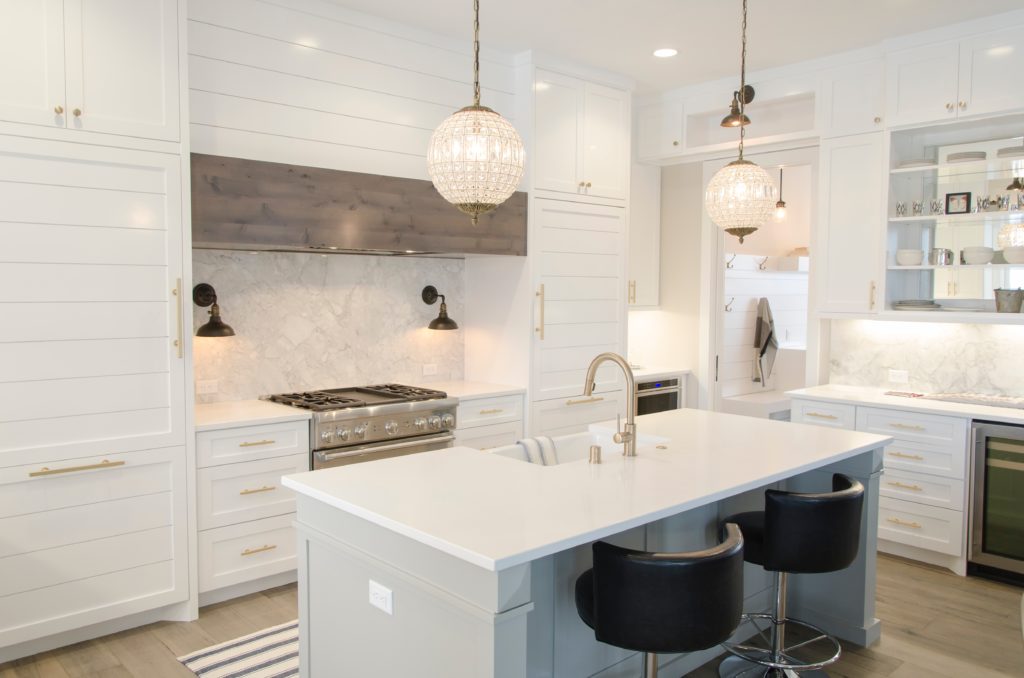 Exterior:
Mow, trim, edge, weed and mulch. Don't start re-seeding the lawn now.
Clean and repair patio and deck areas.
Remove shabby furniture.
Make sure pool or spa sparkles and any covers are also cleaned.
Clean and repair patio and deck areas.
Remove shabby furniture.
Make sure pool or spa sparkles.
Replace old storm doors.
Check for flat-fitting roof shingles. (You may want to hire a pro for this one)
Paint the front door and mailbox, touch up exterior paint.
Add a new doormat.
Shine brass hardware on front door, outside lighting fixtures, etc..
Make sure doorbell works.
Touch up paint on fences.
Power wash any stains or hard to reach grime away.
Interior:
Add a fresh coat of interior paint in light, neutral colors.
Shampoo carpeting, replace if necessary.
Clean and wax hardwood floors, refinish if necessary.
Clean out and organize closets.
Remove extra furniture, worn rugs, and items you don't use.
Repair problems such as loose door knobs, cracked molding, leaking taps and toilets, squeaky doors, closet or screen doors which are off their tracks.
Secure jewelry, cash, prescriptions and other valuables.
Update old fixtures for a modern look.
Declutter, declutter, declutter!
The Living Room:
Make the living room cozy and inviting, get rid of shabby things.
Clean or replace carpets.
Declutter and rearrange to emphasize space.
Pack away family pictures and mementos to depersonalize.
Tastefully decorate to match the season – warm colors in winter to create an inviting feel, cooler colors in summer for a more refreshing ambience.
Keep

coffee tables clear.

Use pillows & throws to soften the space.

Remove

all but a few decorative books.

Remove any furniture you don't need.
The Dining Room:
Set the table for dinner to help viewers imagine entertaining.
Replace outdated light fixtures.
Remove extra chairs from the table.
Remove extra leaves from the table.
The Kitchen:
Make sure appliances are spotless inside and out and everything works.
Declutter all counter space and remove countertop appliances.
Organize items inside cabinets; pack ahead anything you won't need before you move.
The Bathrooms:
Make sure tile, fixtures, shower doors, etc. are immaculate and shining.
Replace loose caulking or grout.
Update fixtures if needed.
Hang fluffy, new bath towels on the racks.
Coordinate linens in one or two colors.
Display a bottle of hand soap.
Clean or replace shower curtains.
Remove any cloth toilet lid covers.
The Master Bedroom:
Organize furnishings to create a spacious look with well-defined sitting, sleeping, and dressing areas.
Repaint to a neutral color, if needed. Touch up any paint spots.
Remove all clutter to create a calm retreat.
Invest in new bedspreads if necessary.
The Garage:
Sell, give away, or throw out unnecessary items. If it's a larger item that you must keep (think snowblowers or push mowers), consider getting a storage unit.
Clean oily cement floors.
Provide strong overhead light.
Tidy storage or work areas.
The Basement:
Organize and create more floor space by hanging tools and placing items on shelves.
Clean water heater.
Replace water and furnace filters.
Make inspection access easy. (Consider a pre-listing inspection)
Provide strong overhead light.
Drain water heater sediment.
Get systems serviced, if needed.
The Attic:
Tidy up by discarding or pre-packing items.
Make sure energy-saving insulation is apparent.
Make sure air vent is in good working order.
Provide strong overhead light.
When it's Time to Show Your Home…
Make sure your property profile folder, utility bills, MLS profile, house location survey, etc. are available.
Open all drapes and shades and turn on all lights.
Put away toys and other clutter; check to make sure beds are made and clothes are put away.
Give carpets a quick vacuuming.
Bake cookies or make coffee for an inviting aroma.
Turn off the television and turn on music at a low volume.
Build a fire in the fireplace, if appropriate.
Take pets with you or make arrangements for them to stay somewhere else.
Get an impartial third party to give your house the sniff test, and take care of any odors.
Dispose of trash in neatly covered bins.
Keep indoor temperatures comfortably cool in the summer and warm in the winter.
Want this list in a handy PDF? You can download it here.
Deciding to sell your home is a big step. If you're still on the fence about whether or not now is the time to sell, getting started on this list can be a great way to assess if you're ready. And once you've got a more neutral-toned home, if you'd like an equally as neutral assessment of your situation, contact me.
I'll take into account your goals, current situation, and everything in between to give you an honest answer about whether or not now is the right time to sell your home. If it is, I'll be happy to help you on the way. And if not, I'm happy to be your local real estate confidant. 😉
You can reach me by mobile at 703 966 1075 or by email at sian@sianpugh.com. Hope to talk to you soon.
Want more home selling content? Check out: