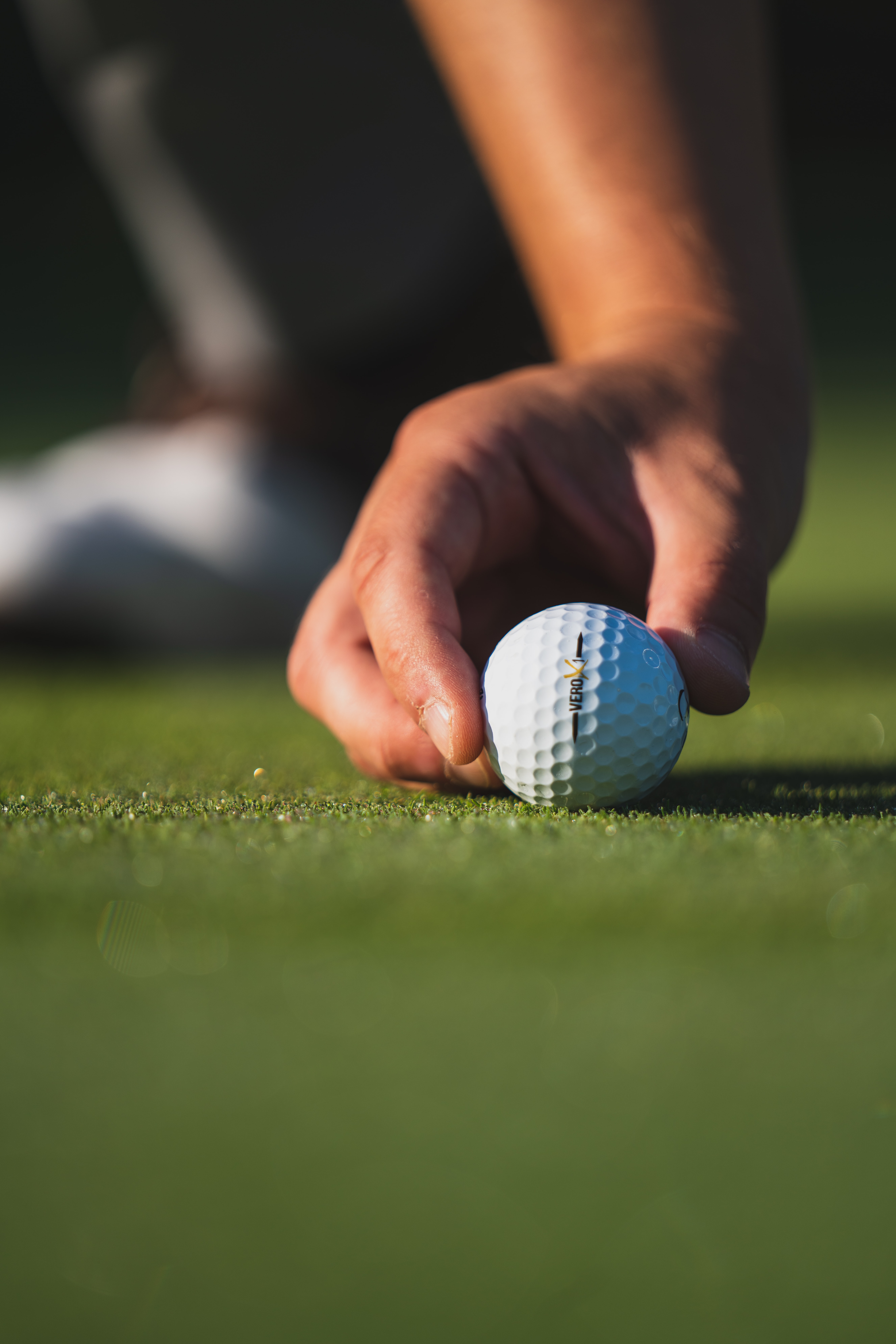 Note: This post was updated in 2023 to give you the most up-to-date knowledge on the best greens in the area.
Loudoun County, Virginia is home to some of the finest golf courses in the country. With rolling hills, lush forests, and picturesque views, it's no wonder that golfers from all over come to play here. Here is a full list of the best golf courses in Loudoun County.
1757 Golf Club 
This championship course is named after the year Loudoun County was founded, and it offers an exceptional golf experience. With a challenging design, beautiful scenery, and impeccable conditioning, 1757 Golf Club is a must-play for anyone visiting Loudoun County.
Learn more and visit here:
45120 Waxpool Rd.
Ashburn, VA 20147
Algonkian Golf Course
Featuring a public course with a back 9 consisting of hills, doglegs, and water holes, Algonkian offers a course that is accessible by both experienced and occasional players. Tee time booking is available through the app and online.
Learn more on their website and find the course here:
47001 Fairway Drive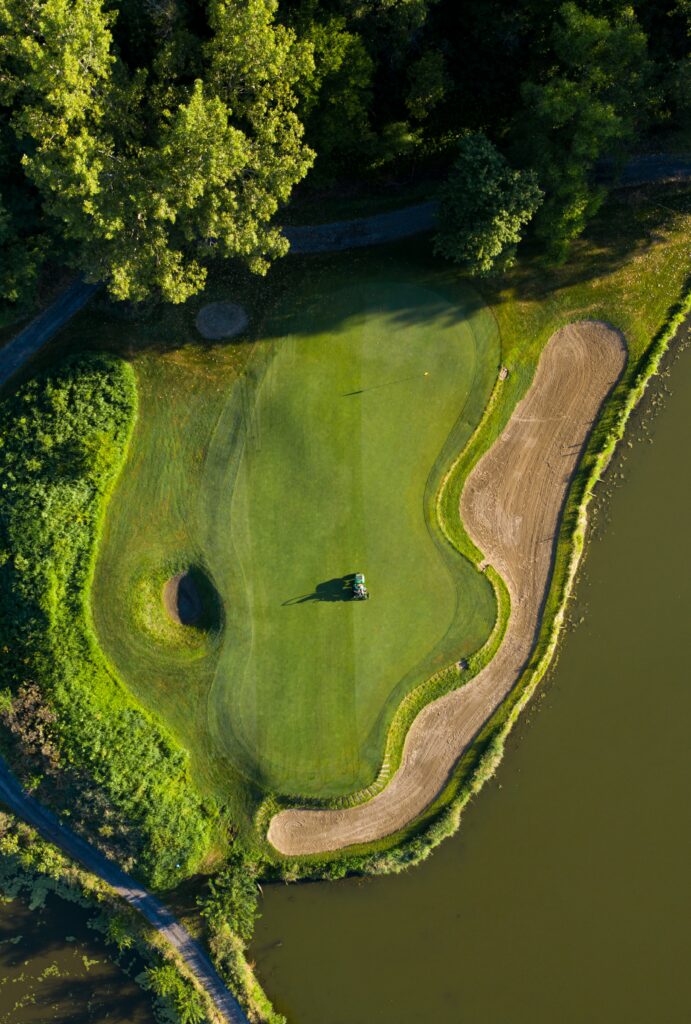 Sterling, VA 20165
Belmont Country Club and Golf Course
Belmont Country Club is home to an 18-hole Arnold Palmer Signature golf course that was nominated for the Best New Private Golf Course Award by Golf Digest in its inaugural year. Measuring 7.212 yards from the back tees, the natural elevation changes and wetland hazards challenge all levels of golfers. Belmont was rated the third most challenging golf course in Virginia by the USGA.
Find out more and visit here:
19661 Belmont Manor Ln.
Ashburn, VA 20147
Brambleton Golf Course
Built on rolling farmland and designed by Hank Gordon, this picturesque course opened in 1994. Brambleton Golf Course is open year round (weather permitting) and tee times are encouraged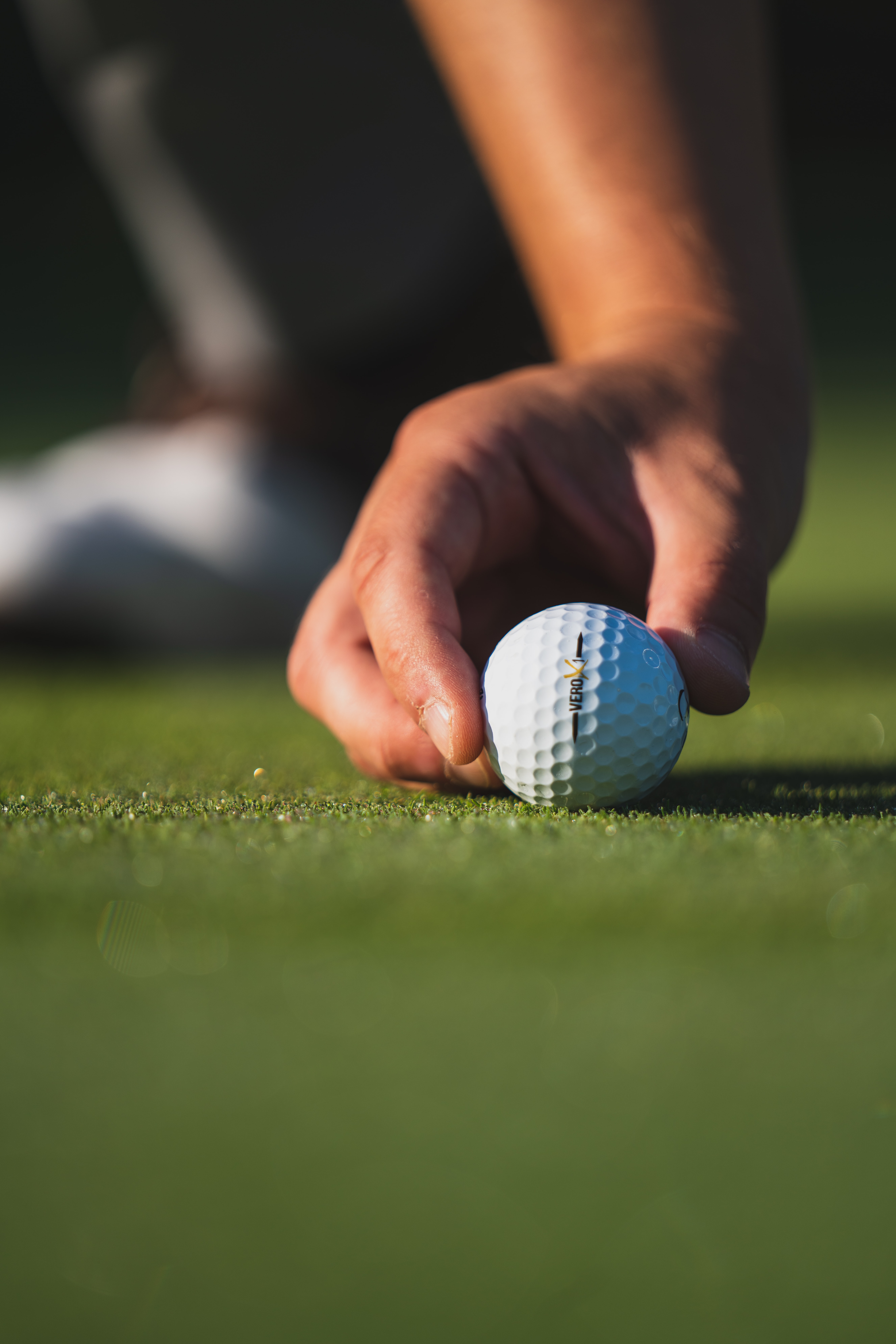 although not required.
Find out more on their website and visit here:
42180 Ryan Rd.
Ashburn VA 20148
Creighton Farms
This exclusive private club offers a challenging Jack Nicklaus-designed course, which is ranked among the best in Virginia. With pristine fairways, large undulating greens, and memorable holes, Creighton Farms is a true golfer's paradise.
Find out more here and visit at this address:
22050 Creighton Farms Dr.
Aldie, VA 20105
Dulles Golf Center & Sports Park
This center offers more than just golf. At their sports center, they have a driving range, golf lessons, mini putt-putt, batting cages, beach volleyball, and even gemstone panning. This is a great place for a family get together or a company picnic.
See their website and visit here:
21593 Jesse Ct.
Sterling, VA 20166
Herndon Centennial Golf Course
The course is 18 holes with a par 71. Its layout features well bunkered undulating greens, gently rolling fairways, free flowing tees, tree-lined areas, meandering creeks, and several water hazards. This is the closest golf course to the Dulles International Airport and an easy drive from downtown Washington D.C.
Find more info on their website and visit here:
909 Ferndale Ave.
Herndon, VA 20170
Loudoun Golf & Country Club
Founded in 1927, the Loudoun Golf & Country Club was organized to promote membership assembly, sports, and leisure activities. They provide an 18-hole championship golf course, tennis facilities, swimming and wading pools, and a full-service clubhouse with both formal and casual dining outlets.
Find out more and check out this location:
36967 W Main St.
Purcellville, VA 20132
Pleasant Valley Golf Club
Designed by Tom Clark of Ault, Clark & Associates, Pleasant Valley Golf Club features rolling hills, hardwood trees and native grass meadows. It also has a modern clubhouse with a fully stocked Pro Shop, complete outing facilities to host tournaments, 18 championship holes, practice facilities, and more.
4715 Pleasant Valley Rd.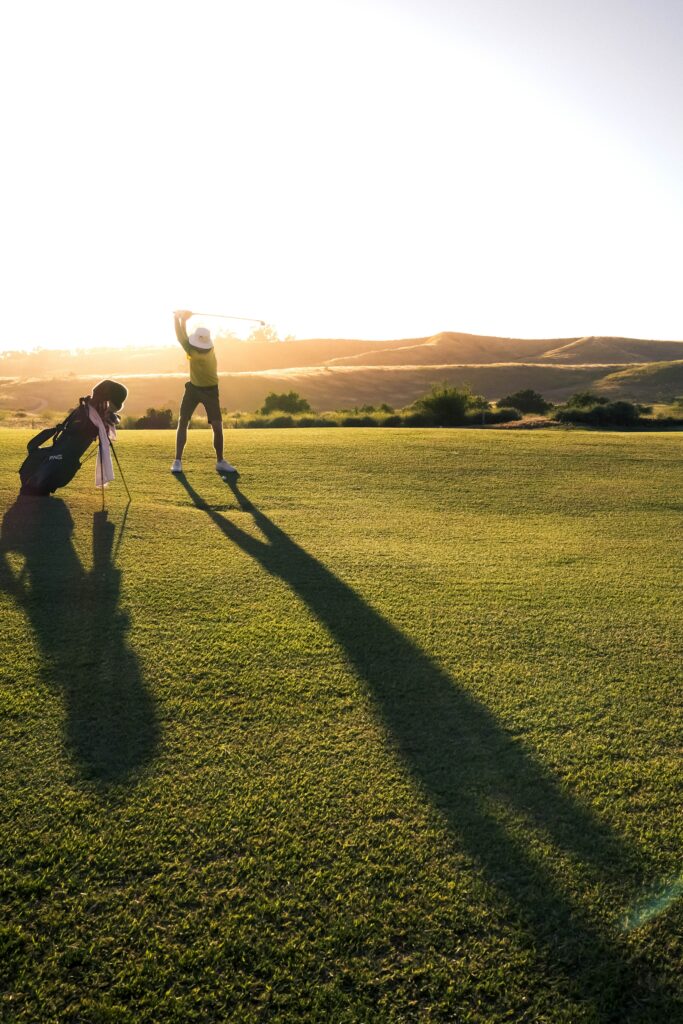 Chantilly, VA 20151
Pohick Bay Golf Course
Pohick Bay is home to a well maintained 18 hole, 6400 yard, golf course that is open year round if weather permits. It opened in the early 80's and has been one of the area's most popular public courses since. It's known for being fairly difficult while still being one of the most affordable around.
See more info and find the course here:
10301 Gunston Rd.
Lorton, VA 22079
Raspberry Falls Golf & Hunt Club
Raspberry Falls Golf & Hunt Club was built in 1996 and laid out by Gary Player Design, a firm headed by one of the golfing world's greatest players. It has become one of the most popular daily-fee courses in the Washington D.C. area and boasts a fantastic experience for visitors.
Learn more on their website or visit here:
41601 Raspberry Dr.
Leesburg, VA 20176
River Creek Club
River Creek Club is the Washington, D.C. area's first private, gated country club community. The 600-acre planned community, with a championship Ault-Clark 18-hole golf course bordering the Potomac River, prides itself on being inclusive and altering the stuffy feel of other clubs.
See more and find them here:
43800 Olympic Blvd.
Leesburg, VA 20176
South Riding Golf Club
South Riding Golf Club is popular with all skill levels and offers a challenging layout with a variety of tee placements. The course is semi-private and open to everyone. With a world-class practice facility and standby professionals there to help, you are sure to have a great game. 
Find out more on their website:
43237 Golf View Dr.
Chantilly, VA 20152
Sterling Park Golf Club
The Sterling Park Golf Club course opened in 1964 as a semi-private, 18-hole course with large fairways and tricky water hazards. They boast about their average 3 hour game in comparison to other courses that average around 4 ½ hours to play. This gives you more opportunities to get a round in after work or before weekend chores.
Find the course here and see their website to learn more
333 S Sterling Blvd.
Sterling, VA 20164
Stoneleigh Golf and Country Club
As one of the leading golf tournament facilities in Northern Virginia, Stoneleigh has hosted the Mid-Atlantic PGA and the Virginia State Golf Association. On top of golf, they have a lovely wedding venue, tennis courts, a tavern, and a pool.
Find out more and visit here:
35271 Prestwick Ct.
Round Hill, VA 20141
The Golf Club at Lansdowne
The Golf Club at Lansdowne isn't only a golf course, it's also an upscale resort with modern rooms and free WiFi, dining, a spa, and an aquatic complex.Their spa is fantastic and with all the added amenities, you could easily spend a weekend here.
See their website and find the club here:
44050 Woodridge Pkwy
Lansdowne, VA 20176
Topgolf
Topgolf has multiple locations across the country. It's a sprawling entertainment venue with a high-tech driving range and swanky lounge with drinks and games. It makes for a great Friday night out.
Find Topgolf here:
20356 Commonwealth Center Dr.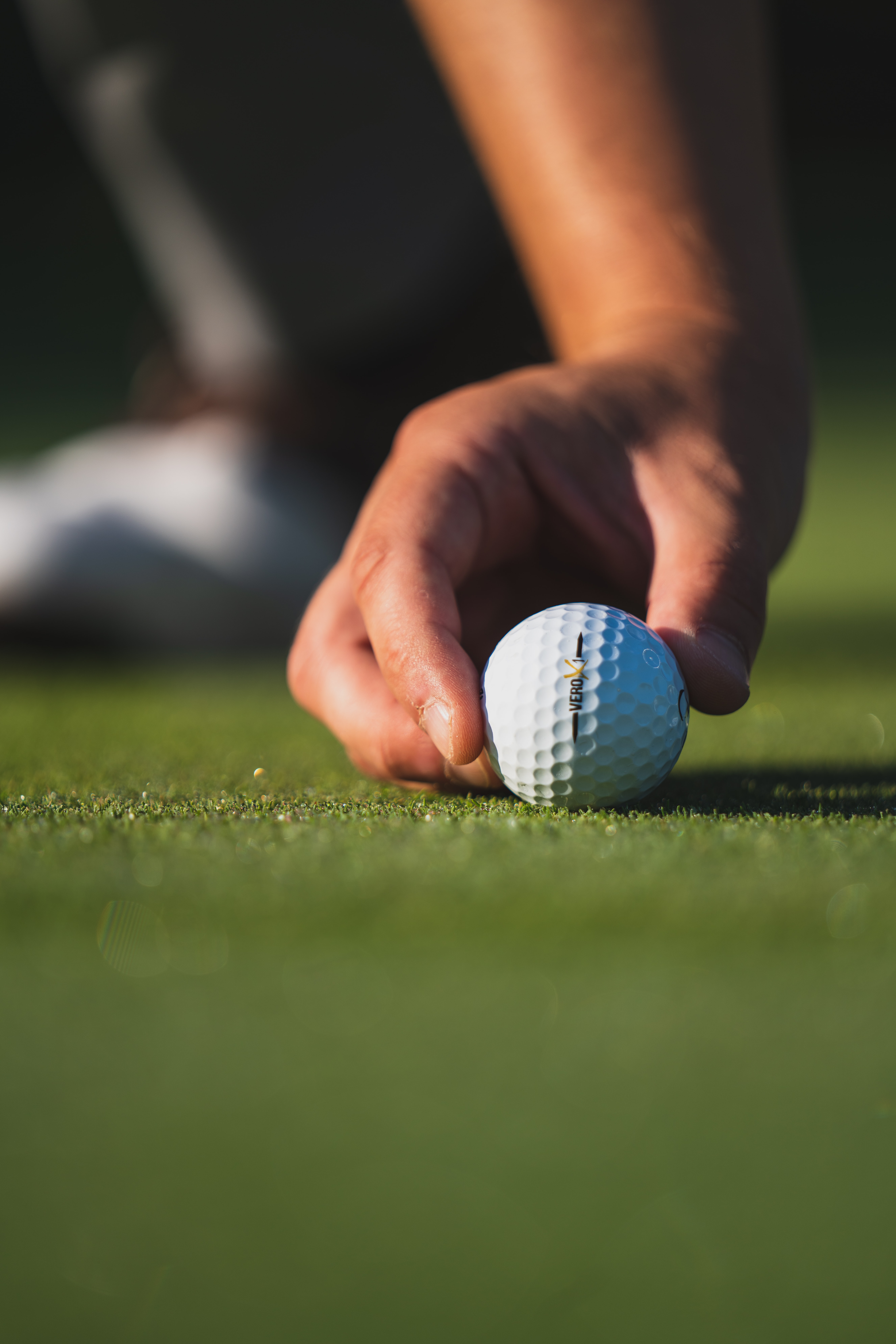 Ashburn, VA 20147
Trump National Golf Club
 Trump National is the home of two championship golf courses created by Tom Fazio and Arthur Hills. The golf courses grace 465 rolling acres along the scenic Potomac River. They sport tennis courts, two world-class golf courses, and fitness and aquatic centers.
Learn more and visit here:
20391 Lowes Island Blvd.
Sterling, VA 20165
Here are some other lists of things in our lovely area:
Arts & Crafts in Loudoun County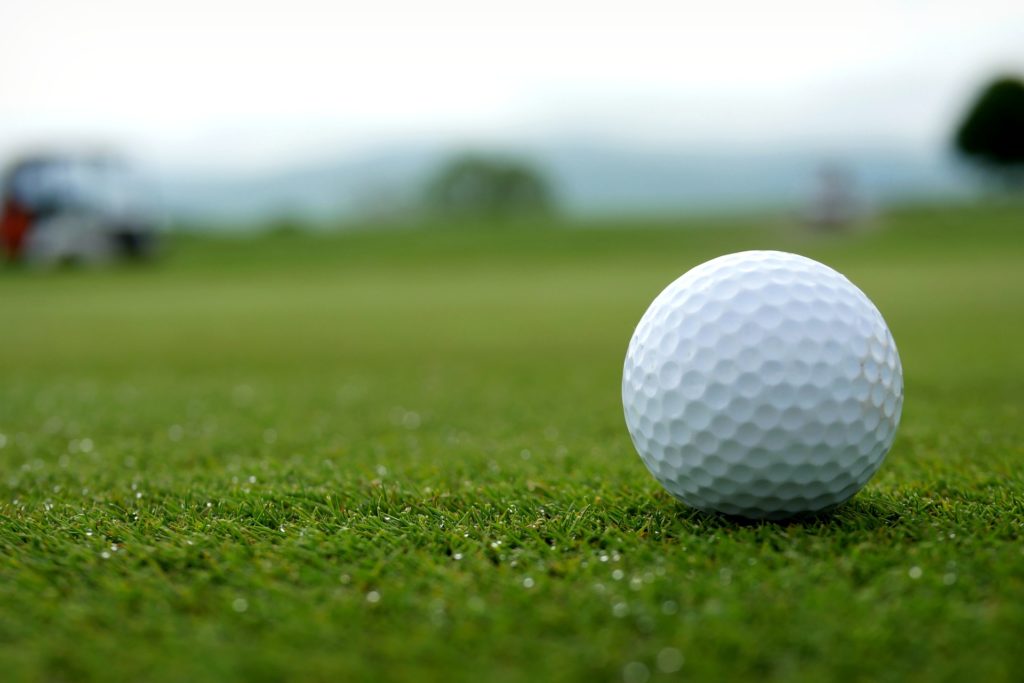 Places of Worship in Northern VA
Community Supported Agriculture in Loudoun
Wineries in Loudoun County and Surrounds
Where to Stay in Loudoun and Surrounding Counties
Breweries in Loudoun and surrounds