If you're looking for Purcellville restaurants, in the past you may have been a little bit limited. Not a lot though; there have always been quality restaurants in town, but somehow they lacked variety. And understandably so – for many years, Purcellville was a rural community, with farms and tractors seemingly equal in volume to minivans and housing developments. It created a nice balance of peace with convenience.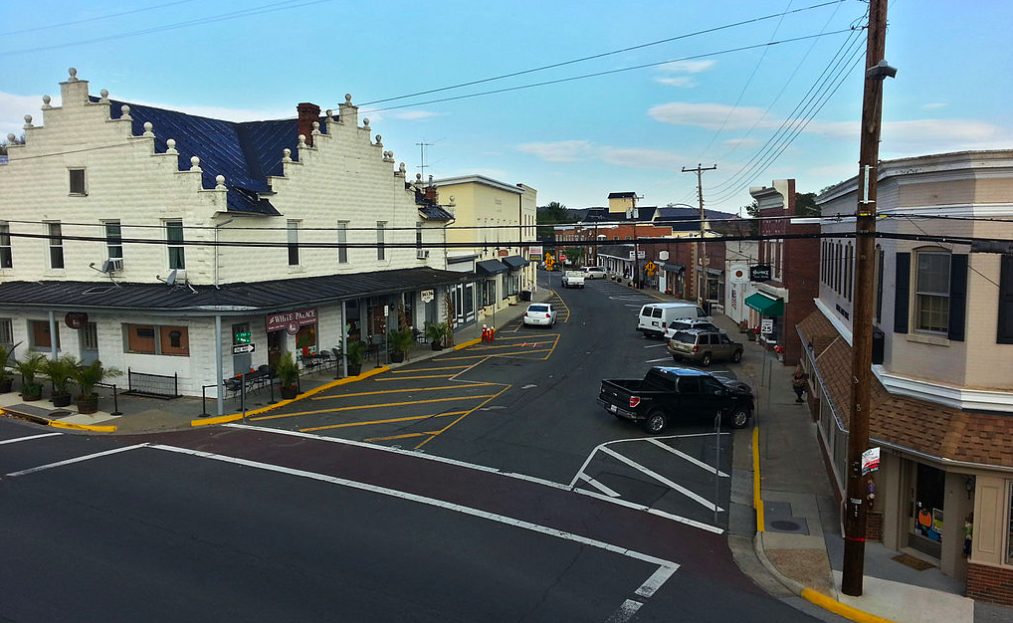 Photo from Wikipedia
I would be lying if I said things hadn't changed. Not to say that they are any better or worse, but rather, different. One clear benefit of this difference is in the range of food that has made its way into our town. Having a diverse selection of restaurants in Purcellville is beneficial for a number of reasons:
Introducing us to new cultures and cuisines

Encouraging our dining and entertainment dollars to stay local 

Helping to build a sense of community in the town

Attracting visitors from neighboring communities and afar 
The point I'm trying to make with all of this is that when you're trying to decide where to eat, choosing a restaurant in Purcellville is a great place to start.
Here's a list of some of my favorite restaurants in Purcellville. Looking for things to do as well? Don't miss my Purcellville community page. 
Breakfast – still the most important meal of the day? While nutritionists are undecided on the relative importance of the meal, one thing is for sure – it's definitely one of the tastiest ways to start the day. Some of my favorite places to get breakfast in Purcellville include: 
Petite Lou Lou: Any restaurant that emphasizes 'joie de vivre' (joy of living) as their outlook and mantra is good by me! Add in delicious French breakfast foods, both savory and sweet, and you're on your way to a fantastic day. Not in the mood for a crepe (if that's even possible)? Then be sure to try one of their quiches or croissants.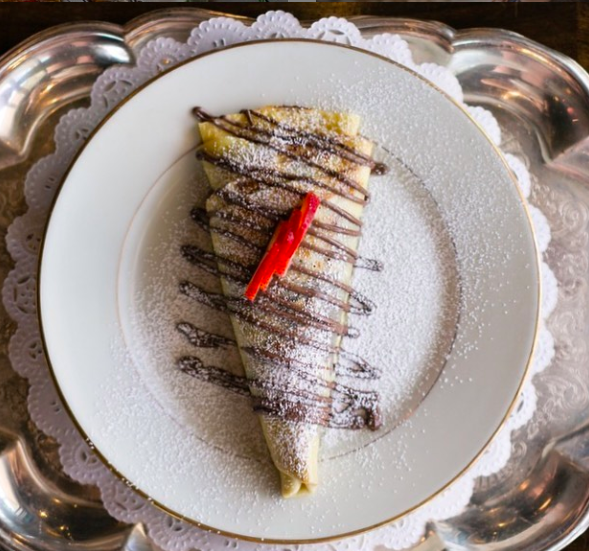 Petite Lou Lou
Nery's Pupuseria: A pupuseria is a thick corn tortilla that is generally filled with a combination of meats and cheeses. In other words: if you want a delicious and supremely filling breakfast to get your day off on the right foot, stop by Nery's. Breakfast items also include scrambled eggs, plantains, and much more.
Market St Coffee: A Purcellville staple, Market St has been part of the local scene for many years. It's known for a range of specialty drinks, pastries, and breakfast turnovers to suit any taste. An added bonus? They have incredible gelato. So when the urge to have ice cream for breakfast hits you, you'll be all set.
I was recently re-introduced to The Purcellville Family Restaurant and am now a big fan of their Greek Omelette. This restaurant is very popular with Purcellville locals, so you'll be seeing a lot of them! They don't have a website, but they serve breakfast and lunch as far as I know.
If you're looking for something a bit faster, there's a local Starbucks for your tried and true favorites. 
When lunchtime comes around, you want something that is convenient and tasty. Something that will fuel you for the rest of your day, while also giving you a chance to relax and recharge for a little while. Luckily, there are plenty of places to get lunch in Purcellville that fit into this category:
900 Degrees Brick Oven Pizza: Pizza and lunch are the classic combo that keeps on giving. Really, what better mixture of cheese and free time is there? Since 2010, they've been serving up all your favorite New York style pizzas, plus a selection of tasty pastas.
My Deli & Cafe: Sometimes all you really need is a sandwich. And some baklava. And an espresso to give you the energy to power through the food coma that comes from a delicious but filling lunch of giant sub sandwiches and baklava. This locally owned spot has a great blend of Greek and American offerings, so you're sure to find something you like.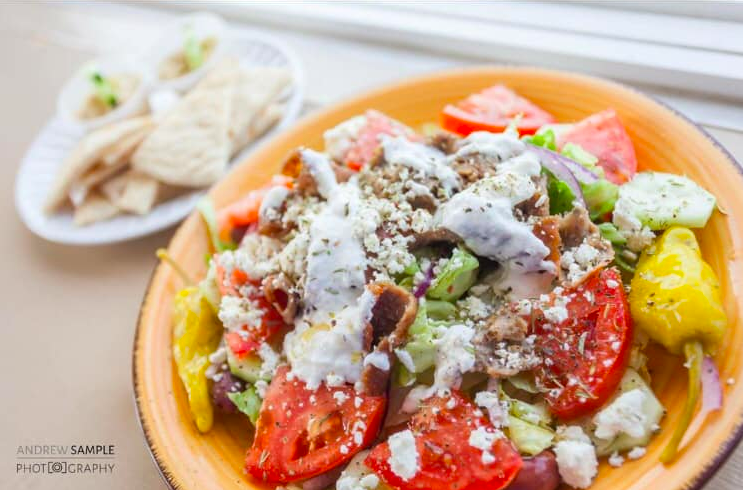 My Deli & Cafe
Smokin' Willy: If you're in Virginia and you're in Loudoun County, well, it's a little bit country. So, naturally you'll have the opportunity to taste some BBQ. They have all your favorites like ribs and pulled pork, plus a selection of house favorites like brisket mac and cheese and tex mex tacos. 
Coach's Corner: Looking for that casual but tasty sports bar type setting? Here you can catch the game, eat some wings, drink some beer, and generally enjoy your lunch – weekday or weekend. Not into wings? Choose from a range of burgers, flatbreads, sandwiches, and other American-style fare. 
Market Burger: Burgers, fries and shakes. While this particular lunch can be found in most towns in the USA (and around the world for that matter), the quality of the ingredients greatly impact whether the burger is something you eat in order to stop being hungry, or because it tastes good as well. Market Burger prides themselves on sourcing the best local ingredients whenever possible. 
Dinner time is here. And we're somehow still hungry, despite having a delicious lunch at one of the above locations. So when it comes time to choose where you'll have dinner in Purcellville, fear not because all of the choices have one thing in common: they taste amazing: 😋
Magnolias at the Mill: Made out of an old mill (with some serious renovations, of course), Maggies is as much a part of Purcellville as any other local fixture. If you're looking for a top shelf cocktail and a seasonal rotating dinner that will leave you craving more, add Maggies to your list.  When I moved out to western Loudoun the Washington Post described is as "An oasis of fine dining in the desert of western Loudoun County". The desert has gone, but Maggies is still here!
Finn Thai: Okay we admit it, when it's cold outside or we just don't feel like cooking, Finn Thai is one of our go-to dinners. Thai food is influenced by a range of different cultures, so the unique taste and fragrant aroma make this a great option for those long winter evenings. 
The Purcellville Pub: Dinner and a beer, anyone? Opened in summer of 2019, the Purcellville Pub is a great option if you're in search of American-style food and your favorite cocktail after a day of work or relaxation. It also brings that 'pub' environment to Purcellville; with a Loudoun County twist.
Casa Tequila: Because sometimes you just want a burrito. I get it. When the craving hits, all you can do is surrender and find your closest Mexican restaurant. And if that feeling descends upon you at dinner time, make sure to head over to Casa Tequila and get your fill of rice, beans, and more. Oh, and margaritas. Don't forget the margaritas. 
West End Wine Bar: To many, a wine bar is the best kind of bar. Especially when it is combined with farm-to-table dining. Don't miss the live music and wine tastings that are common throughout the evenings (along with a great happy hour menu, of course). Make sure not to miss their desert menu!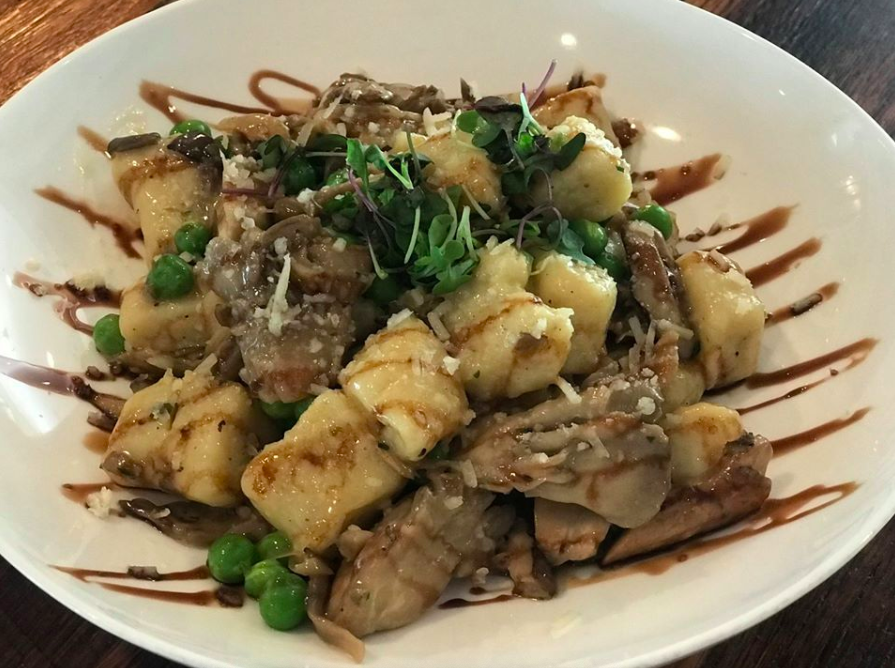 West End Wine Bar
And the best pub outside of London is located in the basement of West End (only go Monday thru Friday when Joe is the best Martini maker in Purcellville!)
Are you hungry yet? Because I am. But thankfully, the day is early yet, so I've got plenty of time to fit one of these options into my day. Especially as many of the places that serve a killer breakfast also are a great option for dinner; and vice versa. 
Do you have another favorite restaurant in Purcellville? Where is it and why? Leave it the comments below so we can all improve our next meal options. 
Looking for content related to real estate? Make sure to check out my real estate blog for posts on topics like home inspection tips, CMAs, and how to sell your home for the most money.