Clean Your Windows First: By starting out cleaning your windows, you will be able to see what needs to be cleaned!
Mix ¼ cup vinegar, ½ teaspoon natural liquid soap and 2 cups water in a spray bottle.
To use the cleaner, spray onto the glass, scrub as needed with the rough side of a kitchen sponge, and squeegee off.
Use a cotton cleaning cloth to dry off the blade of the squeegee between swipes.
Remove blinds and wash in bathtub with vinegar and water or use some old rags and straight white vinegar.
Clean Your Kitchen and Bathrooms
Mix together 1 cup baking soda, ½ cup salt (not iodized), ½ cup washing soda and 5 drops lemon essential oil – for scent (optional).
Lightly wet surface with water or undiluted white vinegar.
Sprinkle powder on and let sit 5 minutes.
Scrub with sturdy brush until clean. Use a toothbrush for grout.
Rinse with water or vinegar (for really bad messes).
Spray water over the bottom of the oven and add a lot of baking soda (about 1/4-1/2 inch thick) and then spray with more water to make a paste.
Leave it overnight. In the morning, scrape out all the baking soda mixture (which is brown by this point) and then use a wire brush to scrub any tough spots.
After all the baking soda has been wiped off, a vinegar and water rinse will leave a spot free shine.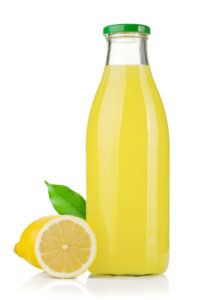 Polish Up The Furniture: For wood furniture combine ¼ cup lemon juice with ½ cup olive oil, and wipe over the furniture with a soft rag.
Clean Your Floors: For non-wood floors, combine one part white vinegar with two parts warm water in a bucket. Use a mop or rag to scrub down the floors with the solution.
Over an extended period, vinegar may cause dull wood floors. An alternative natural cleaning solution is 1/4 cup of dish washing liquid for a bucket of warm water. For spot cleaning needs, sprinkle baking soda on the affected area and scrub with a sponge.
Freshen Up Carpets and Rugs
Vacuum extensively to get as much of the dirt and fluff out of the carpet or rug.
Mix 1/4 cup salt, 1/4 cup borax and 1/4 cup vinegar, then apply this paste to stains or high traffic areas. Let the paste to sit on the carpet for several hours until it dries completely, then vacuum it.
Fill a steam cleaner with very hot water and 1 cup of white vinegar to every 2 ½ gallons of water. Soak the carpet and then go over it 3 or 4 times in suction mode.
Leave the carpet to dry completely before walking on it and bringing the furniture back – this will prevent divots in the carpet from the furniture if you move it around.
For the Outside: Rent, buy or borrow a power washer and wash all of the surfaces and decks etc.
Looking for more tips to help you prepare your home for sale? You may enjoy our post 10 More Tips for Selling Your Home.