Regardless of whether you've been house hunting actively, or just listening to the news, you've likely noticed that the housing market is moving fast. Like really fast. So that means if you fall into the first category, you're probably looking for ways to get a competitive edge on other buyers. And one of the best ways to do so is by becoming an expert on what homes are hitting the market.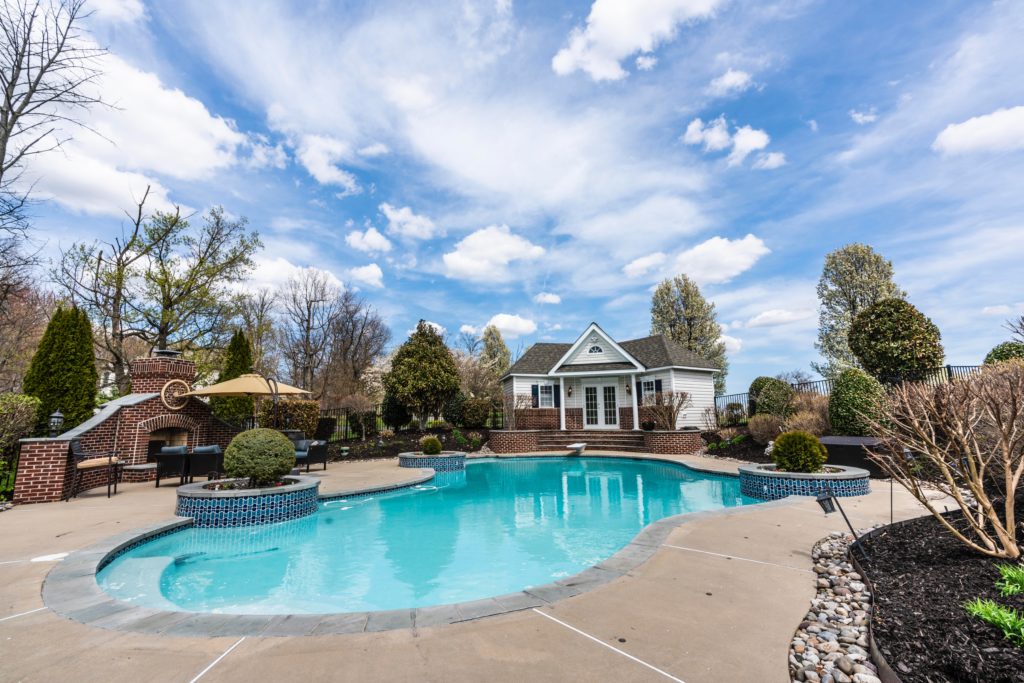 Having early knowledge on when homes come available means you have the opportunity to see them earlier, so you can make an offer first. So, how can you be sure that you're up-to-date on the latest homes without spending hours refreshing your search and combing through property searches? 
Keep reading for a few of my top tips to help you see new homes first and without having your laptop glued to your side. 
And one thing to remember is that I'm outlining steps on how to use the search tool on this site. I recommend doing this over Zillow or other similar sites because my search is updated automatically from the local MLS. This is because 3rd party property search sites have a different objective when providing their search tool; which can lead to the information being less accurate than it is here. 
If you're new to house hunting, checking out the market, or are ready to buy…
Use my real estate search to get started. Make sure you check the box labeled "New (Within 7 Days)" to filter only by the latest listings. As this list will be shorter than if you open up the search to all time frames, this is a great place to start.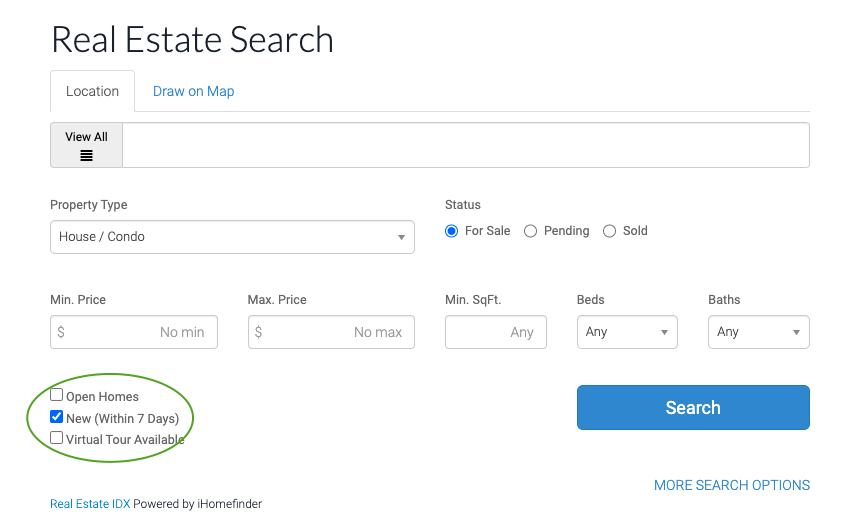 Once your results have loaded, you'll need to sort them so that you see the newest listings first – reading from left to right. Just click on the 'sort' dropdown and then select 'listing date' and you'll achieve this.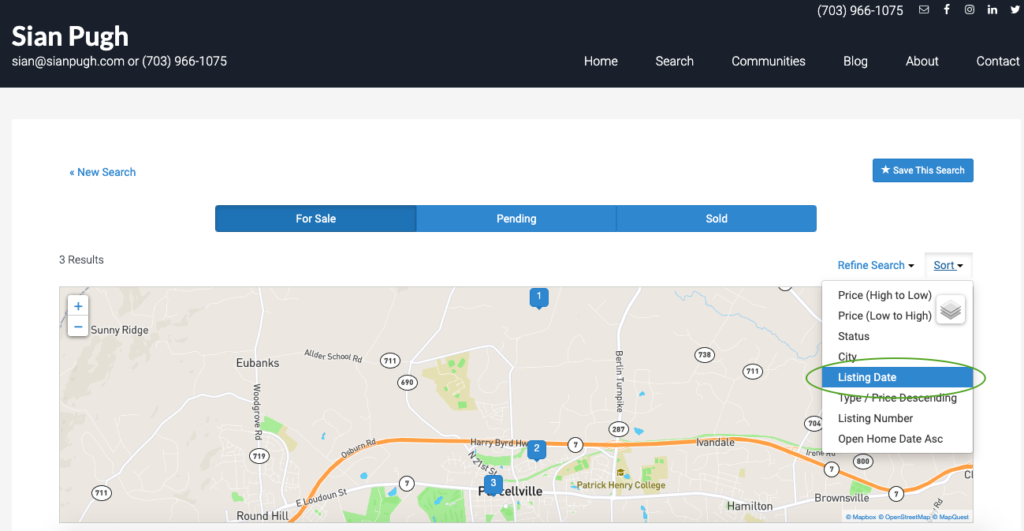 If this is a search that you're going to want to repeat, save yourself hours of time by signing up for email notifications. This way, you won't have to actually search yourself and every time a new listing comes active that meets your search criteria, you'll get an email letting you know. How easy is that?? The pop up below will appear every time you create a new search.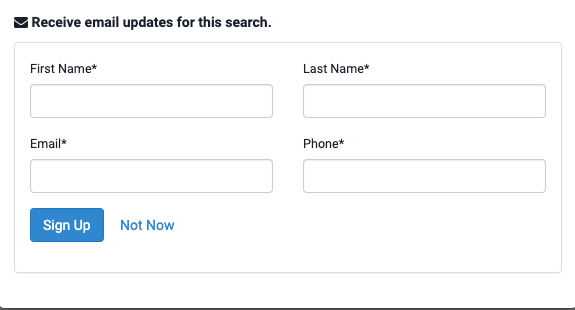 You can also achieve this by hitting the 'save this search' button on the top right side of the results screen. And the beauty of this is that you can create as many searches as you want – so you can be sure any and all new home opportunities don't sneak past you. In any case, knowing that a home is available, the moment it's available means you can quickly hop in the car and go take a look – fast. 
Knowing what homes are on the market first is one of the most effective ways to get ahead of your competition when it comes time to buy. However, having an experienced real estate agent on your side can be even more effective. This is because we have access to additional search tools — plus a 'real estate grapevine', which can give us advance notice of what's coming, before even the MLS knows. 😉 
Looking for your new home in DC, MD, VA, or WV? I'm licensed in all four locations and would love to simplify your search process. Contact me today at sian@sianpugh.com to get a list of homes matching your criteria sent straight to your inbox. 
Did you like this post? You may also enjoy: