Washington, DC, is a city rich in history, amenities, and of course, the daily matters of our nation. For these reasons and many more, it's no surprise that hundreds of thousands call it home; and many more visit for business and for pleasure. Though there are many great reasons to call DC home, sometimes the perks of living outside of the capital can outweigh the benefits of living within it. You may need more space. Or want a job outside of the city. Or would just prefer a more quiet and private lifestyle.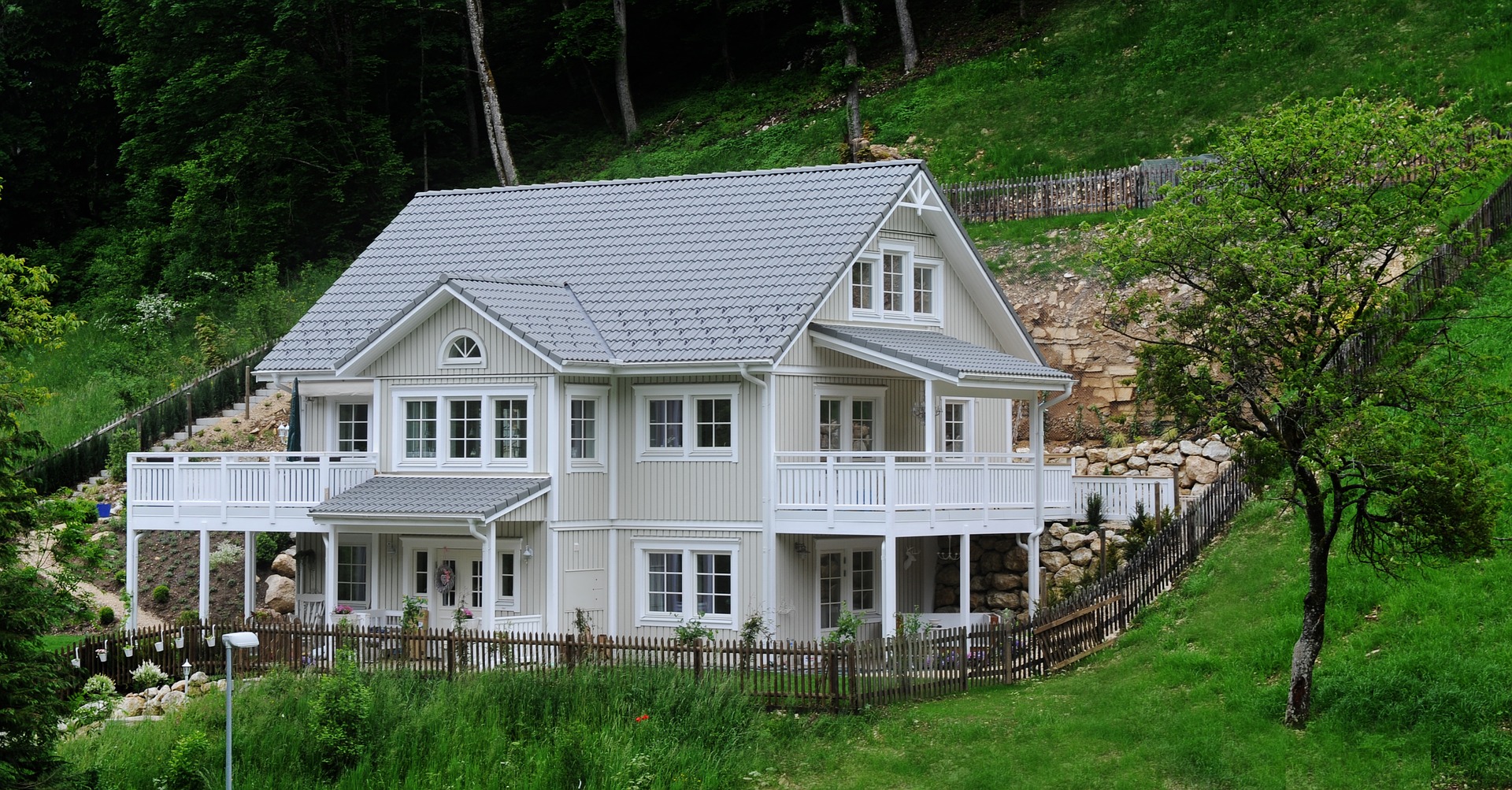 Whatever the reason, I understand. If you're considering moving to Virginia from Washington DC, you may be feeling a bit overwhelmed with the options and logistics of the move. After all, there are so many incredible neighborhoods and communities to choose from, all with their own unique taste and culture. And there are also the logistical challenges: what are the tax differences, for example? Or transportation options?
Luckily, these challenges can all easily be overcome with a little research and professional advice. Here are some thoughts to give you an idea of where to begin. 
Keep reading for my condensed guide on moving from Washington DC to Virginia.
PART 1: PLACES TO LIVE IN VIRGINIA
There's a community to match your every interest in Virginia. Depending on whether you're looking for the walkability that you've become accustomed to in DC, suburban living, or even a more rural lifestyle, there's a county in Virginia that has what you need. Here are a few of my favorite neighboring counties in Virginia that you might like as well. 
ARLINGTON COUNTY
At just five miles from the center of the Capital, it's the closest you'll get to DC without actually living in DC. It's probably also the most similar in terms of walkability and lifestyle – especially given its proximity to the Potomac River. It also offers the convenience of commuting into DC and to other major employers in the area like United Airlines or Deloitte.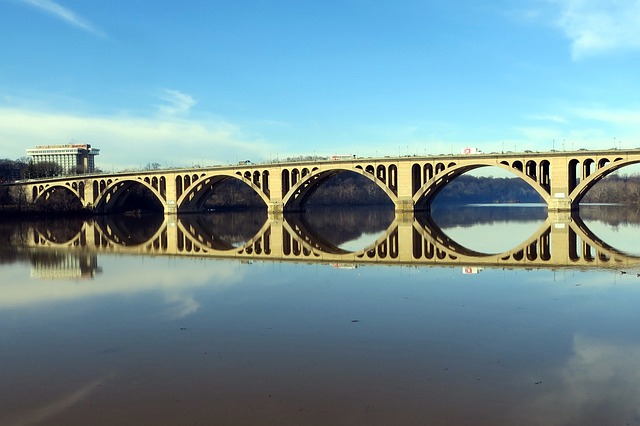 Though it's often recognized as a hotspot for young professionals, it's got plenty to offer for families as well. In fact, Arlington is often at the top of the ranks for school quality in Virginia and in the nation as a whole. It also has a number of attractions ranging from sports stadiums, to wine bars, to the trails on Theodore Roosevelt Island. So in other words, whether you're looking for an easy trip into DC, without having to actually be in DC, Arlington could be your perfect new home. 
[See homes for sale in Arlington, VA]
FAIRFAX COUNTY
Home to a number of US intelligence agencies, a major university, and many Fortune 500 companies, it's easy to understand why you may want to live in Fairfax County. If you're ready to give up the city life and are seriously considering something a little more low key, but still with every amenity you could imagine, Fairfax County may (rightfully) be at the top of your list.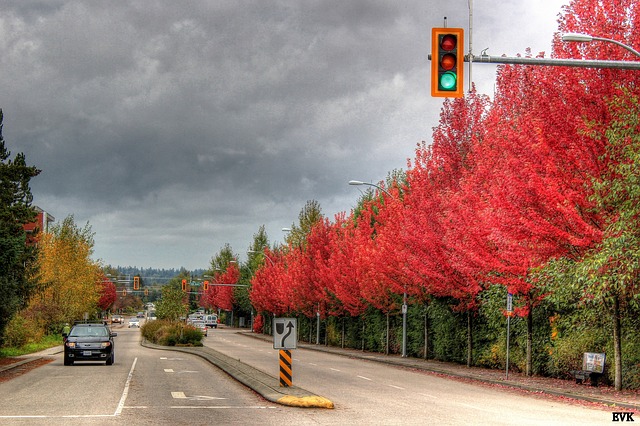 Like its neighbors to both the east and the west, Fairfax County also has an excellent school system, including the Thomas Jefferson High School for Science and Technology. It also has a wide range of neighborhoods, some that are perfect for growing families and others that will suit any young and motivated professional. Some neighborhoods may not be as big on walkability as others, so there's a chance you might need a car in Fairfax if you don't already have one. 
[See homes for sale in Fairfax, VA]
LOUDOUN COUNTY
As a longtime resident of Western Loudoun County, I might be biased when I say that Loudoun County is the best of the bunch. But if you're in search of country serenity, vineyards, and space to breathe that can't be found in many places further east, Loudoun County is where you want to be. And like other parts of Northern Virginia, it is host to a number of excellent schools for kids of all ages. 
With this more rural lifestyle do come trade offs though – you will definitely need a car and if you want to be able to use it for 12 months out of the year, you'll likely want it to have 4-wheel drive (though the Eastern parts of the county aren't as vulnerable to major snowstorms). It's known for incredible mountain views and a pretty tolerable commute into Fairfax, but it's likely a bit far for most into DC itself. Though with the upcoming 'Silver Line' on the Metro, that commute could get a whole lot easier.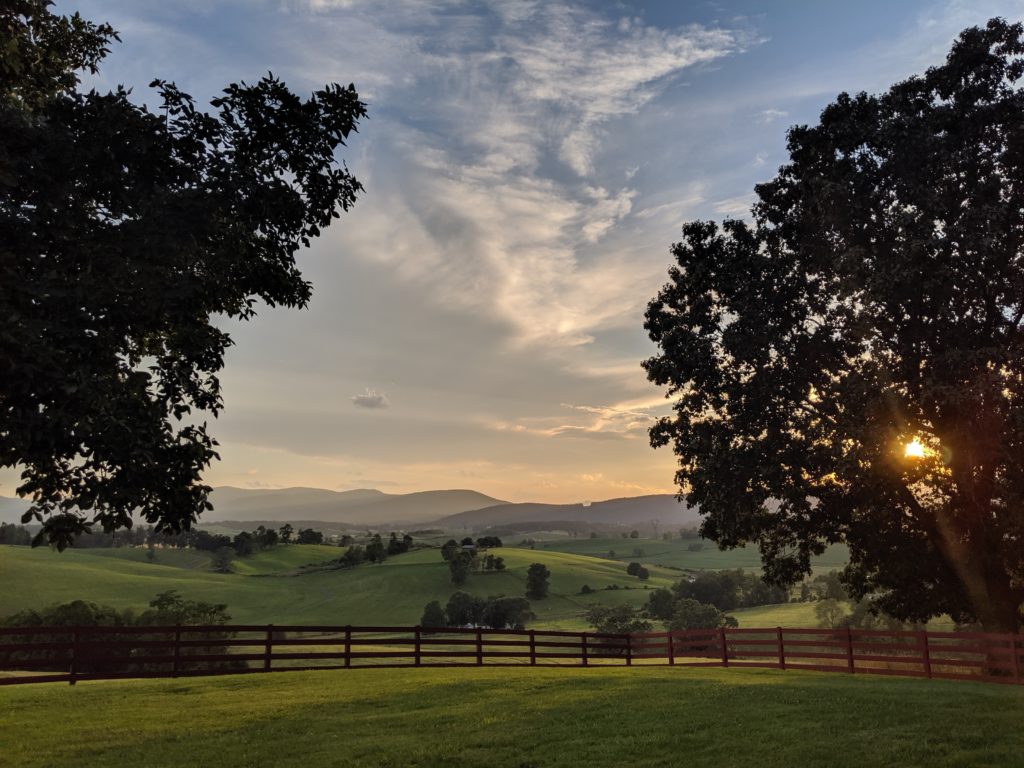 [See homes for sale in Loudoun, VA]
PRINCE WILLIAM COUNTY
Another great place with everything you need just a short drive (or in some cases, walk) away. It is also home to a number of big businesses that employ professionals in life sciences, IT, and in a number of federal agencies. Some neighborhoods even have water access via the Occoquan Bay – so if you've got dreams of the boat life, Prince William county could be it.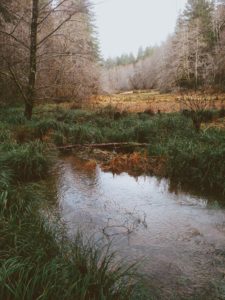 In addition to many modern comforts, you can also find an interesting taste of the past with the Manassas National Battlefield Park, along with a number of related attractions. There's no lack of things to do or places to explore (not to mention having great schools and neighborhoods), no matter which town you ultimately settle down into.  
[See homes for sale in Prince William, VA]
Which Northern Virginia community should I choose?
Luckily, no matter where you end up in Virginia, you're going to fall in love with it. Another bonus is that all of these communities have a few distinct advantages that make them a great choice for those who are ready to leave DC:
Convenience to the District itself

More space, less population density

Easy access to Dulles Airport

Excellent public schools

To help you decide which one could be the right place for you, I recommend following these steps for each area that you're interested in:
Make a list of the things you know you absolutely cannot live without. Memorize it and do some research. Do the cities you like the sound of have these amenities?

Go visit! A bunch of times. In the evening, during the day, over the weekend – as many times as you can.

Write down the pros and cons for each location

Go stay in an AirBnB or vacation rental for a few days. Try living your 'life' as normal. Do the commute. Go buy groceries. See how it is on your morning run. Sometimes somewhere can feel incredible until you actually try living in it.

Return to step two and repeat steps 2-4 as necessary.
Don't miss my communities page for a look into some of my favorite towns in the region.
PART 2: FINANCIAL THINGS
Moving is often regarded as one of the most stressful events of one's lifetime – and that doesn't even include the actual buying of the home! Finances are usually at the forefront of any decision to move or to buy or sell a home, so it makes sense that this too can contribute to some serious feelings of stress when the time to move arrives. That being said, knowledge is power, and knowing what to expect can help immensely with those feelings. 
A quick caveat: I'm not an accountant, tax pro, or financial planner, so the below should not be regarded as financial advice. For any specific questions, I recommend contacting a CPA or other financial professional.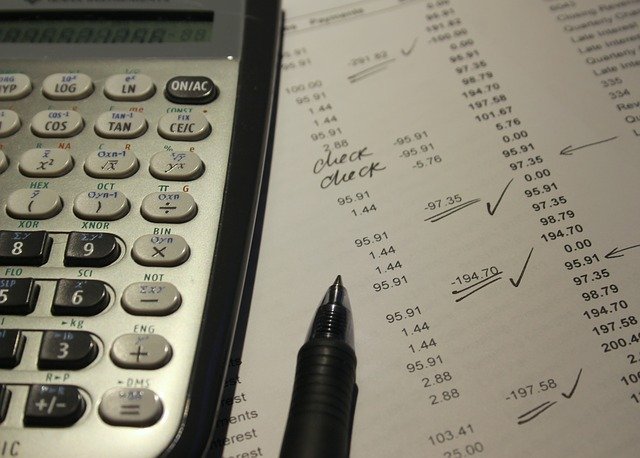 Taxes in VA versus DC
Good news: if you're moving from DC to VA, your income tax rate will go down! It also has a less complex tax structure than its neighbors, so that is always a bonus. On the flip side, Virginia doesn't have as many tax benefits as others. Virginia also has a lower sales tax rate (4.3%) than DC (6.00%).
Another potentially valuable point about Virginia is that it does not have an estate tax or an inheritance tax. 
Thanks to Lipsey and Associates for the helpful tax information.
Cost of Living in VA versus DC
Depending on what you're looking for, VA can be a more affordable place to live than DC. But it can also quickly become more expensive. A lot of consumer items can be more pricey in DC, but that cost may be offset because you don't necessarily need a car. You may be able to buy a home in VA for what it costs to buy an apartment in DC, but it means you'll potentially be further away from your job or other attractions within the city. 
Using a cost of living calculator is a great way to get answers for your situation in specific as many factors influence where the best place for you to live. These calculators are also helpful when it comes time to compare communities that you're considering within the state of Virginia.
PART 3: THINGS TO CONSIDER BEFORE YOU MOVE
Remember earlier when we talked about making a list of things that you absolutely cannot live without? Well, here's a few things to keep in mind when you're making that list.
TRANSPORTATION: If you don't presently have a car, are you OK with getting one? Or do you need to have Metro access to get back into the city? Don't just think about the 'now' either, if you've got ideas for a family just a little further down the line, keep that in mind too.
Many cities throughout Fairfax, Arlington, and Prince William in particular have decent public transit options, while others are a bit more sparse. Check out your chosen location carefully if you don't want to be stuck Uber-ing around a whole lot more than you want to.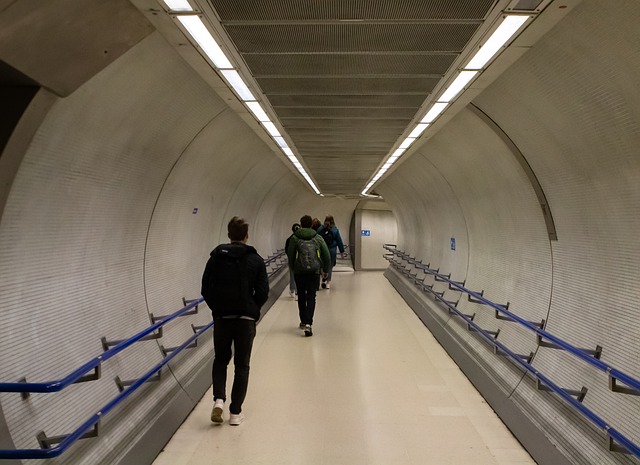 PARKING: If you are going to have to get a car (or if you already have one), this could be a major necessity. Some parts of Virginia are certainly more car friendly (we're looking at you, Loudoun), than others, but in others, parking may be at more of a premium so it's possible you may have to compromise in some cases on the convenience or cost. 
Many modern buildings come with underground parking, sometimes included with the price of the unit and sometimes as an extra, so depending on the city of your choice, you may need to be sure that you're OK with either arrangement 
SPACE: Do you want 10 acres or a one-bedroom apartment? Or maybe something in the middle? Luckily, you can find any of these (or really anything) in Virginia – it just depends on what you're looking for.
As a general rule, the more space you want, the further west you have to be prepared to go. Which comes with its own set of advantages and disadvantages, most of which are related to transportation and accessibility of certain features and amenities. 
Don't forget to keep in mind whether you want more rooms or bigger rooms, as this can seriously change the balance of your housing equation.
WALKABILITY: Whether you want to be able to walk everywhere, or to be able to walk nowhere except your own property, there's a town for you in Virginia. As expected, many of the cities closer to DC boast a wide selection of restaurants, shopping, healthcare, and high quality employers all within a stone's throw. Further west, the same quality exists, you're just less likely to be able to get there on your own two feet alone. 
COMMUNITY: Not to get a little 'woo woo' on you, but really try to feel the energy of the neighborhood you're considering. Are your prospective neighbors people you'll only see in passing or will they become your friends? Some bigger apartment buildings can lack the warmth and character that comes with smaller communities, but they also are oftentimes modern, with every convenience at the ready.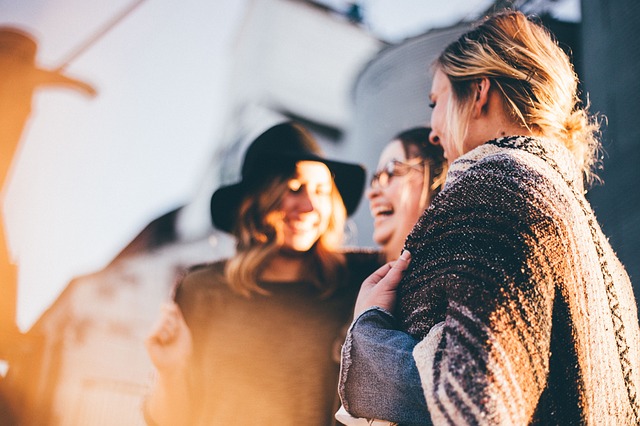 Certain towns are also home to different cultures and interests. Got a budding equestrian in your family? Purcellville, in Western Loudoun may be exactly what you're looking for. Prefer a town that has the convenience and excitement of DC, but without the drawbacks of city life? Don't miss Old Town Alexandria.
No matter what you're looking for, be clear on it and be prepared to look and wait for it. Finding your local 'tribe' is one of the most effective ways to become involved in your new town and to help you feel less alone in the transition. 
OUTDOOR SPACE: Every county in Virginia has access to some version of the outdoors, it just depends on whether it comes to you in the form of manicured parks or active farms and vineyards. 
Whether you're a runner, biker, hiking enthusiast, tennis player, golf extraordinaire, or something totally different, you're likely to find the outdoor space you need somewhere in Virginia. 
PART 4: YOUR NEXT 3 STEPS
Moving to Virginia from Washington, DC, is an incredibly exciting and big move! But fear not, as with the right team and careful planning, it can also be one of the most fun. 
Step one: Get a coffee (or tea) and do some soul searching. What is it that you really want in your next home? Consider what you can't live without and what you expect that the next 5, 10, and 20 years of your life are going to look like. Having this internal clarity is the first step to finding your dream home – wherever it may be.
Step two: Do some research. With your handy list of 'non-negotiables', you'll be able to quickly narrow it down to an approximate geographic area (or 5). And then go visit them a whole bunch of times (and stay the night). Did we mention this already? Yes. Is it important enough that it's worth mentioning twice? Absolutely. 
Step three: Find a REALTOR ®  that you think could be a good fit, either by word of mouth or through your own research online. If you've got a home in DC that you need to sell as part of your move, you can expect to get a CMA to help you better understand the value of your home and how it compares (side note: if any agent doesn't offer you a CMA, keep moving). 
Finding an agent that is licensed in both DC and VA in this scenario can be a major advantage here as it will save you the time and stress of going through the 'finding and onboarding a trustworthy real estate agent' twice. 
[Need help choosing an agent? Ask your prospects these 10 questions]
Once these three steps have been completed, you will be in the hands of a capable real estate agent and well on your way to your new Virginia home. Which means that before you know it, you'll find yourself living west of the Potomac River and wondering how you ever called anywhere else home.
Are you considering moving from DC to VA? I can answer some of your biggest questions about the housing market, how far your budget will go, and other essential considerations associated with an interstate move. I'm licensed in DC, MD, VA, and WV, and would love to help you explore your options. Contact me at sian@sianpugh.com to learn just how stress-free and breezy your VA moving plan could be.