Can you believe that 2019 is almost over?! Us neither, but it's the first week of December so here we are. And with December comes the holidays, including the new year. 2020, here we come!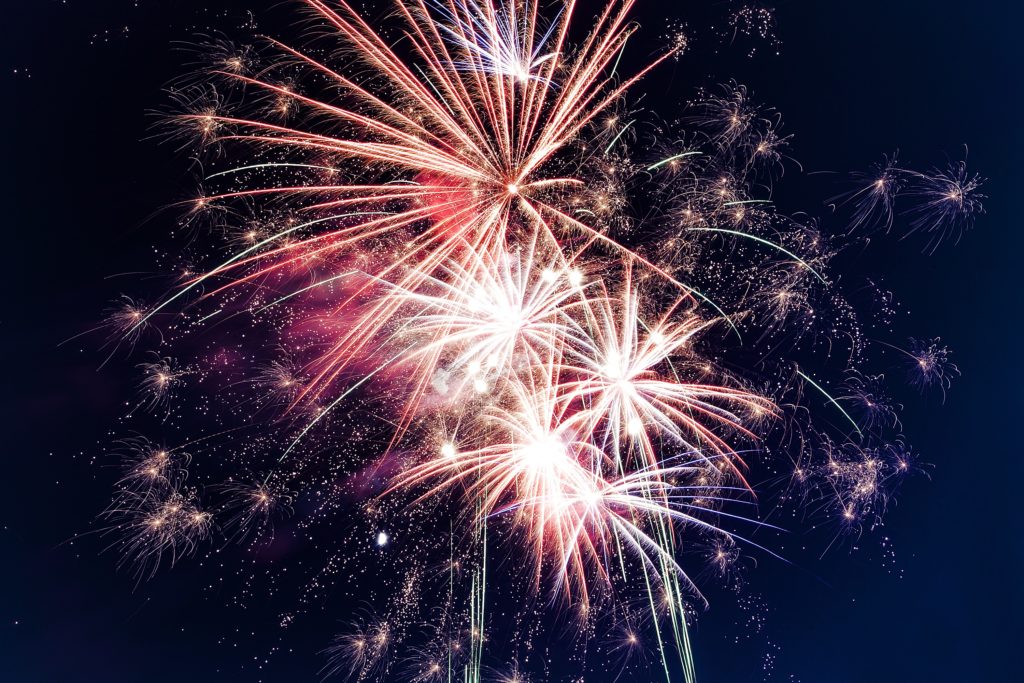 So what are your plans for new years eve 2019-2020 this year? Well, if you're unsure, don't worry – we're here to help! We've put together a list of our top New Year's Eve events and destinations in Maryland for every age and preference. 
Without further ado, onto our top six New Year's Eve events in Maryland: 
Baltimore New Year's Eve Spectacular: Live music and fireworks on the Inner Harbor promenade? Sounds like a great way to ring in the new year in style. Music to be provided by Rufus Roundtree & Da B'more Brass Factory, so you'll be grooving (and staying warm) all night long. Don't forget to leave the car – Metro SubwayLink and Light RailLink will be open for an hour after the fireworks display finishes up. 
Berlin's New Year's Eve Celebration and Ball Drop: No, not in Germany. 🙂 (Maybe one day, though!). For the unfamiliar, Berlin is about a 15 minute drive from Ocean City. With many tasty foods and a beer garden though, you might find yourself feeling a little further away. Another added bonus? There's a ball drop for kids at 6PM, so if you're wanting to keep the actual midnight celebration at home, this is a great way to experience it all – without staying out all night.
Krumpe's Donut Drop: A New Year's Eve Celebration with a donut theme? Count me in! Stop by from 5-7PM to enjoy coffee, hot chocolate, kids activities, and of course, donuts! This annual celebration, though it doesn't include a ball drop per se, is the perfect pre-NYE party event. Not to mention that the carbs and coffee will keep you up into the first hours of 2020.
Adventure Park USA Family New Year's Eve Celebration: Ever wanted to celebrate NYE in an amusement park? Now you can! This family friendly event includes hats, noisemakers, a DJ, and a gigantic ball drop at midnight. Limited space is available, so make sure you get your tickets soon!
Big Night DC – New Year's Eve Extravaganza: If you like to celebrate, spend time in the inner harbor, and everything about New Year's Eve, then this is the perfect combination for you! This is one of the largest all-inclusive events in the area with a number of themed party areas and dancefloors, this is certainly one way to ring in 2020 in style.  
New Years Eve Key Drop: Join the Civitan Club of Frederick for their annual key drop on Carroll Creek. Unlike your standard NYE celebration, this handcrafted, lighted key was created by a local artisan and has become one of the traditions loved most by locals and visitors alike. This family friendly event will feature music, hot chocolate, and of course a midnight countdown. 
Still need more ideas? Check out this page of events from the Maryland Office of Tourism.
With NYE just around the corner, it's also time to start thinking about those new year's resolutions too! If buying or selling a home in Maryland is on your radar for 2020, let's talk! I'm licensed in DC, MD, VA, and WV, so if you need to move within the area, I can help you between locations. Got other ideas for NYE in Maryland that you think we should have on this list? Leave them in the comments below!