West Virginia is a state teeming with natural beauty. It's a refuge for those of us who want to live in a place with fresh mountain air, without the clamor and chaos of metropolitan or suburban life. There are a lot of lovely, well known parts of WV, but let's take a closer look at some of the lesser known gems this scenic state has to offer. All of the places featured today are in the Eastern Panhandle region, which is in the northeastern part of the state. Ready? Check out these 4 must see communities in West Virginia.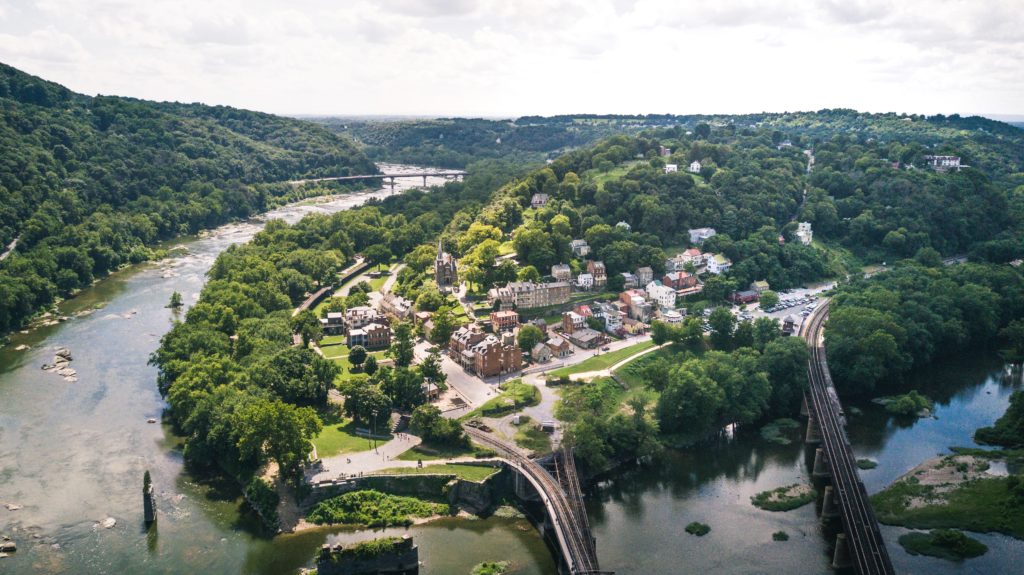 Morgan County
Located a mere 90 minute drive from both Washington, DC and Baltimore, MD, Morgan County is a community with a thriving art scene, thermal spas, and adventures for nature lovers. A couple of the more prominent towns are Berkeley Springs, Paw Paw, and Morgantown.
Attractions
State parks
What better way to lift your spirits than with the healing powers of nature? Morgan County is home to several state parks, where you can take a stroll or hike on many trails. One particular attraction to note is in Berkeley State Park. There you can find thermal hot springs that remain a balmy 74 degrees year round. So, after your hike, soothe your muscles and melt your stress away in one of their bath houses.
Visit Berkeley State Park on their website, or at this location:
2 S Washington St
Berkeley Springs, WV 25411
MAC Ice House
For all the art lovers, there's the Morgan Art Community Ice House, a co-op art gallery featuring over 30 artists' wares for admiring or for taking home. Along with their permanent exhibition, they also host limited time events, so there's always a reason to go back for a visit.
For more information, click here, or just visit them here:
138 Independence St
Berkeley Springs, WV 25411
Morgan County Observatory
One of the most amazing things about living in the country is the night sky. The Morgan County Observatory offers opportunities for the public to get a closer look at the wonders beyond our small, blue marble through viewings, and several 'star parties' held throughout the year. In the summer, sign your little ones up for astronomy and rocketry summer camp.
You can find more information here, and their location is here:
9047 Winchester Grade Rd
Berkeley Springs, WV 25411
Dining & Spirits
Beehive Cafe
The Beehive Cafe is one of many charming cafes in Berkeley Springs, but what makes it special is its 100% plant based menu. Whether you're vegan, or just need a break from burgers, Beehive will delight you with their range of healthy and delicious options.
Buzz on by for some lunch at their location, or visit their website:
99 N Washington St
Berkeley Springs, WV 25411
Tari's
Tari's is a fresh, eye-catching cafe right in the heart of Berkeley Springs. In addition to yummy selections of locally sourced barbeque, seafood, and gourmet sandwiches, they also have a full gluten free menu that's a lot more than just a salad or a side of fries. Tari's is the perfect spot for lunch and dinner dates, or to celebrate life's special moments.
Check out their website, and find them here:
33 N Washington St
Berkeley Springs, WV 25411
Berkeley Springs Brewing Co.
Boasting the title of the WV panhandle's first craft brewery, Berkeley Springs Brewing Co. offers several types of fresh beer and plenty of snacks. Looking for a place to stay while exploring the area? You can book a cozy room or two on site at the brewery. Dog-friendly and with a ton of outdoor seating, this brewery is a great place to hang and enjoy some live music.
See more info on their website, and stop by at this address:
110 Michigan Ln
Berkeley Springs, WV 25411
Berkeley County
Berkeley County is situated between Morgan and Jefferson counties, with Virginia to the south and Maryland to the north. It is the second oldest county in West Virginia, and is named after the colonial governor of WV, Norborne Berkeley. This quiet community is home to several state parks and wildlife refuge centers, as well as the cities of Martinsburg and Falling Waters.
Attractions
The Woods Golf Course
Tighten up your short game and come enjoy this scenic golf club with your buddies! Not only for golf fanatics, this club has a spa and salon on the premises for resting your muscles after a long day on the course. You can also partake in hiking, fishing, and other sports here, which makes The Woods a place for all types of sport lovers.
Learn more here, and find them at this address:
1630 The Woods Rd
Hedgesville, WV 25427
Apollo Civic Theatre
Fancy a night out on the town? The historic Apollo Civic Theatre has a 500 seat auditorium and features both well-known stage classics, like Murder on the Orient Express and Rocky Horror Picture Show, and locally crafted performances. There's even an annual talent show that showcases local aspiring artists. Ditch Netflix for a night and come see performances live in the flesh!
For tickets and more info, click here. Find the Apollo here:
128 E Martin St
Martinsburg, WV 25401
Chesapeake & Ohio Canal National Historic Park
The C&O Canal is one of the nation's most famous parks, and for good reason. This beautiful park stretches 184 miles from Georgetown, DC up to Cumberland MD. In 1961 President Eisenhower made this location a national monument to preserve its historic significance and natural wonder. Visitors can enjoy camping, hiking, and biking. Travel the path of distribution that brought wealth and prosperity to early Americans, and get a good workout along the way!
Find out more about the park and how to visit at their website. 
Dining & Spirits
Mountaineer Meat Smokers
Meat smoking is a time honored tradition in America, and it's hard to find anyone who does it better than Mountaineer Meat Smokers. They slow cook 11 types of meat with hand-selected wood for that perfect smoky flavor we all know and love. Drop by for a meal, or use their catering services for your next big event. Whatever type of BBQ you crave, these smokers have the cure.
Learn more about their food here, and come taste it here:
45 Monroe St
Martinsburg, WV 25404
Historic McFarland House
If fine dining is what you're after, look no further than the Historic McFarland House. They are open for dinner, as well as Sunday brunch. Every month they also host a themed date night that will surely wow your special guest. They have a seasonal menu that changes often, so be sure to check in advance to see what's currently being served. McFarland House is a popular wedding venue, caterer, and corporate event host.
Visit their website for reservations and the current menu. You can find them here:
409 S Queen St
Martinsburg, WV 25401
Cold Run Valley Winery
Cold Run Valley Winery embodies the meaning of West Virginian hospitality to make every customer feel right at home. They specialize in fruit wines, such as apple, berry, and cherry flavors. Every wine has all natural ingredients with no artificial colors or flavors, and all fruit is grown right on the farm. So, if you're looking for some down-to-earth folks to share a glass with, Cold Run Valley is the place to be.
Visit their location, or have a look at their Facebook.
92 Bonaventure Way
Berkeley Springs, WV 25411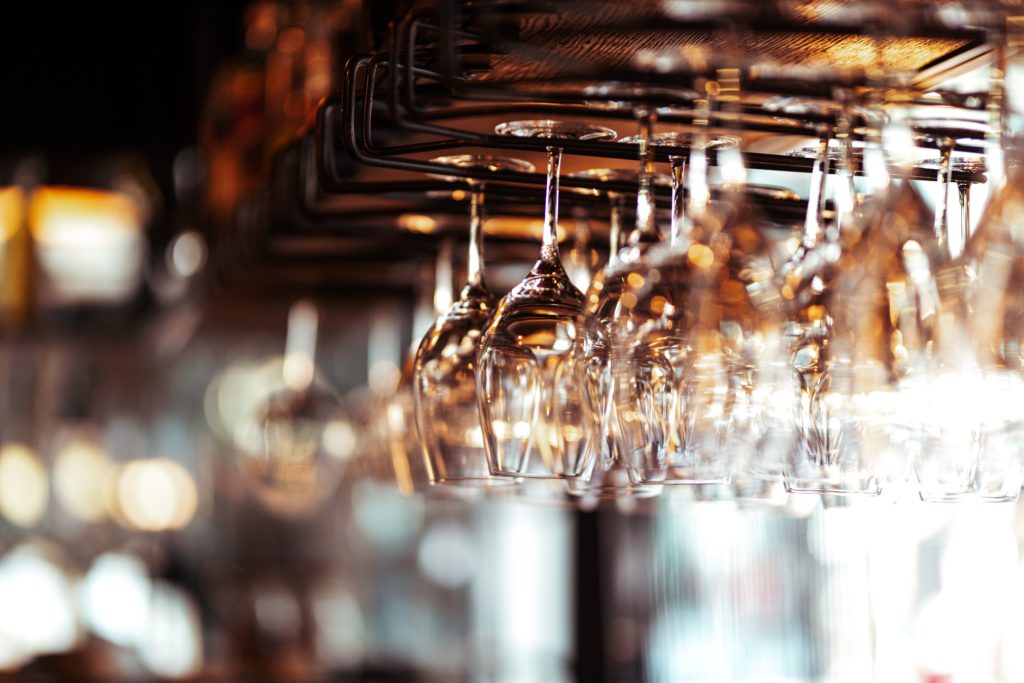 Hampshire County
Hampshire County is the oldest community in West Virginia, and was founded in 1754. It is home to many small towns, including Capon Bridge, Delray, and Romney. Like Berkeley County, Hampshire has an abundance of state parks and natural landmarks.
Attractions
Potomac Eagle Scenic Train
Want to experience the beauty of West Virginia in a different way? Book a ride on the Potomac Eagle Railroad for an unforgettable experience. Take a 3 hour journey with some of the best views you can find in the state, or take an 8 hour adventure to and from Petersburg, VA. For a little romance, take your date on the sunset tour, and for the kiddos, book a ride for them on the North Pole Express. They'll enjoy milk and cookies, caroling, and all the magic of Christmas.
Board the train here, and learn more on their website:
149 Eagle Dr
Romney, WV 26757
Fort Mill Ridge Civil War Trenches
In Romney, you can see some of the most well preserved Civil War trenches in existence. These Union-built trenches are surrounded by walking trails, and signage that will tell you the history of the battle that took place there. There is also a small museum and auditorium to visit. So, for a relaxing walk in nature with a side of history, Fort Mill Ridge is a must.
Learn more about how to visit the trenches on their website.
Ice Mountain
Featured in my page about Capon Bridge, Ice Mountain is part of a scenic nature preserve. You can take a solo or guided hike, as well as camping. It's perfect for a day trip or a weekend.
The mountain doesn't have a specific address, but you can learn about how to visit here.
Dining
The River House
If you find yourself in need of some colorful surroundings while you sip your morning latte, you'll be pleased to find yourself in The River House. This cute cafe also functions as an art house, performance venue, and community meeting place. So while you're there munching on a pulled pork sandwich, or enjoying brunch with your friends, have a look at their community meeting board. They have meetings for art lovers, herb enthusiasts, and budding photographers. The River House is the perfect place to integrate with the local community while having a tasty meal.
Check out their menu and events calendar here, and visit their location:
24 Rickie Davy Ln
Capon Bridge, WV 26711
Jesse James Outlaw Bar & Grill
Looking for a thick burger and a tall beer? Jesse James' serves your favorite American classics in a pub decked out with Harley Davidson merch. Hungry for breakfast? They also have a breakfast menu with the typical southern comfort foods that will keep you full all day. Stop by for a beer, a steak, or just to chat to your friendly local bartender.
Come visit here:
4654 Northwestern Turnpike
Capon Bridge, WV 26711
Flying Buck Distillery
When you think of West Virginia, what are the first things that come to mind? If 'moonshine' was in the top 5, then you need to visit Flying Buck Distillery. Don't worry, this moonshine is made with love and care that won't make you temporarily go blind! Along with moonshine, they also sell jellies, jams, sauces, and fresh baked goods, which are all made locally or by the folks at Flying Buck. Come by for some free samples and get a taste of true West Virginian culture.
Find them on Facebook and this address:
WV-29, Augusta, WV 26704
Jefferson County
Jefferson County is West Virginia's easternmost community, and was founded in 1801. Its location makes it extremely easy to get to Virginia and Maryland, and since Maryland is quite small, Pennsylvania is also easily accessible. Jefferson County comprises several well known towns, including Charles Town, Harpers Ferry, and Shepherdstown.
Attractions
Hollywood Casino and Charles Town Races
Feeling lucky? One of the biggest attractions in the area is the Hollywood Casino at Charles Town Races. Try your hand at poker, or place a bet on a horse race. There are lodging and dining options, which make this place perfect for parties of all sizes. Who knows? You may walk away with a little extra in your pocket!
Check their website and bring your wallet here:
750 Hollywood Dr
Charles Town, WV 25414
Ghost tours
West Virginia has a storied history as old as America itself. For a history lesson that will send chills down your spine, you can set off on one of several ghost tours throughout Jefferson County. Shepherdstown Mystery Walks, Charles Town Ghost Tours, and Ghost Tours of Harpers Ferry have guided tours throughout the year in the most prominent towns in Jefferson County. So if you're feeling brave, book a tour today!
River Riders Family Adventure Resort
Sometimes life calls for a little adrenaline boost. When that time comes, River Riders are here for you. Adventures include kayaking and tubing on the Potomac river, canopy tours, and ziplining. These activities are great for families, groups, and corporate team-building events. Get your adventure on in wild, wonderful West Virginia!
The adventure starts here:
408 Alstadts Hill Rd
Harpers Ferry, WV 25425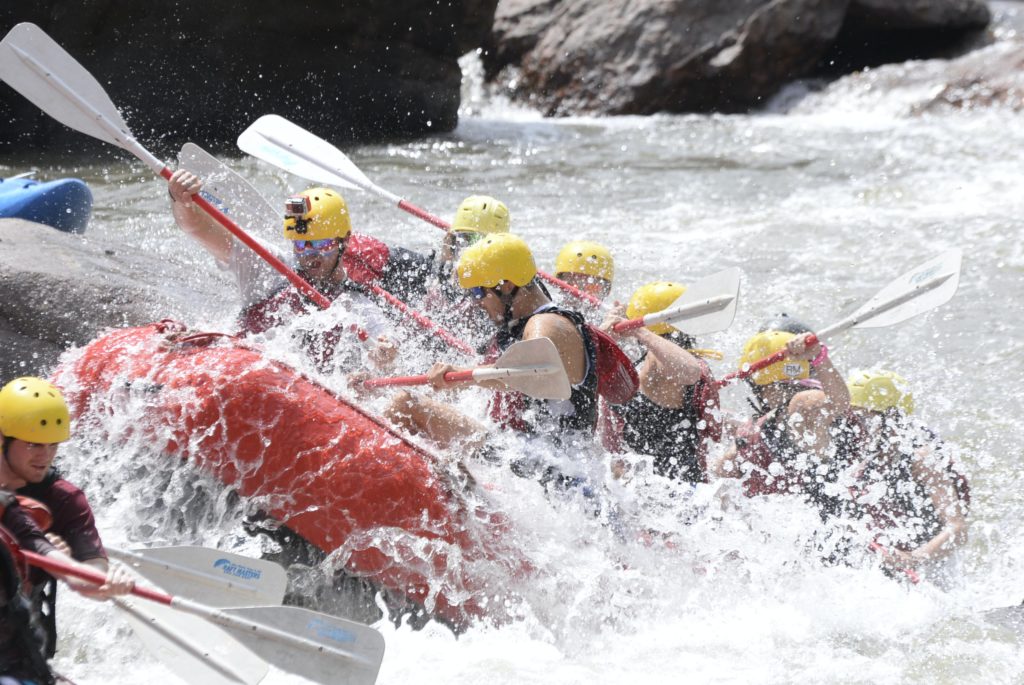 Dining
Bavarian Inn
A taste of Europe is easy to find in Shepherdstown at the Bavarian Inn. While this is a resort and hotel, The Bavarian Inn has dining open for all visitors. Traditional German dishes and British dishes such as wienerschnitzel and shepherd's pie are among their specialties. Make sure you have a sample of their craft beers that are made on premises. There's no better combo than beer and schnitzel!
Find The Bavarian Inn at this location:
164 Shepherd Grade Rd
Shepherdstown, WV 25443
The Anvil Restaurant
The Anvil has been a Harpers Ferry favorite since 1985. Tastes from the sea are their specialty, and the cozy, home atmosphere makes you feel like you're part of the family. After you eat, take some time to explore the streets of Harpers Ferry, where there are lots of fun things to discover.
Check out their website and visit here:
1290 W Washington St
Harpers Ferry, WV 25425
Abolitionist Ale Works
Charles Town is the homebase of this brewery, which strives to be a fun and unique establishment for all visitors. They have 17 of their craft brews on tap, and even have some limited time 'guest' beers. As for snacks, they have artisan pizzas and hot sandwiches. If you're lucky, maybe you'll catch some live music while you're there!
Check out their site and drop by for a visit:
129 W Washington St #1529
Charles Town, WV 25414
Looking for your dream home in West Virginia? I'm licensed to sell there, as well as DC, Maryland, and Virginia. I can guide you through the entire process, whether you're buying, selling, or both. Contact me here, I'm looking forward to helping you on your journey to a new home.