We love Northern Virginia and the surrounding areas. And with Amazon coming town, doesn't that just make us love it a little more? Of course. But what can you expect to see happening in the surrounding real estate market in the months (and years) to come?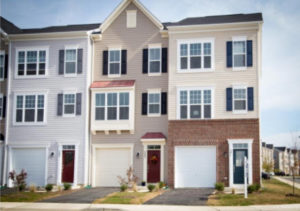 First, let's review how things have been going in the local housing market and some definitions. Here, Northern Virginia will refer to Alexandria, Fairfax, Falls Church, Vienna, Herndon, and Clifton. These are the regions most likely to feel an impact from Amazon's new home in Crystal City. Like many major cities that lean towards technology and related fields, prices have been rising steadily and so has demand.
The local amenities of the region, like great schools, access to parks, safe neighborhoods, and much more, have only served to drive the desire to be here up (with our without Amazon).
Let's look at the numbers
A few essential statistics, as gathered by WTOP:
22,140 homes were sold in 2018

Total sales volume for the same year was $13.1 billion

Contract signed were up 73.75% compared to Dec 2017

Active listings were down by 20% compared to Dec 2017

The average house price in 2018 was $593,400
These numbers demonstrate that the housing market remains hot – with or without the inclusion of Amazon! For many, the ongoing advice has been, if you're ready to buy, don't hesitate. This remains a good suggestion, so if you've committed to buying, it's time to go for it.
Predicting NoVa Real Estate
What does that mean for real estate in Northern Virginia in 2019 and beyond? Well, nothing is for certain and there's far more than Amazon to consider in this equation. Below we've outlined the top expectations that we have for the market.
It won't happen overnight (in theory).
It's expected that many of the new employees will be millenials and relatively new to the immediate area. As such, they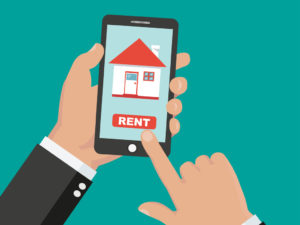 will be more likely to spend a few years renting and getting to know the region and settling down.
However, this does mean that the rental market is likely to see a jump – in both the immediate and slightly farther distances. If you're already in a rental (and plan to stay that way for a little while longer), it might be a good time to renew for another year! 
But perceived scarcity could be a factor
Let's begin by saying that there's already one of the tightest real estate markets in Northern Virginia in years. With or without Amazon, this is unlikely to change for the immediate future.
Having said that, a direct impact from Amazon is likely to be a bit further down the line. But people are getting excited (understandably). And with excitement comes activity.
How do we figure? Well in November, right after Amazon announced its decision to move, the number of contracts signed between buyers and sellers surged by 90% when compared with November 2017.
It's hard to predict how long the excitement to last, but it's unlikely to slow as the wheels of Amazon start to turn in Northern Virginia.
What can I do to prepare?
No matter whether you're a buyer or a seller in Northern Virginia, it's essential that you stick to any plans you may have made in your Real Estate journey. Buying now could mean saving more money in the long term, but it doesn't mean that rash housing purchases are a smart decision either. 
And if you've got the option to rent out a space in the area, chances are you may be able to get more than you would have in previous years.
If you're selling, it may be that your house moves much more quickly than before. But who can really complain about that? 🙂
Next steps
If you are considering making the move to Northern Virginia, now is as good a time as any. It's essential that you understand other factors, like rising interest rates and preparing for a mortgage in order to make the best decision possible. And no matter whether you're buying, selling, or even renting, having the right real estate agent on your side can make all the difference.
Some qualities to look for in a potential realtor include:
Local knowledge

Deep understanding of housing market

Experience in terms of both time and sales
These together with 'soft' factors can help you in having the best real estate experience possible.
Is Northern Virginia on your radar? Contact me to learn more about what Amazon (and Microsoft also opening a new facility in Leesburg, but that's another story) can mean for you.