If you are living in Northern Virginia or are considering renting here, you're likely aware of the many benefits that the region has to offer. With excellent facilities, friendly neighborhoods, and a great job market, it's a community that has everything you need, without having too much of everything. So, no matter where you're coming from, you're likely to find a home you love in NoVa. 
Whether you're already renting in the area, or are moving to Northern Virginia and are looking for a place to rent from afar, you're probably wondering about places to live in the area. And with the travel restrictions that are in place for so many of us, it can get even more complicated if you know you're going to have to move, but you're not altogether sure how you're going to make it happen.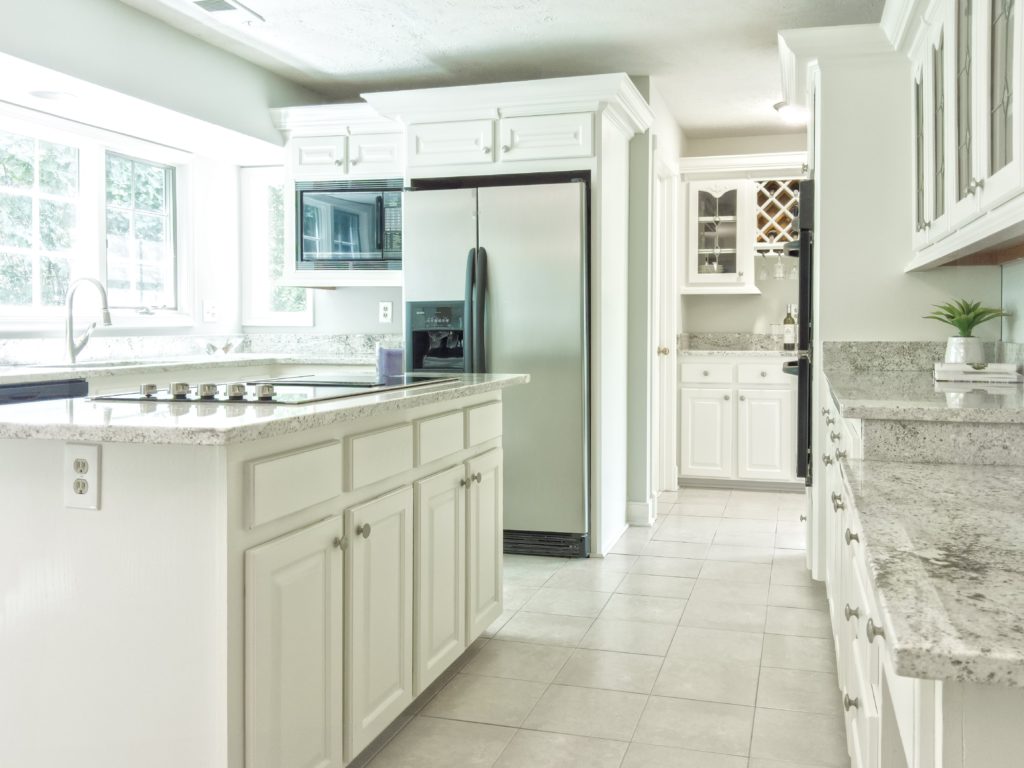 To make your search easier, I've outlined some of the neighborhoods and communities in NoVa. Criteria include: convenience, amenities, job availability, and other factors that make somewhere a great place to live (for renters and buyers alike). 
I've grouped my findings by county and town, so whether you're browsing from afar or are already a local, you'll know at a glance where these neighborhoods are. 
Reston (Fairfax County)
Living in Reston means living with quiet suburban comfort. There are over 1,300 acres of maintained open space, which means any feelings of claustrophobia that you may have accumulated will quickly disappear.
Reston is nice because you can commute to DC within a reasonable amount of time and still come home to a house with a lawn and enough space for a dog. And with growing metro and transit options, living in Reston seems to be getting easier. 
Aldie (Loudoun County)
When you arrive in Aldie, you'll be starting to understand why Northern Virginia is often considered to be its own 'wine country'. Things start to get more open and a bit more country. But if peace and quiet is what you seek, it's here that you will find it. Not to mention beauty – with mountain views, a lush and green landscape, and pre-Civil War architecture, Aldie is a unique gem in the region.
You will definitely need a car here. And one with four wheel drive, to be on the safe side of things. But it's worth it when you get to wake up to your own country paradise within an hour's drive of many economically successful cities and towns.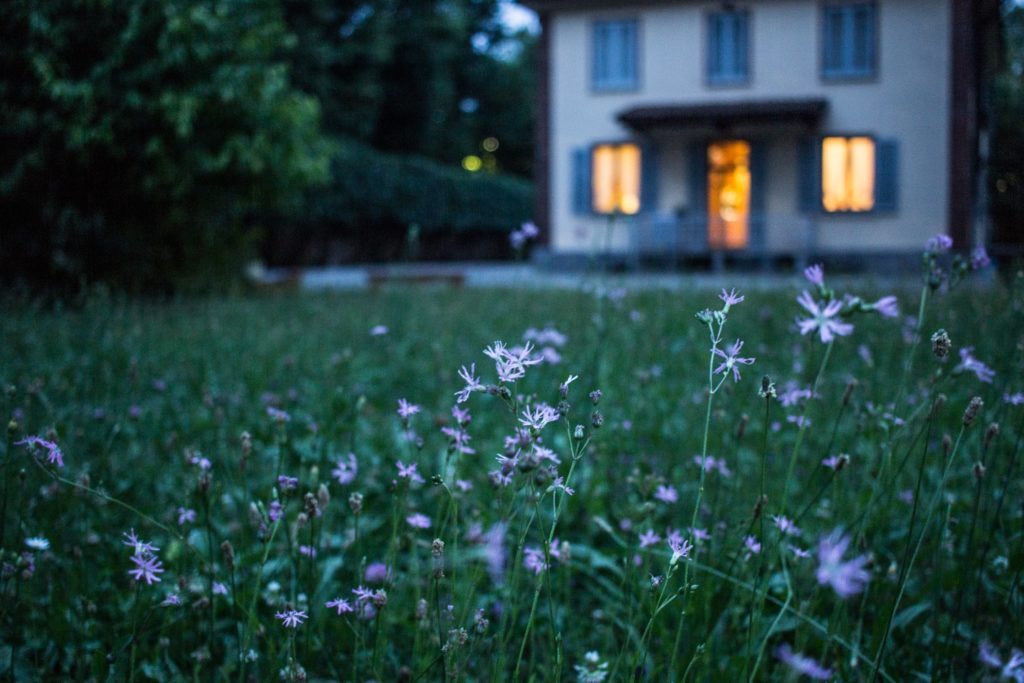 Ashburn (Loudoun County)
If you're looking for a town that straddles suburbia and country living, then Ashburn may be your best bet. A bit more central than some other parts of the county, Ashburn is new, convenient, and designed with residents in mind – making it an easy, easy, easy place to live in the area. It's strikingly clean and very modern in most places and has a number of amenities
It's somewhere you'll also almost definitely need a car, but again, you get space, trees, and a taste of suburbia – not too far from DC. It's a great spot for renters because it's convenient and comfortable.
Bonus city: Bethesda, Maryland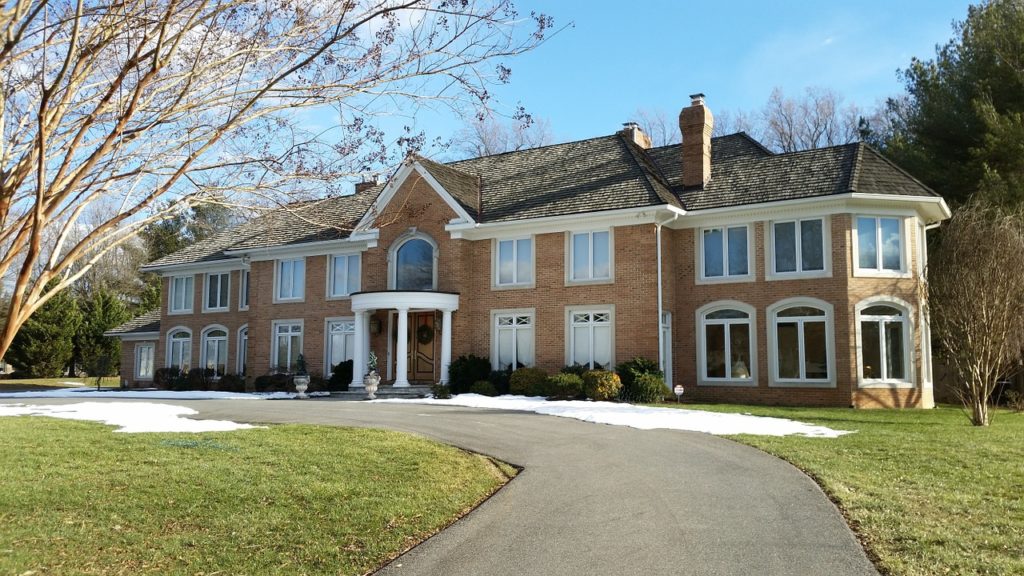 Though it's not Northern Virginia, Bethesda has a number of valuable qualities that make it worth including on this list. And its proximity to some parts of NoVa makes me think 'close enough'. 🙂 
It has a vibrant art and restaurant community and a number of parks and other outdoor spaces. Depending on your lifestyle, you may or may not need a car here.
3 Tips for Renting in Northern Virginia
When you've decided that NoVa is going to be your rental destination, there are a few things that you can do to help make your rental process a little smoother.
1. Estimate any potential commutes, at the right times of the day using Google Maps. Did you know that Google has a tool that you can tell it what time you'll depart and it will tell you what time you'll arrive using known traffic patterns? Some areas can vary wildly, so this tool will give you a true vision of what you can expect.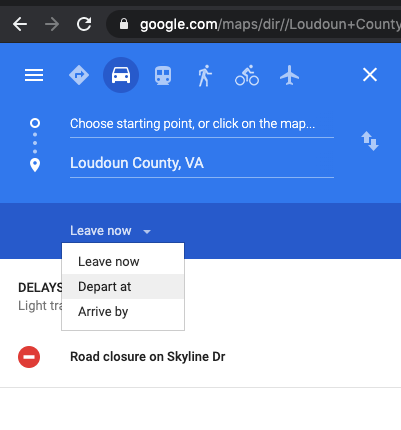 2. Make a list of the non-negotiables. Once you've figured out the radius you want to aim for, it's time to narrow down what you look for in a rental. No matter what you're looking for, you can likely find something to fit your tastes, so don't be afraid to take your time when looking online.
If you've been researching the region, you've probably noticed that it's not the cheapest place to live. It is possible to live economically, but it does require being aware that budget options often won't include things that are taken for granted in other areas (ie: parking, laundry, gated access) at the same price point.
3. Don't try to do it alone. This is especially true if you're not local to the region. Northern Virginia has a LOT to offer, but it's easy to get lost or not know where to look. At the time of this writing in particular, in the midst of the COVID-19 pandemic, if you know you've got a move on the horizon, finding a real estate agent you can trust to start the process for you will save you hours of stress (and it doesn't cost you a dime). By having an agent, you've got someone to answer your questions about commutes and taxes, while also negotiating remote showings on your behalf. Much better. 🙂 
Northern VA: your new home
If you're thinking that making the move to Virginia is the right choice for you, you may also enjoy our post that covers more of the 'how' when it comes to moving. Though this post was written with DC residents in mind, it certainly has lots of useful info for anyone coming to Virginia from outside of the state. 
Do you have any questions about renting in Northern Virginia? In addition to being a 20+ year resident of the region, I also moved here sight unseen – so I know how scary it can be. Let me take the stress out of your rental process, whether you're just down the street or on the other side of the country. Contact me at sian@sianpugh.com with your questions and rental needs today.