One of my favorite things about a new year is the fresh burst of energy that often accompanies it. Even though the days are short and nights are cold, it's easy to push through it and bring your own energy and warmth to your career, family, or other passion. 
For me, that has resulted in the sale of three homes in Virginia and West Virginia in the month of January. 🥳 This is exciting for me as an agent for all the usual reasons, happy people in new homes, but this is a particularly invigorating burst of activity because it was just that – a burst! I had arranged to go to Spain in January, thinking it would be a good, quiet time….So I spent a lot of time on email and WhatsApp making sure things kept moving, even with a 6 hour time difference and 4 days traveling!
One of the homes was sold in 5 days – with three full price offers! Two of which came from the open house; which definitely just goes to show how valuable an open house can be! The new owners are expecting their first baby in February, so it was important this went smoothly. The reason the home sold so quickly was all down to hard work. The sellers did everything right, had a pre-listing home inspection and made repairs as needed, decluttered and cleaned until it shone. 
Then the marketing kicked in, we put out postcards, signage, online marketing through social media sites and retargeting, etc. It was the open house two days after we listed that generated two of the offers, which is unusual but shows you never know which part of the plan will bring the buyer. 
One of the homes was purchased in 2 days in lovely Petersburg WV.
And the other home was sold in 26  days, over the holidays!
Here's me with a couple of the happy sellers!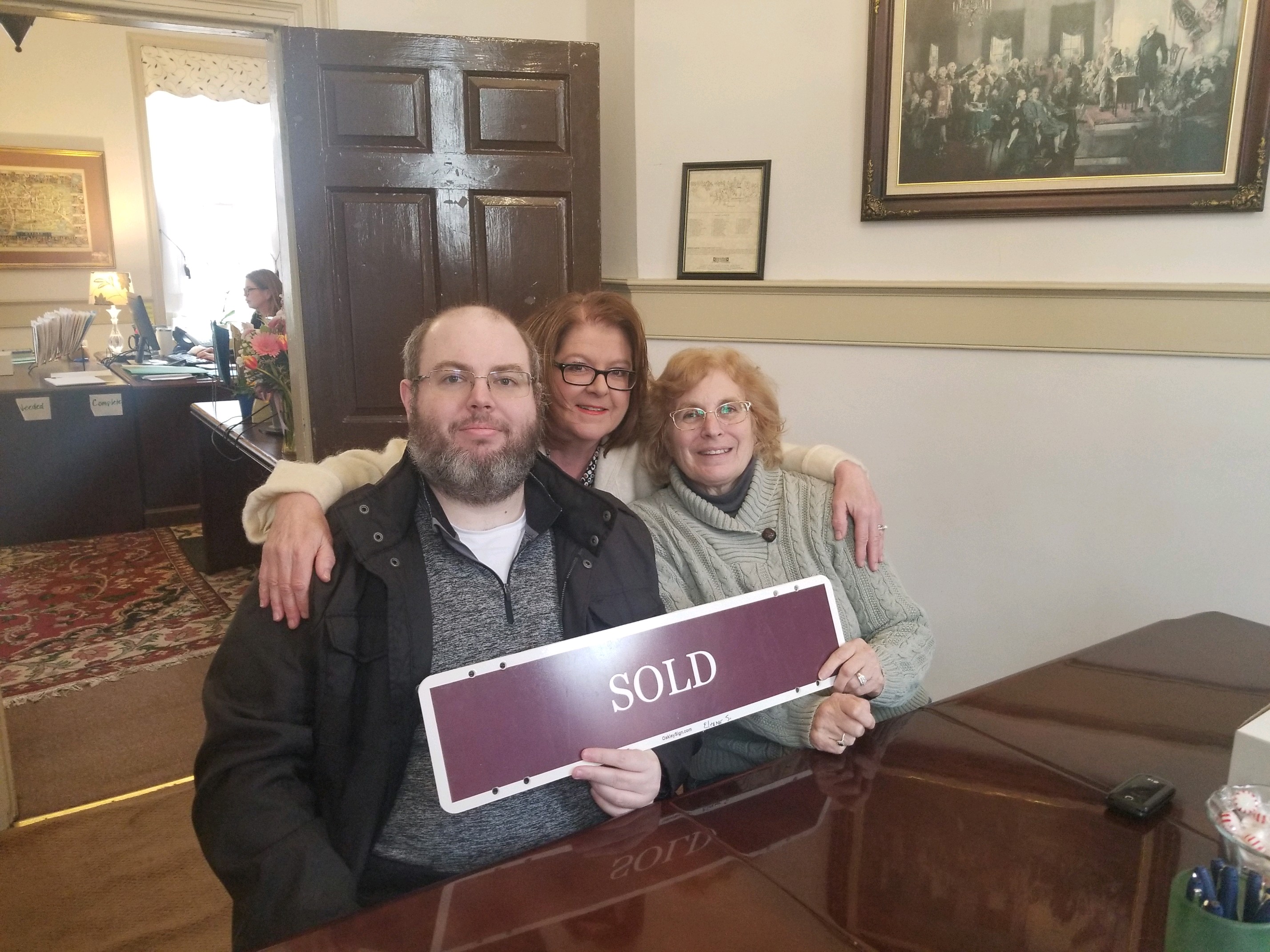 These guys are some of the best clients out there! They are a real estate agent's dream. But isn't that one of the best parts about being a REALTOR®? The people you get to meet and the lives you get to improve? 
How to sell a home in 5 days
A quick disclaimer before we begin: no two homes are the same, so the below advice is just that; advice. It's not a guarantee, but rather an explanation of the tactics that helped me to achieve success with this particular home (and others). Onto my five tips for selling a home in five days. 
Tip #1: Price your home appropriately 
One of the fastest ways to go nowhere is to overprice a home. How do you avoid falling for this mistake that will stop you before you even begin? Hire an experienced agent who is familiar with your neighborhood, the local market, and the greater overall market at large. Any reputable real estate agent that you work with will provide you with a CMA (also called 'comps') for your home that contains similar properties and the prices they have sold for.
Tip #2: Get a range of quality photos
When you're selling your home, you're also selling your neighborhood and local amenities. Prospective buyers usually first see your home online, so including photos of the other things you love about your community can be super helpful in making your home stand out from the crowd.
And don't forget about the drone photos!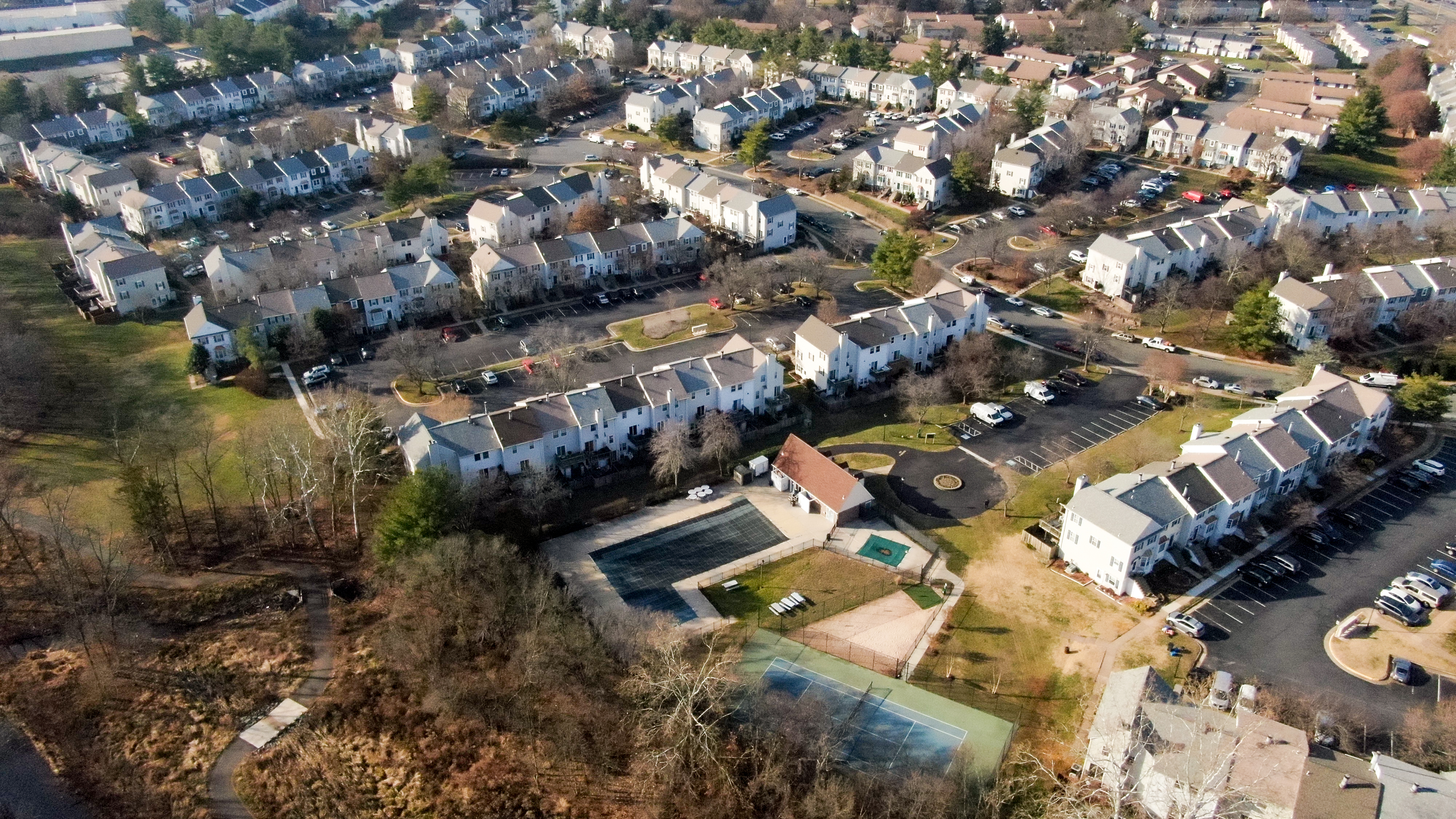 Tip #3: Utilize content marketing and social media properly 
There are many potential buyers for your home out there, it's just a matter of getting front of them! Posting regularly on social media, with paid and organic posts, can help your home to be seen by more prospective buyers (oftentimes at a lower cost) than ever before. Try a 'just listed' post on Instagram,
One strategy that we love is to create property highlight blogs, where we cover everything we love about a home that doesn't really fit in a standard MLS listing. 
Tip #4: Be flexible with showings 
People aren't going to buy homes sight unseen, so the more people that can get through the doors of your home, the better. If you've priced your home competitively (but not below market), used photos that truly represent your home's character, and are otherwise transparent in your marketing, these people should be buyers that are qualified and ready to jump on the right home.  
Tip #5: Negotiate effectively
It's easy to sell a home for a below value price quickly, but there's no need for that if you've set your price correctly and you're steady in your negotiations. One way to ensure that you'll be able to do so is by fixing any problematic issues that could come up in the inspection ahead of time. It's also important to look at more than just offer price – keep in mind any stipulations that buyer may have included – like that they expect you to cover a certain percentage of the closing costs. 
These are just a few of the strategies that I follow when it comes to selling homes quickly. The tips outlined above are effective because they allow your home's value to be represented accurately and to the widest range of audience possible. If you're considering selling your home in DC, MD, VA, or WV and have questions about what it'll take to sell your home quickly, let's talk! You can contact me or write to me directly at sian@sianpugh.com.