In 1963, Lawrence Herbert built a system to identify, match, and communicate colors consistently within print and textile industries. This system-turned-company is Pantone – who continues to create color guides that are integral for uniform color throughout physical and digital businesses. Their deep understanding of color and trend has also given them the unique honor of choosing the Color of the Year.
And in 2019, that color is called Living Coral.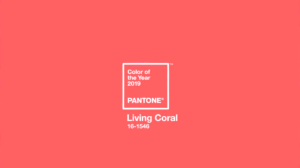 According to Pantone, they study how "color influences human thought processes, emotions and physical reactions" to ultimately help people to get more from the colors they choose.
And Living Coral is definitely no exception when it comes to triggering an emotional cue. Designer Aurore Martial of Domus Venus explained  "After Ultra Violet last year, we're definitely entering into an era of warmer and happier tones. Earthy tones are really in vogue, reminiscent of the 70s color palettes. I think we see a lot more of these pastel warm colors these days that are easily combined together to create beautiful mixes." [1]
These colors and mixes can be found in decor for just about every style and every place – even though such a bright color may not be the first choice for many.
Here are a few of our favorite home decor items in Living Coral that we thought you might enjoy.
Love any of the items below? Click the links for each item to be taken to the seller.
For the living room:
A living room is a place to relax and spend time with those you love (or alone – because sometimes silence is the best companion. So it's important to choose items that don't disrupt that serenity and happiness, but rather amplify and reflect it.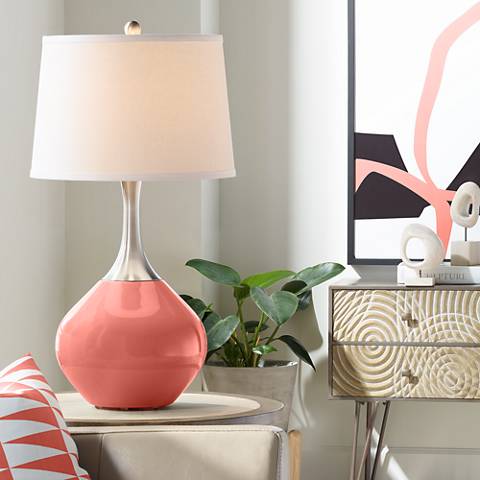 This lamp comes in several shades, so you've got options of choosing the right hue.
If you're in search of something a bit more eye-catching, then this chair is definitely it for you.
Bron Yr Aur Button Back Mid Century Fabric Modern Loveseat
For the kitchen:
What would any decor or kitchen list be without a Kitchenaid stand mixer? Well, for us at least it would be pretty sad, especially with this gorgeous shade of coral, name Bird of Paradise:
But what stand mixer would be complete without a cute apron to go along with it?
For the dining room:
If you've already perfected the kitchen, but have a dining room that could use a pop of color, then these are the placemats for you. Bonus? Aside from protecting your table, they can be left out during the day as decor too.
Benson Mills Petal Round Placemats
Hello, bright dinner party (even if it's raining outside)!
And if you've got a few succulents that have seemed to take up residency  in your dining room (or any other corner), here are the perfect planters to contain them: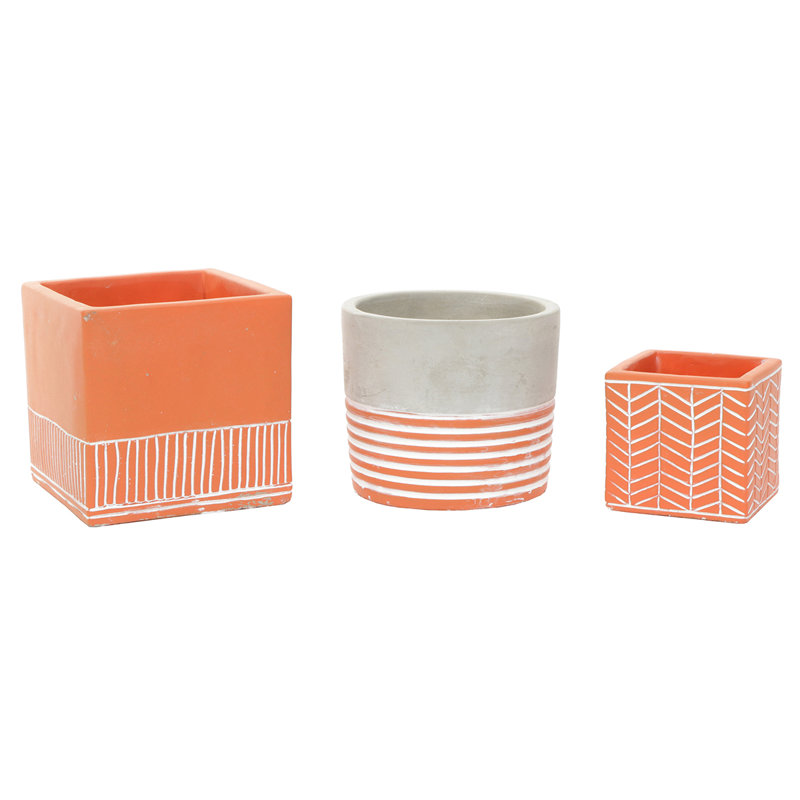 For the bedroom:
Normally I like to have bedrooms in cool blues and grays, to promote calm and serenity. But as springtime comes around, these are looking better and better.
Ralph Lauren Yasmine Bedding Collection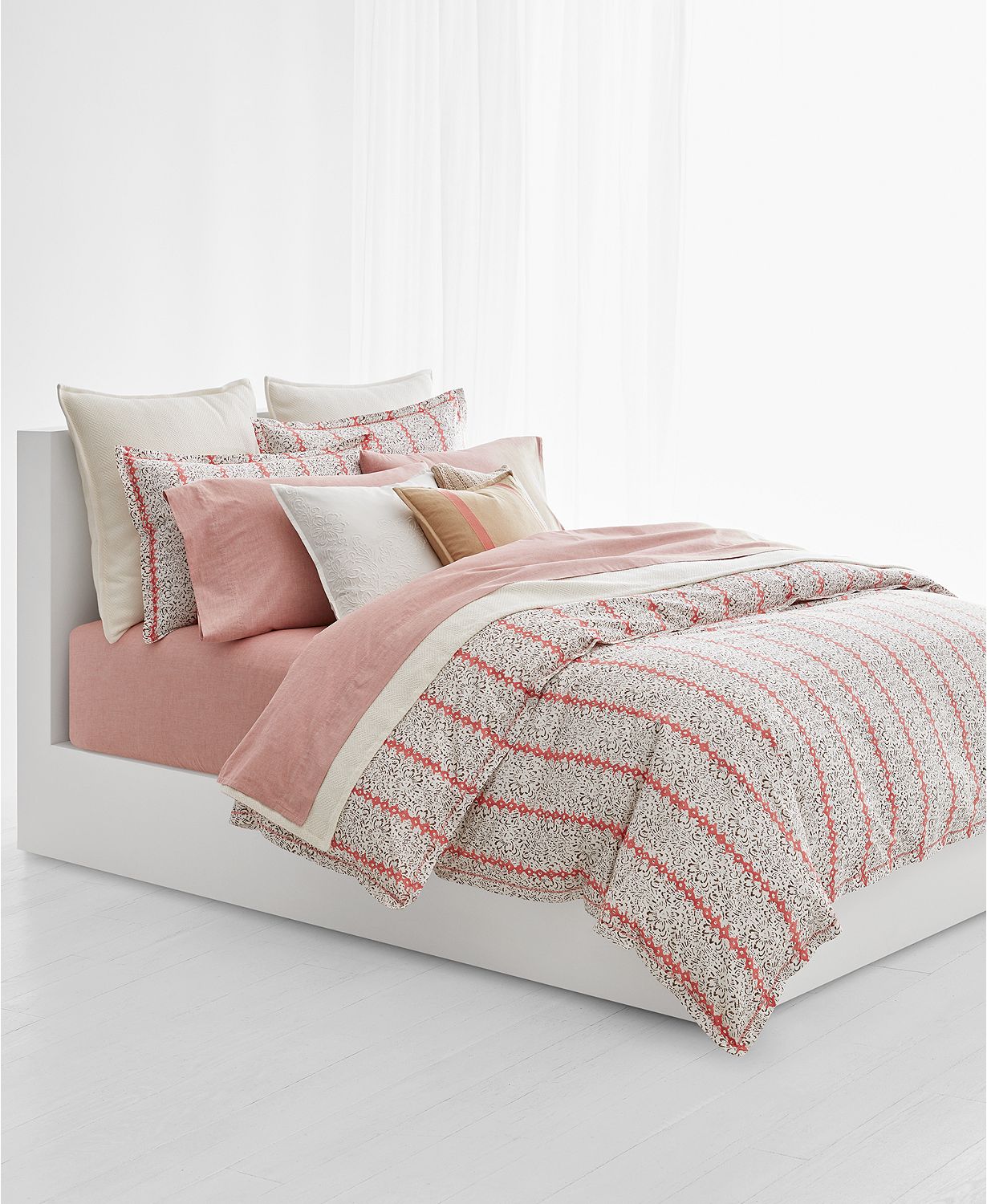 If going all out with sheets isn't your thing, how about a candle?
For the bathroom:
These towels. 😍 They look like they could easily become a permanent fixture in any bathroom. Not only because they are beautiful, but they are so soft and cozy.
No alternative items for the bathroom because these towels are all you'll need. 😉
For the outdoors:
Even if it may not feel particularly outdoorsy in Northern Virginia these days, soon the days will be longer, the nights more comfortable, and a mood to match the coral that has taken up residence elsewhere in your home.
But it wouldn't be complete without some patio chairs, right?
Bungalow Rose Sunnyside Woven Patio Chairs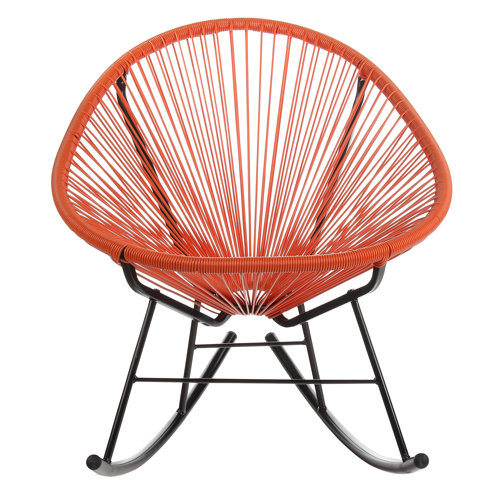 Just imagine, sitting with a glass of wine and enjoying the sunset in your coral chair. It could be worse.
Are you planning on integrating coral decor into your home this year? Tell us how in the comments! And if you're moving, just think of all the space and opportunity to integrate coral and more into your new home.
PS: How about these adorable vases?
[1] https://www.forbes.com/sites/amandalauren/2018/12/06/furniture-and-decor-inspired-by-patrones-2019-color-of-the-year-living-coral/