As you know, shopping is my least favorite thing to do – apart from "maybe" taxes.  I guess I'm not alone, thank you Amazon Prime!
However, there are many fun-filled, family-owned and a little bit eccentric/ eclectic shops in our lovely Loudoun neighborhoods. Here are just a few I've enjoyed.
Post your favorite shops in the comments below or email moi  (that's the French version of me – she likes to shop :-))
Bee Keepers Cottage
43250 Lucketts Rd.
Lucketts, VA 20176
(703) 771-9006
The Black Shutter Antique Center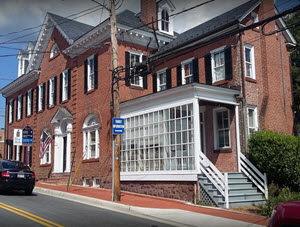 1 Loudoun St SE
Leesburg, VA 20175
(703) 443-9579
http://blackshutterantiques.com/index.html
This 19th century brick house features 40 dealers offering 20 rooms of antiques.
Blooming Hill Gardens and Gift Shop
19929 Telegraph Springs Road
Purcellville VA 20132
(703) 431-0779
Collection of lovely lavenders in many different varieties interspersed in beautifully designed and carefully tended garden.
Creme de la Creme
23 East Washington Street
Middleburg, VA 20117
(540) 687-4796
Specializing in artful items from Italy and the south of France.
The Dandelion Patch
1603 Village Market Blvd, SE, Suite 114
Leesburg, VA 20175
(703) 443-8810
The Dandelion Patch is a fine stationery store that began in the heart of downtown Vienna, Virginia.
Designer Goldsmith
203A Harrison St. SE
Leesburg, VA 20175
(703) 777-7661
Unique handcrafted one of a kind Artisan Jewelry by Jolanda Pali Kesari. Se made my engagement and wedding rings 🙂
Dominion Tea
148 N. 21st St
Purcellville, VA 20132
(540) 999-8327
Self explanatory to my British version 🙂 We know tea!
Nichols Hardware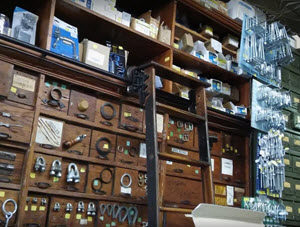 131 N 21st St,
Purcellville, VA 20132
(540) 338-7131
Nichols Hardware in Purcellville is a trip back in time. With its uneven wooden floors, tin ceilings and overflowing shelves, this western Loudoun County icon embodies a period of American history when personal service and word-of-mouth advertising were the keys to retail success.
Philimont General Store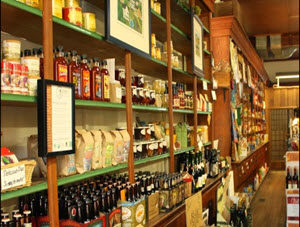 36550 Jeb Stuart Rd,
Philomont, VA 20131
(540) 338-5792
A quaint country market offering an extensive selection of international and Virginia wines, sandwich fare, gourmet foods as well as the crafts of local artisans.
The Old Lucketts Store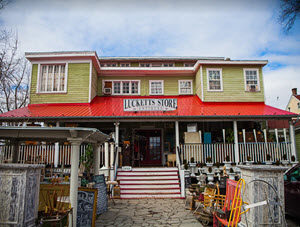 42350 Lucketts Rd,
Leesburg, VA 20176<
(703) 779-0268
The Old Lucketts Store is a 138 year old restored general store and family home.  The shop now is home to 35+ dealers who specialize in antiques, vintage finds, and just plain cool stuff!
Here are some other lists of things in our lovely area:
Arts & Crafts in Loudoun County
Breweries in Loudoun and surrounds
Community Supported Agriculture in Loudoun
Where to Stay in Loudoun and Surrounding Counties
Wineries in Loudoun County and Surrounds