One of our mortgage loan officers just sent out an alert that there is a high probability that we could be at 5.5% interest rates for 30 year conventional loans within the next 60 day period. All the trends are indicating this – the bond market has been going down pretty consistently since the start of the year, which pushes up the stock market and interest rates: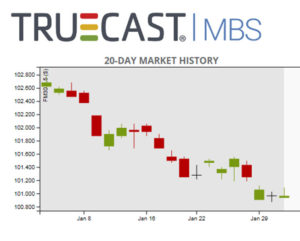 His analytics is predicting that rates could well go to 5.5% in the next two months, so if you are even thinking about buying this spring, now is the time to get pre-approved and lock in today's interest rates: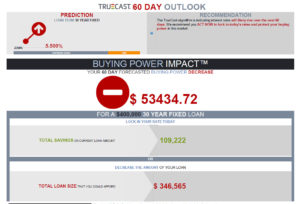 Contact me if you'd like a recommendation for a local loan officer – someone who can look you in the eye. Last time we refied it was with a company through Lending Tree, based in Florida and it was not a pleasant experience. Now I always recommend lend local!