The Loudoun Spring Farm Tour is just around the corner on May 18-19! It is a bi-annual event that gives locals and visitors alike the chance to explore and support local agriculture. This free and self-guided driving tour gives guests the chance to visit participating farms and craft beverage venues well beyond what's available on a standard occasion.
In 2019, the tour will feature 33 farm sites, 63 craft beverage producers, seven event venues, so it's shaping up to be a super busy and fun weekend. And as always, it's more than just a quick glance, there's opportunities to get up close and participate in hands-on activities, like bouquet making or donkey rides for the kids. There's also ample opportunity for farm activity favorites, like picking strawberries.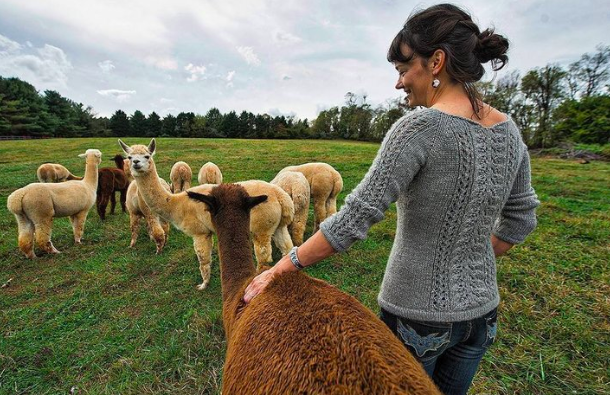 In addition to farm activities like picking and petting, there's a variety of more boozy options available like breweries and vineyards. We recommend that you consult the map for 2019 here to help you plan your trip. It also includes a few sample tour itineraries to help you choose the right spots for your interests. Call ahead to your chosen craft beverage spots to get details on any specials or pricing for the tour.
Some of the most popular itineraries include:
CSA (Community Supported Agriculture) tour: see a number of local farms and figure out which

CSA

you should subscribe to in Loudoun County

Hands-on tour: if you want to pick your own produce or learn how to create a number of crafts, this could be the perfect option

Horses and More tour: for the horse lover in your family, stop by these locations to see local horses, donkies, alpacas and more

Taste of Loudoun tour: because every group has a foodie, right? Snack on only locally grown favorites

Little One's tour: while the entire tour is family friendly, there are some locations that are more perfect for the kiddos than others

Look and See tour: to get those truly breathtaking views and learn the history behind them, this will be your tour
You can see details about each spot on the above tours here on page four. Remember that photography is welcome across all the tours and it's even recommended to tag your photos with #loudounfarmtour and #loudounpossible to share with the community.
Do you have a favorite location on the tour that you can't wait to visit again? Tell us about it in the comments below!
Time and location:
May 18 and 19, 2019
10 a.m. – 4 p.m.
Starting location: as the tour is self guided, it is up to you which location you start and finish at.