If you're wondering how the Northern Virginia real estate market fared in March, you're not the only one. And Loudoun County alone appears to be one to watch!
Here are some essential statistics that you need to know about real estate in Loudoun County in March 2019. [1]
Units sold: 509
While this was an increase from February, where 292 units were sold [2], it was a decrease from the units sold in March 2018.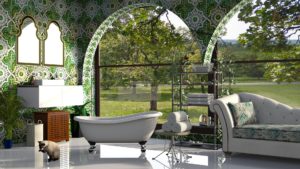 Active inventory: 861
Compared to March 2018, where 1,085 units were available, inventory has dropped by 20%. It is however higher than the previous month of inventory of 854 (demonstrating a 2% increase).
Median sale price: $471,00
With a 1% increase from February, March's median sale price was $472,500. In March 2018 it was $476,000 – representing a slight decrease over the year.
Months of supply: 1.7 months [3]
To calculate months of supply, divide current inventory by current sales – resulting in the number of months that would be necessary to sell all inventory at the existing rate of demand.
In March 2018, there were 1.9 months – representing a decrease of 11% in available housing stock.
New listings and new pendings: 908 and 734, respectively
In March 2019, 908 homes were newly listed for sale, as compared with 1,022 in March 2018. This represents a slight decrease in availability.
Additionally, there were 734 current contracts pending sale, as compared with 763 last year – showing a 3.8% decrease.
Sale price to list price ratio: 99.2%
This number remains stable when compared with March 2018.
Days on market: 22
This represents a decrease of 16 days, from March 2018, when the average sale took 38 days.
Do you have any questions about buying or selling a home in Loudoun County? Make sure to contact me to learn about what these numbers can mean for you.
Sources:
[1] https://dullesarea.com/2019/04/15/march-2019-loudoun-county-market-trends-report/ 
[2] https://dullesarea.com/2019/03/16/february-2019-loudoun-county-market-trends-report/
[3] http://www.sianpugh.com/march-2019-real-estate-market-looks-more-like-a-normal-market/