One of our favorite things about living in Loudoun County is how close to nature we are able to be from the moment we wake up until we go to sleep at night. There are farms, vineyards, and acres of open land, making it easy to forget about our close proximity to our nation's capital, with its relative abundance of concrete and cement. But this space and appreciation for agriculture, animals, nature, and humans is what allows us all to coexist comfortably. And one such animal that calls Loudoun County home is the bee – of which there are over 3,500 species in the USA alone [1].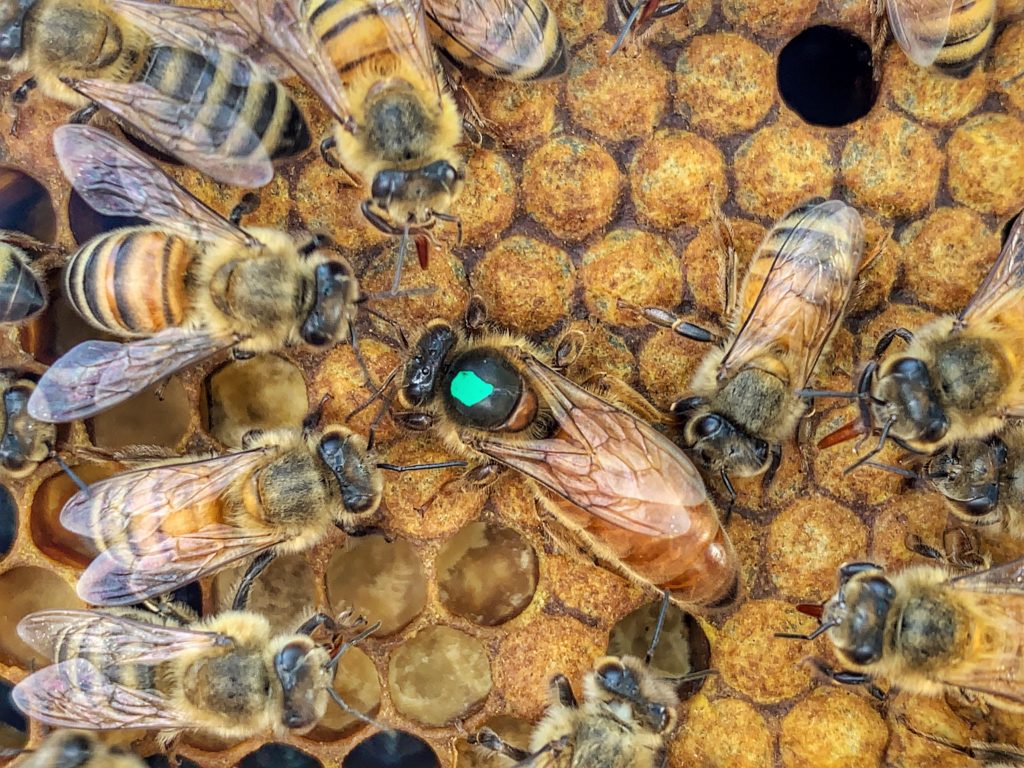 To celebrate and bring awareness to our local pollinators, we spent a few minutes chatting with Loudoun County beekeeper, The Apiary Artist. We talked about how she got into beekeeping, some of her favorite things about the practice, and what we can all do to help protect bees. After all, without bees and their pollination efforts, we wouldn't have many of our favorite plants and foods that we've come to expect as standard.
As a photographer and artist, The Apiary Artist founder Lyndsey Pool created the platform as a way to creatively promote pollinators. This has led to a number of outreach and educational programs designed to help locals understand bees and how to protect them.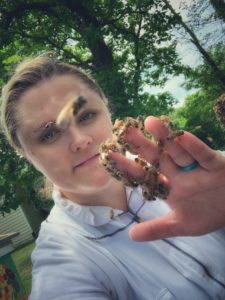 By hosting a number of personal hives herself, plus management of a few colonies at out-yards, Lyndsey sees more bees in a day than most of us probably do in a year. She uses this experience as inspiration for her artwork and also for her presentations to schools, church groups, camps and more – even hosting interdisciplinary art lessons that focus on using art with purpose. This combination of art and conversation helps to generate a deeper appreciation for bees and everything they do for us.
When asked what some things that we could do to help bee populations, she first stressed that it's not just honey bees that need our help; but all native species of bees. To help support any bees that may be calling your neighborhood home, she gave the following advice:
Integrate more native pollinator plants into your garden

Advocate in state and local governments for the integration of wildflowers and native grasses along roadsides

Support community garden efforts that include not only food bearing plants but also pollinators

Create a

clover lawn

Decrease or eliminate pesticide use
In other words, by taking steps to ensure native plant life can survive for honey bees and other species, we are creating a habitat for them to continue to thrive. Community wide efforts can be extremely effective, so gather some friends in your neighborhood to learn about the best plants for bees that can be grown in your backyard. For those considering something a little larger in the future, many localities offer incentives such as Land Use Assessment Programs that can be applied for larger beekeepers. But remember – beekeeping, for all its rewards, is serious hard work – so be sure to spend some time with local beekeepers whenever possible to help you better understand what to expect.
Lyndsey described it like this: "Beekeeping is an extremely fulfilling endeavor but it is far from easy. It takes work, a lot of work, and physical labor as hive boxes do get quite heavy! It's much more than setting up a hive with some bees in your backyard and hoping for the best. You have to get out there and work your hives, be aware of what is happening on the inside to ensure your colonies are healthy, productive, and long-lived."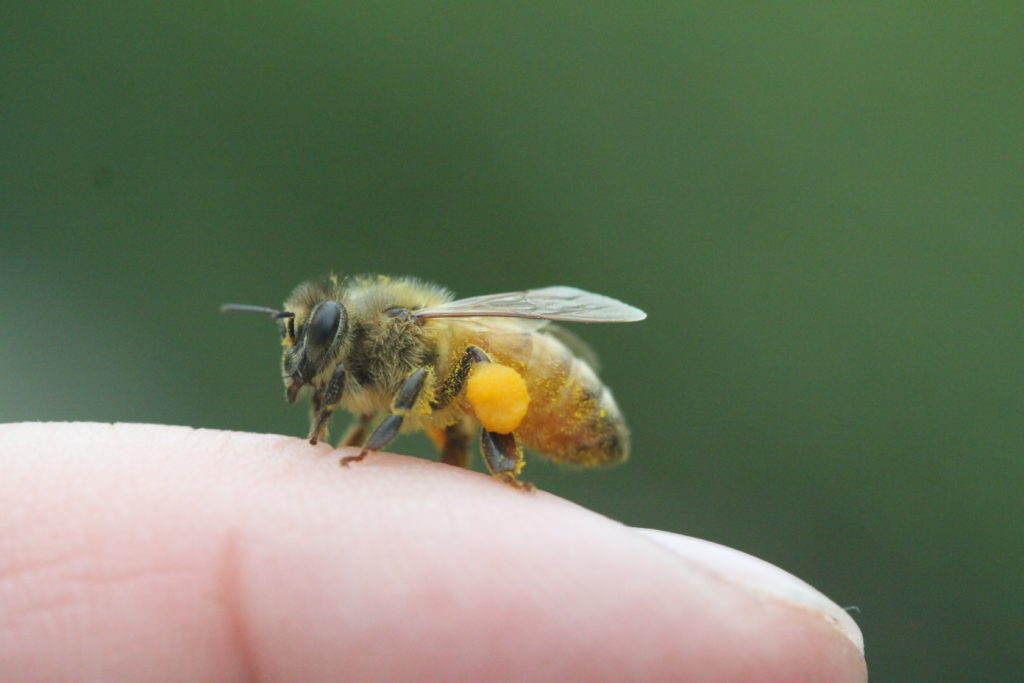 And if you ever find a honeybee swarm or colony that you need to have removed from a property, there's oftentimes no need to contact a pest control company. Instead, call a beekeeper or you local beekeepers association – someone will usually be happy to come remove the bees for free. When presented with a swarm, it's important to remember that bees are generally docile creatures, and by contacting those who are actively involved in their conservation you can be sure that the bees will be moved safely.
Looking for more information and the latest on The Apiary Artist? Make sure to follow her on Instagram at: @the_apiary_artist and check out her website at The Apiary Artist. She's available to teach beekeeping, give presentations and art lessons in Loudoun County.
If you, like us, Lyndsey and her bees, love living in Loudoun and supporting local farmers, you may also enjoy this post about Community Supported Agriculture.
[1] https://www.fairfaxcounty.gov/soil-water-conservation/bees-colony-collapse