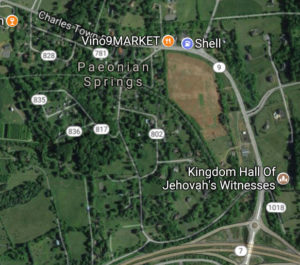 Whether you're shopping for a home in a familiar location or a new neighborhood, remember that you're buying more than a home. You're also buying the neighborhood, so it helps to become familiar with your favorites, whether you drive them or walk them.
Why is that important? It's the neighborhood that helps establish home values, which depend largely on location and local amenities (close to high-paying jobs, high-scoring schools, high-starring restaurants, etc.)
Neighborhoods can change over time, so look for signs of transition. Do you see reinvestment or decline? Homeowners reinvest by repainting, making repairs and refreshing their homes with updates. What kinds of stores and services do you see? Dollar stores or boutiques, payday loan shops or investment firms, fast food or upscale restaurants. Are you the right target demographic?
Visit the area at different times of the day and on weekends. What's traffic like? How long is your commute? The best way to figure out if the commute time is doable is to do a test run during peak times. Go to your desired neighborhood and make the drive to work during morning rush hour, preferably on a rainy day. That will give you an idea of what your average  and maximum daily commute time may be.
If you're looking for an active place to live, then walkability matters. Sidewalks actually make neighborhoods safer overall by providing passage for pedestrians. If you have a dog that needs walking every day or kids who'll be headed to the park or a nearby friend's house, living somewhere pedestrian-friendly is a must.
As you drive, check a few home-buying apps. On your Realtor.com app, you can see crime stats and amenities and save your favorites.
You'll be happier if you pick the neighborhood first, then choose the home.
While you are driving though, watch out for the 3 Ps:
Pedestrians—From morning joggers to families enjoying an evening stroll, streets in residential areas have no shortage of pedestrians.
Playing Children—In the summer months, kids love to play outside. Watch for children who may unexpectedly dart into the street.
Pets—Some dogs and cats take any opportunity they can to run into the yard or street.
Not sure how to choose the right neighborhood for your family? Make sure to check out our post on the topic: Picking Your Neighborhood