Yes!
View the home inspection from two perspectives: firstly it is a way to find out about any defects in the home that may need to be repaired ahead of time, or in extreme circumstances may lead you to decide not to purchase the home. Secondly, view it as a way to learn how everything in the home works, and how to take care of it. Follow the home inspector from room to room and ask as many questions as you like – a good home inspector will be happy to answer all of your questions. A home may look move in ready, but an inspector will cover features of the house such as electrical wiring, plumbing, roofing, insulation, as well as structural features of the home and may unveil issues that are not noticeable to the buyer's eye.  As a buyer, you are making a huge investment, so it is important to understand exactly what you are purchasing.
Your home inspection can be used as a contingency in your purchase offer. This contingency provides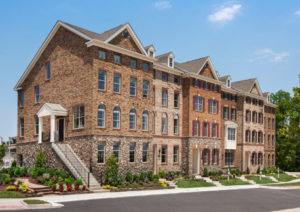 that if significant defects are revealed during the inspection, you can back out of your offer, free of penalty, within a certain timeframe.  Therefore it is important to schedule your home inspection as soon as possible, to ensure there is sufficient time to schedule any repairs or back out of your offer without losing your deposit.
Remember that a home appraisal and a home inspection are not the same thing. Appraisals will not provide you with a detailed look at a property that can help uncover deep-rooted problems and potential pitfalls. The appraisal is really for the lender to ensure that they are lending less than the value of the property.
Home ins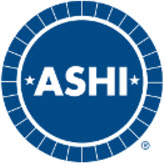 pections generally cost from $300 to $500 depending on size and age of the home. That's a good sum, but an inspection is much cheaper than rewiring or replumbing the entire house!
Home inspection requirements vary, but the American Society of Home Inspectors (ASHI) has a Standards of Practice outlines minimum and uniform standards that you should expect from an inspection. They include the following:
Structural elements: Construction of visible foundation, evidence of sagging or bowing of the structure, and window alignment
Safety: Operating fire and carbon monoxide alarms, fire sprinklers, condition of stairs, hand and guardrails, and garage door openers.
Grounds: Proper drainage, and condition of the house's driveways, fences, and sidewalks
Roof: Condition of shingles, any repairs/patches to flat roofs, vents, damage to chimneys, and properly working gutters
Attic: Sufficient insulation, proper ventilation, and any sign of leaking or water damage
Exterior surfaces: Correct clearance between ground and siding material, condition of exterior paint or siding, and properly working lights and electrical outlets
Garage and sheds: Solid foundation, windows, ceiling, framing, and roof; working garage door opener; up-to-code electrical system; and proper function of outlets
Interior plumbing: No damaged or leaking pipes, proper hot water temperature, as well as functioning toilets, sinks, bathtubs, and showers
Electrical system: Up-to-code condition and type of visible wiring, and proper function of circuit breakers, outlets, light fixtures, and fans
Heating and cooling systems: Condition of furnace, air conditioning (temperature permitting), water heater, chimney, and fireplace
Basement: Solid foundation, walls, and floors, with no signs of water intrusion or damage
Appliances: Proper function of stove, dishwasher, refrigerator, microwave, washer and dryer, and all other appliances
In some cases, and generally for an additional fee, the home inspector may test for:
Home Inspectors generally do not inspect the following items:
Well
Septic system
Pest control
Asbestos
Lead paint
Toxic mold
However, you should always schedule a specialist inspection for pests such as termites. If the property has a well and septic system you should also get these checked and have a water quality test.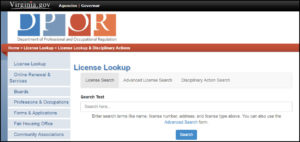 In Virginia, starting from July 1, 2017 all home inspectors must be licensed. There is information licensed inspectors at the Virginia Department of Professional and Occupational Regulation website lookup tool.