A new year is upon us and with it comes the 2020 Color of the Year from Pantone. And this year's color is Classic Blue. According to Pantone, this color is:
 Instilling calm, confidence, and connection, this enduring blue hue highlights our desire for a dependable and stable foundation on which to build as we cross the threshold into a new era.
Sounds like a pretty impressive color! In any case, here it is: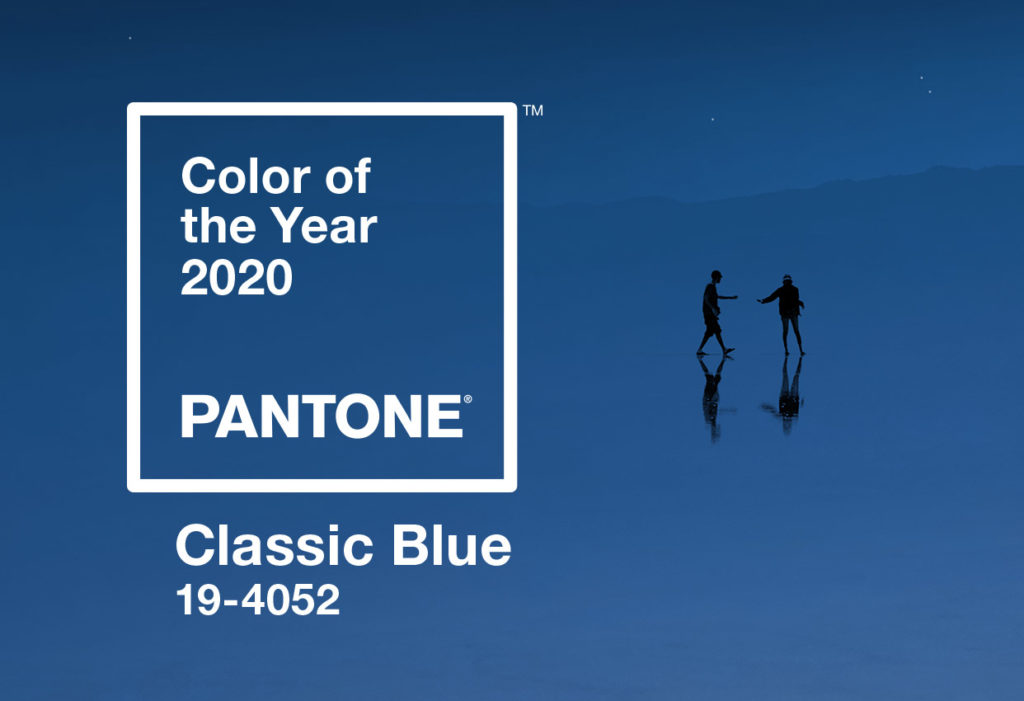 I definitely get the part about 'instilling calm', don't you? So if you're looking for ways to bring more calm into your home in 2020, finding decor in Classic Blue could be one way to do so. Last year we gathered some of our favorite items made in the 2019 Color of the Year, Living Coral, and it gave us tons of inspiration and big boost forward in the early spring days. We expect that Classic Blue will have a similar effect too (though in a more calming way)!  
So, here are some of our favorite home decor items inspired by Pantone's 2020 Color of the Year, Classic Blue.
LIVING ROOM
Have you ever wanted to have a blue couch? If the answer is no, you're about to have a change of heart when you see this beauty. The Paidge Sofa is made to order and features a deep blue that is sure to make it the focal point of any room. If an entire sofa is a little more than you bargained for in this home decor endeavour, these beautiful BLAGRAN cushion covers bring a pop of chic blue to any room. Or what about this super stylish accent chair from Joss & Main? Apparently, we're not alone when we dream about blue chairs, blue sofas, and all blue everything.
KITCHEN & DINING ROOM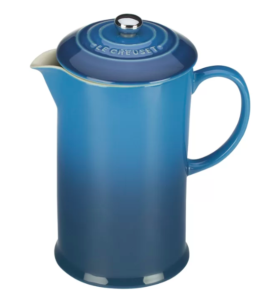 Maybe the kitchen isn't the place to get crazy with blue walls or eye catching light fixtures (or is it?), but why not bring some color to your daily life in the form of bright dinnerware like this highly rated option from Wayfair? If you're feeling really excited about this year's color, you could even go so far as to give classic blue cabinets a try. And leave it up to Le Creuset to create the perfect classic blue french press to brighten up your mornings.
If you're looking for something timeless and subtle, these beautiful placeholders could be exactly what you need. And the bonus of placeholders? They can be easily traded out for the next color of the year. Not that we're collecting interesting and seasonal placeholders, or anything…
BATHROOM
Your bathroom can be your escape. Your oasis when the world around you gets stressful. And with the calming nature of classic blue items, your bathroom can become one of your favorite rooms in the house. This ombrè striped bath mat is sure to bring a certain oceanic feel to the room. The right shower curtain can also change the entire mood of a bathroom, with a cute and bright option like this one.
One final item we love for the bathroom: tile accent walls. They're a bit more of a commitment, but wow they can look stunning! Could 2020 be the year that you make that big change you've been waiting for in your home? Check out these home remodeling trends from 2019 that we think can still give us some inspiration for today. 
BEDROOM
Why are classic blue and paisley such a good combination? Whatever the reason, brighten up your bedroom with these beautiful (and room darkening) paisley curtains. If you're looking for a better storage solution that doubles as a super fashionable surface, this vintage style chest of drawers could be your dream item. For something a little smaller, but certainly no less stylish, this adorable bedside table is the perfect bedroom accent.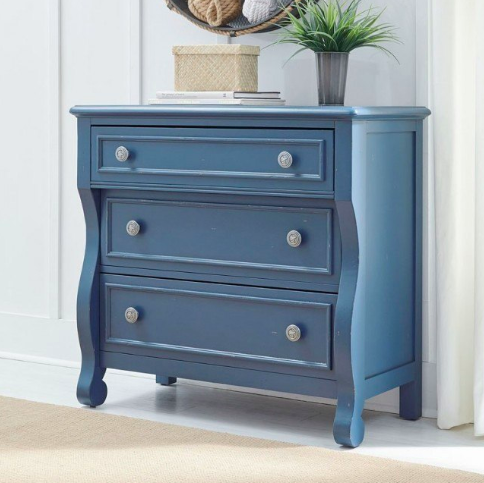 Or, why not brighten up the room with this uniquely designed classic blue floor lamp?
2020's Color of the Year somehow has managed to bring us feelings of both calmness and energy. It's a versatile, yet eternal color that could be used many places in the home that need to withstand the test of time. Many of these upgrades will add value to your home while adding a pop of on color trend to any room. But be careful, if you've got plans to sell within the next year or so, it may be wise to lay off any major color changes – especially as blue may not be to your prospective buyer's taste.
Is there another item in classic blue that you love? Tell us about it in the comments below! Looking for tips for buying or selling your home? Make sure to contact me. 
Did you enjoy this post about interior design? You may also enjoy: