Now that the holidays are over, I'm looking forward to spring and fresh local vegetables. Support our local farmers by joining a Community Supported Agriculture (CSA) program. For a fee, collect fresh produce from your local farmer, or pick it up at drop-off points. Here are some of our wonderful CSAs in Loudoun County:
Brossman's Farm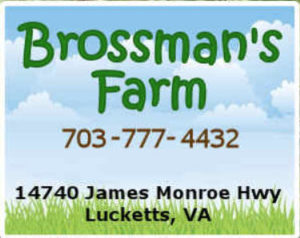 14740 James Monroe Hwy
Lucketts, VA 20156
Phone: 703-777-4432
Link: Brossman Farm
Brossman's is a family-owned farm located on Route 15 outside Leesburg, Virginia.
Day Spring Farm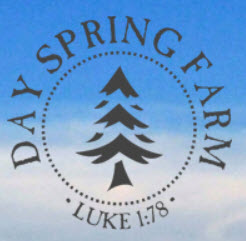 21338 Steptoe Hill Road
Middleburg, VA
Phone: 540-687-6036
Link: Day Spring Farm
Grass- Fed Beef and lamb, non GMO Fed pastured pork, non GMO fed chicken, turkey, and eggs, fresh milk.
East Lynn Farm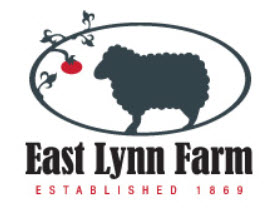 19955 Airmont Road
Round Hill, VA
Phone: 571 257 4243
Link: East Lynn Farm
CSA, inn and events on a 143-acre working farm nestled between the beautiful Bull Run and Blue Ridge Mountains. Seasonal produce, eggs, flowers, poultry, duck, heritage breed fowl, pasture raised angus beef and lamb, Thanksgiving turkeys, Easter and Passover lamb, Kosher beef and lamb.
Faith like a Mustard Seed Farm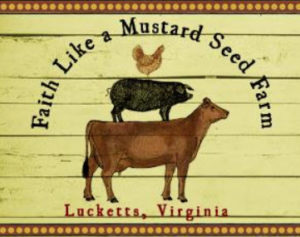 42906 Lucketts Road
Leesburg, VA 20175
Phone: 401-523-2474
Link: Faith like a Mustard Seed Farm 
Onsite farm store, coffee shop and CSA. Pasture raised heritage pork, non-GMO eggs, raw milk shares, B&B/agritourism, horse boarding, weddings & events, meat CSA (beef, pork, veal, and eggs).
Georges Mill Farm Artisan Cheese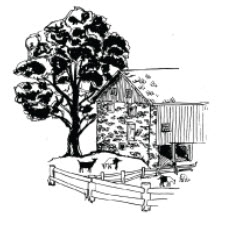 11873 Georges Mill Road
Lovettsville, VA 20180
Phone: 571-442-7444
Link: Georges Mill Farm
Handmade artisanal cheeses using milk from our herd of Alpine dairy goats. Stop by the farm store to pick up some delicious cheese, then come up and meet the goats! Goat cheese CSA also available.
Grange and Grub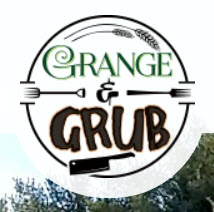 Miles Cowan
14809 Purcellville Road
Purcellville, VA 20132
Phone: 540-668-9828
Link: Grange and Grub
On-Site: Meat CSA pickup Sat 10 am-5 pm or Sun 11 am-5 pm, Milk/Herd Share pickup Tues, Wed, Sat or Sun. Visit website for more information Free-Range Eggs; Pastured Chicken & Pork; Grass-Fed Beef, Lamb, Goat; Meat CSA; Fresh Milk; Ready to eat food / meals to go.
Great Country Farms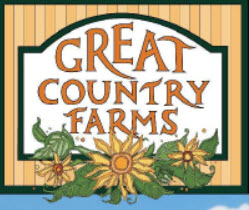 18780 Foggy Bottom Road
Bluemont, VA 20135
Phone: 540-554-2073
Link: Great Country Farms
200-acre working farm situated at the base of the Blue Ridge Mountains outside the village of Bluemont. Agritourism, events, pick-your-own, farm store, Fan-of-the-Farm Passes and CSA. Strawberries, blueberries, blackberries, cherries, grapes, peaches, veggies, apples & pumpkins.
Lost Corner Farm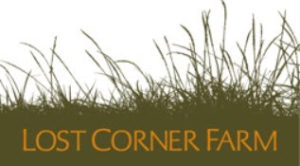 43702 Hibler Road
Leesburg, VA 20176
Phone: 571-420-3031
Link: Lost Corner Farm
Offer a variety of fruits including strawberries, blackberries, and raspberries; eggs from pastured hens fed organic feed; a plethora of vegetables including kale, beans, tomatoes, squash, a fresh chicken share and grass fed meats.
Meredith Kope
P.O. Box 2663
Purcellville, VA 20134
Phone: 540-751-8121
Link: Meadowview Farmstead
A small farm located just outside of Purcellville, Virginia. We grow cut flowers and herbs and raise heritage breed hogs, chickens, and turkeys on pasture.
15290 Purcellville Road
Purcellville, VA 20175
Link: Moutoux Orchard
A unique whole diet, year-round CSA Program where we provide farm fresh dairy, meats, vegetables, fruits, eggs, and grains.
38369 John Wolford Road
Purcellville, VA 20132
Phone: 703-759-2119
Link: Potomac Vegetable Farm
We grow ecoganic vegetables in Northern Virginia and our flexible CSA offers options for pick up locations and add-on CSA extras including bread, flowers, herbs and eggs.
38205 John Wolford Road
Purcellville, VA 20132
Link: Second Spring CSA
Second Spring Farm grows tasty, beautiful, high-quality vegetables using ecological methods only. CSA focuses on the "staple" vegetables people like to eat and delivers fresh produce Fridays late June to Thanksgiving. Pickups in Purcellville, Lovettsville, Ashburn, and the DC suburbs.
37864 Long Lane
Lovettsville, VA 20180
Phone: 703-728-6623
Link: Spring House Farm
Gourmet Meat CSA includes pork, beef, goat, lamb, local sustainably raised chicken and honey. Three size options for CSA subscriptions available. Butchering classes available.
38299 Hughesville Road
Hughesville, VA 20158
Phone: 540-751-1782
Link: Wegmeyer Farms
Delicious strawberries in the spring and unique and colorful pumpkins in the fall. Wegmeyer Farms is also selling shares for our CSA season. Our one-of-a-kind CSA runs from strawberry season (May) to pumpkin season (October).
23595 Founders Drive
Ashburn, VA 20148
Phone: 571-297-6900
Link: Willowsford Farm
Vegetables, fruit, pasture-raise eggs, chicken and turkey for CSA and farm stand; local pastured meats, grassfed dairy, baked goods, kombucha, our own honey and dry goods. CSA options include vegetables, eggs, bread, flowers, chicken, beef and pork, and milk.
Here are some other lists of things in our lovely area:
Arts & Crafts in Loudoun County
Places of Worship in Northern VA
Here are some other lists of things in our lovely area:
Arts & Crafts in Loudoun County
Places of Worship in Northern VA
Breweries in Loudoun and surrounds
Where to Stay in Loudoun and Surrounding Counties